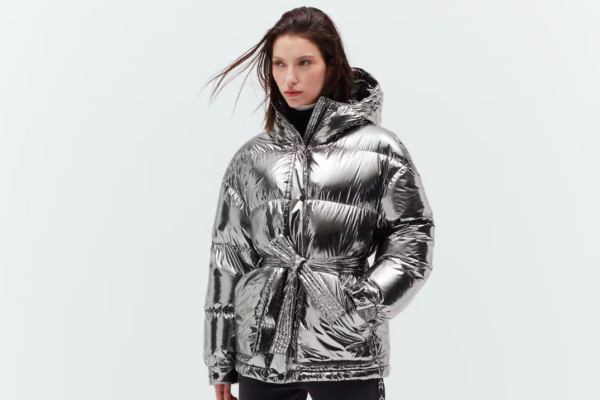 Heading to the French Alps for a snow-filled holiday? Or are you planning a ski trip with your friends to Courchevel or Megève? Or are you simply surrounded by snow wherever you live? Whichever may be the case, the cold-weather staple doesn't mean you have to compromise on style. 
Let's turn this winter into a fashion scrapbook of après ski and ski dreams. We consulted our founder, Aisha Saraf Kothari for her top 5 tips for the snow. 
Warm layers are an essential you just can't do without during winter. And inners are an investment piece we don't often think about. They allow us to be warm and cosy on the inside–and who wouldn't want that when its freezing outside? 
"Invest in amazing inners so you can remove layers when inside and bundle up outside," says Aisha.
This will allow you to remove your heavy jackets while having lunch at a cafe, and keep you protected out in a blizzard when you've layered up. 
If you think that fashion is about having fun you will immediately fall in love with Essentiel Antwerp. Their colourful patterns and fluid silhouettes is all you need to add positive vibes and mood in your wardrobe. 
Layer it under a sweater and quilted jacket or make it the highlight of your outfit outside–the essential point is you'll always be warm.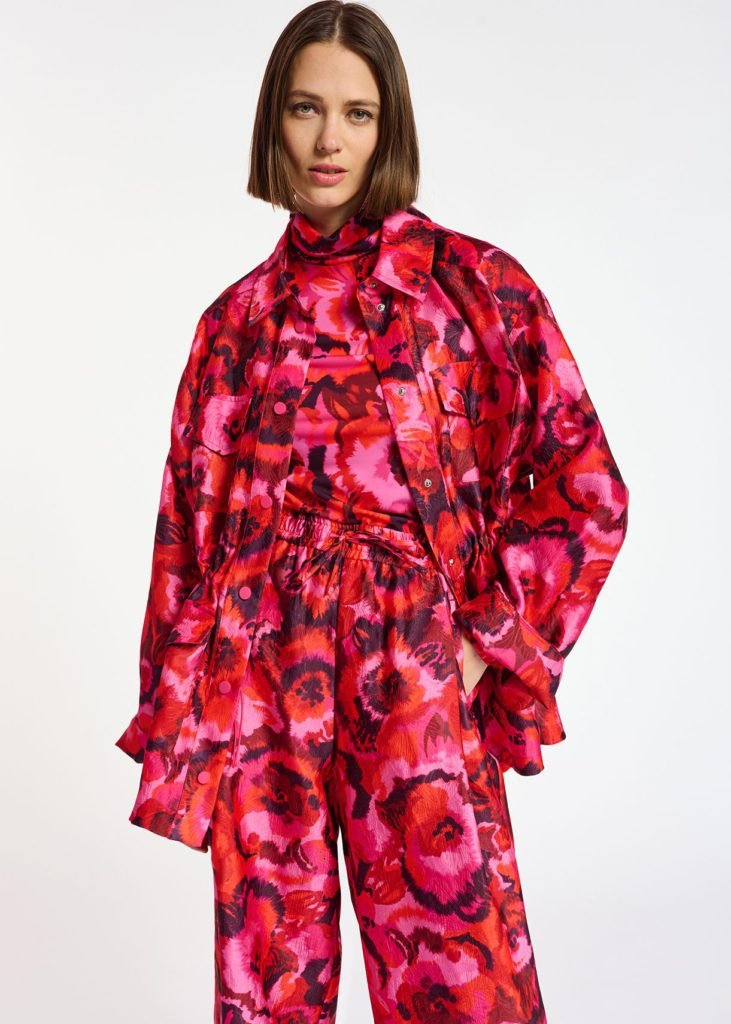 Bold and vibrant, this Essentiel Antwerp top goes well with many styles–be it casual, part, or leisure. Wear it either with some cool white trainers or ripped jeans or a tight pencil skirt with a jumper and coat. 
"Accessories have the power to make or break an outfit," declares Aisha. "You can use them to turn a minimalist outfit into a maximalist one or vice versa."
"Choose the right sunglasses, hats, and gloves that fit your aesthetics. They add a little extra touch to your overall look." 
Knit caps don't just keep our hair from being ruined in the snow, but also a touch of colour to our snow outfits. Marita Huurinainen's pink and fuzzy cap adds a feminine touch to any look–be it black-on-black or neutral.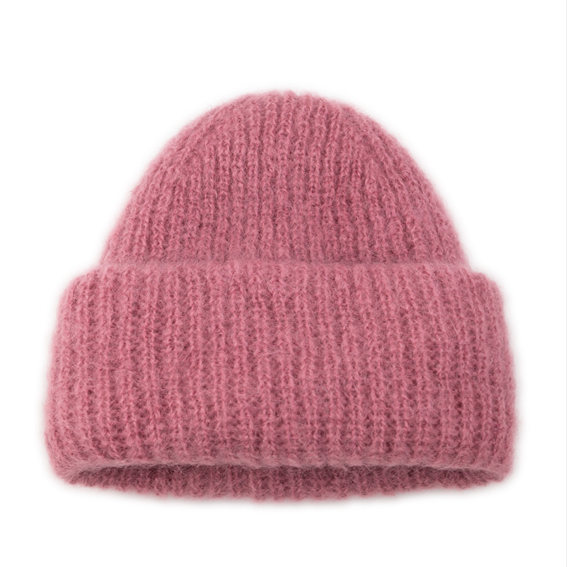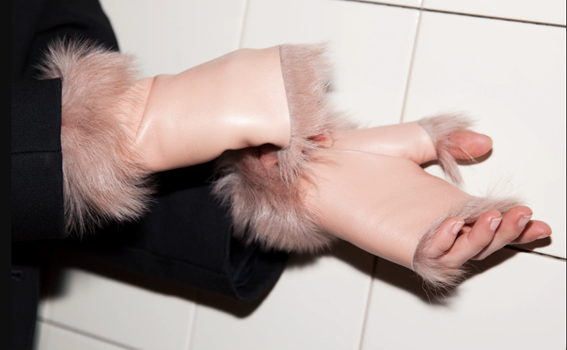 Made from leather and fur, these soft gloves by ONAR are perfect for your stylish après ski outfits. Elegant yet spectacular–these gloves are for those who like to experiment with their fashion choices. Also, the fingerless design will allow you to use your phone while highlighting your manicure simultaneously. 
At AiSPi, we always appreciate and advocate for the highest quality possible, be it in raw materials or craftsmanship. "When it comes to clothing made for snow," says Aisha, "look for insulation and warmth in jackets." 
"If its made from 100% wool, the softest cashmere, or has feather or fur detailing, chances are it'll keep you warm and cosy during your ski trip or anytime you step out the doors." 
"Next, consider how the product is made, what its made with and its overall quality." 
Yves Salomon's leather mules are as warm and cosy as a bonfire. If you are a fan of all-time pieces that never go out of fashion, you definitely have a good eye for quality and style which is what this brand is Yves Salomon all about.
Pair these luxury leopard mules with any of your looks for an extra dose of style.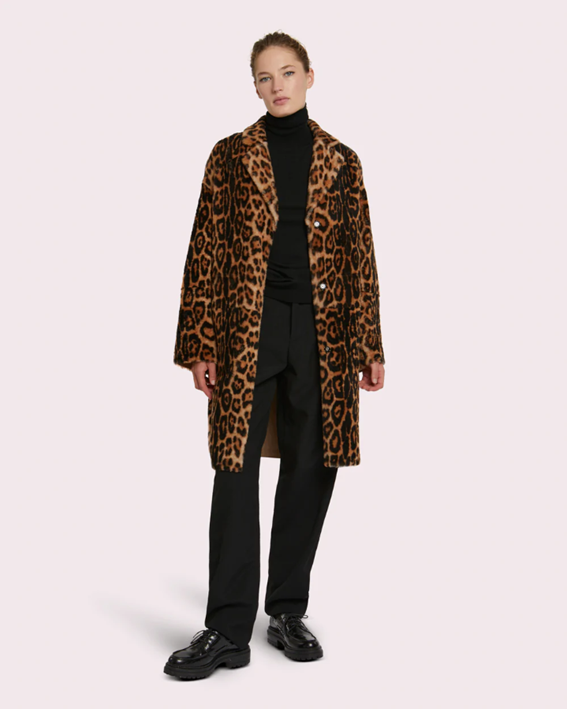 Not a fan of fuzzy mules? Why not try this oversized leopard printed coat instead? We promise it'll give you the superpower to brave all cold elements while making you look both sophisticated and comfy.
Iconic and fancy, this oversized leopard coat gives you the superpower to feel both sophisticated and comfy.
Pair it with jeans and army boots for a casual approach or with high-heeled knee-length leather boots and black mini dress for a party-ready outfit. This coat is the accent you will love for day and night out in the snow!
"Statement pieces are a must in snow," says Aisha. "When you're exploring the winter wonderland, wear colours that stand out like bright pink, electric blue or reflective materials."
"This will ensure you always have eyes of you–for all the good reasons."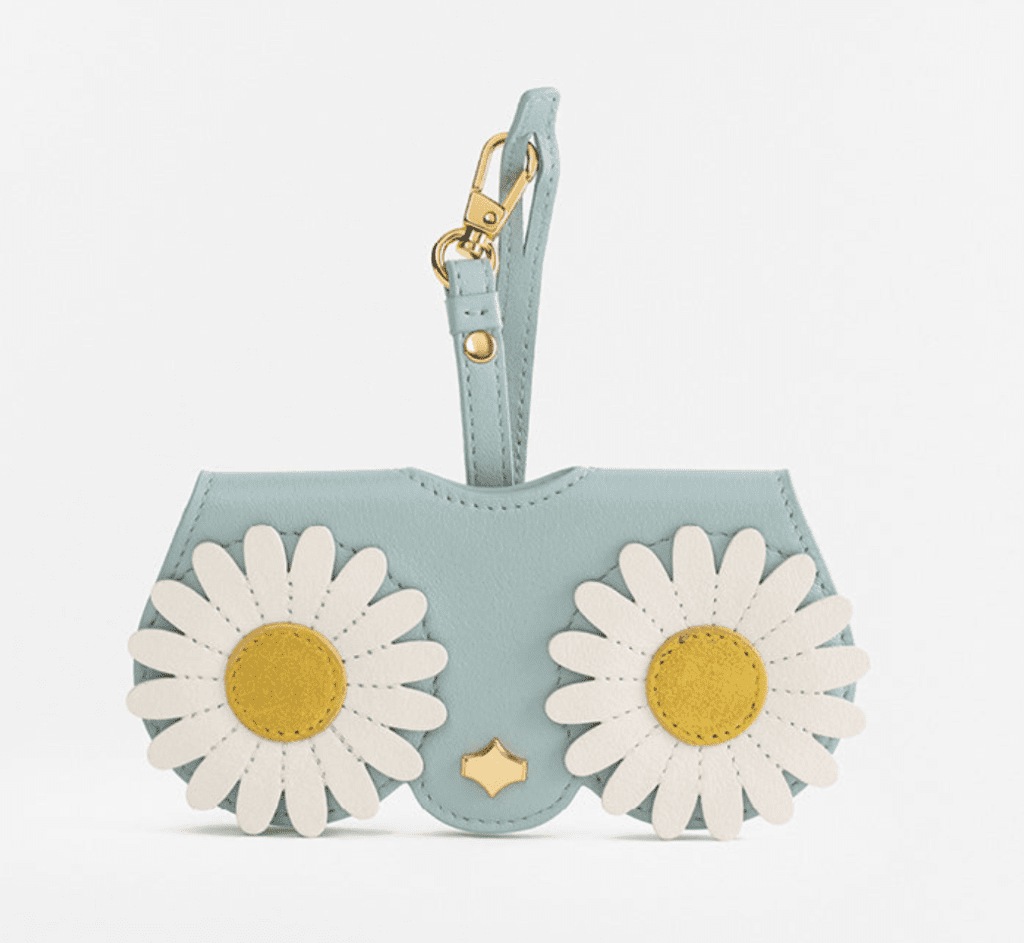 An accessory you'll want for such an occasion? Say yes to Any Di's sunglass covers for that added touch of fun. 
These bright suncovers will remind you of summer even during the harshest of winters. 
We all know that there is almost nothing cooler than a metallic jacket. But one that's in insulated like this Perfect Moment one makes it better.
Whether you're slope side or in the city, make sure you're the mirror image of modern winter chic in this statement parka coat. Fully lined and filled with Allied Down to keep you cosy, including a plush padded hood, staying warm never looked so cool.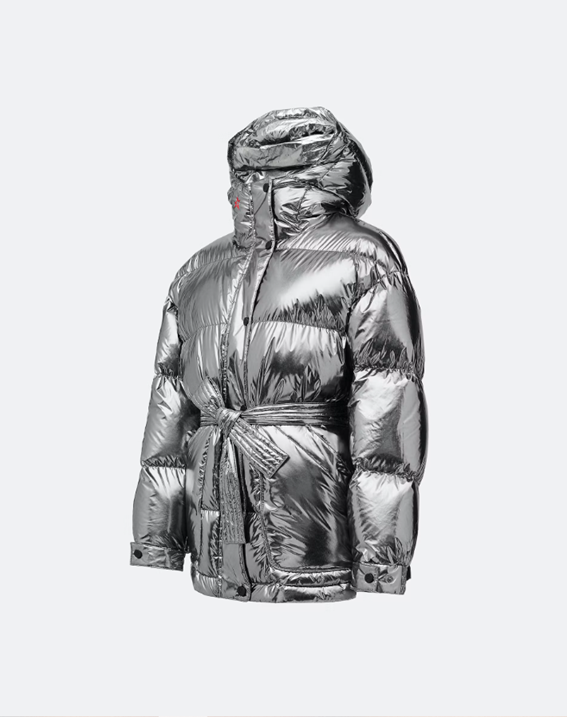 If you can't be bold with your fashion choices on pristine white snow, then can you even call yourself stylish?
Aisha says, "Don't forget to be wild with your trends and prints. Go crazy with them!" 
Pick the most out-there jacket, boots that remind you of candy or over-the-top prints. Trust us, you won't regret it.
These shoes by Lemon Jelly are made with recycled materials and innovative techniques. Not only will they allow you to navigate the wet snow during the day, but they will definitely make a statement at night too!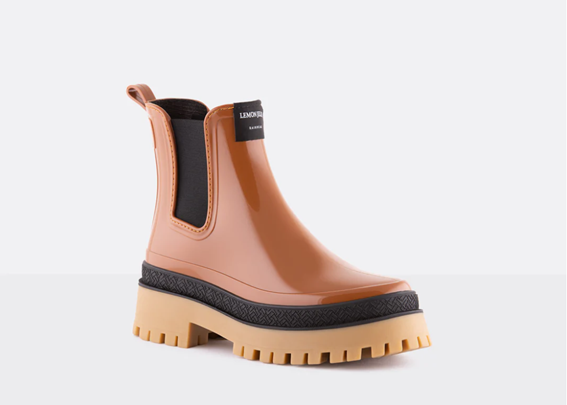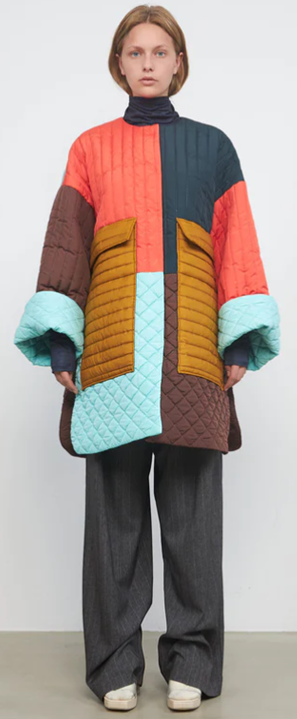 This patchwork inspired quilted coat reminds us of those colourful sweaters our grandma used to knit. It's cosy, warm, and features a rainbow of autumn-approved colours that are still wild. 
Make it a part of your ski look to earn extra cool points.
Written by Penka Slavova Dimitrova & Team AiSPi
All images are courtesy of the mentioned designers.
Visit our European city pages to know more about the boutiques there. If fashion is your religion, then read more articles on our journal page. Don't forget to follow AiSPi on Instagram.