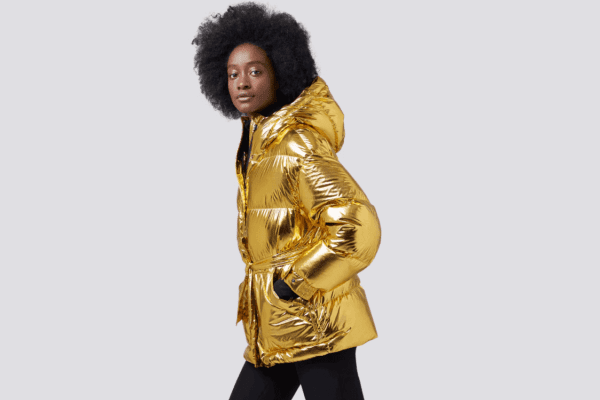 Whether it's your first ski trip or you're a seasoned pro at the sport, you'll know your skills on the slope are equally as important as your outfit. Now that ski season is here, it's time to think about the mountain you want to tackle along with what you'll take on your trip.
When you are visiting the luxury ski resort of Courchevel or Megève, you'll want to be dressed in clothing that's as glamorous as the location. To help you find the best, most-curated pieces to do that, we have put together our favourite pieces that serve both fashion and function.
Choose to hit the slopes or lounge at a nearby café while you watch others swish by you, whatever your next ski trip plans are–we've got you covered.
Star Merino Wool Suit
by Perfect Moment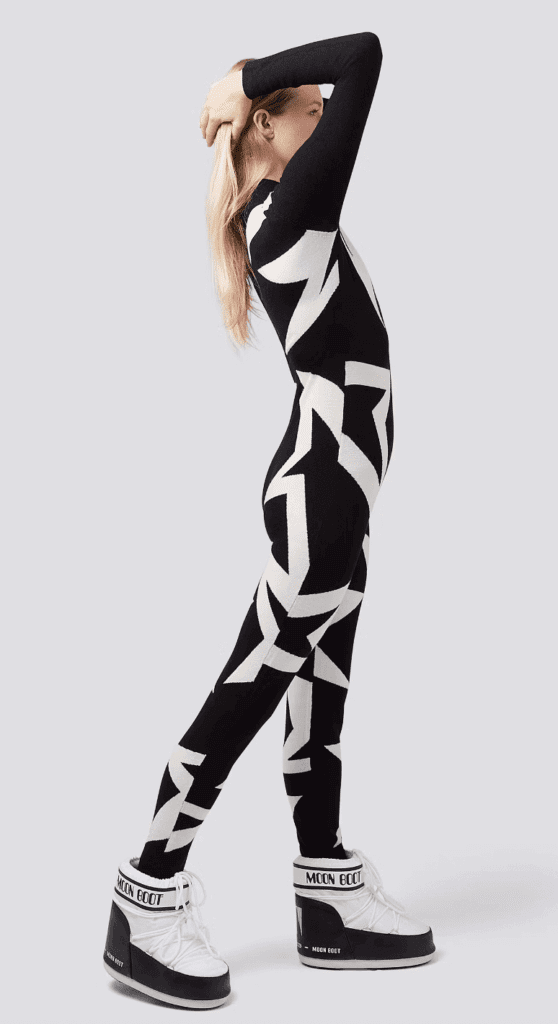 Perfect Moment have mastered the balance of performance and panache when it comes to skiwear. Their collections tick all the boxes when it comes to sports chic–it's flattering, fitting, and stylish! The brand has made a name for itself in designer skiwear–taking it to new heights with their level of innovation and fashion flair. 
Their merino wool suit will make you feel like a skiing superstar. The super-soft jumpsuit is easy to zip up and slip under your ski gear when the forecast is frosty or wear by itself when you're unwinding at the resort. Made with soft merino wool, it features the brand's signature print which is inspired by the North Star. 
Corbara Jacket by Vuarnet
A brand that is all about perfecting skiwear, Vuarnet is the perfect label for those who want to practice on the slope in style. Optician and ski enthusiasts, Roger Pouilloux and Jean Vuarnet, created this legendary brand that's built on high performance. 
Following the success of their ski opticals, the 90s saw the introduction of Vuarnet's technical clothing that we know and love today. The brand is now recognised by the French Government as a Living Heritage Company for their excellent industry knowledge. So, you know you are in good hands! 
Vuarnet's Corbara down jacket for its combination of elegance and warmth. This short jacket features V inserts and is made with nylon to bring warmth. A piece like this will ensure you fit in with the alpine regulars! 
"Innovative, efficient and elegant."
- Vuarnet
Puffer Vest by Essentiel Antwerp
Although Essentiel Antwerp is not a ski-wear specialist, they are definitely a fashion favourite–just ask Emily Cooper from Emily In Paris who has been spotted in their pieces. The brand loves to play with colour and print, a trend that always gathers the right kind of attention on the slopes. Stand out of the crowd on you next ski trip with Essentiel Antwerp's obold and glamorous prints. 
Their reversible puffer vest is the perfect addition to your collection of après ski attire. Layer it over a chunky knit sweater to create a modern winter ensemble. This sleeveless puffer features a quilted shell that is padded to increase warmth. What makes this piece so unique is the reversible pattern, making this the perfect packing piece for your next skiing trip.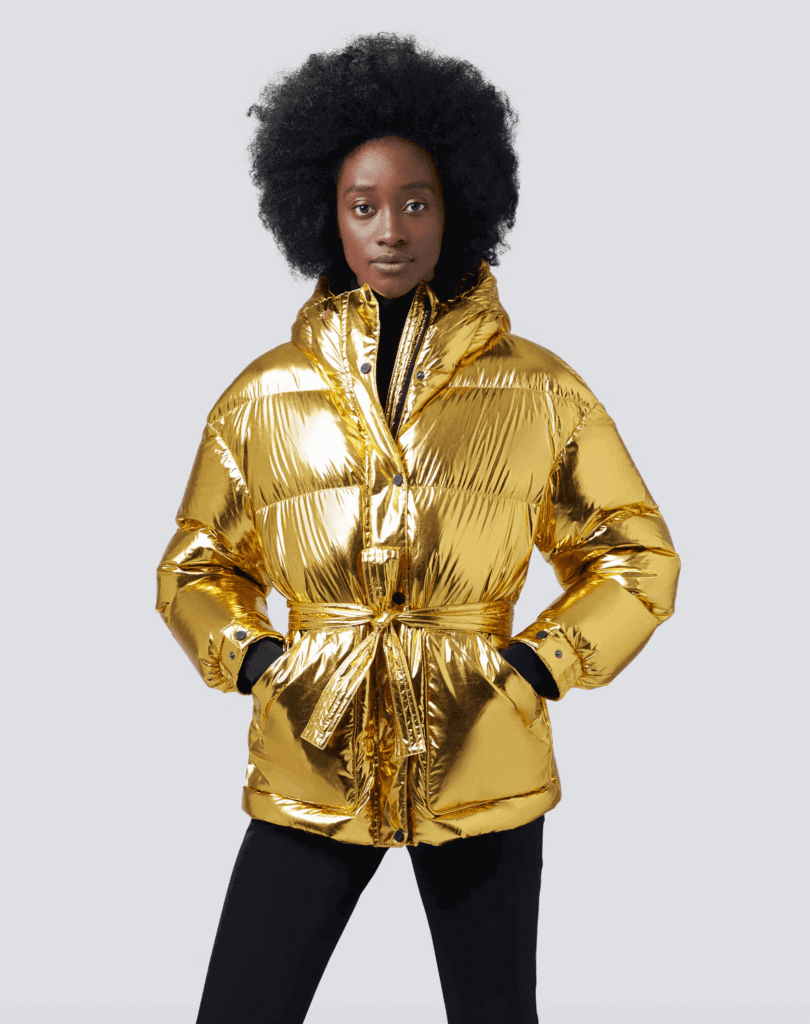 Metallic Oversized Parka
by Perfect Moment
To really make a statement at your next ski trip, pick this gold parka by Perfect Moment. This puffer jacket is made with nylon shell and insulated with goose feathers, making it warm yet exceptionally stylish on the slopes. It's all you need to look effortlessly glamorous on and off the slopes. 
"Our puffers blend warmth with style – so you can catch the first chair-lift and raise the last après toast on the terrace."
- Perfect Moment
This oversized metallic parka thrown on over your ski suit or cinched with the detachable belt for an elevated silhouette. The allied down filling will keep you comfortably cosy slope-side, while the water resistant placket will keep you covered against the elements. Staying warm has never looked so cool.
Laerke Joe Coat by Stella Nova
Trine Skoller, Designer and Creative Director of Stella Nova, is on a mission to create staples that will remain forever loved. And their Laerke Joe Coat is no different. 
As a leading Danish brand, Stella Nova have over twenty years of industry experience under their belts. This has always resulted in creative silhouettes that reflect the spirit of fashion from their home city, Copenhagen.
This oversized coat by the brand is sure to add a touch of avante garde to your ski look. Made with synthetic materials, this patchwork quilt features soft pastel hues that blend together beautifully and are aptly named Mother of Pearl. The voluminous coat comes with large pockets, press buttons, and a floor-grazing silhouette. The dreamy pastels contrast against its over-the-top silhouette and will make a statement on the glistening white slopes. 
Written by Sophie Corbett
All images are courtesy of their respective brands. 
Visit our Courchevel or Megève page for more fashion inspiration on the slopes. Follow us on Instagram for regular updates and our wardrobe tips!