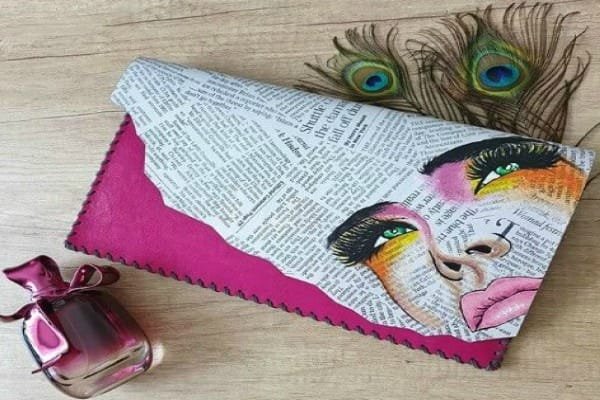 The holidays are a stone's throw away and for some, this is the favourite time of year making Christmas lists! For others, however, this means frantic last-minute generic shopping and gift cards. Wouldn't you rather give the remarkable people in your life a personalized prezzie, something they have never seen before? We don't exactly mean a mug with your picture, nor a pen with initials engraved. We know you've been there and done that, probably, but we're talking more along the lines of personalized leather goods. Bet you haven't done that yet. AISPI lists a few noteworthy artists who will take your creativity and vision and create a completely bespoke design on say, a jacket, a handbag, or shoes, the choice is yours.
Spicul De Grau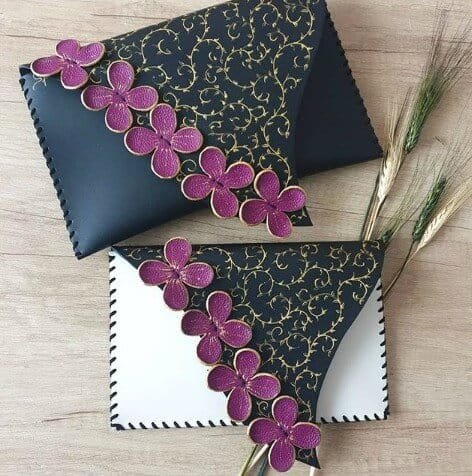 Beginning with a rather gifted designer who has the most stunning clutches in her bag edit. Roxana Elena Nicolae, founder, and designer of Romanian brand, Spicul De Grau blends 3D collage techniques and clutches making them a match made in heaven.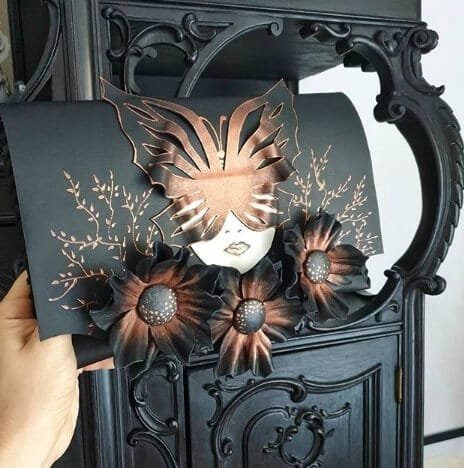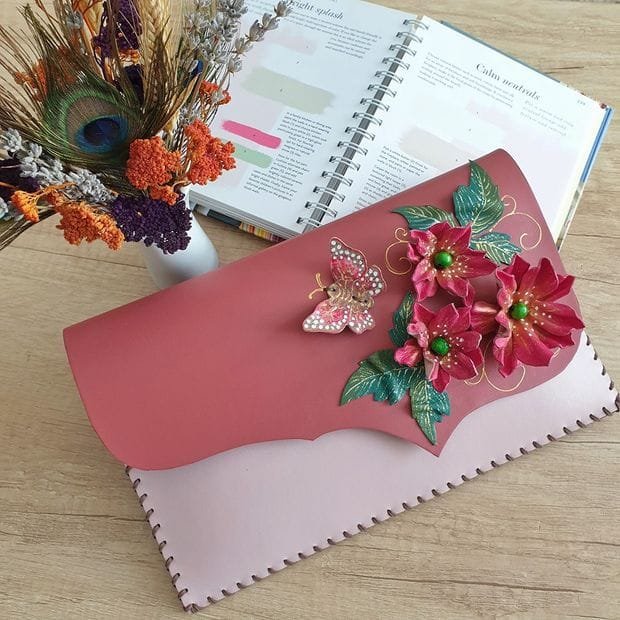 Her designs are enriched with 3D butterflies, flowers, animals, venetian masks, feathers, gems, and everything pretty in striking colors on contrast leather bags handpicked by Roxana herself. Her styles are original and exclusive as there are no two bags with identical designs. Each bag is meant to bedeck your ensemble and flawlessly complement your individuality. Take a peek at her collections and brace yourself to draw attention this Christmas. Can't decide on which bag is your favorite? Yes, we agree, it's hard.
Styled 4 Moi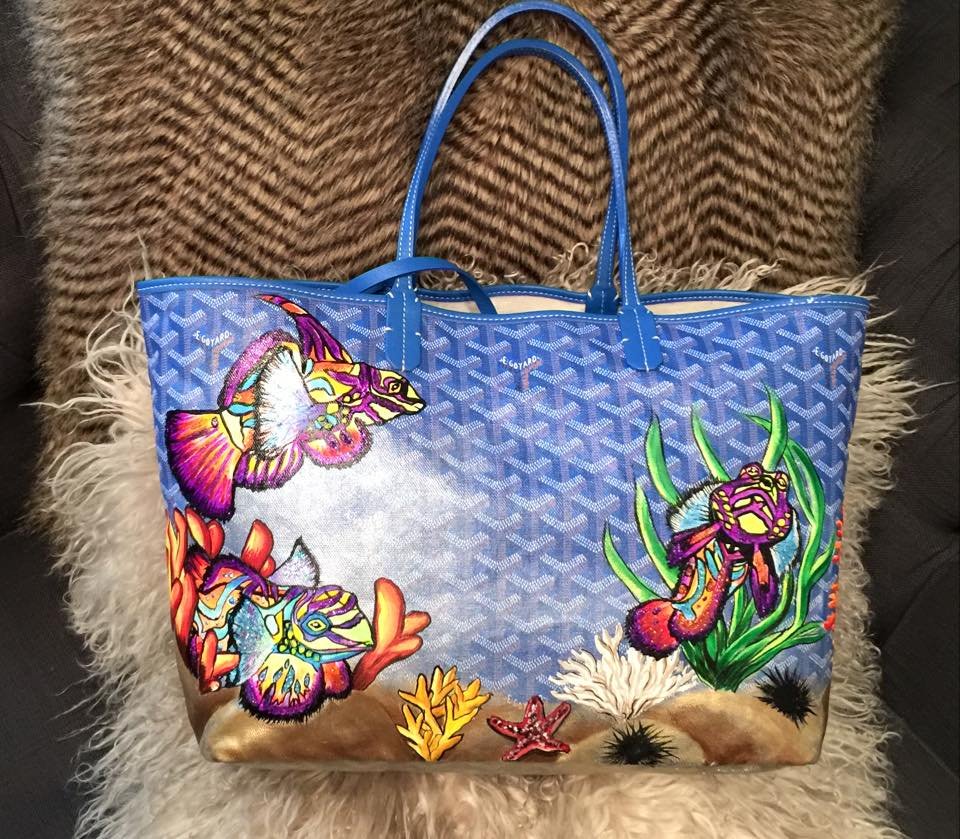 The main protagonist of this story is Radhi Kilachand and from Singapore and founder of Styled 4 Moi. Her story dates back to when she was a little girl who ran around with paints and brushes sketching on fish tanks and such. A classical tell-tale sign for a passion of the arts. Her passion may have started early on but it's not until much later in life, what was a hobby up until then, turned into an impressive career. Remember the feeling when we're waiting in anticipation for an online order to arrive but only to sink in disappointment when the order is completely botched?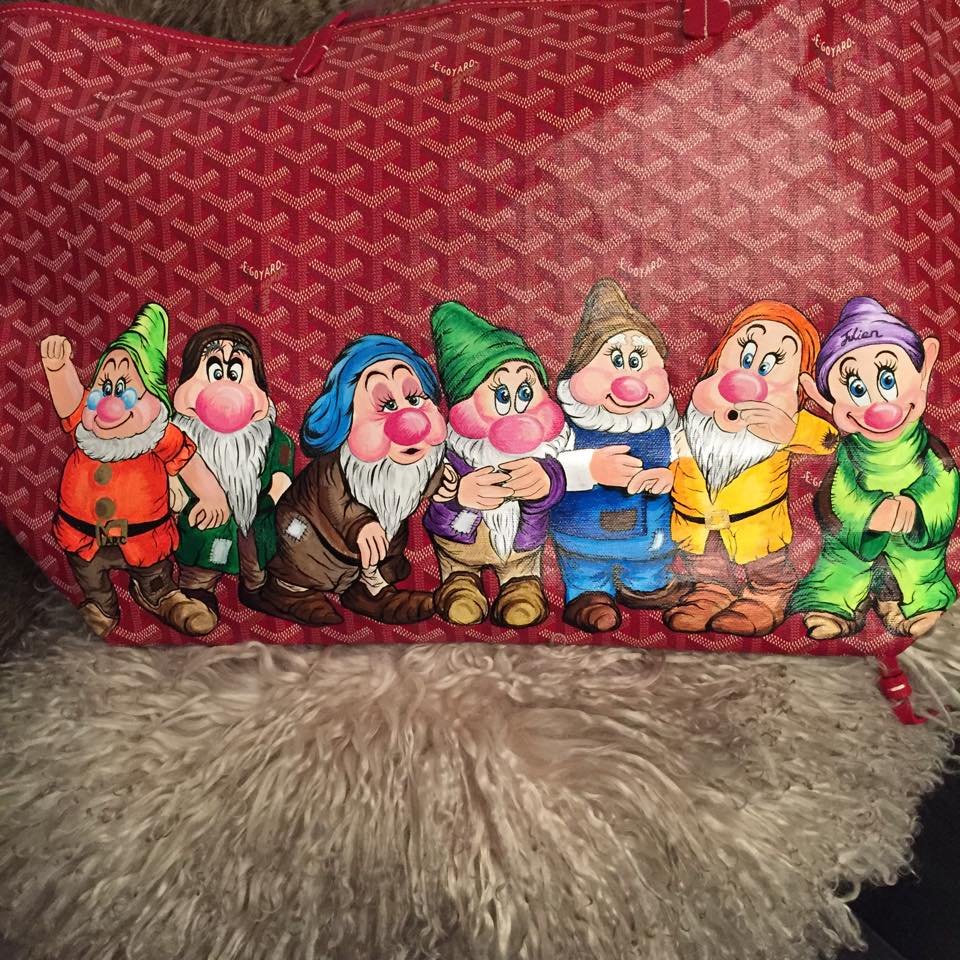 Radhi got down to business with her own hands and transformed what was a tacky order into a treat with her artistic flair. Soon enough, her aesthetic bags spoke for themselves and brought in interests and orders and thus was born, Styled 4 Moi. Serendipity yet again proves what is meant to be, always finds its way. These canvases with a handle are painted with what can only be termed as dreamy images on leather bags. What is more inspirational is that she is a mother of four, a feat just as challenging as making out-of-this-world bags intended to make women fall in love at first sight.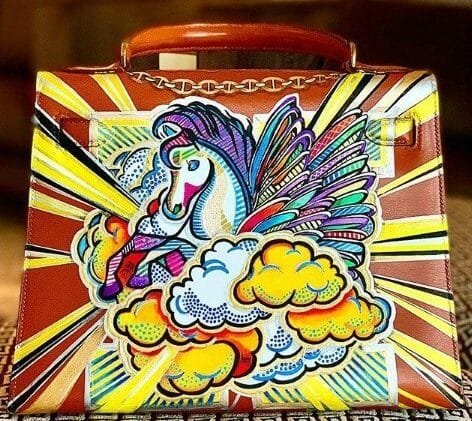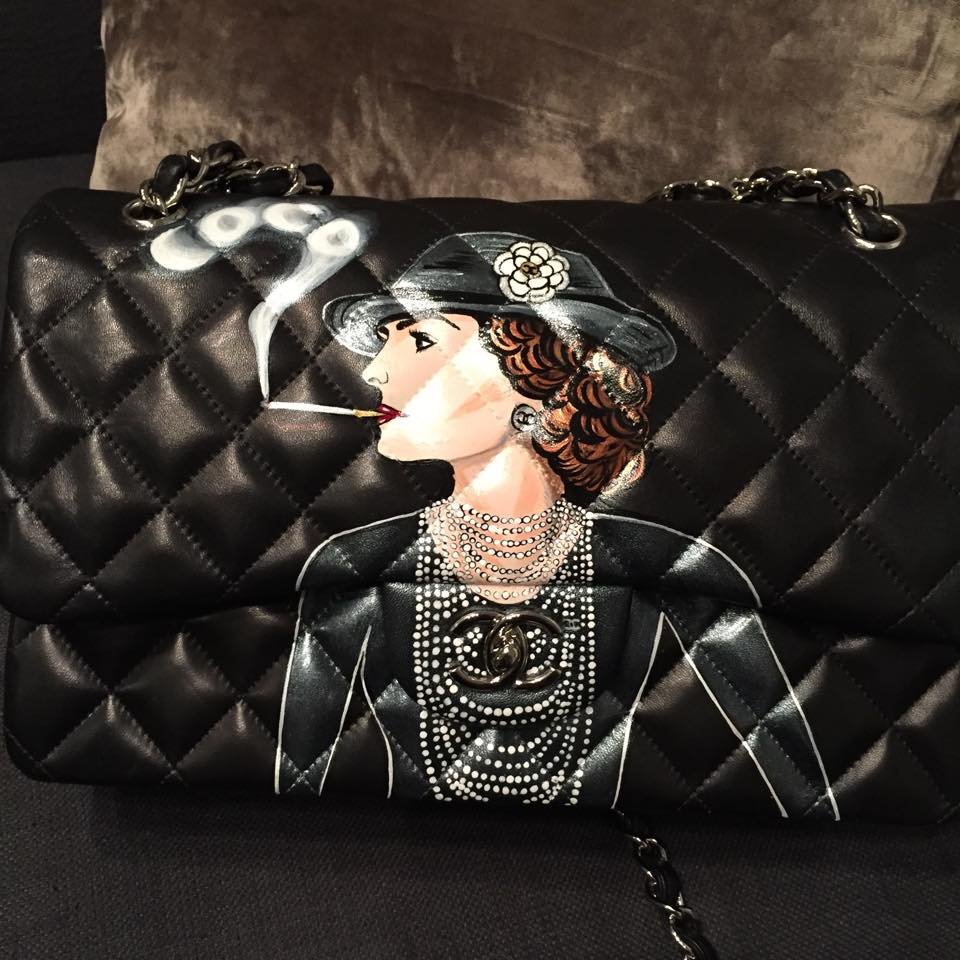 Mossoo Design
Another fun and peppy Romanian brand, led by Alina Frumosu believes it just ain't enough to show her artistic skills on leather bags and expands her mastery to denim jackets, leather jackets, leather bags, sneakers, and t-shirts. She expertly hand-paints immaculate works of art on clothing and accessories because she thinks the only way to distinguish your pretty self in this industrial fashion world is by adding 'a touch' of art to your clothes. We couldn't agree more.
Do you have a basic leather jacket or a pair of ordinary sneakers that could use some color and life? Well then, contact Mossoo to have your design painted on any item of your choice or select from an existing design of theirs, either way, you will be a limited edition. Jazz up this Christmas with a distinctive bespoke leather jacket and match it with a personalized leather bag.
Caulaincourt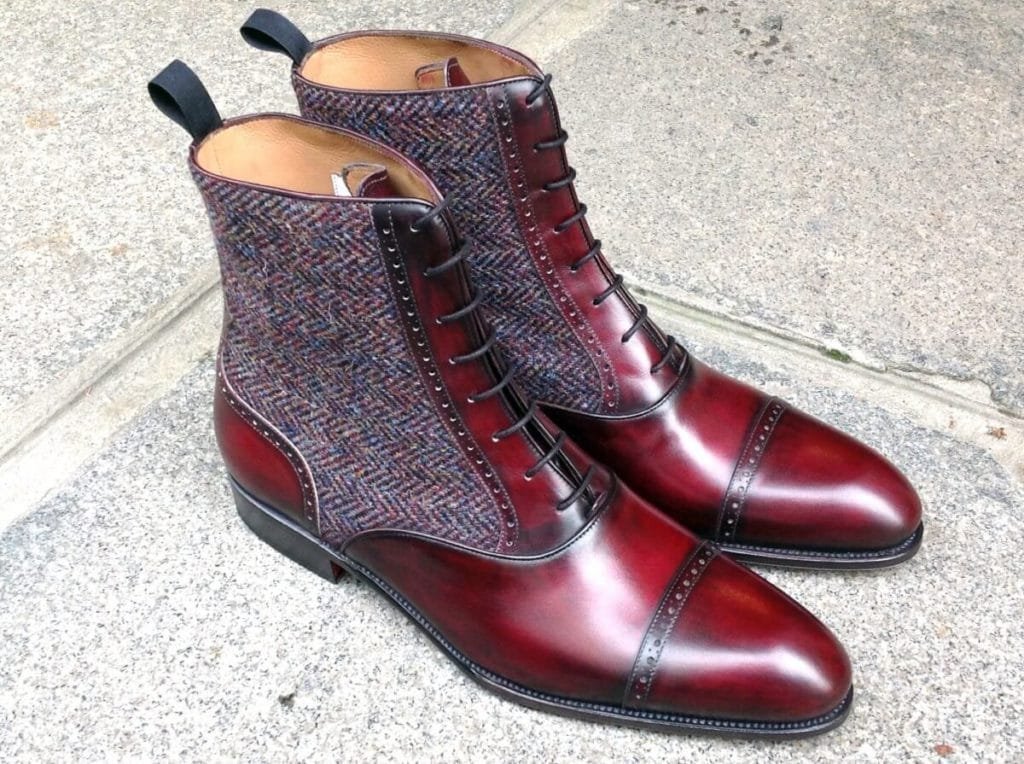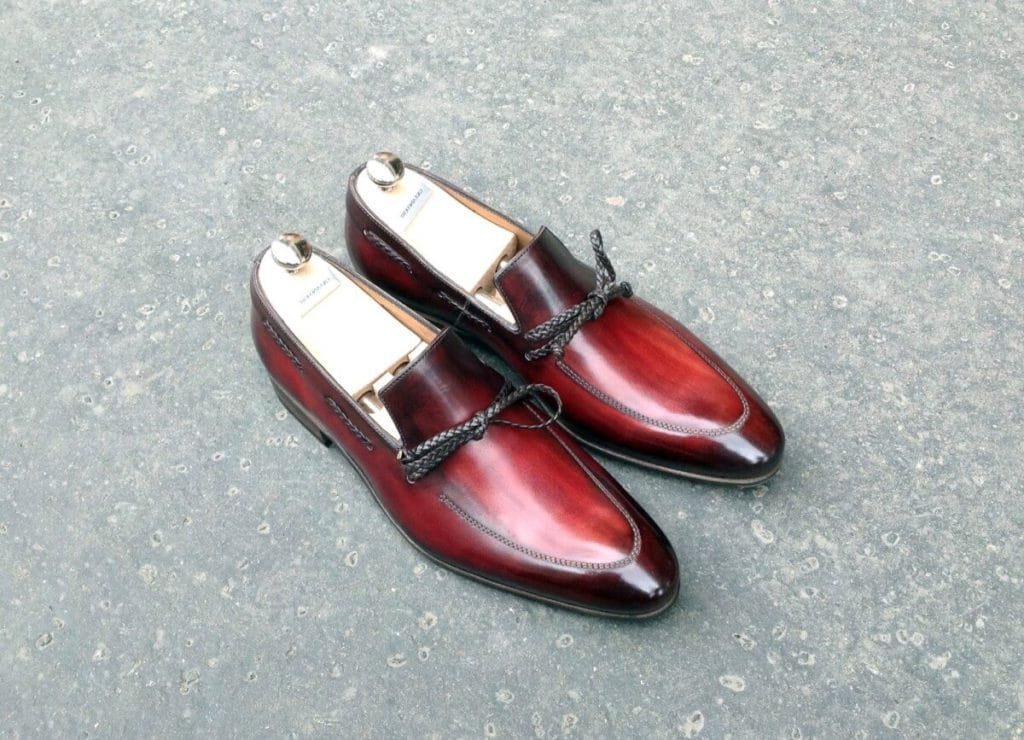 Alex Lafont, who is now holding down the fort that is Caulaincourt, a French handmade shoe company has one intention – to produce quality leather shoes with the combination of established workmanship and gallant originality. Passion is evident in the bedrock of Caulaincourt, which is manifested by the designer and by the craftsmen who unitedly produce unique footwear. Customizing your shoes with Caulaincourt is a fun brisk walk where you have a vast choice ranging from espadrilles to hiking shoes. Settling on a form of shoe is only the initial step after which you handpick the kind of leather, lacing, welting, sole, broguing, ornaments, the color of stitching, scalloping of the welt, the thickness of stitching, etc. If you're a shoe enthusiast who wants to experience new possibilities, then Caulaincourt is the perfect playground for you. On the other hand, if you're an amateur who is just getting started, call on the staff for assistance and enjoy the ride. Design your own shoes this Christmas and walk tall my friends.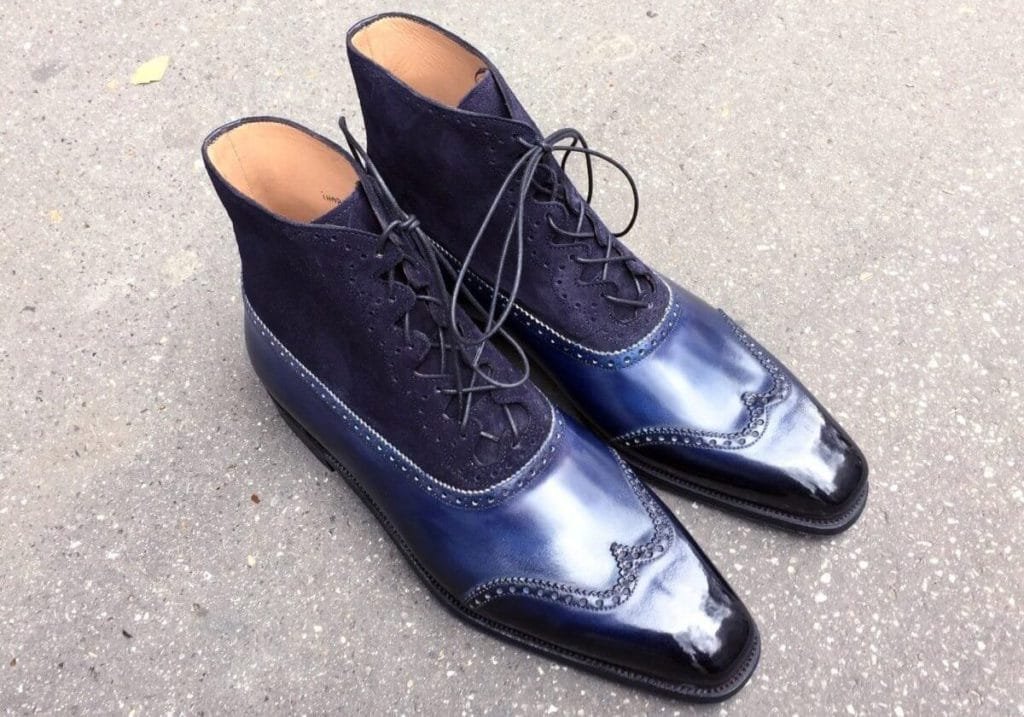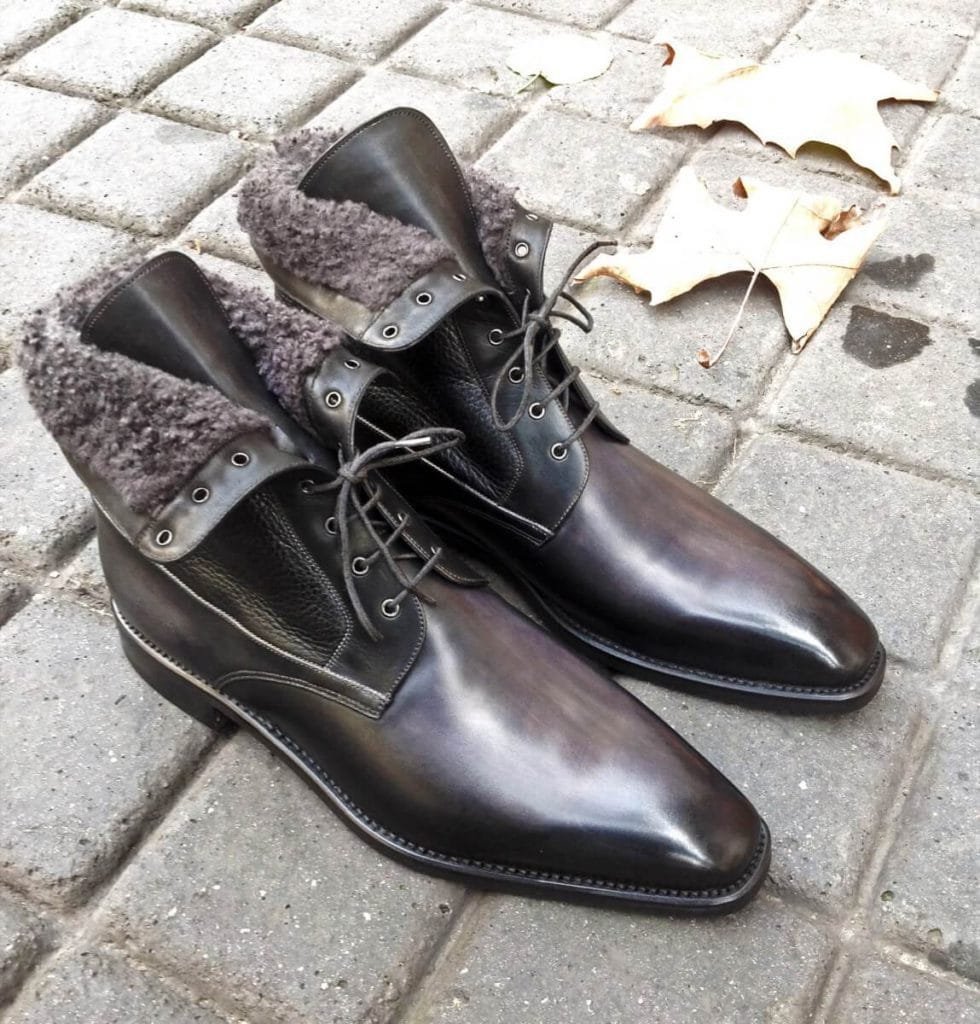 So one way to make Christmas more memorable this year is by going all out for special personalized presents. It adds significant value to your generosity and it doesn't get more personal than teaming up with these designers in order to bring your creative inspiration and gift ideas directly to your doorstep! For 'tis the season of giving and it is in giving that we receive.
---
– Written by Sureka Naven
AISPI brings you a collection of engaging stories that are trending in the European and international fashion industry. Follow us on our Instagram and blog to stay in the loop.