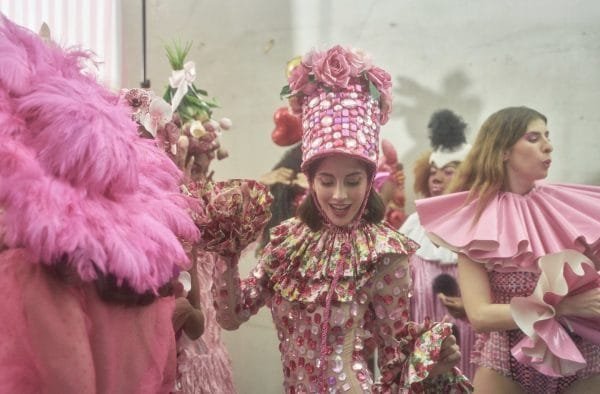 Alexia Hentsch has had quite the creative journey. The couturier began her career as a graphic designer but quickly gave into her love for fashion. After a stint designing menswear for her own label and the costumes for the opening ceremony of the Olympic Games circa 2016, she ventured into her latest offering – couture bodysuits. Wondering what is her secret sauce to doing it all? Boundless creativity, oodles of passion and just a smidge of good luck.
Let's start our interview by hearing a little bit about the company. Can you tell us a little bit about you? Being a native Brazilian, how was it like to grow up in Switzerland and how did it inform your creativity?
My family moved to Brazil when I was still a baby – so I don't really have a point of comparison between the two countries. Growing up in Switzerland is all I knew as a child. However, my mother is Brazilian and the culture at home was always very Brazilian. So that was probably very influential to my creativity.  
You went to art school and worked as a graphic designer – what drew you towards the fashion industry?
Like so many things, it happened a little by accident. I started working in the fashion industry via menswear – which was a result of making shirts for my then boyfriend. The hobby eventually became my company – Hentsch Man. 
Why did you decide to focus on that category?
That happened a little by accident too. After 10 years of running my own menswear label, I decided to close it a relocate to Brazil to work for in the costume department of the opening ceremony of the Olympic Games. After that experience, having worked closely with samba schools, I started to develop something that was inspired by the Rio Carnival. Which was the birth of the Alexia Hentsch bodysuits.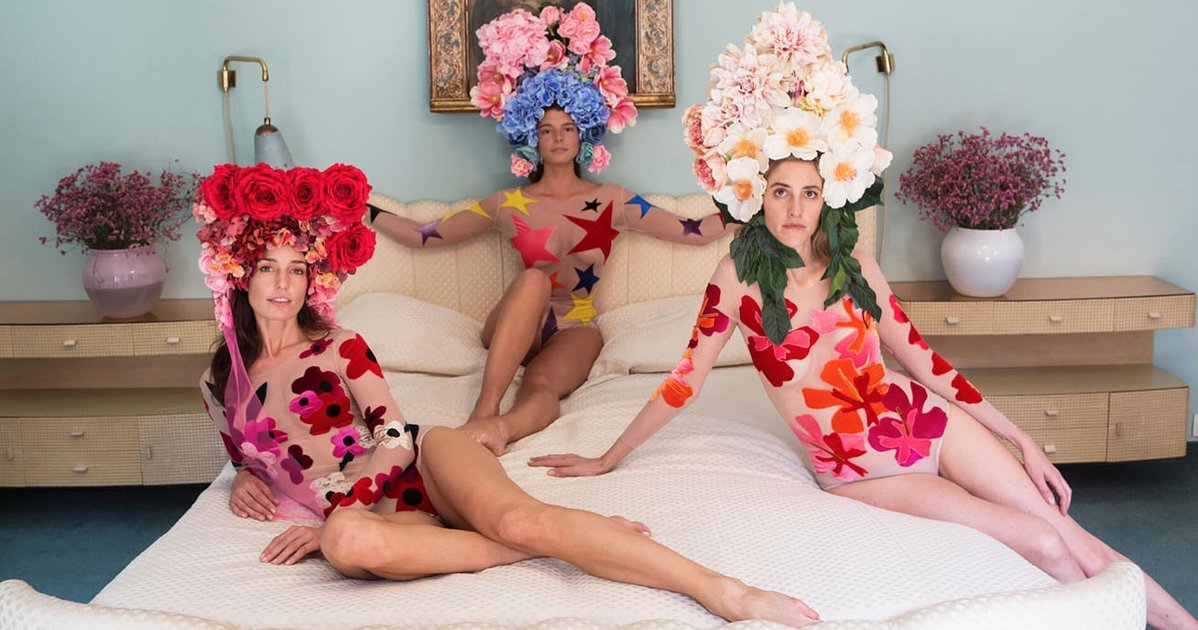 What does couture mean to you?
Elegance, fantasy and wonder. 
What are the materials that you use to make your pieces? How do you ensure your pieces are reflective of your philosophy of couture?
I use a Lycra mesh that can only found in Brazil. The material is very strong – and therefore works perfectly for the bodysuits. Each piece is unique, unusual and creative – which is what I expect from couture. 
We hear you have also designed costumes for the Rio De Janeiro Carnival and the opening ceremony of the Olympic Games in Rio! Can you tell us how you got this opportunity?
When I moved to Brazil at the end of 2015, I met the producers of the opening ceremony, who were an Italian team. They were hiring people on the ground in Rio – and because of my experience with fashion design and production, and the fact that I spoke Portuguese, I got the job.
What were your inspirations for the costumes? How did you think they fit into the design sensibilities of your own brand?
In reality, I did very little design that year. I was responsible more for producing than designing.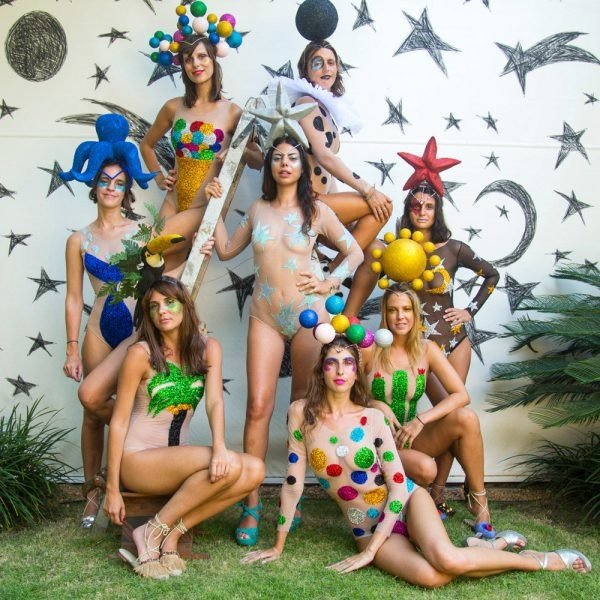 Can you tell us a little bit about the manufacturing of these pieces? What's a memorable moment that you can share from that time?
The manufacturing of the pieces (10,000 in total) was wonderful as we worked with many different artisans particular to Rio de Janeiro. Because of the annual carnival, there are very many skilled artisans in the city that are accustomed to working with costumes – everything from beading, feathering, etc. etc. Working with these skilled people was an enormous highlight. 
How do you think COVID-19 has affected the European fashion industry?
I think it is perhaps too early to tell. Certainly in the short term the pandemic will be very disruptive and will probably cause many small and medium size companies to shut down. Though I hope that I am wrong about this. 
As a designer and a businesswoman, where do you see the future of the fashion industry in a post COVID-19 world?
Hopefully as something more thoughtful. Perhaps a little less wasteful and slower. 
How do you think the buying habits of people will change? A lot of sustainability experts claim that this will be the start of a newer philosophy of buying better/fewer, do you agree with it?
I hope so. But the pessimist in me thinks that people are quick to forget…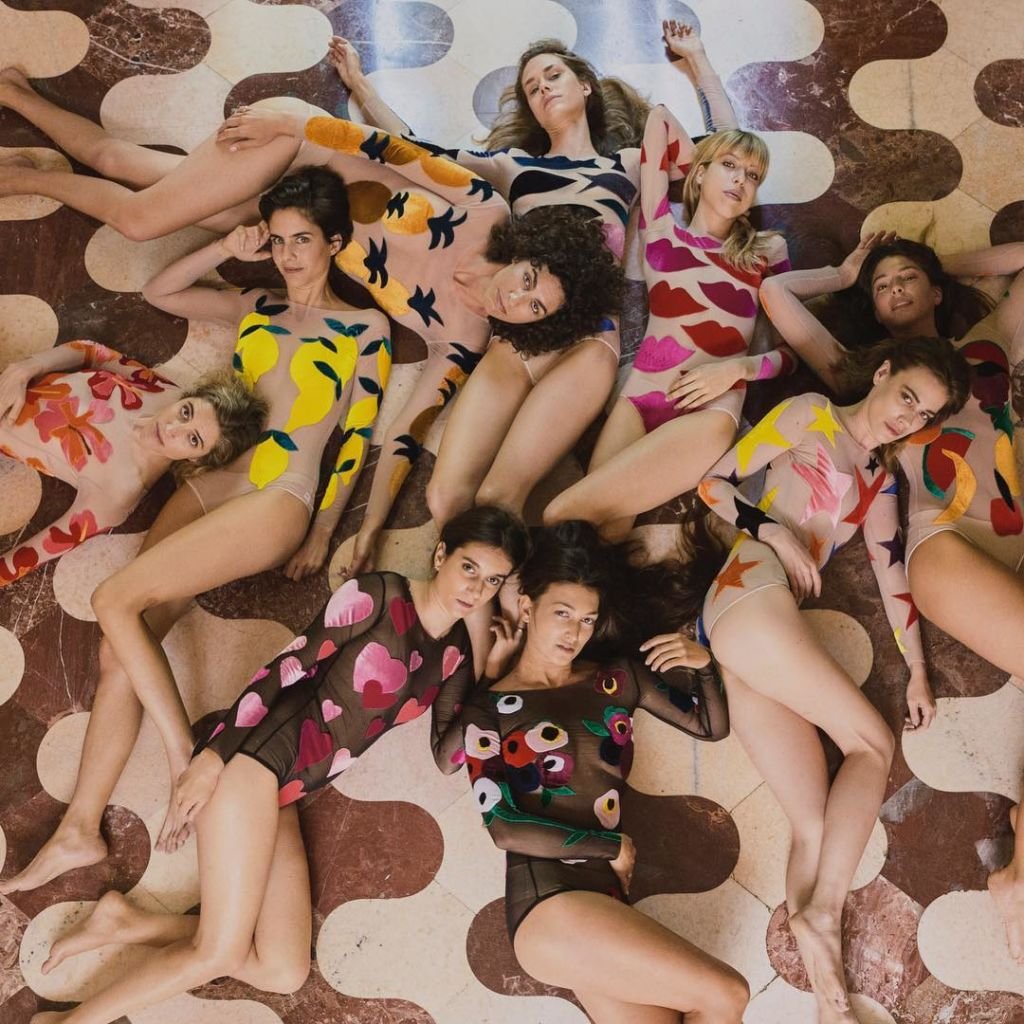 What are the changes that you are making as a brand to adapt to the new normal hereon?
So far things have not changed so much for my brand. We are a tiny company that produces with seamstresses. Some of our SS20 accounts have not been able to receive orders as they are not opening their doors. But hopefully we can weather this and in the long run go back to selling as we were.
What would you advice young designers who are entering the industry right now? What do you think is the best way forward for those looking for work opportunities and for those who are keen on setting up their own business?
I think the key in setting up one's own fashion brand is to have a distinct point of view. What are you selling and why? Does it already exist? What is your particular viewpoint?
Tell us a bit about your thoughts on AiSPi – how do you think we can work in times like these to bring back the focus on the European fashion industry in a positive way?
I think post-Corona will be a wonderful time to be channeling smaller, under the radar brands. Hopefully people will want slower, more thoughtful fashion, which will put AiSPi in a great position to be championing these sorts of brands.
---
– Written by Soha Joshi
Follow the AISPI Instagram and blog as we bring to you the latest from the local fashion community of Europe. Share this post with your friends and don't forget to tag us!