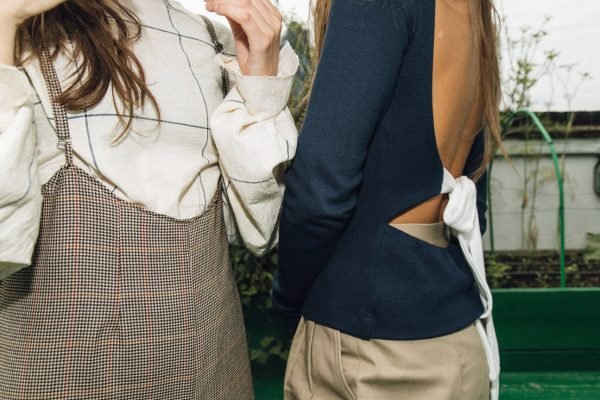 What is sustainable fashion?
Sustainability in fashion is often seen as simply reducing the environmental impact of our clothes. At Fabric For Freedom, we believe that a truly sustainable fashion industry is one that values people, creativity, the environment and profit all in equal measurement. We see an ideal industry where customers know as much about the material composition of their clothes as they do with their food, where you can trace your garment right the way through its creation to the very farm where the cotton, hemp or linen seed was planted. An ideal industry in which natural materials are celebrated through clothing, and where beauty lies in individuality. But this sustainable fashion industry should also be about supporting creativity and entrepreneurship. Innovative textiles made in laboratories, high-fashion designers creating artwork in the form of clothing, businesses that create jobs and support local communities – these are all functioning parts of the journey towards sustainable fashion.
We've just lost sight of the goal.
The current fast fashion system is broken. Not only is it environmentally unsustainable, but it's also the cause of an inexplicable amount of harm through the ethically dubious creation of products for the main purpose of capital gain. We have removed the connection between the clothes we put on every morning and the practice of creating a garment from scratch, which in turn limits our ability to instill the true value of labour and materials into our own clothing. In a world where a dress costs £5, we will never associate a garment with the idea of a person hand-sewing it in a factory. Only 10 years ago in London alone, we were buying a quarter of what we're buying now. Still one body, still the same number of days in a week, and yet we're rapidly creating this habit of exponential consumption. We're buying things, wearing them for a short time and then simply discarding them without too much thought for consequence. The value of fashion as a whole is decreasing and we're not accounting for the human and natural costs of what we wear – but as consumers we're not the only ones responsible for the current state of affairs.
Every day we're being surrounded by sustainability claims and green-washed messaging from brands that implement only the bare minimum in terms of environmental and ethical policy. It's easy to lose sight of what actually constitutes an 'ethical' or 'sustainable' clothing collection amongst all of this talk, so education becomes a necessity. We need to reshape the way we look at things, including our perception of who we are and the role we are playing in society.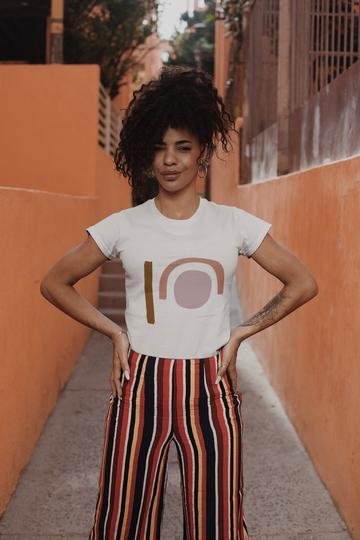 It takes work to remove ourselves from the fast fashion cycle. The industry is designed to create desire, but we have to turn a blind eye to the idea of wanting more in order to curate a personal and intimate collection of clothing that really represents us as individuals and the things we stand for. By caring for clothing and holding on to it for years, we begin to assign memories and fondness to particular items of clothing, which in turn creates value, helping us to see what we wear as more than just clothing. It's a part of our life and the story we create.
Below we have compiled a guide to creating your own ethical fashion journey. You might have heard some of this advice before – it's not a step-by-step guide, but by incorporating each of these aspects into your wardrobe, you'll have your own sustainable style sorted in no time.
1. Understand the issues
It's important to do your research. Start by finding out about sustainability and the importance of it within fashion. Which fabrics are more damaging to the environment than others? Where are the clothes produced? Who makes our clothes? The answers to these questions will probably surprise you. By gaining knowledge you can spread the message to help make a change in the industry. Vote with your wallets & look at labels, do your research.
2. Support sustainable shops, local independent businesses and move away from the big high street names
A fast-fashion brand doing a one-off sustainable collection isn't making a difference to the overall fast-fashion model. Support businesses that are doing trade the right way all year round, no matter what industry. This will allow them to grow and provide for more people. Fabric For Freedom is one such place to start – visit our online shop here. When sustainability is embedded into a supply chain it is automatically embedded into the products. With our sustainable fashion range, we have a 360-degree approach fashion from the design process to thinking about the end life of all our garments. This ensures we are fully sustainable through every stage of the development process.
3. Move away from fast fashion – be choosier about your purchases
Everyone has got that one item that they really cherish in their wardrobe – often they're the ones we've had to wait and save up for or the ones we've owned the longest. By making wiser buying decisions you will build a wardrobe that you personally value more. Knowing that you have items that have been ethically produced and that are socially and environmentally friendly will make you feel good. Buy less, but buy better in terms of both quality and conscience.
4. Buy vintage or up-cycled/second-hand clothing
Never underestimate going vintage shopping. You are both extending the lifetime of clothes and creating fresh styles that are inexpensive and reduce wastage. Check out Fabric For Freedom's very own upcycled and vintage collection for inspiration.
5. Care for your clothes
The carbon footprint of your clothes doesn't stop when you take them home. Over-washing and drying not only cause your clothes to deteriorate faster, damaging the shape, fabric and colour quality, it also adds to the overall carbon emissions created by your clothing. Washing at a colder temperature saves not only your garments but also your CO2 emissions and energy bills.
Make sure you wash your garments inside out and always select a cool wash. Air-drying your clothes is always preferable. 1/3 of plastic pollution in the ocean is made up of textile fibers. Plastic from synthetic clothing is released into waterways every time the garments are washed. Synthetic fibers can now be found even in our food and water. The way we care for our clothes has a big impact on this form of pollution, but by reducing the amount we wash synthetics and washing than in a guppy bag we can prevent – or at least reduce the amount of microfibers getting into our water systems.
6. Avoid fabrics made using petroleum and chemicals
Buying items made from organic cotton prevents the use of harmful chemicals and pesticides. Where possible, skip petroleum-based synthetics such as polyester and nylon, which consist of plastics that take forever to break down once disposed of. Generally speaking, natural fabrics such as organic cotton and bamboo linen are better, as is hemp, linen, silk, and wool (although the latter two may be unsuitable those following a vegan lifestyle). Lyocell, ade from natural cellulose found in wood pulp (harvested from sustainably farmed fresh plantations), is another alternative.
7. Recycle, recycle, recycle
Make sure you donate your clothes instead of disposing of them in regular bins. 80% of textile waste in the UK that ends up on landfills could have been re-used. Find charities that donate to the homeless or have strong community connections so you know nothing you are throwing out is going waste. Some charity shops are not able to sell all donations they receive for a variety of reasons so make sure before you donate that your clothes will be given a second chance.
8. Go plastic free
Easier said than done. It is difficult in our generation to be totally plastic-free, but there are steps we can all take. Opt for products in-store that have less packaging, refuse carrier bags if you don't need them, reuse water bottles and coffee cups and purchase biodegradable toothbrushes. Buy from clothing stores that are plastic-free or have active plastic-reduction policies.
9. Support Charities and Companies making a difference.
Fashion Revolution is a really good starting place. You can become part of the revolution and send messages to fashion brands under the hashtag #whomademyclothes. See their website for further details on how you can be part of this movement. We also work with a variety of anti- trafficking and anti-slavery charities–check out our Charity & Partners page for more.
About Fabric For Freedom:
Fabric For Freedom started after seeing first-hand the issues that overwhelm the current fashion market. Fueled by the passion to fight against human trafficking we partner with charitable initiatives to combat exploitation and help poverty-stricken communities. Fabric For Freedom is a low impact, charity based organization. We produce design-led, innovative and contemporary clothing with fabrics that consist entirely of organic and recycled materials, including ends of rolls that would otherwise be sent to landfill. Our products are all ethically produced here in the UK, where we guarantee fair wages and good working conditions. We want to create optimism through our collections, encouraging the idea that we should celebrate with people, with fashion, with collaboration and with creativity.
Our CEO Esther Knight started in the fashion industry 10 years ago, working her way up to buyer level for many high-street and designer brands, including Vivienne Westwood. This has led to a design aesthetic that bridges the gap in the sustainable fashion market–premium designs and feature pieces, but created with ethics at the forefront. From working in the industry Esther has developed a deep understanding & concern for the need for sustainable fashion, leading to the creation of Fabric For Freedom. To continue this journey we are looking for people to help us grow and spread our message, people with drive, people that are as passionate as us about making fashion sustainable.
Please support us by sharing our messages on social media and telling your friends about us, and help us generate brand awareness in order to change and challenge this industry. We want people that can share our values and messages to help us grow and to be part of our network.
To see our full collection, click here
Follow us on Instagram
---
– Written by Esther Knight
Stay updated on the latest from the local fashion community of Europe through the AISPI blog and Instagram and don't forget to share with us how you are incorporating sustainability in your lives in the new decade.