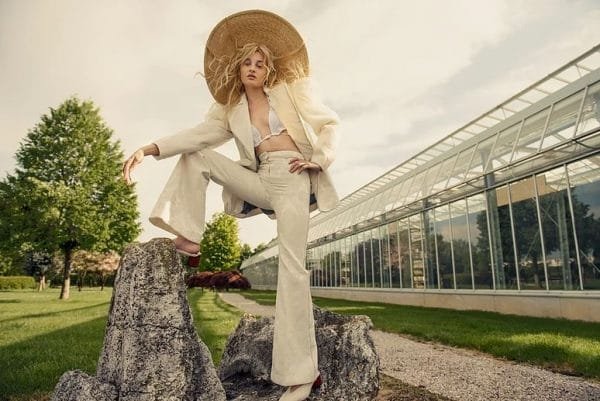 Ana Ljubinkovic is a Serbia-based designer with a namesake label. The brand is a clear reflection of her background in painting and a strong passion for the visual arts. The designer, who already retails a line of clothing, recently launched a line of scarves and shoes – in tandem with the original design philosophy of the brand. Ana likes to define her taste in fashion as a surreal culmination of the imaginary and real worlds, something very few have managed to translate into a form that is wearable as well. Read on for more from this designer and what goes into the making of her extremely unusual yet beautifully made pieces…
We are very excited to be interviewing you today. Let's begin with a little bit of the brand and what was the inspiration behind it?
I have always been an experimenter with fabrics, colors and forms and a maximalist when it comes to shapes and details. I'd like to think all my collections embody the positive side of kitsch – the colour, the humour and how well it plays with all these elements.
There is always an individual central story in each of my collections but the mood always reflects a sticky sweetness of sort with an atmosphere of what a perfect, dreamlike world should be like. All my pieces comfortably embrace both the imaginary and real worlds, as surreal as that sounds. I would like to believe that everything I create is strongly evocative of it's roots in the visual arts.
What led you to make the switch from Painting to Fashion Design upon completing your graduation?
During the time I was studying at The Faculty of Fine Arts I had a sketch book filled with ideas that I wanted to put together for a fashion collection. At some point I had wanted to study design but could not figure out what course would suit me best so I decided to get a more in-depth knowledge on art. In retrospect, that turned out to be a really good decision since design in itself is applied art and every designer should always remind oneself about this fact. So the switch happened in a completely organic manner when I got the time to work on my fashion sketches and actually produce a full-fledged collection.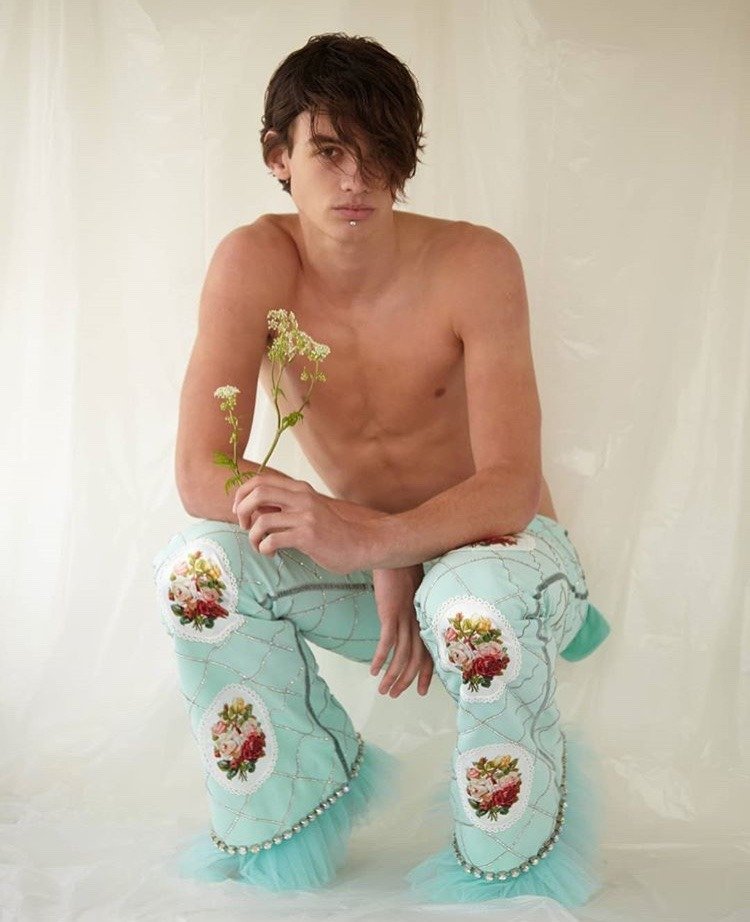 What is the design philosophy of the brand? How do you take inspiration for each collection?
I always keep my sketch book with me and make sure I mark every idea I have, because ideas, according to me, are an artist's greatest treasures. When I go through my sketch books, it's obvious to me that inspiration comes from all over and it's important to be aware of it and be open to receiving ideas from different sources. I almost never find inspiration from fashion magazines or runway show reports.
I also like to be ardently involved in the technical aspect of producing a collection. It is important for me to understand what it takes to create a piece and have an active role in the whole process.
Knowledge is power, keep your mind busy and your inspiration and creativity will always be at its highest peak. Feed your creative energy by spending it on your art, design and you'll in turn be rewarded by even more creative energy along with stronger and better ideas.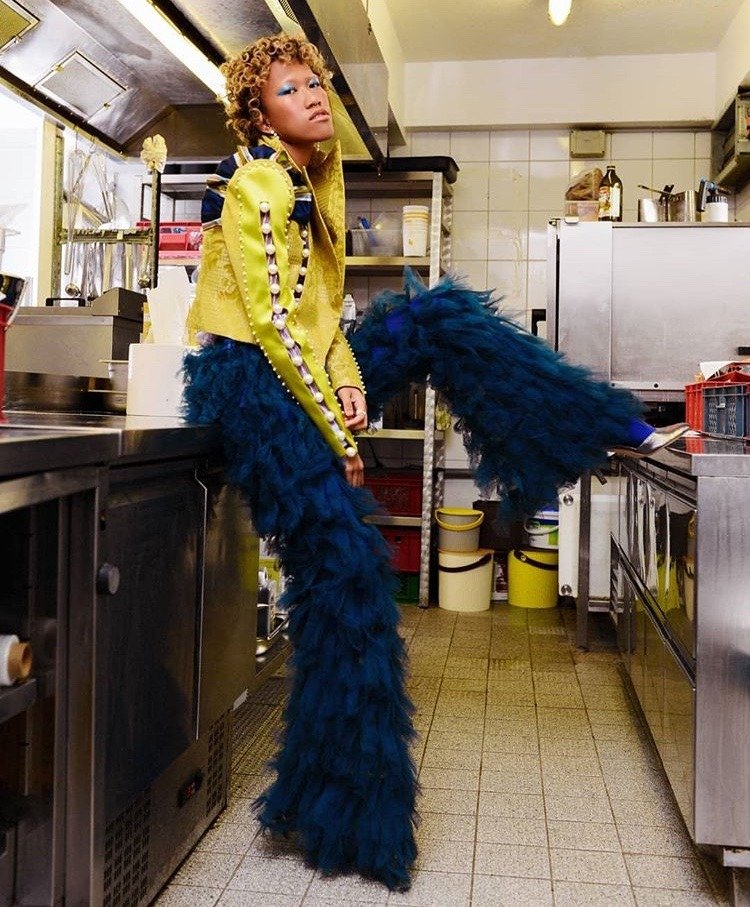 We see you have a collection of scarves and bandanas coming out. Can you tell us what is the inspiration behind it and how do you see it coming together with your clothing line?
For almost every collection I do custom patterns, and I've been meaning to put them on bandanas and scarves for a while now. Bandanas are like a piece of paper, it's like you can actually wear a painting around your neck, or however you feel to. They are such a nice addition to the brand, especially for those who are admirers of the brand, but may be too shy to wear flamboyant clothes.
Who, according to you, is the ideal Ana Ljubinkovic woman? What are the different avenues through which you ensure that you reach out to her?
I have heard this question before, actually and the truth is that I could never answer it. I don't really imagine a woman who would be an ideal Ana Ljubinkovic woman, because she could be anybody – anybody should be able to feel limitless and I just hope to transmit that energy through the pieces that I create.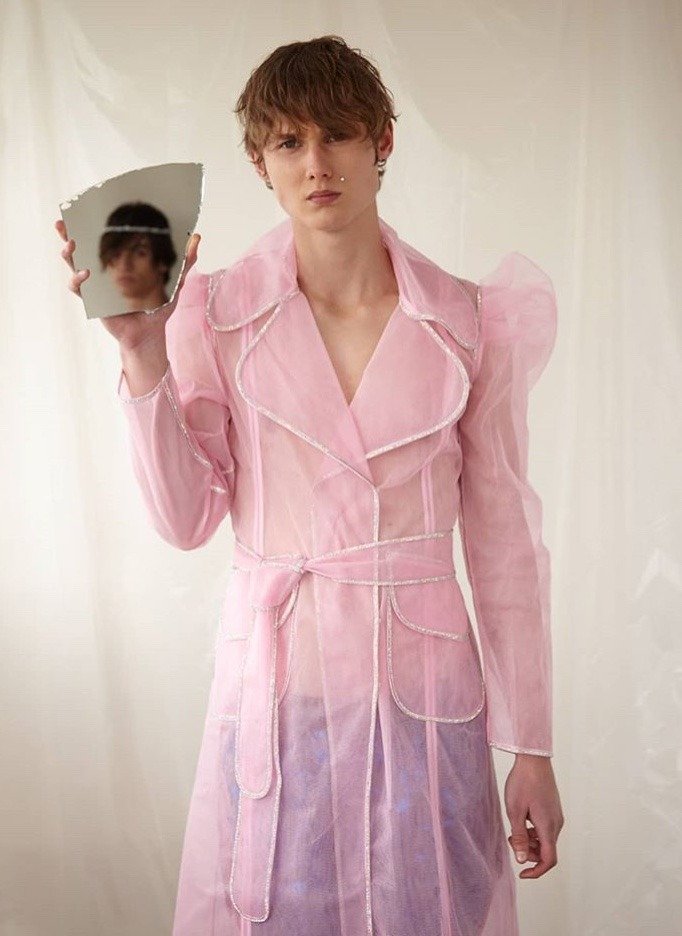 Does the brand work with fashion influencers and bloggers? What, in your opinion, are the pros and cons to this avenue of promoting your product?
I may be wrong, but I think influencers and bloggers are being negatively affected to a large extent by Instagram's ever changing algorithms.
Also, the truth is that there are too many of them now producing content that is almost the same, which is not something that I am looking to align myself or my brand with. The key is to keep going and keep working on your next collection, educate yourself constantly on the changing dynamics of the industry and leave the PR part to the experts.
What would you advice to aspiring designers who are looking to express their unique design style to their clients?
My advice to aspiring designers would be to always be original. Strive to find what inspires you and explore that. Trends are not something an aspiring designer should be interested it. Your original inspiration and your true self should be reflected through your design so always work hard and use your creative energy in the best way possible and you'll see the results soon.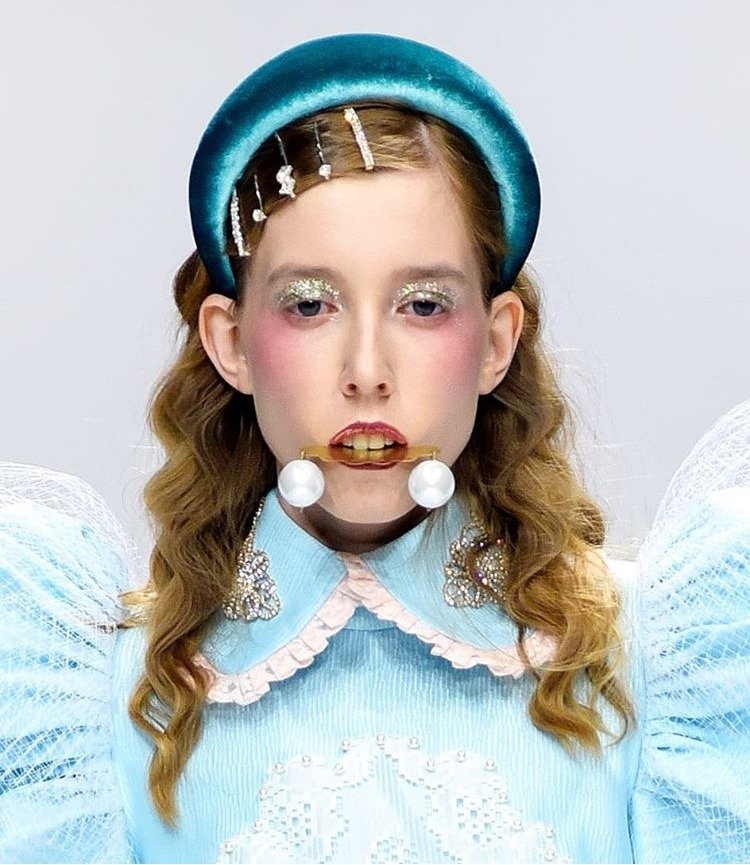 What are your thoughts on AISPI and how do you see it helping niche, upcoming brands such as yourself in making a positive impact on the international fashion community?
There is so much saturation within the industry, so many brands, designers, and avenues, that it is easy to get lost or overwhelmed by the pace of the industry. So a well-informed platform such as AISPI is important as it helps upcoming talent get the visibility they need.
All images are courtesy of Ana Ljubinkovic.
---
– Interviewed and Edited by Soha Joshi
Like what you just read? Follow our Instagram and blog for more features on local, upcoming talent like Ana regularly.