Anisa Sojka is the creative force behind her namesake accessory brand. She believes her diverse travel and cultural experiences have opened her mind up to a spectrum of tastes in fashion, beauty, travel and lifestyle.
She began making content in 2013, and her feed feature her dressing up, beauty tips and tricks, travel experiences, and a bewildering array of other thing–each as playful and informative as her. Today Anisa Sojka's jewellery is used to empower women all around the world.
AiSPi speaks to the designer to understand how she creates pretty jewellery for the modern woman.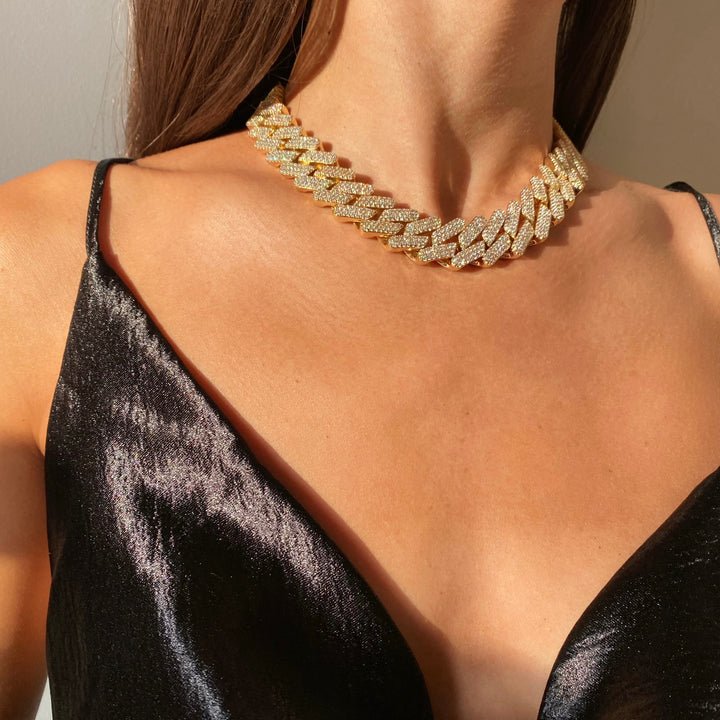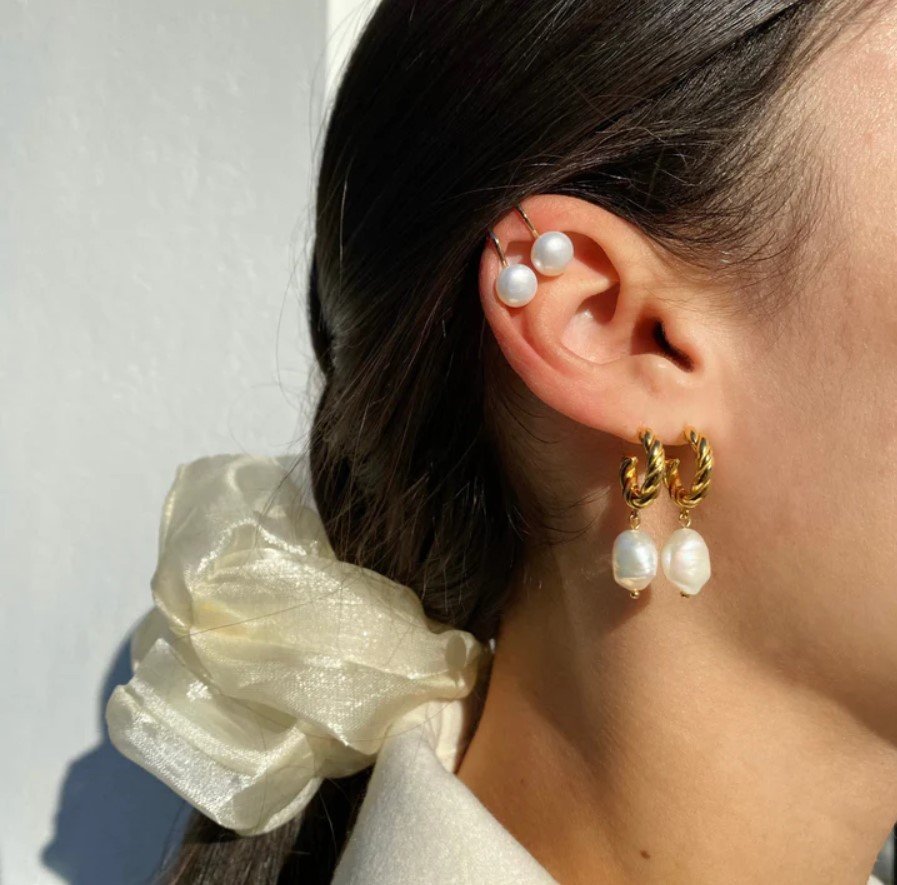 Tell us a little bit about yourself. How did you begin your journey into fashion?
"I'm half Moroccan and half Czech, and I was born and raised in The Gambia. I moved to Sweden at the age of 14 for high school and stayed to complete my Bachelor's degree in Business & Economics. Then, I moved to London in 2013 for my Master's in Strategic Fashion Marketing at London College of Fashion," says Anisa.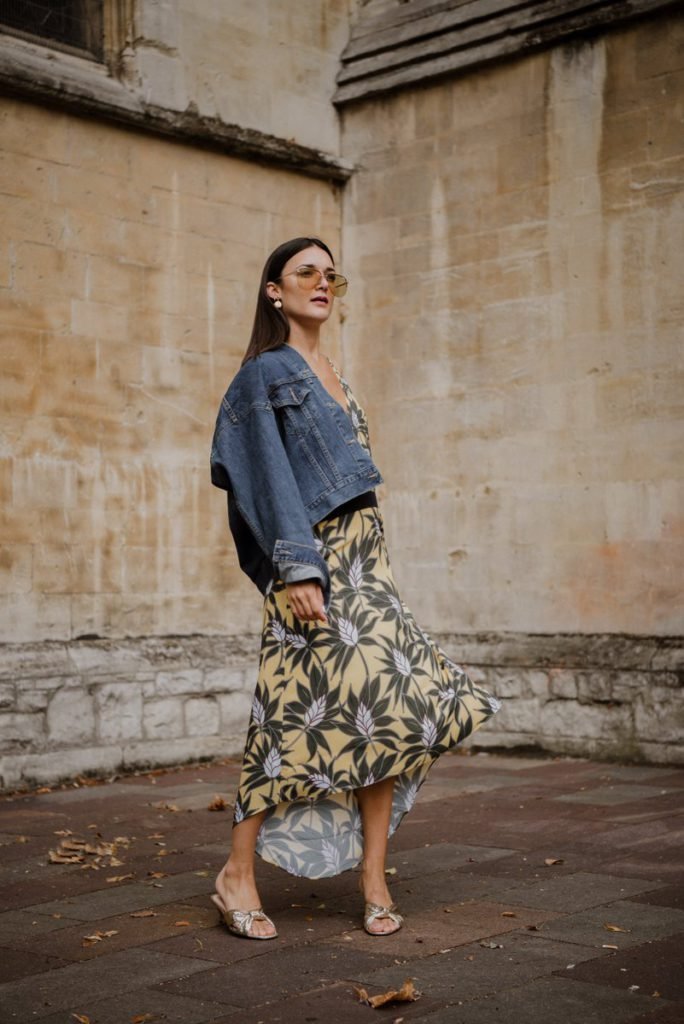 "This is when I started content creation on Instagram which mainly focused on fashion. After graduation, I had the amazing opportunity to work with Matthew Williamson in the digital department. 2 years of this experience gave me the confidence to work as a full-time content writer.
My artistic vision reveals itself in a raw yet beautifully created content, fusing past cutting-edge periods with a nostalgic connection to the presence."
What is the story behind the brand?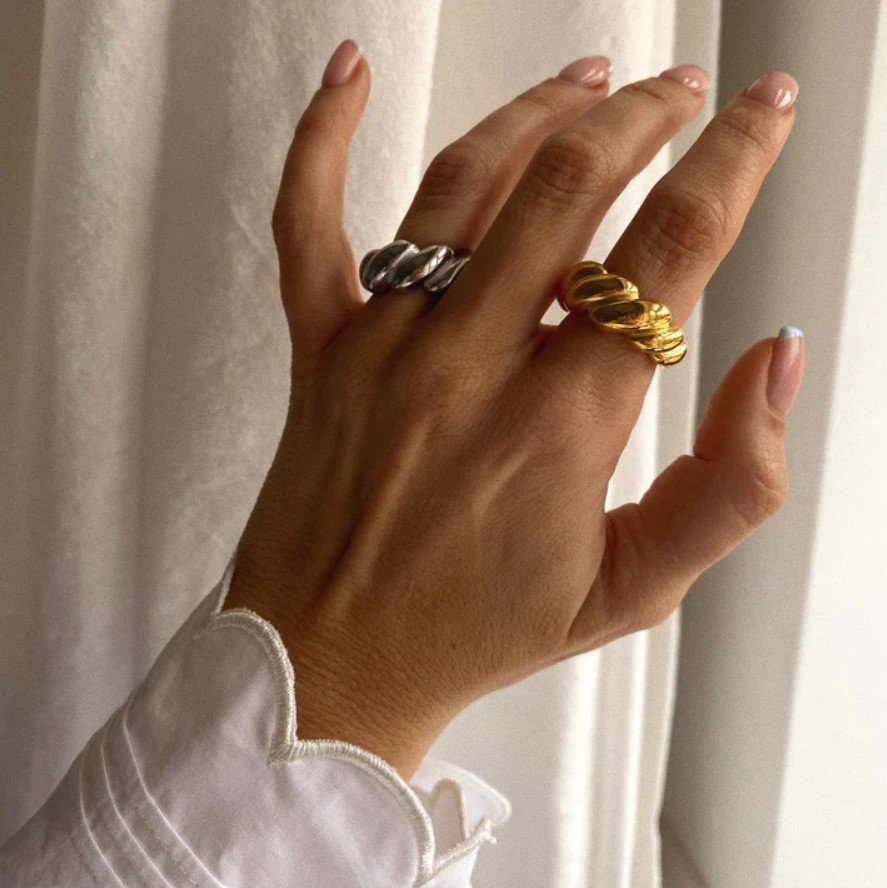 "I've always wanted to launch my own brand. My parents own a fashion retail company in The Gambia. I spent most summers and many weekends working, studying, and assisting them. I've always been curious about how a fashion firm was run and operated. It piqued my interest.
My mother's style is a significant influence on mine. She was always dressed to the nines! Today, I pay attention to details, jewellery and hair accessories which provide the finishing touch to any dress–a fact I learnt from her. I wanted to focus on jewellery because that's the last thing I put on when getting dressed before I style my hair."
Describe the Anisa Sojka aesthetic in three words.
"A statement, vintage-inspired, edgegent (elegant with a slight edge, ha!) piece."
How does Anisa Sojka jewellery get made, from initial sketch to final product?
"The process begins with an idea, which is then transformed into a sketch. It is then digitalised with the use of software and we work with suppliers to determine which materials and stones would work best with each design."
What role do materials play in your designs?
"Materials are a crucial consideration. My goal is always for my creations to be long-lasting and sturdy. The material you choose is determined by the design of the product; not all materials can be sculpted in the same way," says Anisa. 
"My ideal customer is one who appreciates a strong statement. An accessory junkie who believes that a spectacular piece of jewellery or an excessive hair accessory completes their attire."
What are some of your most treasured pieces from all the collections?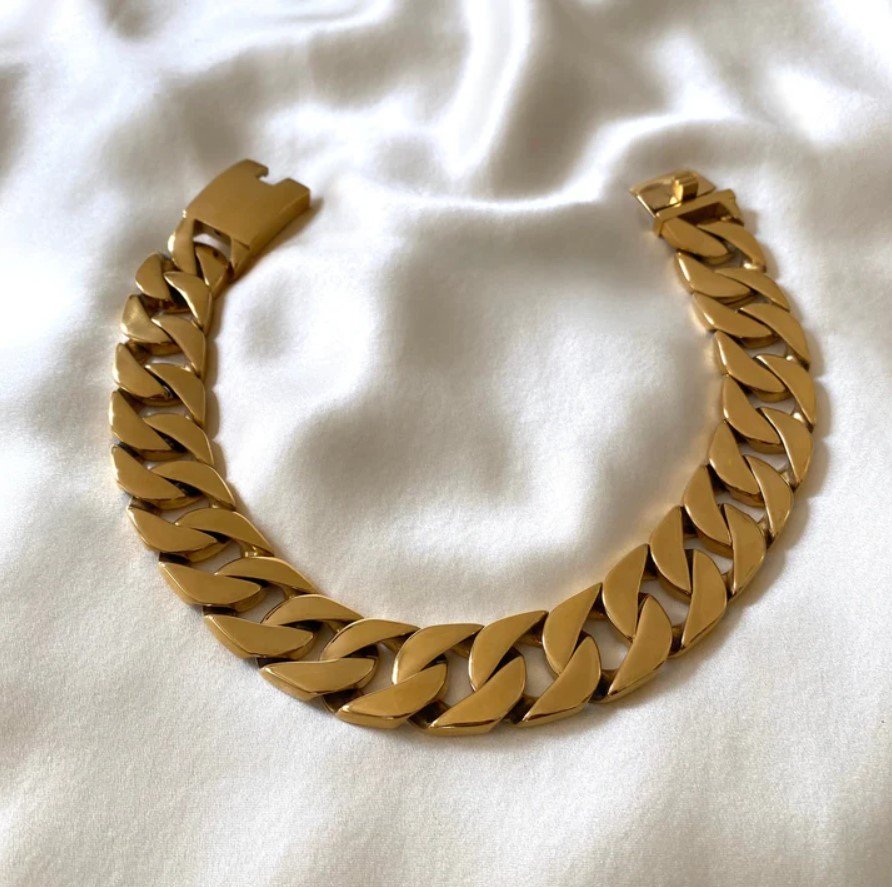 "I adore all of my pieces, but my very first hero necklace has to be one of my favourites because it was the first: Necklace with Gold Chunky Chain," exclaims Anisa. 
"This was the necklace that raised awareness for my brand."
Your tutorials relieve your love for accessories. What are your top 3 favourite hairstyles?
Your latest statement necklace is in collaboration with Juliet Angus. Tell us more about it.
"Juliet and I met a few years ago on an LTK (formerly rewardStyle) panel. Since then, I've been following her fashion journey and have quite enjoyed it. I sent her a couple of things to trial when I first began my brand, and I was blown away by how she blended each piece into her outfits. Her audience enjoyed my pieces as well, so it seemed like a natural connection to pursue."
"Juliet and I wanted to make the most daring stack possible, one that wasn't already on the market. A one-of-a-kind declaration. Our inspiration came from a Chanel campaign in the 1990s."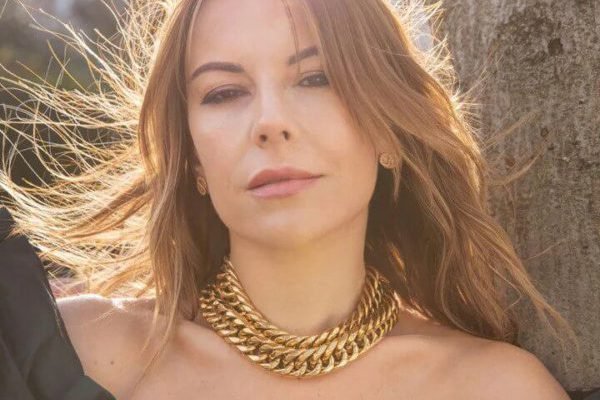 Was creating timeless hair accessories and classic gold jewellery always the plan or did you find your design language once you started?
"Surprisingly, the plan was always to make jewellery. I had a bob for many years and didn't pay any attention to my hair. But when my hair grew and my content began to centre on it, I was eager to explore that as well."
How do you advise people to add these pieces into their everyday wardrobe?
"Wear whatever makes you feel more confident. My designs were made to be worn from day to night. If you want to wear a statement necklace during the day, keep the rest of your outfit simple. More is more at night."
What pieces will you be showcasing at the AiSPi Trunk Show?
"To illustrate my products, I've created a selection of elegant to striking pieces. Although delicate necklaces and bracelets can make a statement, you must stack them!"
How do you feel about launching in India?
"I'm absolutely thrilled to be launching in India! It's the first time I've physically displayed my brand there. I have roughly 40k followers from India, so it's a market I'm highly interested in."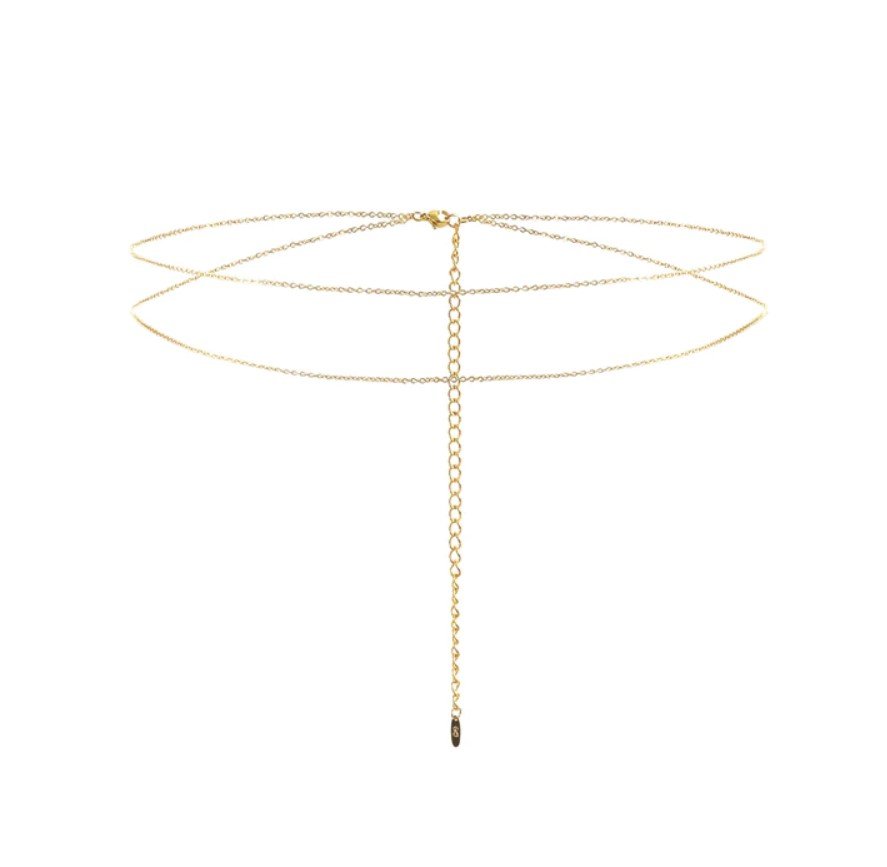 How can an AiSPi customer can make your products a part of their life?
"I feel the AiSPi customer, like my audience, enjoys standing out with unusual accessories. They are looking for things that will turn heads, and mine will offer just that!"
What do you think of the AiSPi concept?
"It's great, in my opinion! Bringing together new, emerging European brands and bringing them to a completely new market benefits both the brands and the customers."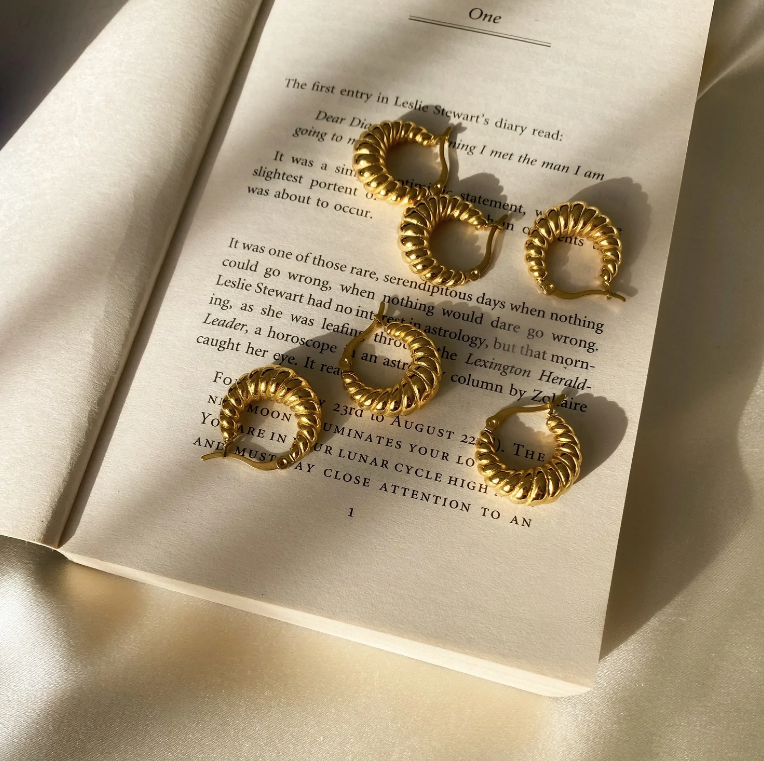 Written by Sneha Dhar
All images are courtesy of Anisa Sojka.
Do you like what you just read? Follow our Instagram and blog for regular updates on local, upcoming talent like Anisa.