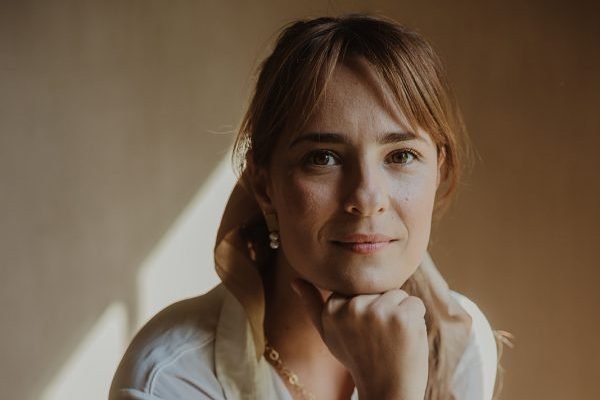 Anna Rosa Moschouti always had a passion for beauty. Inspired by her mother who always taught her to look for it – and if she couldn't, to create it – Anna set out to study architecture but found that it wasn't quite what she expected it to be. "I always felt disconnected with how architecture was practiced in real life," she explains. "Architecture by default is an industry with a very slow pace; it might take years to see your vision come to life. I, on the other hand, always like to work fast." Using instead the design sensibilities that she imbibed from her time spent studying architecture, Anna Rosa Moschouti launches AR.M – a minimal jewelry label for the modern woman. Below, she speaks to me about her creative process and her plans for the future.
Hi Anna, can you tell our readers a little bit about yourself?
I was born and raised in Greece by a Dutch power-mom and taught from an early age to seek beauty in my environment, and when I couldn't find it, to create it – a thought which influenced me greatly. I studied architecture and while I loved my studies, I always felt disconnected with how architecture was practiced in real life. That urged me to experiment with other aspects of design + creation and that's how my love for jewelry design emerged. At the moment I live in Antwerp, where I run my business from my small atelier + flagship store in Kloosterstraat, one of the cutest streets of the city.
Given that you have a background in architecture, what was your inspiration for your jewelry label?
AR.M was born from my desire to bring my ideas to life using my own hands + create my own small aesthetic world. Architecture is by default a slow industry; it might take years to see your design built and I love working fast instead. I am inherently inspired by architecture though. My jewelry always has some geometric and architectural elements incorporated in the design.
Can you share with us a little bit about the creative process? We would love to get a peek of how the pieces are made, from inspiration to final product!
The inspiration of each collection usually comes to me out of the blue — sometimes I see or hear something and all of sudden it becomes very clear to me what my new collection will be about. After I have a theme for my collection, I start gathering inspiration, I make mood boards and create prototypes. I always ask my best friends what they think of my new designs and very often I also include my online community in the process. For example, recently I was on the phone with a friend and I was explaining to her that I want to launch a new collection in solid gold. She went on and told me a story she had recently heard regarding the creation of gold and that it basically comes from outer space and that is the product of a star explosion. That was the moment that all became super clear in my head. I had my theme, I had my story and I was more than ready to start designing. My new collection will launch very soon, it will be called Celestial and the inspiration behind it is the actual creation of gold, hence the stars.
What are your thoughts on sustainability? How is it incorporated in the brand's ethos and by you personally?
It comes without saying that sustainability is a very hot topic nowadays. For me, sustainability doesn't only mean environmentally friendly, but also ethically made. It has to do with running a business with integrity, sourcing your materials from reliable suppliers, supporting the local and the weak economies, offering fair priced products, being transparent to your customers and team and a lot more. So for me it boils down to integrity. If you do things with integrity then everything falls into place. At AR.M we do many things to minimise out environmental footprint; from using recycled materials to working with local suppliers to reduce the CO2 emissions caused from our logistics. Most importantly, we focus on offering quality products that can last for years and educate our customers of how to prolong their lifespan by properly taking care of them.
How does Anna Rosa Moschouti stand out in such a crowded space? What makes the brand unique from it's peers?
Each person is unique, so as long as you built a business and lead authentically, without trying to fit into specific "boxes", the brand you will create will be unique as well. I am a highly non-competitive person so I wouldn't stand a minute out there if I didn't feel that what I offer comes from an authentic place. I don't believe I am better than my peers — I simply truly believe there is enough room for all of us in this world as long as we stay true to who we are.
How has the pandemic impacted business for you? What were some of your biggest learnings of this time?
2020 was a roller-coaster of a year that although very difficult it left me with a very sweet aftertaste. It was the year that gave me my lowest lows and highest highs, and that is a great lesson in itself. I learned that after a low moment there will always be a higher one and that if I keep going, keep putting in the work, it will pay off. My biggest learning was that I am my business. I started interacting with my customers on a more personal level on social media, put my self on the frontline and it made a huge difference.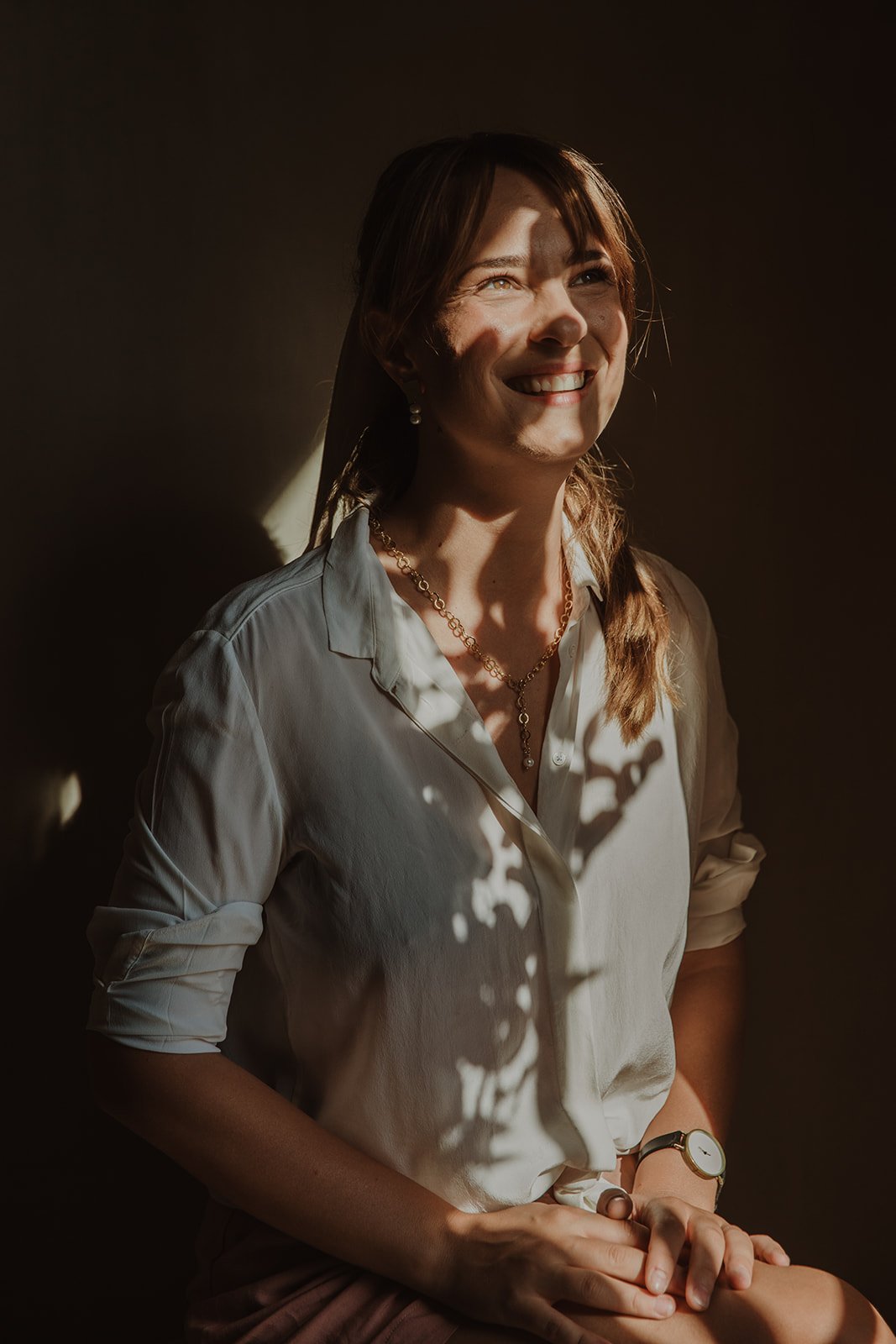 As a designer and brand owner, what do you think is the future of retail? How do you think platforms like AISPI fit into the new normal?
As much as I love having my own brick-and-mortar store – and while I do plan on keeping it – I do think that the future of retail will majorly shift online. I love how AISPI is giving us, designers + brand owners, the platform to communicate our story. I truly believe that the true value of a brand is not their products, but their stories and how they connect with their audience. And in that sense, AISPI is serving the ultimate role.
At AISPI we are big on making an impact on our global community; how would you like to make an impact, as a designer, business owner and as a human being?
As a designer I want to make my customers feel confident and beautiful when wearing my work. I want to help them commemorate their most important moments by offering them custom designs that they will wear for years and possibly pass on to the next generation. As a business owner I want to amplify the message that anyone can create the business of their dreams, regardless of whether they have taken the traditional road or not, as long as they love what they do and are willing to work hard for it. It is very inspiring to see all and more female business owners going after what they want and building empires. As a human being I want to inspire others to lead an aesthetic and authentic life. And have the time to share my love with my favourite people.
Lastly, we would love to know what we can expect from the brand this year! We are so excited to see everything!
In the near future you can expect the launch of my new capsule collection, Celestial, that will offer a few basic, quality pieces out of 14K gold — inspired by our universe and the stars — but of course always with my signature, architectural design style. For the rest of the year I still can't share much. I will definitely launch two collections – one in spring and one in fall – and I am working on several collaborations, but I'll leave you at that for now.
---
– Written by Soha Joshi