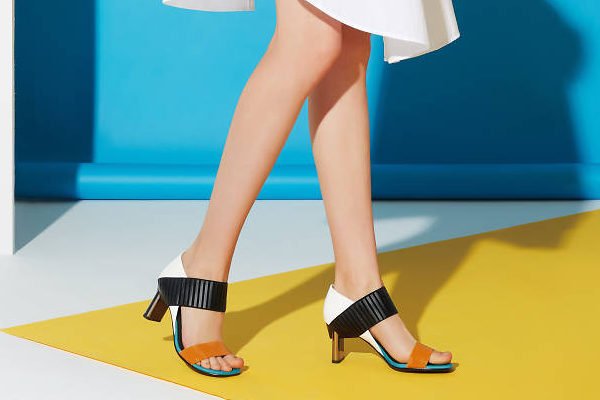 United Nudes has an extremely modern and sleek set of sneakers for women and men. High and angular platforms along with very unique heels make up there unique collection. The designs can be credited to the designer, Rem D. Koolhaus, who is a trained architect and nephew of Rem Koolhaus of OMA. This collection combines fashion with innovative geometry, metallic colored shiny stiletto boots, along with combat pocket snow boots.  
Sandals with a large and almost kitschy design are combined with angular heels. Every piece is an architectural masterpiece. Bouncy, post-modernist sandals with thick soles, and large exaggerated clasps are quite like Koolhaus' self-described style of "unprecedented height and form." These shoes are works of pure geometry and are aesthetically pleasing. Adding a statement to any outfit, these act as a refreshing addition to every woman's wardrobe.
Shoes in United Nude's collection defy gravity in their design. The innovative designs spark any creative's imagination without veering away from a classic look.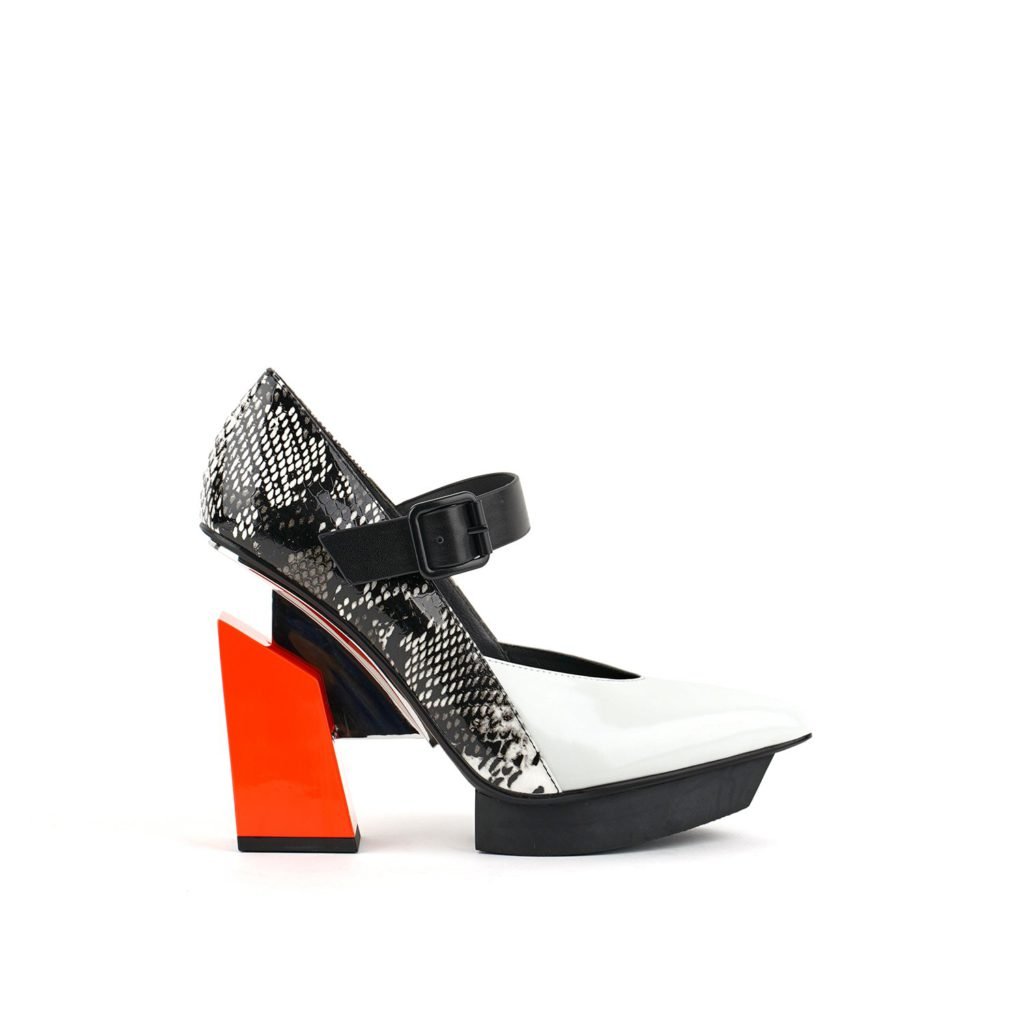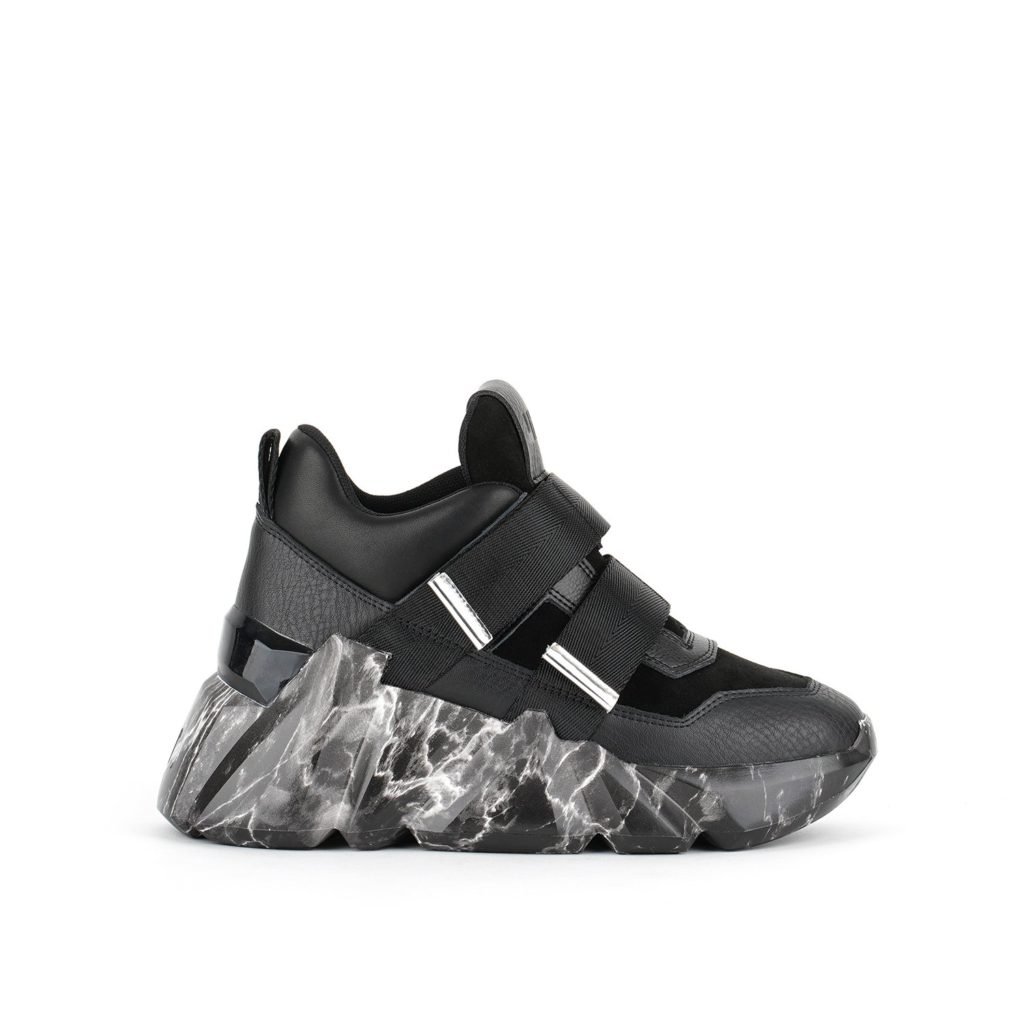 High platformed and angular 'moon sneakers' may just be one small step for mankind. But their proportions are larger scale than ever stepped foot in the fashion industry. 
Loafers take a futuristic twist with an elevated platform and an additional pop of red wedge. The monochrome grid show might point to classic fashion but the pop of red pushes the design to new heights.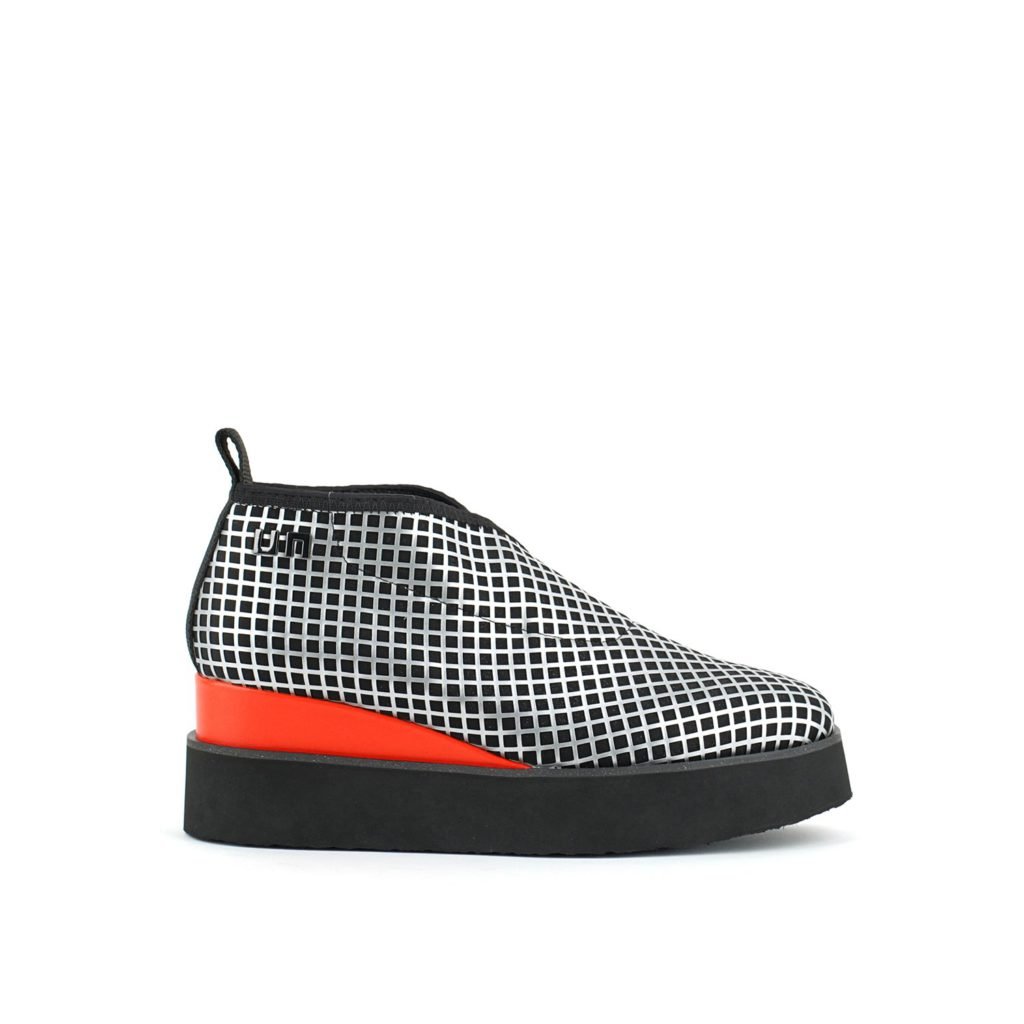 The creator of United Nudes is Rem D. Koolhaus; a designer with architectural training. "By taking an architectural approach to design, United Nude is renowned for its structural capabilities and boasts shoe designs of unprecedented height and form." Among their work of designing shoes, they have also designed cars, watches, and furniture.
However, their approach to shoes is through "simplicity through form, and pure geometry." United Nude is totally original in design. Their background in architecture makes their designs stand apart from any other brand. Their brand vision sums it up perfectly;  it "is guided in equal parts by its insistence on innovation and modernity, and its ability to achieve design classics that transcend time."