Alice + Olivia X The Beatles
16-Nov-2017
Love a colorful 60's retro look? If your answer is yes, then you definitely need to check out the amazing Alice + Olivia X Beatles limited-edition capsule collection.
Alice + Olivia X The Beatles was AISPI(ed) because it's a unique capsule collection which uses an element of fun to tell their story. Alice + Olivia also happen to be the first ever womenswear brand that has had the privilege to work with the iconic bad – The Beatles.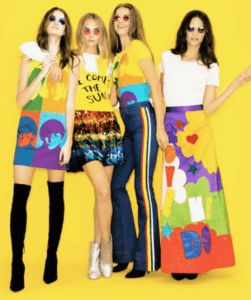 X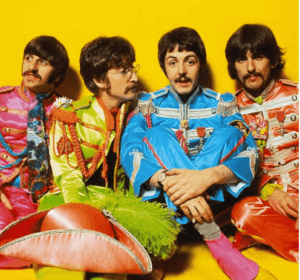 This collection is inspired by the lyrics, motifs, and messages presented in The Beatles music. This collection has translated this inspiration into a 15 range line of clothing and accessories. Along with this, the collaboration has incorporated some famous album covers such as:
Black Sequin Bomber Jacket                                                                                                              Hand-Rolled Skirt  
The Beatles Song- "Come Together"                                                                        The Beatles Song-"Love me Do"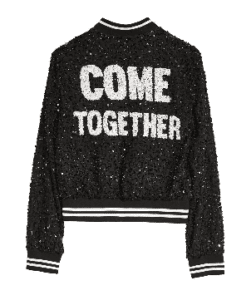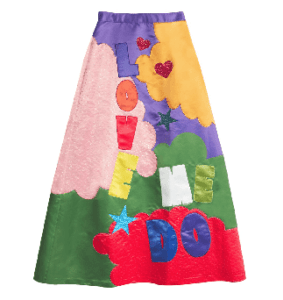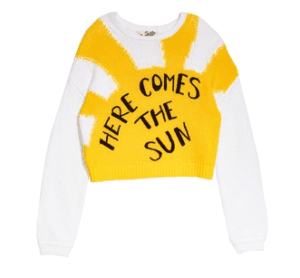 My favorite piece of the Alice + Olivia x The Beatles collection    has to be the "Here Comes The Sun" sweater. I love how they have contrasted the bright yellow against the white, it definitely makes an eye catching piece. Additionally, by adding one of the bands most  famous lyrics they have elevated the fun factor of this sweater which, makes it a definite winner in my books. Another great thing about this sweater is that can be worn casually with jeans, while also being dressed up with black leather pants and heels for a more formal look.
Prices in this collection vary between $195 and $1295. By no means is this collection cheap but, taking into consideration that all these pieces are limited-edition and consist of an inspiring and iconic messages, the tag in my opinion is worth it
"It is truly a moment in time when the world needs to 'come together'."
This super fun collection launched on November, 7th 2017 and is available at Saks Fifth Avenue and Alice+Olivia retail stores, along with the latter's website: aliceandolivia.com.
Here are some other pieces from the collection:
Alice + Olivia X The Beatles shirt : $395, aliceandolivia.com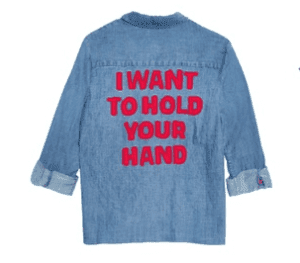 Mani Short-Sleeve Graphic T-Shirt Dress : $695, saksfifthavenue.com
Alice + Olivia x The Beatles clutch, $495, aliceandolivia.com
There's more where this came from! Follow our instagram account here to discover unique finds and designer collaborations! 
---
  By,  Alexia De Brabandere