JW Anderson X Converse
05-Apr-2018
Who doesn't like a dose of retail therapy every now and then? Surely, the answer to that has to be no one.
Shopping can be one of the most therapeutic experiences, whilst, also being one of the most dreadful ones at the same time. There are so many options out there. Yet, my outlet has always been boutique shopping. Boutique shopping undoubtedly offers something unique which I don't  seem to find in mainstream shopping, I'll insert the quote:
["why fit in when you were born to stand out"- Dr. Suess]
And it's truly on this quote that Aispi has built its foundation on.
However, there are times when you can find this exclusivity in mainstream shopping as well. These opportunities come in the form of exclusive brand and designer collaborations.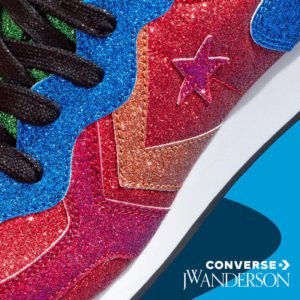 I've chosen to cover J&W Anderson x Converse in this post because its probably one of the best collaborations this year which, truly blurs the line between high fashion and street style,  at an affordable price point.
When we think of J&W Anderson and Converse I can confidently say that we all agree that they are mainstream brands. Yet, as a collaboration they offer something completely unique. In a limited time collaboration these brands have launched 3 lines (Glitter_Gutter, Simply_Complex, and New_Classics) with 4 different takes on the Chuck Taylor All Star shoe, with two featuring an all-over print of the J&W Anderson logo, some Suede, Denim, and Mesh styles, along with others dazzled in blue, red, and green glitter.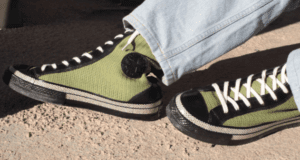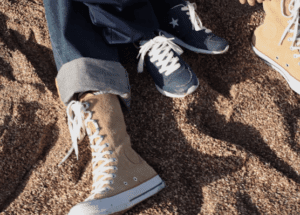 It's the 'exclusivity' factor of these shoes that both brands bring in this special collaboration that make them so unique. Thus, mainstream is not always so common, like widely presumed.
Another great thing about brand collaborations is that they can offer exclusivity at an affordable price point. Think about it! Yes, most people can afford Converse, but, can everybody afford J&W Anderson? probably not.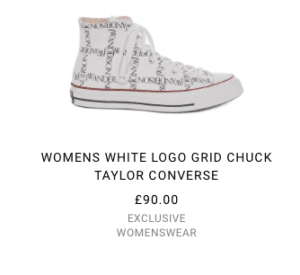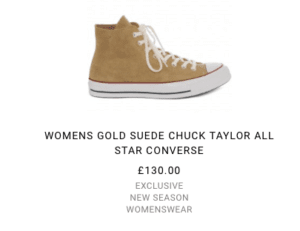 Click Below To:
Purchase: J&W Anderson   Purchase: Converse
The average price point for JWA X Converse ranges from £90 to £150.
This limited time collaboration has been a 3 part effort where the Glitter_Gutter collection was launched December 14 2017, Simply_Complex March 2, 2018, and the New_Classics since April 4, 2018 on J&W Anderson and Converse websites, along with select retailers globally. 
So just remember, the next time you go out to find unique and exclusive finds don't limit yourself to boutiques. Venture out, explore, and look for those limited and exclusive brand collaborations as well, or just follow our Instagram page here and we'll find them for you! 
–
By, Amrit Kang