Maramz – beautiful jewelry inspired from European architecture!
11-Sep-2019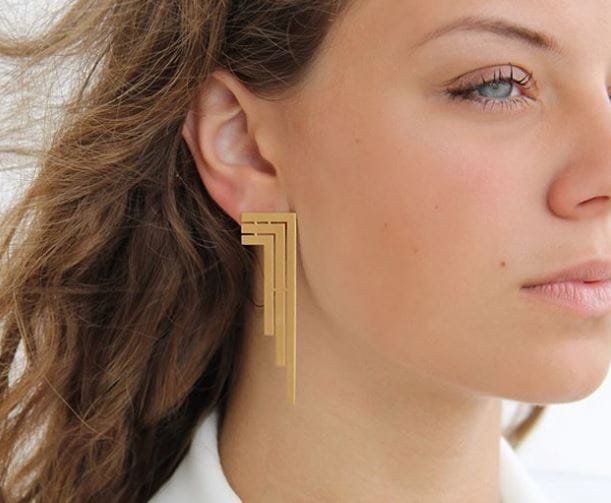 In a world of fine jewelry, Maramz manages to stand out with it's line of sleek and minimalistic jewelry pieces – inspired by the architectural elements of modern day Europe. Rendered in stainless steel and plated with 18k gold for a finish that is class apart, it is clear that Maramz Jewelry is here to stay. AISPI discovers more about this brand and the designer behind these one-of-a-kind pieces . . .
AISPI (A) : Hi Maramz! We're so excited to be interviewing you today. Let's start off by hearing a little bit about the brand and your use of stainless steel in your pieces.
Maramz (M) : Thank you. Stainless steel for us is a material that is extremely tough and imbibes strength and durability all the way. In a world of some superbly talented artists and designers, we use stainless steel for its unique qualities, which we can visually adapt to our niche artistic sensibilities.
A : Can you take us behind the scenes on the design process of a piece from beginning to end?
M : First of all, we set up a mood board of our original inspiration and ideas. From there, several freehand sketches are generated, but not all of them are taken forward. Once we finalize the design, a technical sketch of the design is made and modelled on a computer creating a 3D prototype of the final piece.
From there onwards, we will print the mold in wax to make the first sample. Once we have the sample in hand and can verify that everything is up to the mark, we go ahead with production. Finally, once the production is finished, we proceed to do a final quality check of the pieces so that everything is ready to be sent to the store for sale.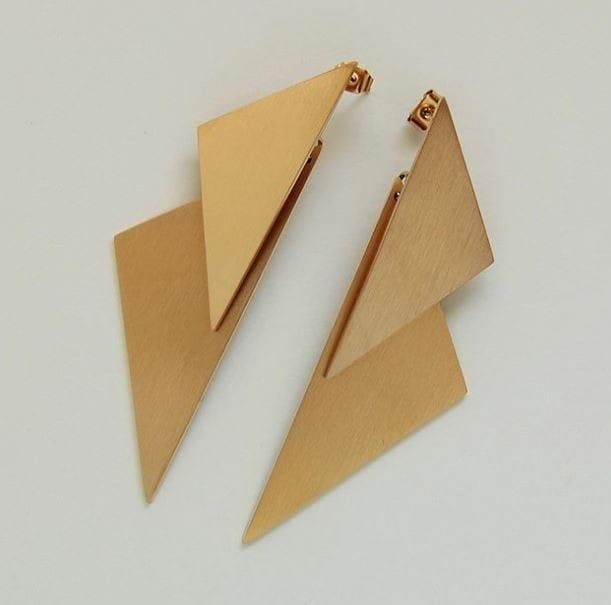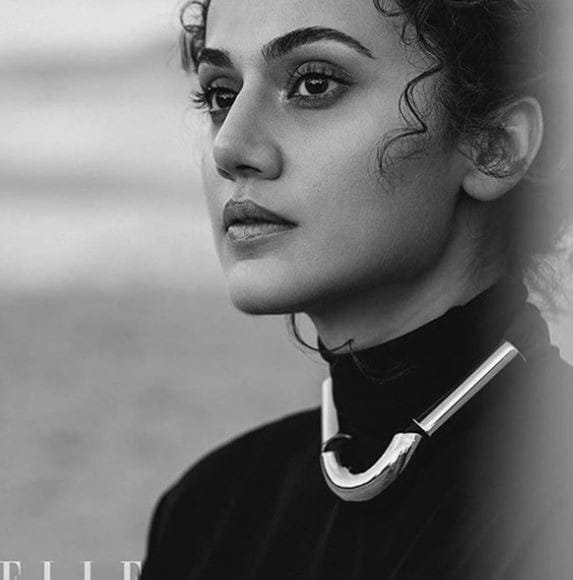 A : How do you think Maramz as a brand is able to distinguish itself from the other jewelry brands in the market?
M : Our purpose with each piece is to deliver stories that bring value to the lives of our customers and bring us closer to the world of art, culture, architecture, nature and literature -which are a few cornerstones upon which we draw our inspirations.
A : Who do you think is the ideal Maramz woman?
M : The Maramz woman is one who uses our jewels as a way of expressing her taste for modern and contemporary art and an appreciation for minimalistic style thus highlighting her unique character and natural beauty. The Maramz woman defines herself as modern, elegant and feminine.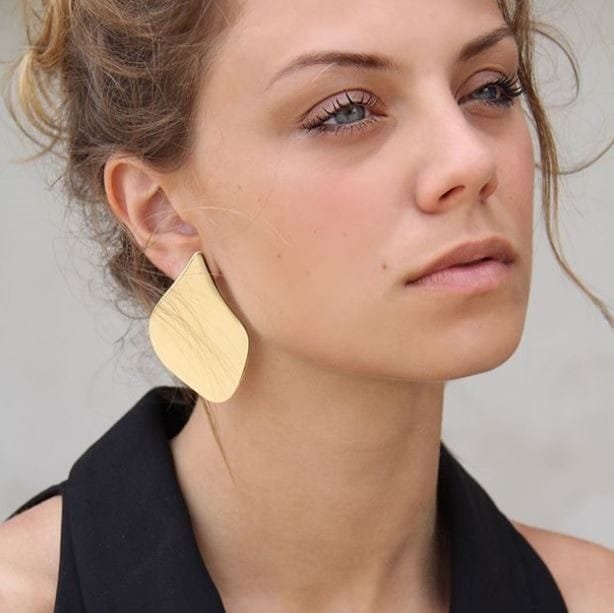 A : What do you think are the key trends that drive the jewelry market today and how does Maramz Jewelry fit into them?
M : Maramz tends to design jewelry that contains a lot of history and generates value. In my view, a Maramz piece is like a piece of sculpture that has been reimagined into a piece of jewelry and very often, has little to do with what the current trends are in the industry.
A : How do you work to ensure that customers can touch and feel your product before buying it? Do you host pop-up exhibits or sell online exclusively? If so, what are the pros and cons of an online business?
M : At Maramz we try to distribute through physical points of sale which generally means that we exhibit majorly at showrooms and at pop ups both nationally and internationally so that customers can touch and see our jewels before purchasing. However, the nature of the industry today is such that having an online presence is extremely important, so customers can also view our pieces in our online store where we also offer exchange and return services.
The online business for me has more pros than cons, starting with the convenience of having your jewelry shipped to you to your doorstep. Since we also offer returns and exchanges online, it makes the entire process extremely convenient for the customer with the added advantage of having your product reach you within a day even if you live in Spain or the UK.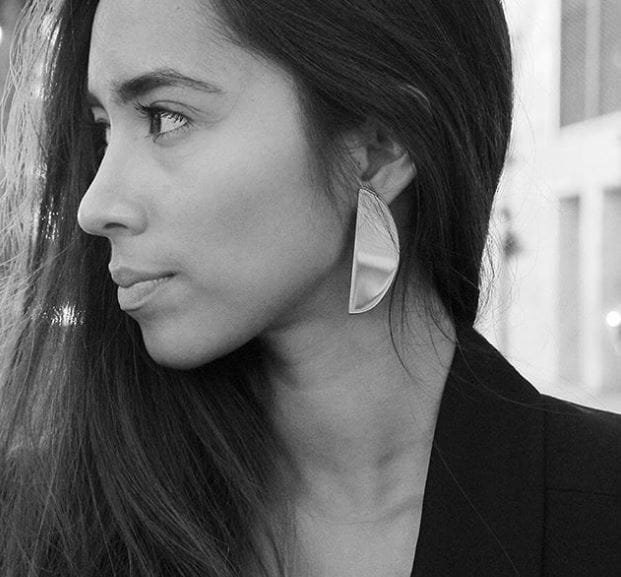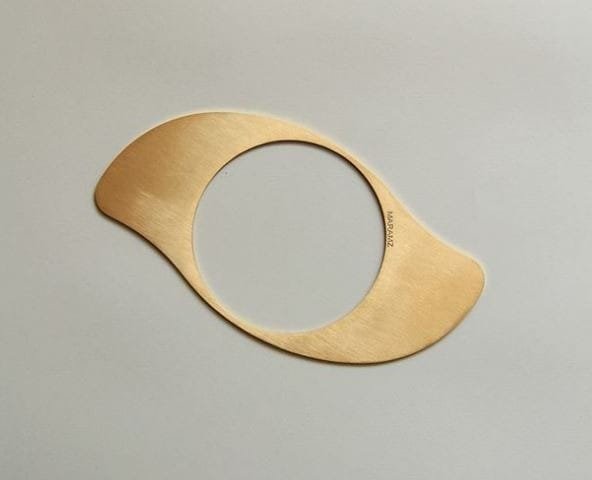 A : How does Maramz work to create sustainability and fair trade in the jewelry industry?
M : At Maramz, we are working as hard as possible to incorporate the values of sustainability and fair trade within the brand DNA, starting with the raw material that we use – 316L stainless steel. Since it is considered as the most efficient, safe and ecological metal, it is the "green material" par excellence – recyclable to infinity. As far as our production process, office space and packaging is concerned, we still have to improve on some points that in the near future we are working to apply. However, what is important is to be aware of it and constantly work in that direction.
A : Finally, we would love to hear your opinion about AISPI and how you see it positively impacting local European talent, like you, leaving a mark on the international fashion community.
M : For me, AISPI is an opportunity, a platform by which we, as a brand, can reach more people. It is a guide to find designers like me who are aware about my brand and at the same time share and practice the same values as Maramz does.
Like what you just read? The European fashion community is a vibrant hub of some of the most incredible talent in the world and AISPI works hard at bringing you the latest features on brands and creatives we promise you'll love! Stay updated via our Instagram and blog for more.
-Interviewed and edited by Soha Joshi