Rag & Bone X Star Wars
10-Dec-2017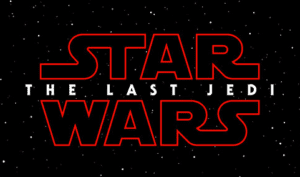 If you are a Star Wars fan this new collaboration is definitely going to make you very happy. If you aren't a Star Wars fan, I promise you this amazing collection is still going to be worth a look.
This November, Rag & Bone launched their Star Wars themed limited-edition capsule collection. This line is part of their partnership with Disney and its release of the latest Star Wars movie: The Last Jedi.
Marcus Wainwright, Rag & Bone CEO, Founder and Creative Director discusses the capsule collection:
Why did we AISPI this collection
This awesome collaboration was AISPI(ed) because it is truly one of a kind. This collection stands out because it has a modern look to it while still managing to retain original details from the film. To give you an idea – they have used the color "Vader" and "Skywalker" for the accessories which refer to black and silver. There is a good balance between Rag & Bone's original style and their interpretation of Star Wars in this collection.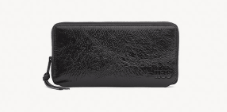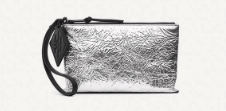 It was rather difficult to choose my favorite piece given that this unique collection offered so many distinct elements. However, the one piece that set my fashion radar off was the, Ellis Force Boot in Empire. These boots are simple yet have a modern edge to them. They have a nice tight fit with edgy details like red stripes and sleek embroidered stitches along the sides. Along with this, the shoes have a stable heel which come at a comfortable height for both day and night.
For me, the most important factors to consider when purchasing shoes are, first they should be unique, second fashionable, and third comfortable. Years of experience has taught me that when I don't find these things in my shoes, they typically end up in the abyss at the back of my closet – a complete waste of money and space.
These badass shoes are can be easily combined with multiple outfits! You could combine them with a classic woolen black dress, or a red jumper with a plain crop top and black body hugging pants.
Because this is a limited-edition collection, the prices range from $95 to $1295. This of course is a little pricey, however, considering the exclusivity of this collection I would say it's not all that bank breaking.
A range of limited-edition t-shirts will also be released from December 1st to December 4th 2017.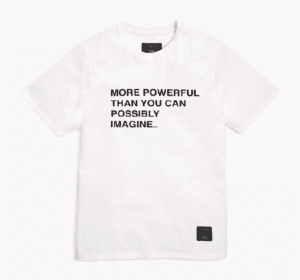 Here are some other unique items of the collection that stand out. You can find them all at Rag & Bone X Star Wars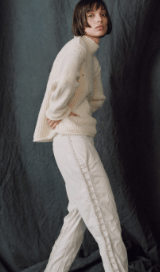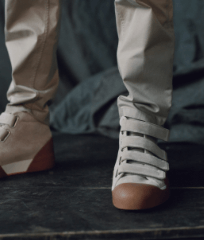 ---
For more exclusive designer collaboration and unique finds, visit our blog here
–
By, Alexia De Brabandere