Victoria Secret and Balmain Team up for a New Collection
01-Dec-2017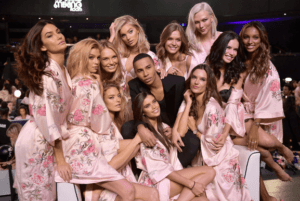 A few months before the show, Victoria's Secret announced their partnership with one of the most talented designers in history, Olivier Rousteing. He is the creative director of Balmain, and is known for his successful collaborations with popular brands such as, H&M, L'Oreal, Beats by Dr.Dre, and etc. In this collaboration Victoria's Secret and Balmain have designed punk themed outfits for the annual Victoria Secret show and a limited in-store capsule collection which will be available from December 6.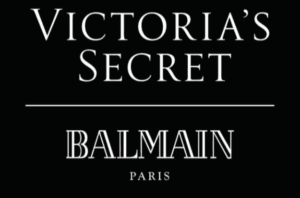 This the first time Victoria's Secret has worked on an in-store collection with a fashion label, which makes this collaboration extra special! The fashion show will take place in Shanghai, at the Mercedes-Benz Arena and will be aired on the 28th of November 2017.
The Brand: Victoria's Secret is a American lingerie and sleepwear brand that was founded by, Roy Raymond and his wife, Gay, in 1977. Over the years, they became the largest American retailer for women's lingerie with stores expanding across the global market, making it known internationally. They are famous for their annual Victoria's Secret Fashion Show, their trademark "angel" wings have become the main focal point of these shows. They are known as the coming of passage into the world of being a supermodel for many girls. There are many famous models that walked the show such as, Miranda Kerr, Candice Swanepoel, Adriana Lima, Stella Maxwell, Gigi Hadid, Kendall Jenner, Cara Delevingne, and Bella Hadid. Through the years, this label has changed the way people shop for lingerie. They have shifted the focus of shopping  for intimates from taboo to normal and luxurious. They wanted to focus on the sex appeal of lingerie to give women confidence while not only shopping for them but wearing them as well.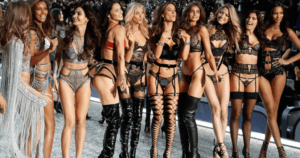 The Victoria's Secret  show not only has "the" best and most beautiful models walking down the runway but also has some of the music industries best artists performing on stage during the show.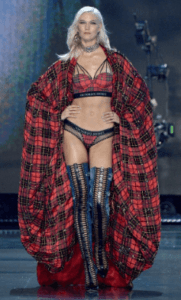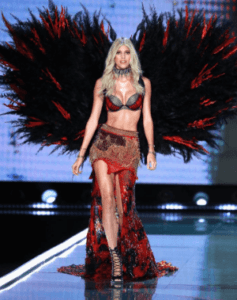 THE COLLABORATION
Balmain, founded in 1945, is Victoria Secret's complement in the haute couture world – sex appeal, confidence, unmatchable workmanship and designs to die for. The French designer is consistently inspired by the strength of women, and aims to empower them with his bold designs. "A woman who is going to wear Balmain is a warrior," he told British Vogue.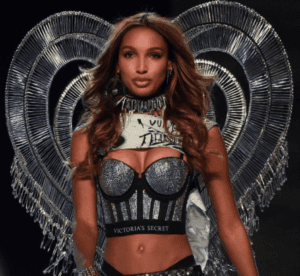 This collaboration got AISPI(ED) because Balmain has been our number one aspiration and style inspiration – our founder literally has a whole pinterest board dedicated just to the brand. Secondly, Victoria's Secret is a pioneer in shifting the paradigm of women's lingerie and making it a fashion statement. 
During an interview with Vogue, Olivier Rousteing revealed some inside details about their collaboration. He told Vogue that they decided the collection's theme would be punk which, was an unknown territory for him. To help him with his search for inspiration he stated, "There are so many reference points for punk, from books to editorials in Vogue. I regrouped a lot of ideas I had in my mind for Balmain, as I channel a lot of rock 'n' roll in the collections." He also revealed that his favorite piece of the collection is the Michael Jackson inspired jacket.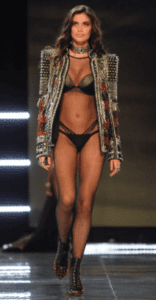 Keep an eye out for more Designer Collaborations and unique finds on our news section here
–
Alexia De Brabandere