AISPI is your one stop to boutiques stores, upcoming designers and everything unique about fashion. Our Instagram (Follow here) releases a new designer or boutique each day and we strongly believe in using fashion to tell a story about yourself. We recently spoke to Katie Fair, a fashion pioneer, to explain more how she expresses herself with what she wears. Read on and get inspired!
Originating from Slovakia, Katie shares her passion for fashion. She's a fashion and travel addict at heart and on top of that, she designs clothing and launched her own brand!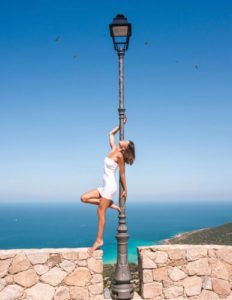 Where are you from?
Originally I come from Slovakia, which is actually a small country with kind of a monoculture society. This made me even more curious to explore new cultures and travel to different countries. I started traveling when I was about 18 years old. 5 years ago I moved to Germany where I currently live.
What are your thoughts on boutique stores?
Before I leave for a trip, I usually take a quick look online at boutique stores that would match my style. I like to explore by foot when I travel, in this way I discover a lot of particular boutiques as well. Very often, I find the most beautiful boutiques and places by accident.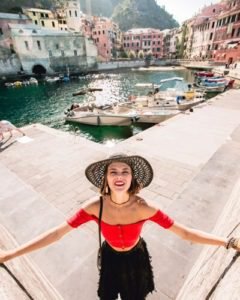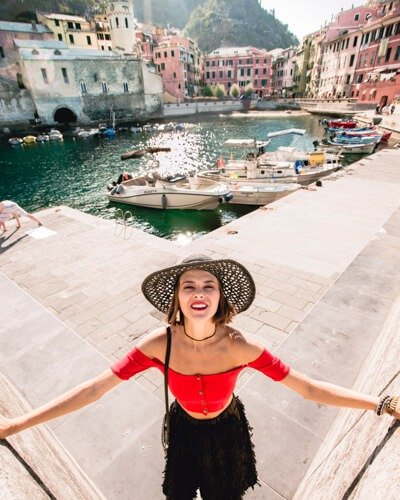 What are your top 3 boutiques/ emerging designers?
There are three boutiques in particular that are still stuck in my mind. First of all there is Janset Bilgin, a jewelry brand in the heart of in Istanbul. Thereafter, there is Boutique Belgique, a cozy concept store in Cologne, founded by fashion influencer Lena Terlutter. Lastly, I always go to Bohempia whenever I am in Prague. Bohempia is a boutique store that mainly sells streetwear for both men and women.
I admit that I prefer shopping in local boutiques and pop-up stores instead of large retail chains.
What is the impact that you hope to leave behind?
My vision is very simple, I want people to live a happy life. Happiness for me is having the possibility and inspiration to create and do what you love to do.
I started blogging because I decided to share that creativity and inspiration with the rest of the world. Blogging encouraged me to push my creative limits even further than I had ever expected. I consider this as a win win situation; I create an impact on my followers and my followers inspire me in their own way.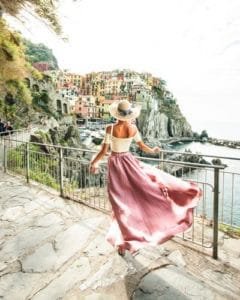 What are some of your favorite cities to visit in Europe
My number one city is Istanbul. Istanbul is so beautiful, so colorful, Oriental but European at the same time. This mixture is what makes Istanbul unique and not only in terms of food and architecture, but in terms of fashion as well. What I love most is the diversity in styles.