Blogging today, a profession in its own right…
08-May-2019
AISPI is your one stop to boutiques stores, upcoming designers and everything unique about fashion. Our Instagram (Follow here) releases a new designer or boutique each day and we strongly believe in using fashion to tell a story about yourself. We recently spoke to Ratnika Vyas, a fashion pioneer, to explain more she expresses herself with what she wears. Read on and get inspired!
Blogging nowadays isn't the same as a couple of years ago. Social media is evolving so fast that it's hard for both casual users as well as businesses to keep up. A question we should ask ourselves: Is what we see reality? In this article Ratnika, a trendy influencer from India tells us more about her involvement and opinion in this digital era.
When was the last time you traveled and where to?
I last traveled to Thailand where I did a tour through Bangkok, Hua Hin and Krabi. I visited some boutique stores. I really enjoy shopping locally, because it gives you an insight into the honest fashion world.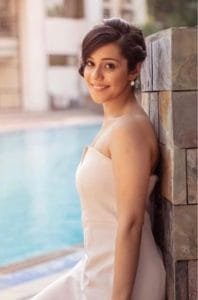 What is your favorite boutique/ designer?
I would say my favorite emerging designers are Dewar, Rimzimdadu official and Nappa Dori. Their brands are original, they communicate in an honest way what they believe in and invent an array of products that are sustainably luxurious.
How much time do you spend on shopping while traveling?
I spend at least one day or two shopping whenever I travel. I always do an extremely thorough research before I make my #worktravel week. Recently, I went to Kyrgystan and found out about their special shopping lanes where they had some of the most beautiful handmade jackets in the world. I couldn't help buying some stuff there.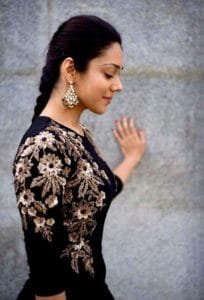 Why and how did you become a fashion influencer?
I am an anchor and actor by profession. One of the most important aspects of my work is to be seen in beautiful clothes, so I started styling myself and established relationships with luxury labels, not only in India but all across the world. People started loving what I did and that is a significant part of my job that I really love. Now the visual treats to all are my delight.
How do you stand out from the crowd of influencers?
I partner with brands that resonate my personality. I am not active on social media just to see what others do. The niche that sets me apart is bringing in a lot of vintage and being able to partner with sustainable luxury brands at it best.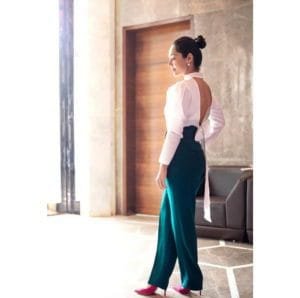 What do you think is the right balance in terms of planned and spontaneous content creation?
Yes, it should be balanced. Nobody likes to see unnecessary jargon. It should always be quality over quantity. Bombarding too many stories can also bug people and they would eventually unfollow your account. Maintaining less and more impactful content is in my opinion always wiser.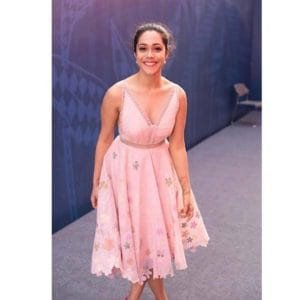 What's your opinion on being present on every possible social media tool?
I think not. I enjoy Instagram visuals and YouTube because my job is the business of being seen and  heard. Instagram allows us to play with visuals and YouTube is video content to show elaborate content. I don't feel the need to be on all social mediums. It should be a personal extension of yourself and what comes naturally to me is posting on Instagram. On the other hand, one should learn to focus and better their craft rather than make social media their life. This could be very subjective as well.
Do you think the influencer industry is too dependent on Instagram?
Not entirely but marketing boundaries should be pushed. On top of that, people should learn how to find a touchpoint to win consumers and create needs. However, Instagram is an excellent marketing tool for sure!
How do you feel about the authenticity of the industry today?
Yes, that's really a big trouble for brands and bloggers who have bot followers. They should learn social media marketing or have someone who works with them so that they do not do send engage in any form of social media business which doesn't bring them any value .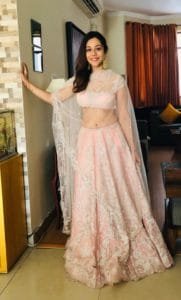 Tell us about a time that you failed and how you dealt with that?
I have had a lot of rejects and failures. I think those become your stepping stones for victory. I once failed miserably at a maths paper in school and my teacher gave a look I'd never forget. I decided I'll find my niche and rock my 20's ever since and it all manifested better than I could ever imagine. I took to Nichirens Buddhism which really changed my life for the best and it gave me great opportunity to encourage people with real life experiences.
What would you recommend young readers on how to make their own memories?
Well, put that tab away, put that phone down and live a little. It's necessary to pick up a good book once a month and read. It's very important to travel, to meet people and not make social media your life.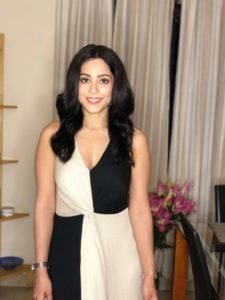 What are your thoughts about AISPI?
Well it's amazing how your confluence of fashion pioneers have come alive on your amazing platform. It's going to be such a handbook for modern young women today.
---
– Interviewed and edited by Emma Van Severen
AISPI brings you undiscovered fashion finds and boutique stores from all over Europe. Follow us on Instagram and check our blog for a new fashion find each day!
Stop talking, start exploring!