Rent In, Retail Out – how rental stores are impacting traditional retail
29-Nov-2019
A friend called me the other day, perturbed over what she could wear for an upcoming wedding. The gamut of options available to her, both within her wardrobe or at the stores she regularly shopped her, didn't seem to really excite her. After going over this for a while, we chanced upon a rental boutique online and it was as though a light bulb went off in her head – her outfit for the wedding would be rented, and yes, she was excited about it.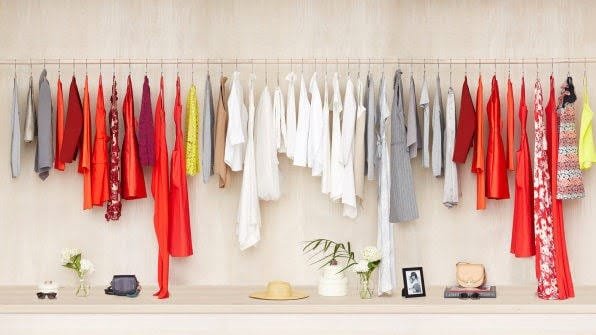 A quick peep through the mindset of consumers worldwide mimics much of my friend's experience – a once-in-a-lifetime event that you want to look good at but don't necessarily want to shell out the big bucks to do so, considering that in all likelihood, you'll only end up wearing the piece once in your life. Enter a rental store – and it is as if all your sartorial dreams have been happily answered.
The pros of renting fashion far outweigh it's cons, starting off primarily with the environmental impact that reusing pieces has. You get to save money and look good doing it. Consider, also, a large percent of the population who does not necessarily have the space in their homes that they would require to buy every piece they fancy. Millennials, especially, are the ones to invest in an idea like this more rapidly than others. While the older generation may turn up their noses at the thought of wearing clothing already used by others, it is Generation Z who is, in fact, warming up to the idea and actively investing both – their money and interest – in it.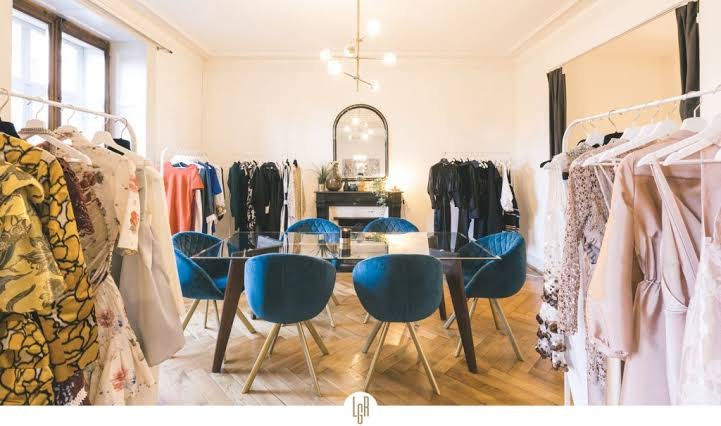 Rental fashion also allows customers to experiment with their looks – without the added burden of a hefty price tag. You get to wear clothes that make you feel like a million bucks, but there is no pressure on you to commit to it. Rental fashion stores include easy pick up and drop off in their scope of services – ensuring that renting clothes is as easy is 1,2,3.
How then does all of this impact retail? With the recent sale of the legendary departmental store Barneys New York, it is clear that the retail game is changing, and rapidly so. Brands and stores alike cannot be content with just the legacy, they have to be extremely agile at keeping up with the changing mindset of the consumer. Retail, in itself, is now a heady concoction of traditional stores mixed with e-commerce. A steady stream of 'drops' mixed with the ocassional pop-up shop is what is keeping the market buzzing.
Amidst all this, the concept of a rental store is a disruptor in itself, one of the many ideas that is challenging retail stores to step up their game. While rental fashion cannot conpletely outweigh retail (after all, every one wants the feeling of owning the perfect pair of jeans or a classic leather jacket that will transcend trends and seasons), it is clear that it is one of the many concepts that is both challenging and empowering traditional retail to up their game.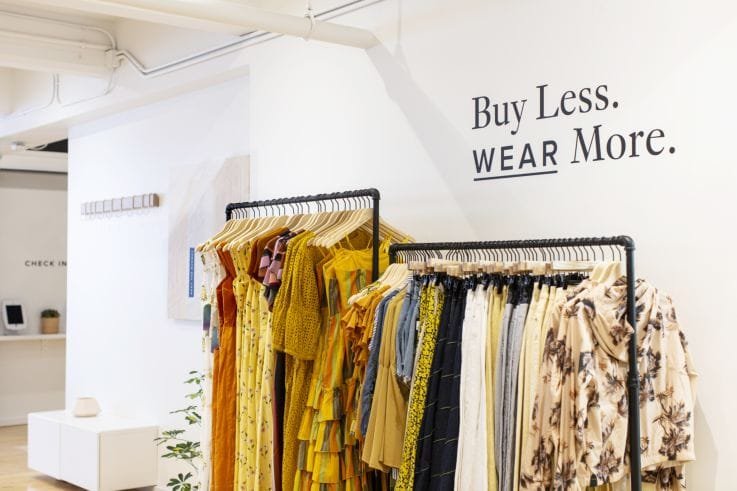 It is also interesting to see how rental stores around the world are testing traditional concepts normally associated with retail, including the introduction of brick-and-mortar stores where customers can walk in, rent an outfit and drop it back, all within a day's work. Rent the Runway – one of the pioneers in rental fashion – recently launched it's biggest store yet in San Francisco, United States in addition to it's dropbox services around the country.
Second hand luxury conglomerate Verstiare Collective recently announced a partnership with Selfridges, allowing both brands to venture into previously untapped markets. With the second hand luxury business valued at over $25 million, it is clear that Selfridges is onto something big here as is Verstiare Collective, which would be entering the brick-and-mortar arena for the first time with this collaboration. While the luxury second hand market is not entirely related to rental fashion, it comes a close second, actively disrupting traditional retail and playing into the customer's environmentally conscious mindset.
As for my friend? She rented the piece she was looking for – a highly experiential number that she knew she wouldn't wear again anytime soon – and went back to work next day wearing her trusted pantsuit.
–Soha Joshi
Check out these amazing European fashion rentals that we love –
London
Frontrow
HURR Collective
Find Rent Wear
Cinderella Me
Paris
Panoply City
Mabonneamie Rental Clothes
Elss Collection
Une robe à Paris
Milan
Front Row Tribe
Dress You Can
Drex Code
Belgium
Les Rebelles D'Anvers
Amsterdam
Lena Library
Rent in, retail out? Going by the current demographic, we can definitely say rent is in. However, the question of whether the customer is ready to show retail the door or not, is one that will only be answered with time.