Struggling to start in the Fashion Business? Meet MIA-H
26-Jan-2019
Behind every brilliant designer, there are always a few people who were indispensable for them to succeed. People who gave them the resources, the support, and even a dose of motivation when they need it. 
In today's post we are going to interview Myriam Vanheusden (on the right), manager of Mia-H, a project that is offering exactly this little great boost to the new fashion potentials.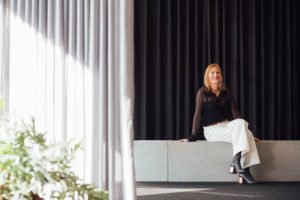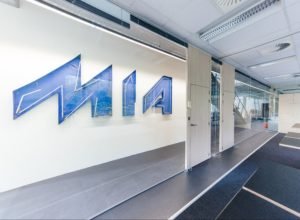 What is MIA-H? When was it launched? 
Mia-H (Mode Incubator Accessories Hasselt) is a melting pot for fashion and accessories designers and innovators. Specialised spaces, offices and machines are at the disposal of people wanting to have a solid start in this sector. "Official opening was the 9th of November 2017. It was in the same day when East and West Germany were re united" – and this was on purpose – "It was a symbolic day. I want the incubator to start re uniting old with new school, digital with analogue, hands with machines, online with offline…"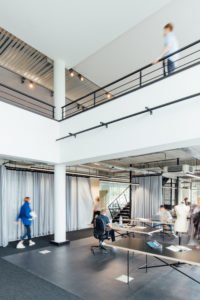 What services do you provide?   
"We rent office spaces in several formats (closed, semi closed, open), so there is space for a free flow of ideas, but also for deep concentration. We also offer a 10-day pass which gives you the possibility to enjoy the facilities of the incubator during office hours: not only a physical place, but also first line advice). 
"On top we are the first and only incubator offering the facilities for renting machinery relevant for fashion and accessories"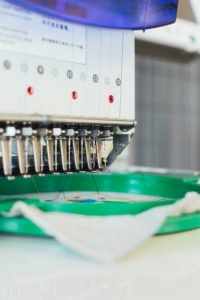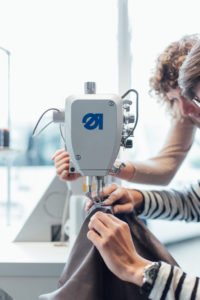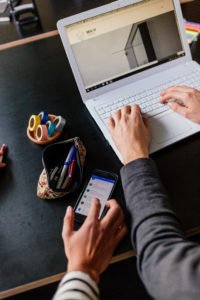 One of the most difficult and costly things that upcoming designers find is the need of machinery. What solutions does MIA-H offer? 
MIA-H includes FashionTech, a production laboratory that is the heart of the incubator and allows the mix between creativity and actual innovation. "We offer the possibility to rent machinery such as laser cutter, 3D printing, cnc freeze, plotter, jewellery work bank, transfer press, sewing machines and a photo studio." 
Why did you choose these services? 
"This to facilitate sampling, small productions, local production and to shorten the process in between idea and end product.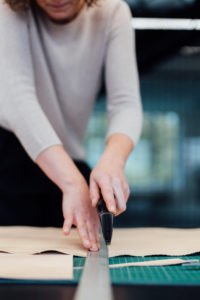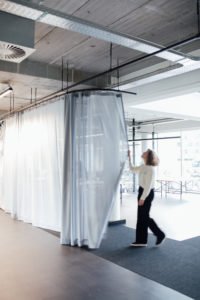 Let's talk about future. What is the medium–term and long–term vision for Mia -H?  
"We want to become the logic sequel as a physical space for fashion start-ups, that is, after studies, and as re-orientation on a professional level. We want to become for the starter what the Academy of Antwerp/Polimoda Florence is for the student in fashion and accessories" .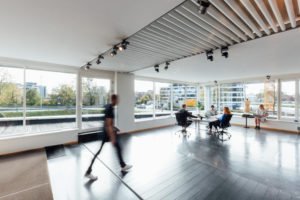 Which companies do you already have and what is your pipeline?  
"We already have branding agencies, digital platform for designers, lawyers, shoe and accessory manufacturer, video content suppliers. Then, for the 10-day passers, we have a graphic designer and an accessory brand."  
What is the selection criteria for the start-ups? 
"We are glad to welcome any start-ups connected with fashion and accessories that come with a solid idea and an end product". Also "every starter with a meaning in the process from idea to end product is welcome."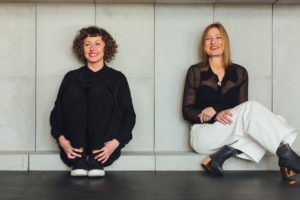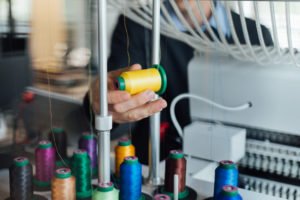 What is the one advice that you give to aspiring fashion owners? 
"Keep your focus and offer consistency from a to z" At the end, each one can offer a different value, a different personality if he/she keeps focusing on what they want to express, on their innate originality. 
Given the breadth of experience you have, what motivated you to choose this path?  
"Sharing is caring. I have a bunch of knowledge from a segment of this fashion world and it is time to pass it to the upcoming generation. I also feel that I need to re united old with new, digital with analogue, in this Fashion world. No future without past."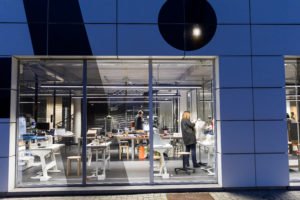 One last question, also about the future, but now about of the big Fashion Industry. According to you, what is the next big thing in that industry? 
 "Change on all levels, re-think the system". 
In AISPI, we believe that Fashion is an exchange of creativities, personalities, experiences and resources, and we are glad to meet someone that is sharing this belief and actively contributing to make it possible. Not only for people that are already in fashion, but for the ones that are coming.
---
Enjoyed reading this interview? There's more where this came from here.
Are you a talent to be discovered? We have something for you. Visit our AISPI talent here to learn more.