Surviving the Hot Weather with Style
08-Aug-2018
During those cold winter days, we always long for this season, the Summer. Short playful dresses, colorful prints, and fun sandals. As a lover of Summer myself, I am constantly wishing for that time of the year when I don't have to wear a jacket anymore. Yet, with the heat wave that's been all over Europe dressing has become a little difficult. How could you think about a cute outfit when you're melting away?
Even though it's not that easy there are ways to look your best, even in the warmest of days. So get an iced water and read some simple tips that will keep you and your wardrobe fresh throughout this heat wave.
Short skirts 
Looking put together when wearing simple and short pieces is always a bit tricky but it's all about choosing the right length and accessorizing it well. When picking a skirt you need to keep in mind where exactly you're going. If you are planning on wearing a short skirt to the office, your length should always stay "professional". Think of it as if you were going to a Catholic school with it, playful but never too short. Rather than short go for an understated fun print and wear a white shirt. To elevate the look to add some gold necklaces. For the finishing touch wear nude short heels, it will help your figure and you'll look less informal. Don't forget to choose short heels and not high heels, remember you don't want your skirt to look that short.
Play with texture and color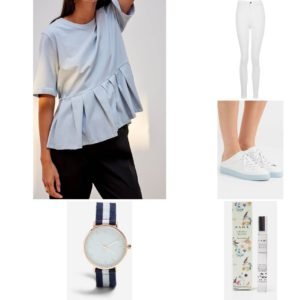 It is quite obvious that we need to stay away from black during this season, yet that doesn't mean we all have to wear florals. My favorite type of outfits are the ones you can add depth to and still fill fresh and comfortable. That's why I try to match white jeans with fun and light colored tops. Tops with details stand out making your outfit do the same. Play with the print on your watch or with slip-on sneakers. Even the floral perfume you decide to wear will add that extra touch. You add depth by adding different textures without wearing different layers.
Flowy pants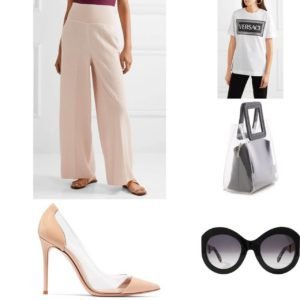 Short skirts are not for everyone, and not everyone feels comfortable going to the office with them. Another key piece for the warm days is wearing flowy pants. They are long but much more fresh than jeans. What you need is to make them your centerpiece and choose to wear fresh pieces around it. A printed t-shirt can make your look less formal and add a smart chic tone to it.
The classic jumpsuit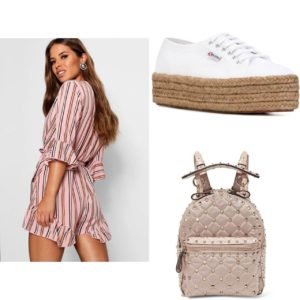 Not everyone needs to be at the office in summer. What a better way to roam around the city or go on your vacation dan to wear a playful jumpsuit. There are thousands of options out there that suit every personality. With the right length, you'll stay fresh no matter what. Another great tip is to wear backpacks they are more comfortable and less warm than those big shopper bags. Plus, to elevate your look a bit more you can add platform sneakers, making your outfit more fun.
Check out more tips and tricks about fashion on our Instagram page.