The colour of the year 2021
10-Mar-2021
For the past 20 years, the Colour Institute at Pantone have selected a colour of the year to influence product development and purchasing decisions in many industries, including fashion, product packaging and interior design. The research is inspired by trends in film, art, fashion, travel, technology and textures to name a few, as well as global events. This makes a lot of sense with the two colours predicted for 2021 – "ultimate grey and illuminating yellow – a marriage of colour conveying a message of strength and hopefulness that is both enduring and uplifting."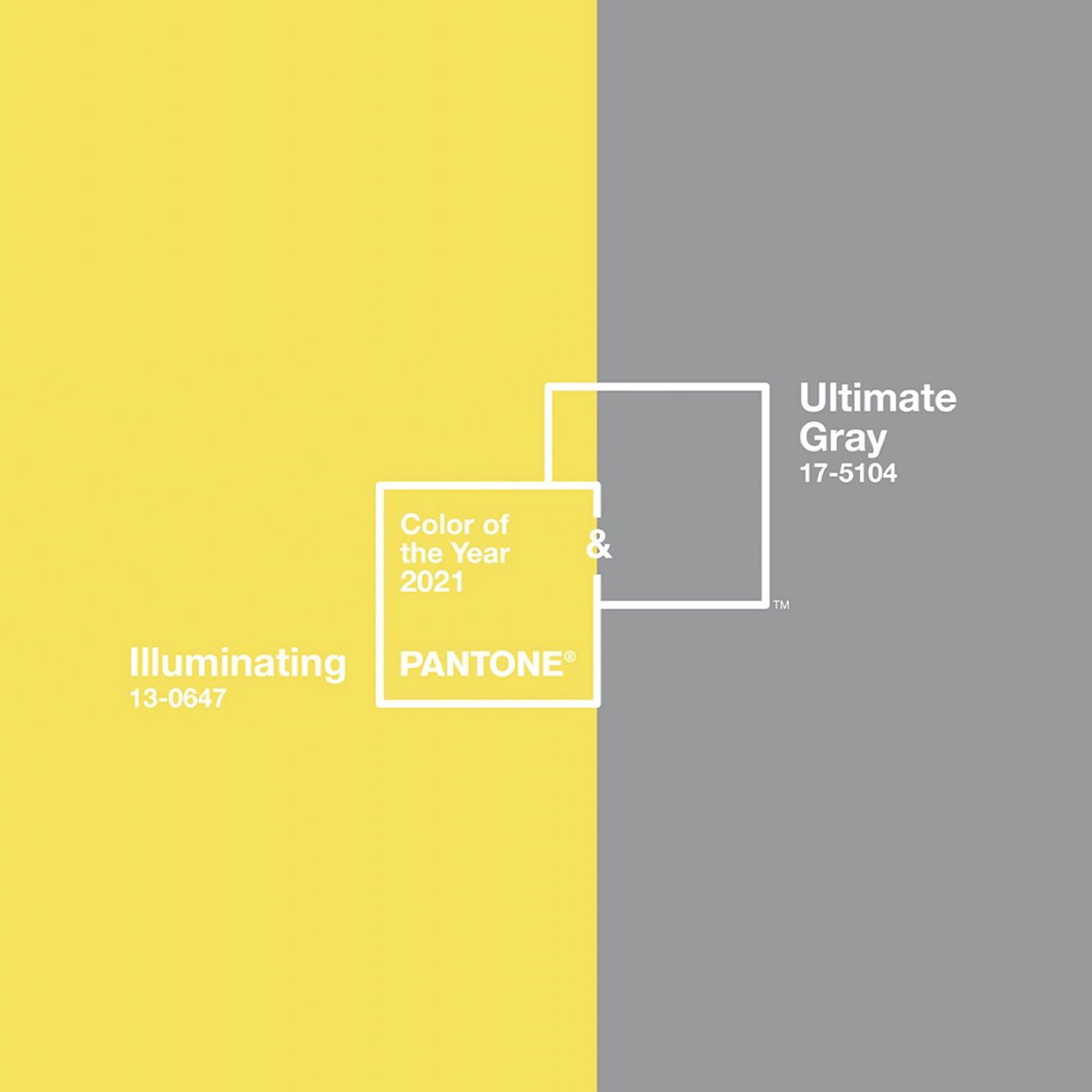 During the Fashion Together September 2020 events, a talk by PantoneView predicted the colour trends for SS21, in which they would convey feelings of longevity, durability, endurance, uplift, sense of fun and versatility. The overall palette will come to be known as Botanica, the perfect model for efficient circularity and a time to recharge and refuel. Many colours will blend into others, reflecting the confusion of every person on earth in the last year.
When looking at The little book of colour by colour psychologist Karen Haller, yellow is one of the psychological primary colours, relating to our emotions and the nervous system, hence why it is selected as the colour of the year for the year preceding the Covid outbreak. Emotional connection to items is intended, possibly influencing consumers on a deeper level than they realise.
Yellow is commonly associated with sunshine, happiness, optimism and uplift, providing a sense of hope and a light at the end of the tunnel, especially in the current climate. However, too much or the wrong tone of yellow can cause irritation, anxiety and nervousness – similarly emotions that are likely to occur in everyone as we enter back into normality. In Japan, yellow is associated with bravery, but in Egypt it is the colour of mourning and sadness. With the particular shade of yellow being bold and mustardy, it gives a sense of warmth and clarity, with the slightly darker tones conveying doubt. This is why this conflicting colour is perfect for summer 2021, and goes hand-in-hand with the 70s revival trend.
Similar to the yellow, Haller explains how grey is neither black nor white, it is on the fence; indeterminate and uneventful, reflecting our outlook on the upcoming months. Grey allows other colours to take centre stage and is a colour that cloaks personality and allows you to feel detached. However, most feel comforted by the presence of grey, like cocooning yourself from the outside world, as if you're going into hibernation. This is why grey is always a popular colour for loungewear.
The current trend in grey could reflect the rapid pace of change in the modern world, as well as counteract overwhelming feelings, as a means of protection, safety and security. It is also linked to a lack of confidence and a fear of exposure, which will be common once people step out of the comfort of their own homes.
It is a story of colour that encapsulates deeper feelings of thoughtfulness with the promise of something sunny and friendly.
Below is a selection of looks from our boutique curation, following the influence of the colours of the year…
Written by Amelia Butler.