The work from home edit
12-Feb-2021
Whether you're working from home or just about to go back to the office, we have five perfect brands for you to browse, with an emphasis on comfort chic. These brands offer long-lasting and timeless pieces, perfect for transitional seasons and versatility, whether it be a zoom meeting, a work lunch, or just to make your at home office more exciting, there is something for everyone…

The Collaborative Store
The Collaborative Store is located London, founded by Elena Todary in 2015. The brand sells fashion, homeware and art, and also hosts regular workshops and exhibitions in store. Since 2018, their hub has branched online, with an aim to allow customers discover an edit of contemporary pieces, and provide more information about them.
"With an ethos of bringing together brands influenced by culture, rather than fashion trends, The Collaborative Store showcases a range of the best worldwide independent designers, makers & artists, limited edition collaborations and exclusive products. We source timeless, mindful, high quality designs and ensure each product has a story and relevance to our ethos."

REFERENCE

Arkitaip
Arkitaip was founded in 2018 by mother and daughter Michi and Lea Wieser with the aim to provide customers with a longer lasting wardrobe. The brand focuses on an ethical supply chain with many artisanal skills, including Michi hand-making the crochet range. Using Masters of Linen certified linen allows the garments to have a low environmental impact as possible, being natural, biodegrade and sourced from Europe.
"Cultivated on the principles of laissez-faire elegance, respect for our planet, and functionality, their pieces are designed for those who confidently embrace their uniqueness."

REFERENCE
Viki-And
Viki-And is an Italian knitwear brand that launched in 2017 with their Autumn/Winter collection. The brand prides itself on an aesthetic of contemporary and effortless elegance. With a technique of jacquard knit and lurex yarn, a range of thickness and surface is achievable, making every season unexpected and unique.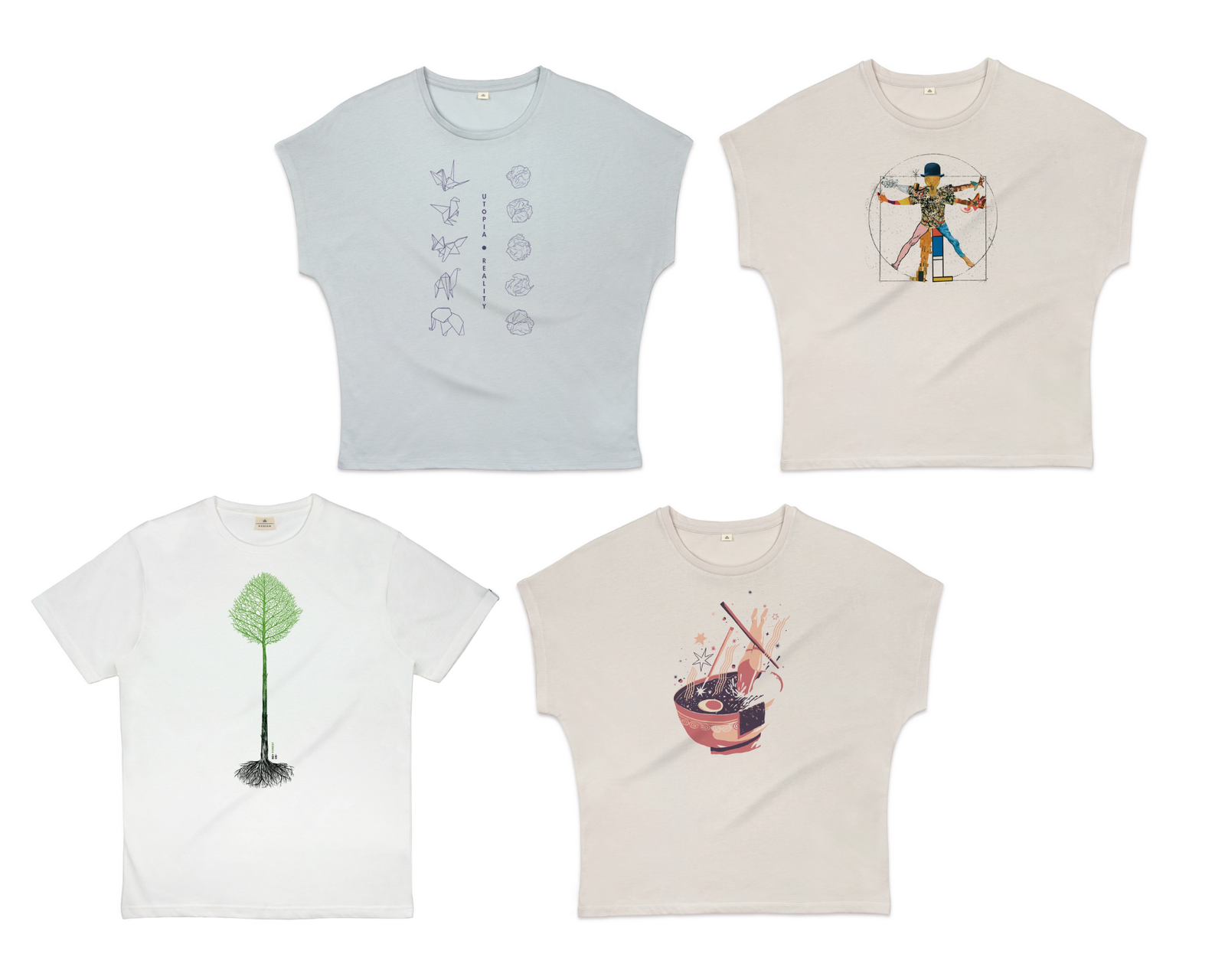 Typographia
Typographia began in 2010 as a collaborative project that designs and prints graphic tees, with the first store opening in Lisbon in 2013. The entire shirt production is made in Porto, including the production of cotton and the silkscreen printing process with water-based inks, with each shirt being available in Unisex sizes. The tees are now also sold throughout Spain and Portugal, as well as being available in some museums.
SBNM
SBNM was founded upon the idea to spread love and positivity with colors. The brand DNA, focuses on ''feeling good'', a deeper sense which is stronger than ''looking good''. The brand focuses on athleisure with a street twist, an energetic attitude and emotional nostalgic roots, Newtro (new-retro).

Written by Amelia Butler.