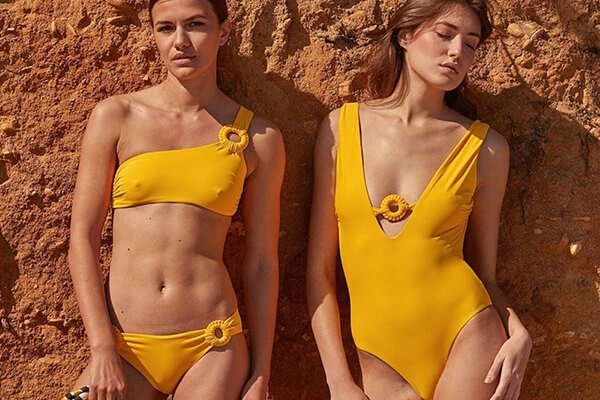 The beauty of the island of Corsica gave birth to Calarena. Based out of Porto-Vecchio, the brand truly embodies the art of living in the Mediterranean. They create luxurious swimwear that draws its inspiration from the calmness of the sea. Celebrating the female body, each of the collections offers unique pieces that showcase the freedom, escape and splendor of summer in this tropical paradise.
A brief fashion history
Co-founded by sisters Marie-Luce de Rocca Serra and Sandrine Piergigli in 2004, the brand has made its mark in the summer wear market in Europe and beyond. The dynamic duo are backed by a team of talented young women at the studio who have taken the success of the brand to international waters as well. While the collections are designed on the island, they are manufactured in Italy, in a family operated workshop.
Marie and Sandrine's mother was from Corsica while their Italian father had been raised there. Their Corsican-Italian origins gave them a pronounced taste for the dolce vita (ie. good life) led them to start their own label in their native homeland upon their return from Paris and Milan respectively.
The Island of Beauty became the main source of inspiration for the sisters-turned-business-partners. The sensual nature of the sea and the spirit of the island life drive their creative energy. Their success has been such that Calarena now has three stores in Corsica–Calvi, Porte-Vecchio and Bonifacio. The swimwear brand has collaborated with several French and Italian labels for accessories such as Grevi for hats, Un Jour Un Sac for bags and Atelier Mercadal for shoes.
The timeless collections
Over the past 17 years, the founders have formed a strong identity for the brand that sets them apart from the rest—swimsuits with clean cuts, a graphic look and an ease-of-wear that can't be easily replicated. Offering an impressive and thorough line of beachwear and accessories, their designs are feminine and celebrate the shape of women through sensual cuts and luxurious materials.
Using fabrics that feel like a second-skin, the pieces are decorated with discrete stitching and include drapes, braids, knots and more that give the designs a bold appeal. Modern and elegant, every garment can easily be packed inside even the smallest bag and will make you ready for any beach-adventure—be it out of or in the water. Their unstructured silhouettes instantly add a touch of glamour to any look. With their expert craftsmanship and sophisticated detailing, the collections are hard to pass up on for any woman.
Peek through some of our favourite pieces from their line.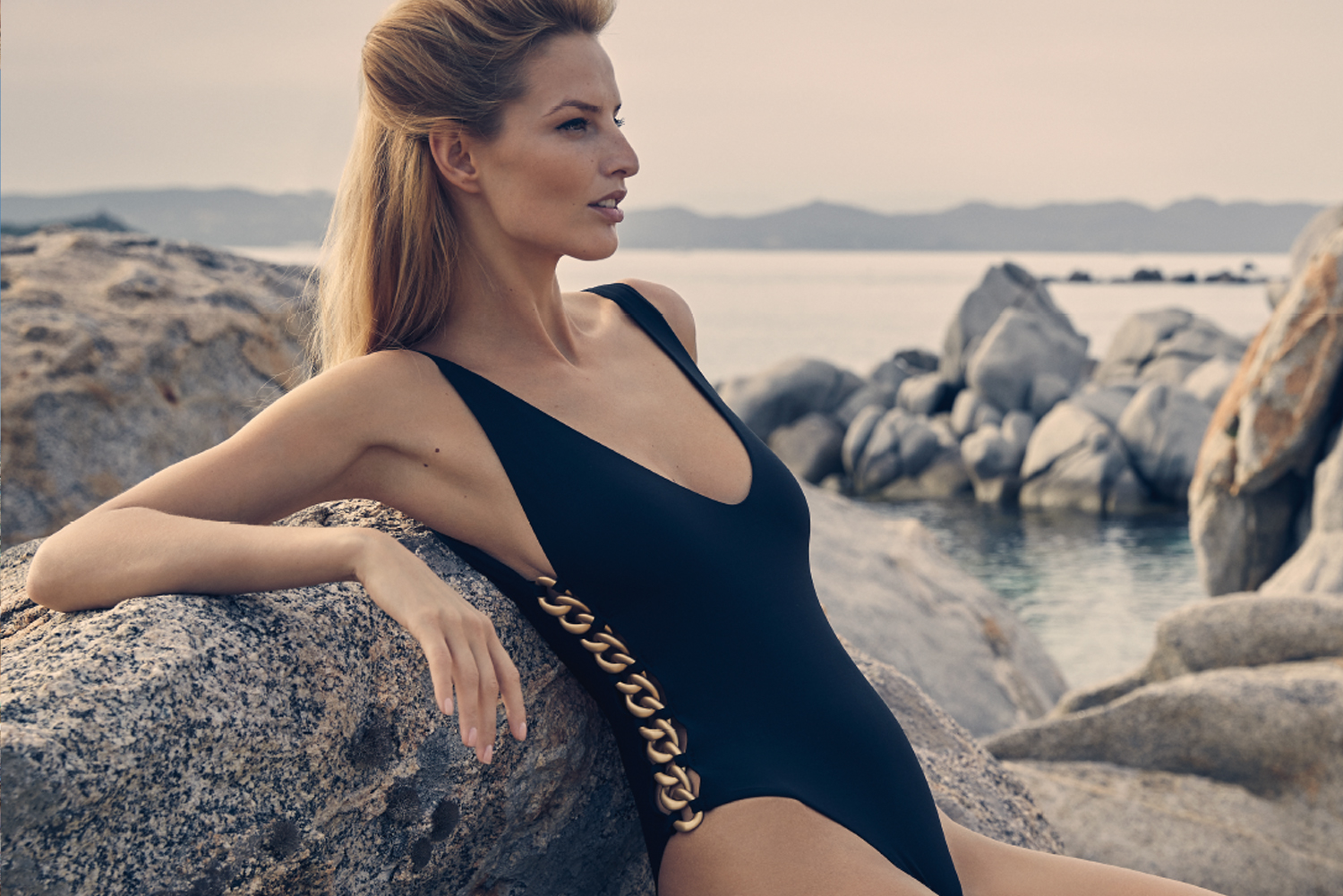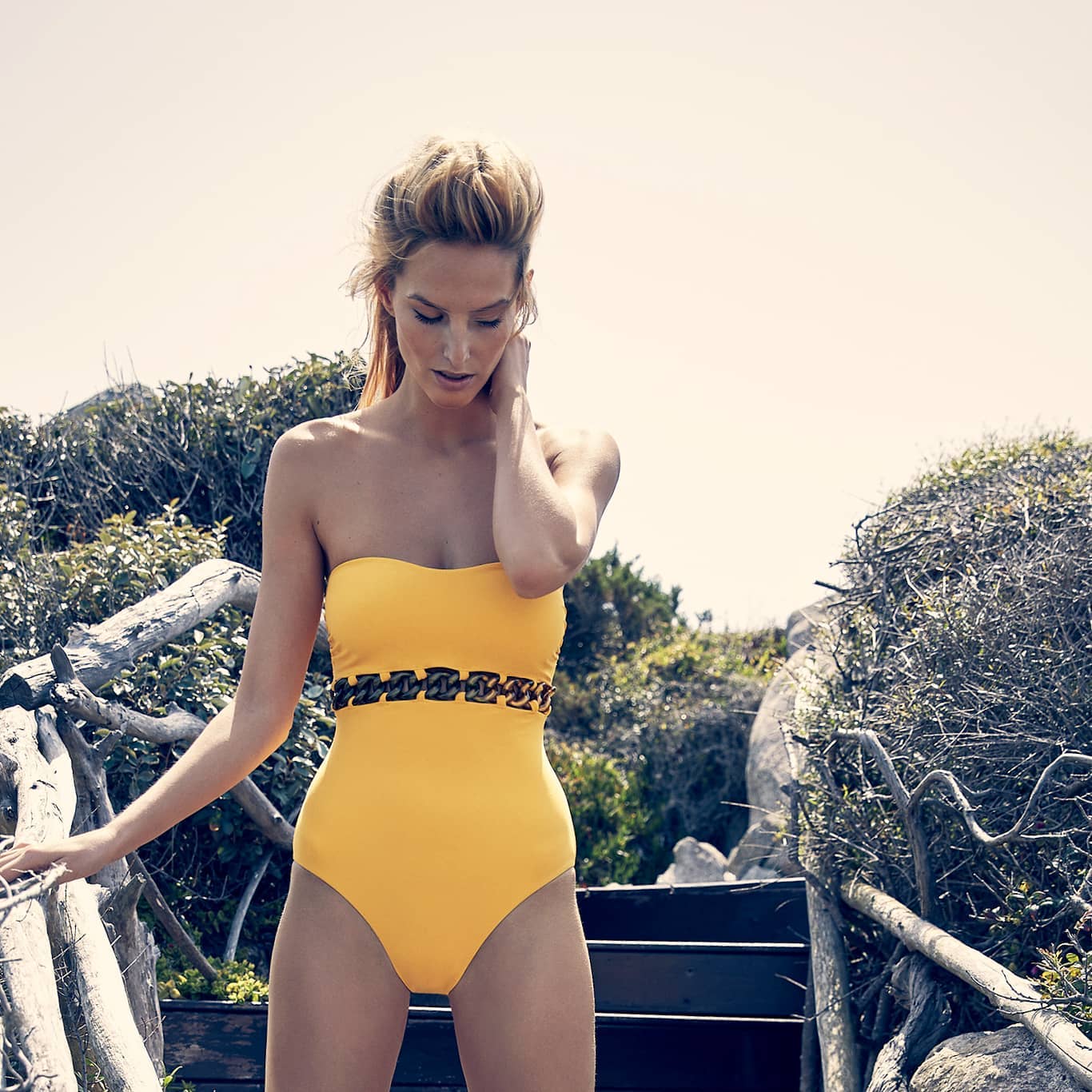 All images are courtesy of Calarena.
---
– Written by Team AiSPi
To know more about the boutiques of Corsica, visit our city page. Follow us on Instagram for a daily dose of the best of European fashion.