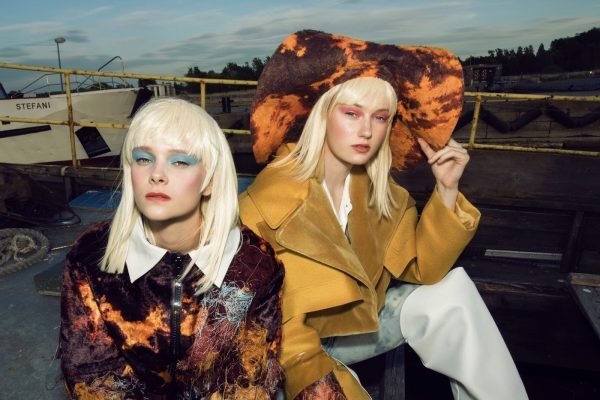 AISPI loves sharing stories; from the fashion hotspots of Paris and Italy to tiny Grecian islands, we leave no stone unturned in bringing to you the best of (local) European fashion. So imagine our delight, when we chanced about designer Cärol Ott's namesake label – CärolxOtt, that is straight from the historical islands of Estonia.
For the uninitiated, the country of Estonia is located in Northern Europe and comprises of a group of islands (over one thousand five hundred of them!). It's also easy to see where Cärol draws her inspiration from; the diverse terrain of the island country features everything from rocky terrains to fluffy beaches and like us, have a million stories to tell. Read more on the designer and the story behind her label – CärolxOtt – below.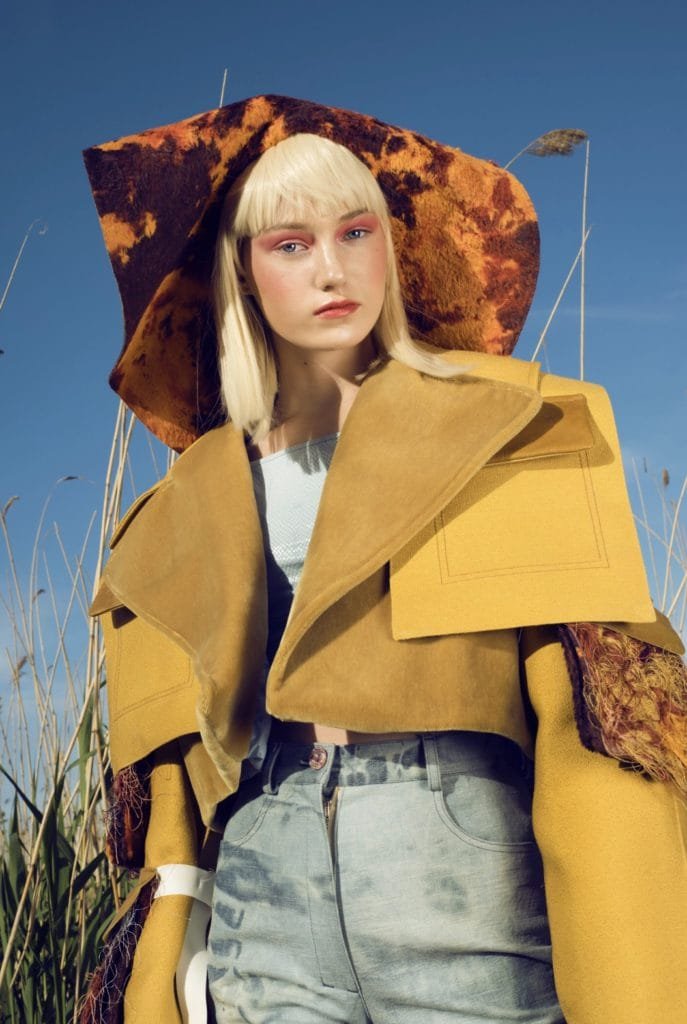 Tell us a little about the island of Estonia and why it holds such a special place in your heart?
My big love for the small islands of Estonia began when my own parents decided to move on one of these 10 years ago. They created two museums that showcased the history and nature of the island. As a kid, I was very inspired by the life conditions and how they were prepared for a life on the island. Estonians are a real inspiration for living in a much more sustainable way than we are used to in big cities. The beautiful waters surrounding the island are really calming for me and nothing is more perfect than spending time there and collecting inspiration on empty beaches.
What about you? Can you share with us something about yourself and your relationship with fashion and the creative arts?
My relationship with fashion began when I was in school; I used to drape clothes for my Barbies and do fashion shoots with them using an old camera. The interest for fashion and photography grew more with the years and I decided to launch a brand in my last year of fashion school. But since I have always had interest in nature (fun fact : I used to love taking pictures of wildlife), I saw a perfect opportunity connecting 2 of my favorite hobbies – fashion and nature. Since then a big inspiration for my patterns has come from my passion for nature.
How did you decide you wanted to start a business and why did you decide to take it to Estonia, rather than a mainstream city like Paris or Milan?
I have always wanted to offer something special for people with my clothing, something that would bring a smile to their faces and make them confident. Since I started my brand in university, I wanted to test my ideas at first on the home market. At that point, I also didn't have any experience in international retail and wanted to test the market, which is why I decided to start from Estonia.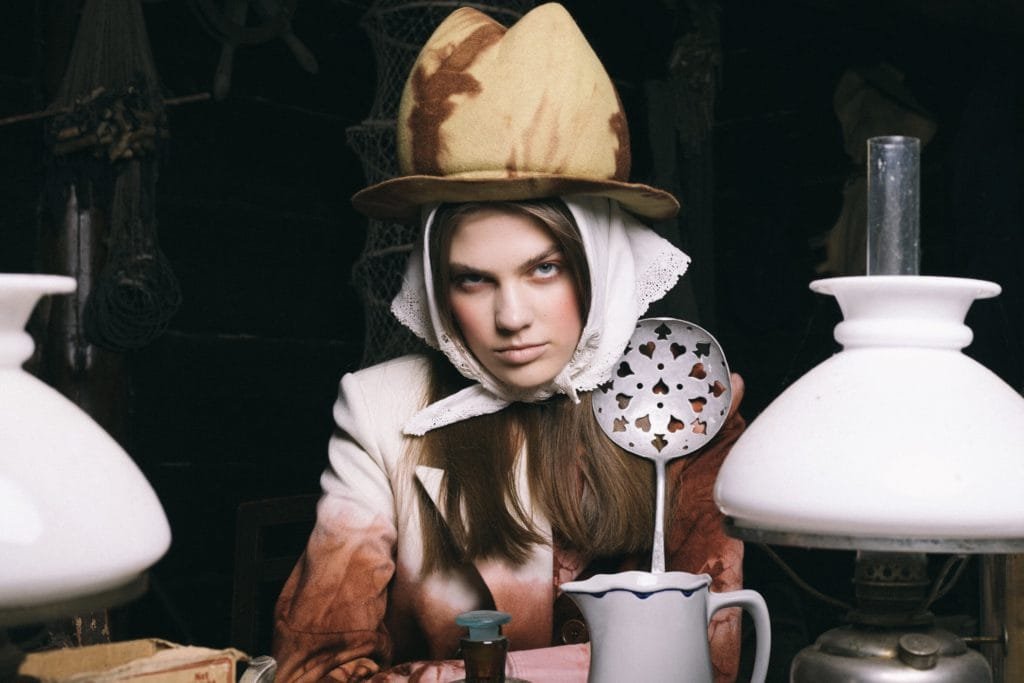 What were the pros and cons of setting up your business in a small town?
A pro and con at the same time would be the brand location – it both gives your brand extra attention or takes away the loyalty. People do not necessarily trust small brands coming out of nowhere. Another pro about my country would be the very supportive tax systems that we have in place for small companies. It is quite easy to get support from the government if your idea is good. On the contrary, the market of the country is really small and no one is ready for experimental clothing.
How would you define your design process? Do you prefer to follow fashion seasons?
Right now I am coming out with a new collection twice every year. I am not fully following the classic fashion season system since I believe in slow fashion and my goal is to produce straight for the customer and not have a big dead stock.
Who is the CärolxOtt woman? How do you reach out to her, do you prefer selling online or by means of pop-ups and offline events?
I would not say that my brand is only for women. It's for whoever feels comfortable and confident in clothes that have a special story behind it. Once in a while, they also love to experiment with clothes and stand out from the crowd. My clients are very passionate about the environment and shop accordingly. 
Right now I have mainly been connecting with my clients through offline events but I am working harder to create a bigger reach online. I believe that having both areas strong is important for a brand.
We at AISPI love to share stories too. What would you say that you love about sharing stories, especially through fashion?
My brand is actually based on sharing stories. Before starting a collection, I choose a small island and research on the highlights of that area. I read about the people and their way of life, all in a bid to share their stories. Telling stories and inspiring through fashion is where most brands are moving towards right now. We are all looking for clothes that have a bigger meaning and smaller footprint.
What are your thoughts on AISPI? How do you think you can work together with the platform to ensure you are able to share your stories to a wider audience?
AISPI is a perfect platform for small brands to get noticed and to reach new customers from all over the world. I really appreciate your work, that is why I hope that we can continue to work together. With every a new collection, I take you on a trip through the islands of Estonia for a glimpse at the historical moments of this beloved country.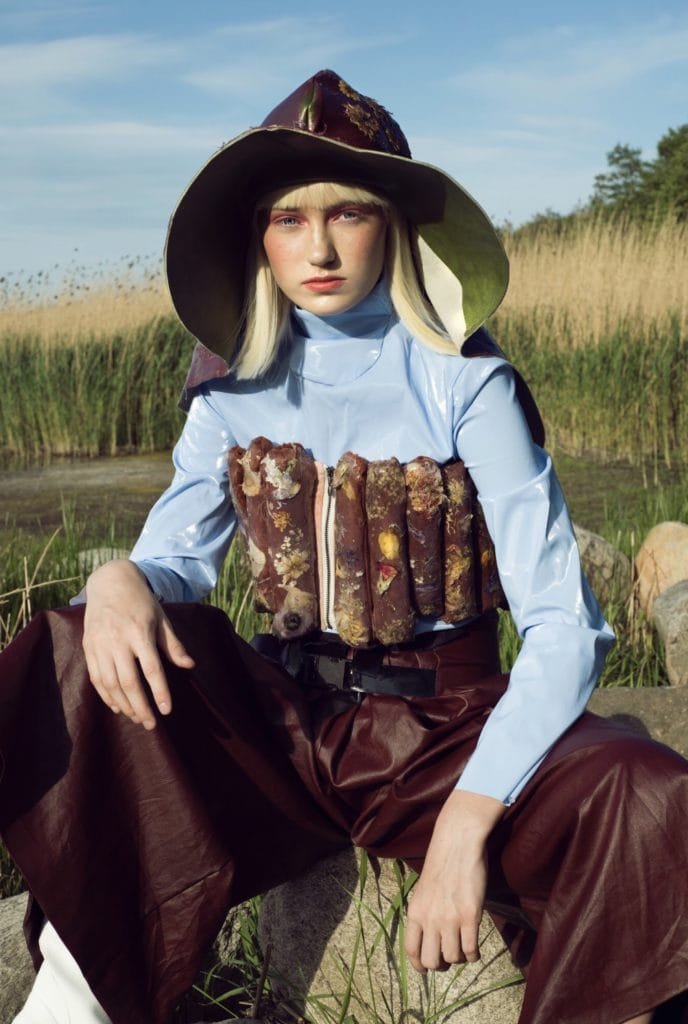 What are your thoughts on sustainability? We hear that your brand is big on producing small quantities, how do you think that helps in combating problems caused by the fashion industry like pollution, wastage and human exploitation?
Everyone should individually take accountability when it comes to over-consuming and overproducing. Our goal as a brand is not to make garments that would eventually end up in a landfill. This is why we have joined a pre-order platform that allows for a pre-sales time after which the orders are collected and delivered straight to the customers. 
Besides this, most of our textile materials come from deadstock and we try to upcycle as much as possible. Our knitwear also consists of reused wool. Right now our production is all made in Estonia, where we ensure that we have good conditions for all workers. I am also working with minorities on small islands who make hand-knit pieces for my brand. This helps me to pay them so they have opportunities for work on the island.
Lastly, would you have any advice for younger designers? What would you suggest for them to prioritise to succeed in the long run – the work culture or profits?
For young designers, I would suggest building a strong story behind your brand. Stay true to your idea. Learn about the environment and the culture around you and about the needs of the people. Grow connections, this is the most important thing. To be successful in the long run, definitely focus on the work culture. This gives a strong impact for your brand image and also brings in profits if you have a transparent production and good work ethic.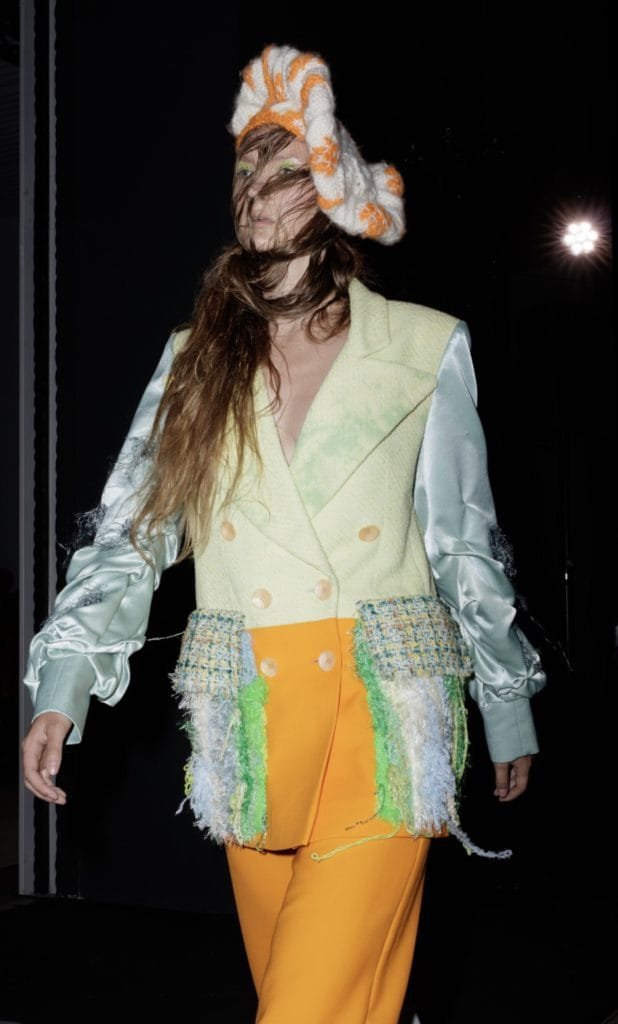 At a time when a global pandemic has massively disrupted the global economy, small businesses like Cärol's need your help more than ever!
---
– Written by Soha Joshi
If you like the article, don't forget to share it with your community and stay tuned to the AiSPi Instagram and blog for more on the hidden fashion gems of Europe.