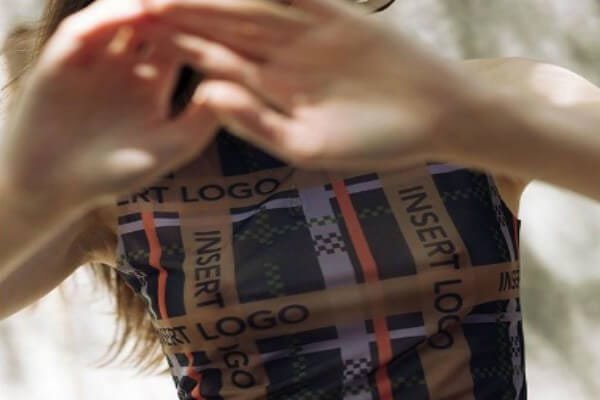 No Sigmund Freud theories of conflicting egos here, just a very catchy name of a brilliant brand steered by Alanna Wain, founder of Conflict of Ego. Trends don't tickle her fancy and fashion fads don't force her hand to design but socio-political movements, evocative messages, and feminist fashion do. I love the sound of 'Conflict of Ego', I gushed at the start of the interview and Alanna chuckled giving me the breakdown of it.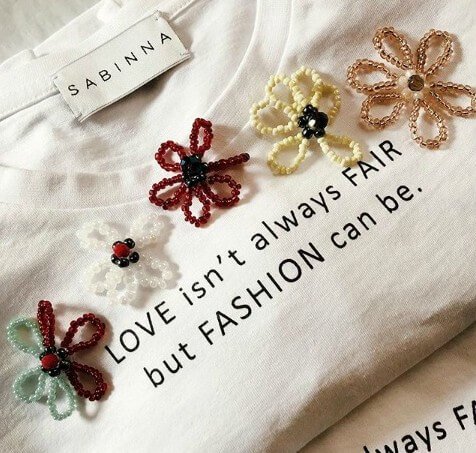 A positive and humble perspective of the word 'ego' wherein one truly accepts the consistent experiences of self-evolution, granted we don't lose our inner self and transparency along the way. A brand that stands for the people, which is creatively illustrated in her brand logo portraying a wheel encircling stick figures connecting and creating a community. AISPI was thrilled to discuss a parallel fashion universe embracing conscious fashion, thought-provoking concepts, and innovative fabrics among many things with Alanna. Also, be one of the very few first to have a glimpse of her next SS20 collection, 'Lucidity!'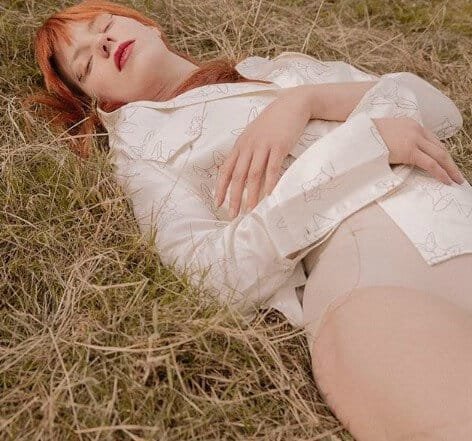 Conflict of Ego intends to communicate socio-political themes. How well received are these?
They're actually received really well. What has probably shocked my audience the most but in a good way, would be the nude illustrations designed with the feminist artist collaboration. I've had customers come in and buy them for rallies and Phoebe Waller-Bridge, a massive feminism advocate and writer of BBC's Fleabags wore it to a meeting with Anna Wintour, British-American journalist and editor-in-chief of Vogue. Every design with thought-provoking metaphors and quotes has caught people's attention and the wearers feel empowered by it.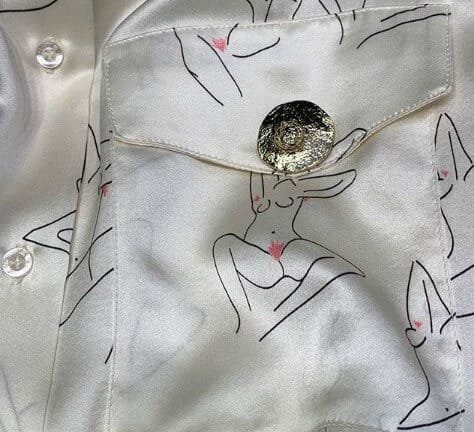 You design 'evocative messages to provoke thought'. What is your creative process behind every message?
Conflict of Ego is geared by socio-political movements, people and their issues. Some of my ideas for the collections have started from conversations I have had with somebody, debates, and forums where people are talking about a particular concern. This is where my creative process begins. There is so much access to people, cultural movements, and matters of concern across social media in today's world, we just have to listen and take it from there.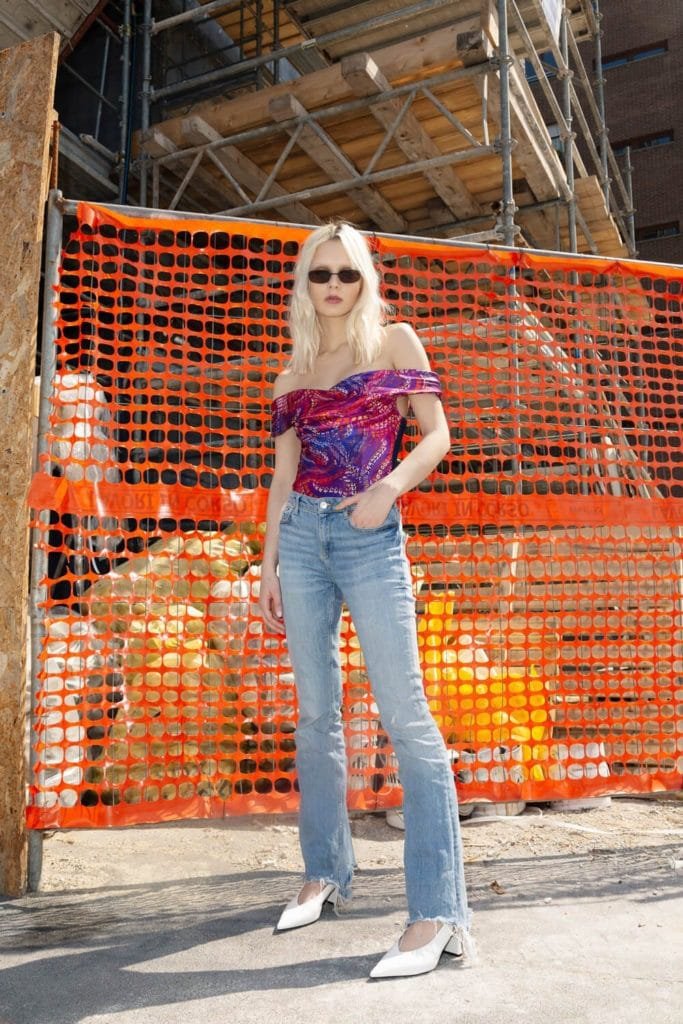 What practices do you pursue to being a conscious clothing brand?
This is something that is always on my mind. I worry about what the world will be like in the future and what my daughter will be left with. It is impossible to be fully sustainable because there are so many steps involved from start to finish. But from my end, I do what I can. For instance, in the design process, I reuse/ reintroduce some of the prints previously used so as to limit wastage. We upcycle any waste silk and make headbands and eye masks. I have also changed all the t-shirts to organic cotton. And for my next collection, 'Lucidity', I have introduced recycled fabrics. The only problem working with innovative fabrics is the high cost. But since we're part of the slow fashion movement, it's about creating pieces that are of better quality that will last longer for the customers.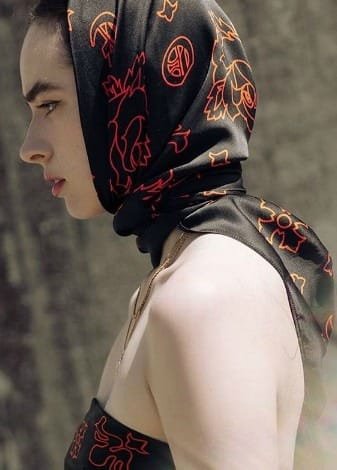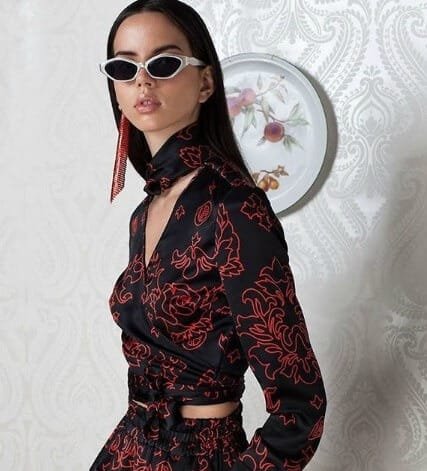 You played with the illusion of layers in the 'Exotic era' collection. Why did you sync layers with a new era?
Exotic Era is about the new era we are in where people are merely products of society. Nobody is what they seem on the surface, be it cultural, racial, or emotional and there is always another story. So we used layers to design the collection as a depiction of the many and different layers people have.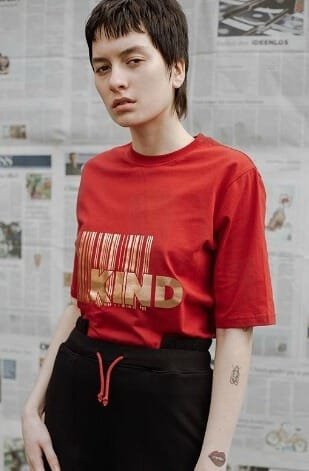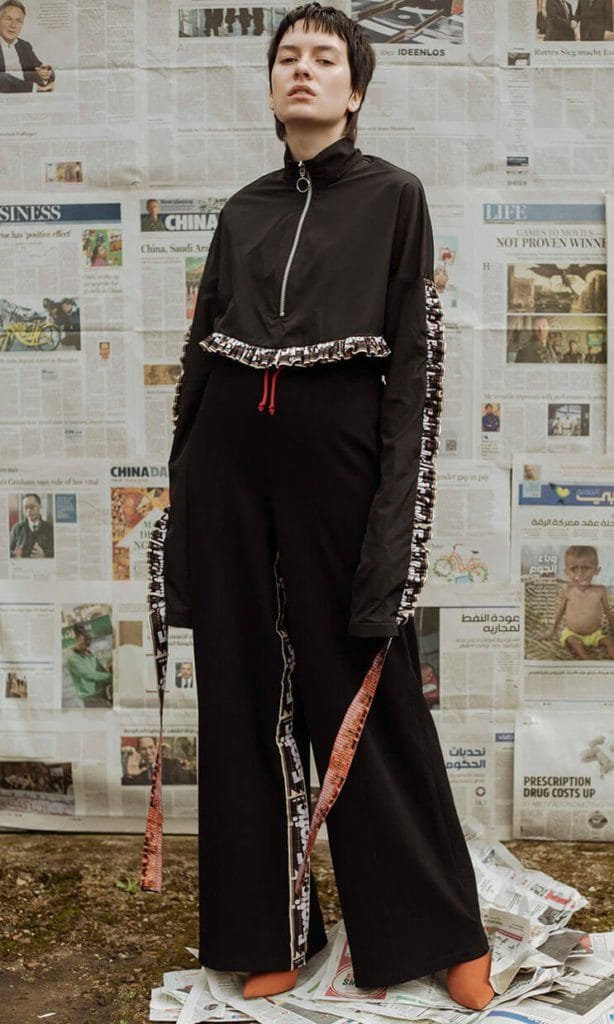 Was the collection 'No sense of community' directly inspired by your personal experience?
Yes, it was. No sense of community was one of the first collections we did and it showcased the difficulty in changing career paths or entering an industry that you haven't necessarily gone down the traditional route. I am not a trained designer but rather self-taught with an accumulation of experience from years as a buyer, experience of quality, products, and customer experience. The fashion industry in the UK isn't always supportive of people from my background so this particular collection was to portray the challenges in such situations.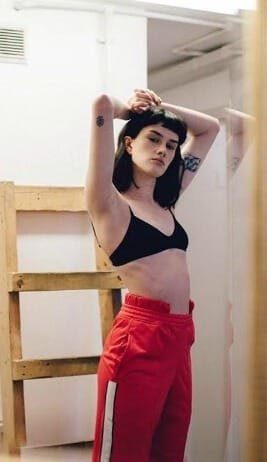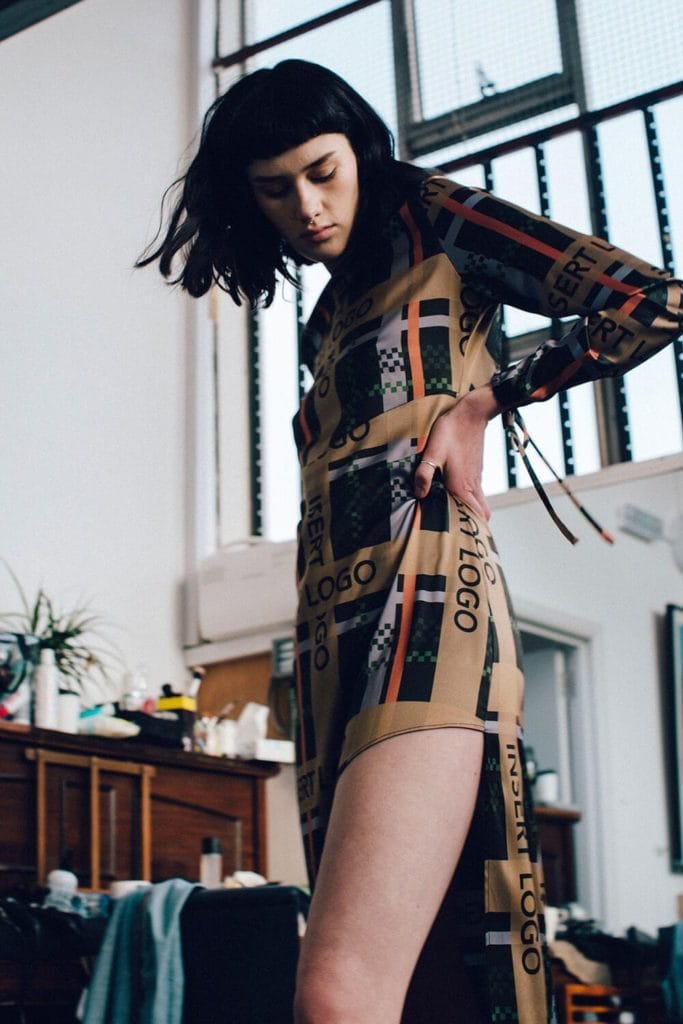 From 'No sense of community' to 'In motion', how do you think you have transformed as a designer?
A lot to be honest. Originally I thought we would be very streetwear and jersey based but we've definitely developed style-wise over the collections. How the pieces are paired together is something that is always playing on my mind. It's not common to wear very nice tailored joggers with a silk blouse, but why not? That's what is conflicting about what we do, we mix different fabrics and styles that don't necessarily sit together.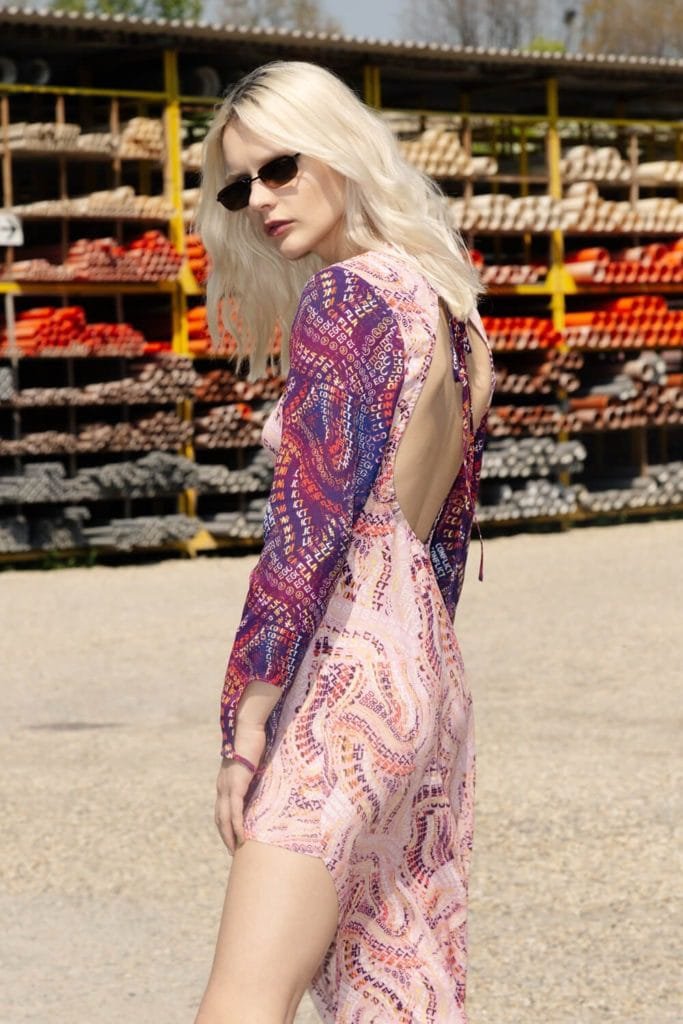 What are your top 3 emerging designers/boutiques and what makes them so special?
I like many designers for various reasons but there are three that stand out.
Jacquemus – what I like about him is his vision and thought process. He pushes artistic boundaries and his architecture- like designs are avant-garde.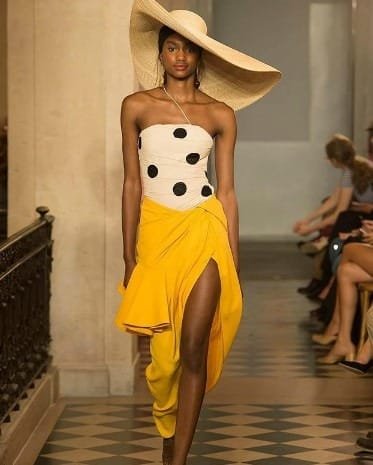 Kim Shui – she uses fun details and patterns in her prints and fabrics. I am very fond of the Asian community so I have a natural pull towards her work.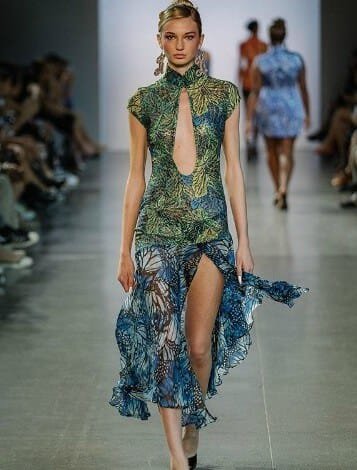 Marine Serre – What I find interesting about her is the similarity in our thought processes. She too is inspired by socio-political movements and it so happens that when she has just completed a design, I'm working on something similar. For instance, my next collection 'Lucidity' is inspired by transparency. My idea was to have a photoshoot in the wilderness with the forest and water as my setting and I was surprised to see that she had just finished her SS 20 collection which was shot in the outdoors with nature as the backdrop and a background score chanting transparency.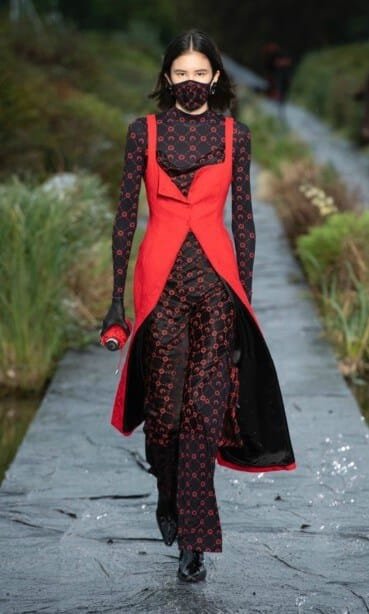 What are the next thought-provoking messages/themes your audience should look out for?
My next collection 'Lucidity' coming out in SS20 is about the environment, the importance of being in touch with the earth, and the beauty of free-flowing and determined water. Recycled fabrics have also been used in this collection.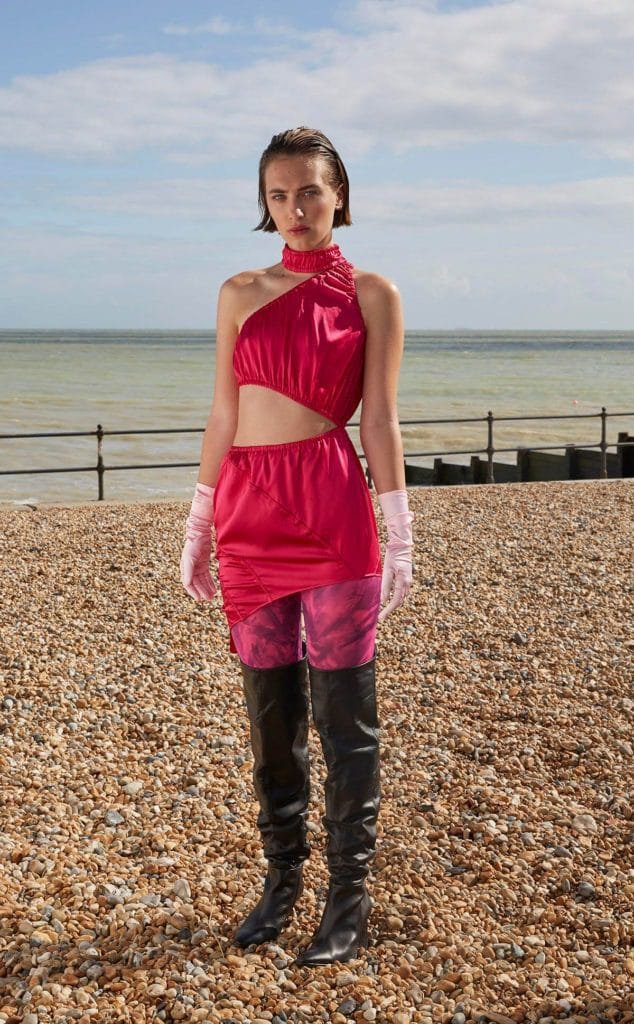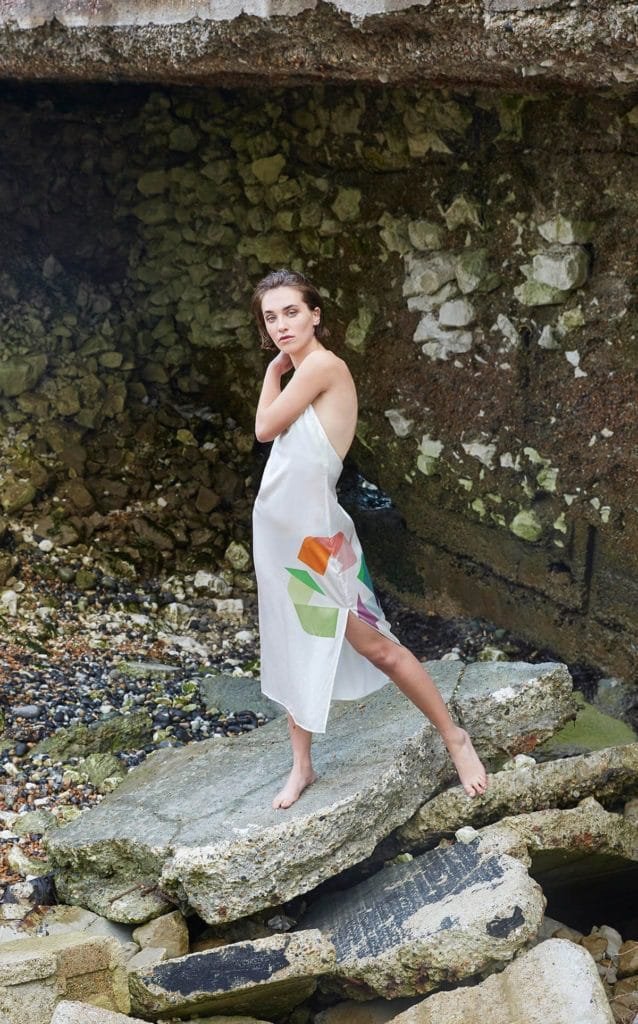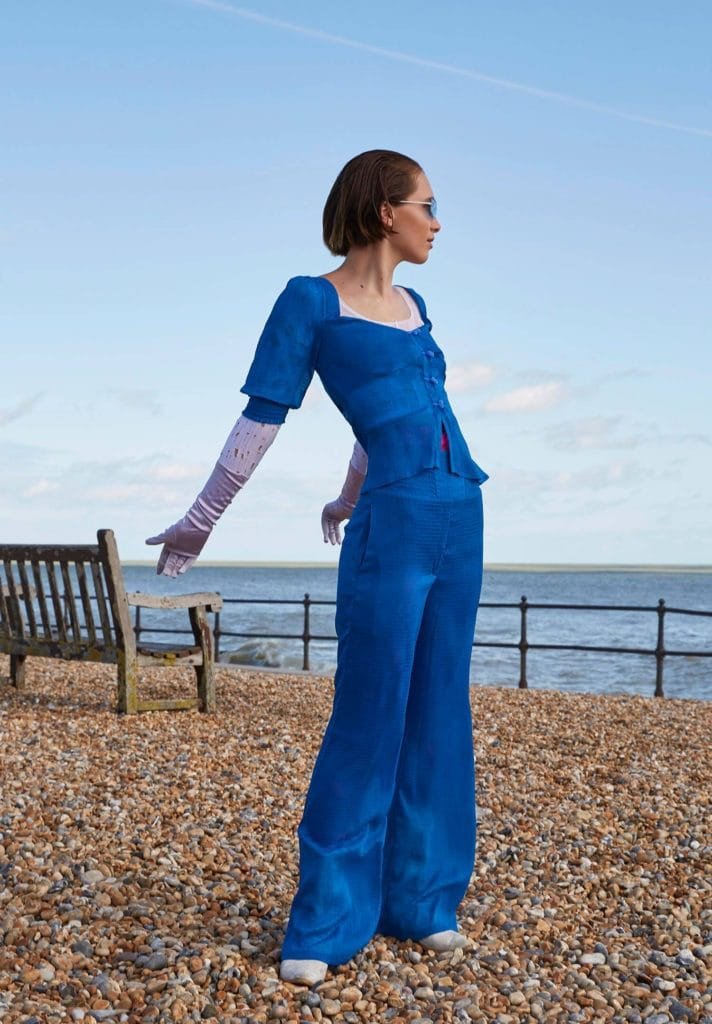 This is a digital age where social media does a lot of heavy lifting in aiding emerging designers. Is this fair to say?
I think the problem with social media is it is constantly changing. Take Instagram for instance, it has become very money-focused. There was a time when it was easier to grow on social media but it is becoming increasingly harder now. People can't see your posts unless you pay and promote them. Influencers are paid to wear something they don't necessarily appreciate, likes and followers are bought, hence the audience doesn't know who to trust. Social media may help connect artisans with other artists, talents, and photographers, but not so much with customers. Pop-ups are so much better for emerging designers in that sense.
How effectively do you think AISPI helps emerging designers?
I saw Aisha at the London Fashion Week and to me, making a physical presence at an emerging designer's pop up store is a very encouraging gesture. People these days are open to discovering new brands but they need a platform to provide them such labels and AISPI being supportive of new and emerging talents offers them just that.
Don't you just love it when someone does something for a solid reason? Conflict of Ego, a brand with a say, collections with a story, and an outstanding designer to back it up. Alanna has accomplished a twofer by using her designs to get across substantial messages and shape a conscious fashion world. If you ever questioned the pairing of lavish silks, sporty joggers and swanky stilettos, doubt no more, because this conflict of ego is the new sexy.
All images are courtesy of Conflict of Ego.
---
– Written by Sureka Naven
Like what you just read? Our Instagram and blog has more on the local fashion community in Europe – everything from the local designers to the artists you need to know!