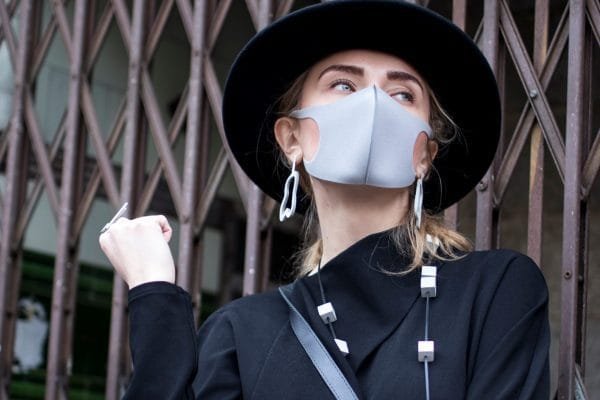 2020 has brought about difficult times the fashion industry – dozens of key player bankruptcies, hundreds of manufacturer shut downs, and thousands of employee lay-offs. Brands have tried to turn this around while still addressing the growing needs of those heavily affected worldwide through charitable consumerism. However, can these campaigns successfully plug the hole in the economy whilst still giving back, or is the philanthropy just marketing bait?
The strategy 
TOMS is a ubiquitous brand: "One for One. Each product purchased helps a person in need." The brand was one of the first to use "social entrepreneurship" as its basis for a for-profit business strategy. Near the beginning of the COVID pandemic, they, like many others, expanded their charitable base towards the relief effort. By buying TOMS, every $3 you spent meant $1 went to International Medical Corps, Americares, Crisis Text Line, Partners in Health and WaterAid. Consumers have recently reduced their spending to their basic necessities, but to those that have disposable income, the idea of spending it on a charitable contribution might be incentivized by product. I could do with a pair of new flats anyways, may as well support the front lines while I'm at it.
Following suit
Many other brands have jumped on a similar bandwagon. Alexander Wang created a 72 hour online pop-up, called the Vault, of which 20% of its proceeds were donated to the UN Foundation's COVID-19 response fund. It sold out. Womenswear brand La Ligne has pledged 15% of its sales site-wide, Kenneth Cole has pledged 20% and Spanish designer Alejandra Alonso Rojas has pledged 30%. 
Some brands have taken it a step further, creating capsule collections specifically for COVID relief.Bright and bold accessory designer Susan Alexandra has created mini meals: $67 custom-made miniature sculptures of your favorite meal, of which all the proceeds go to relief efforts. Kendall Jenner has created a line of Stay Home merch with The Zaza World, donating its net proceeds to Feeding America. Takashi Murakami collaborated with Supreme to create and sell graphic tees to support Help USA. The white t-shirt featured the supreme logo edited to include Murakami's signature caricatures. They have raised over $1 million. 
Performative relief or truly impactful?
One can always debate the motivations behind these brands' actions. Is it all just performative for marketing and sales? Each brand has a different answer. I personally believe the basis for this answer is evident in the company's transparency. If the campaign was created to truly effect positive change, the funds raised must have an evident path from sale to aid, and the consumer must be informed about where their money is going. If you don't know – ask. 
Moreover, on the foundation that funds raised are being used effectively to bring about the change the campaign advocates, does it even matter if its all for marketing?
I think we have to shift the conversation away from skepticism to look at the bigger picture. Sure, these seemingly for-profit fashion brands are using these charities to boost their sales and traction. But in the end, why does it matter? Of course, both brand and consumer have an obligation to question where their money is being spent, and a right to transparency on claims of charity.
However, consumerism during this time is something to be applauded in itself for simply sustaining the economic cycle. Not only have these sales done well, they have propelled the fashion industry to stay above water. They have allowed companies to afford to hold on to their employees, to be able to pay rent, and to continue to create items that are a small escape from a currently strange reality. The fact that millions of lives are supported by these sales is just a cherry on top.
---
– Written by Sana Kothari
Follow us on Instagram and read our blog for more on the upcoming designers and latest news to know from the European fashion community.