When brands began shuttering stores around the world in a bid to limit the spread of the virus, hundreds of retail employees were laid off or are on furlough. In what would perhaps be the first among a series of tough calls the industry would have to take, Rent The Runway laid off it's entire retail staff via Zoom.
Following along a similar path, Armoire – a rental company headquartered in the city of Seattle in the United States – had to drastically cut down it's employee strength, a move that it eventually hopes to reconsider in the near future. As the world heads towards a global recession, cutting down on costs seems to be a top priority for companies right now and employees are the first to take the hit – whether for the longer or shorter term.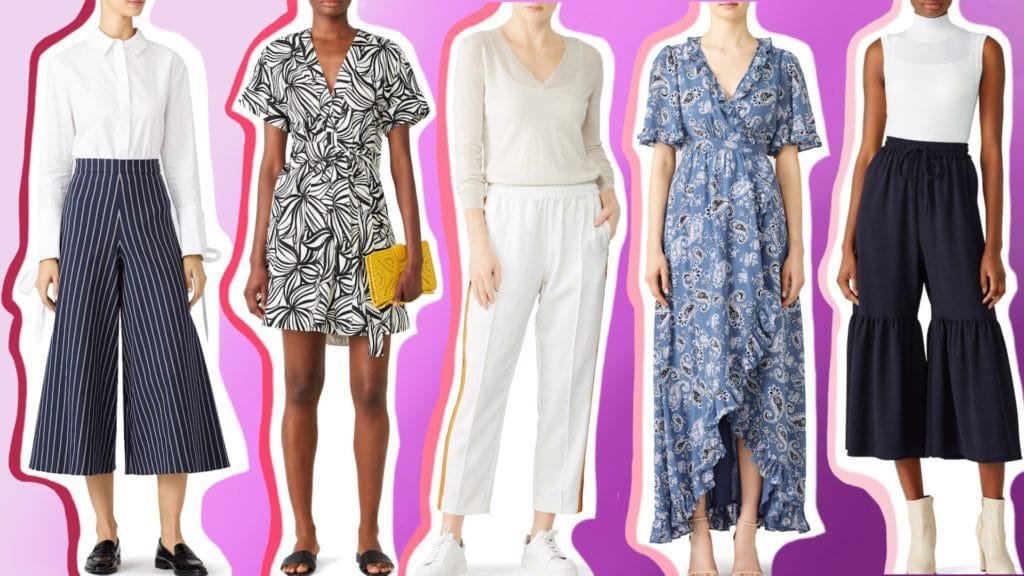 On the other hand, as more countries around the world go under lockdowns and people are forced to stay at home, the demand side of the equation has began to dry up. As more and more people take up #WFH, comfort(able) clothing seems to have become the norm. At the same time, outfits that were once reserved for occasions like weddings and cocktail parties are now being returned as governing bodies call for a ban on gatherings of more than five people. With the looming possibility of a global recession, spending power has weakened – whether by design or by choice.
Customers are also wary of the hygiene issues that are a part of the shared economy, more so in the face of a global pandemic that is rooted in an highly infectious disease. While most cleaning procedures used by rental companies include steaming and dry and wet cleaning at temperatures that are effective against the spread of the common cold and other flu virus, scientific information is still developing on whether they are effective in combating the novel coronavirus. And while the virus has a lower chance of surviving on soft surfaces like cloth and corrugated cardboard for a long period of time, potential customers would rather just wait out the peak of the pandemic and rent when it's possible to do so, socially and economically.
At a time like this when business is slow and a return to normal seems to be a thing of the future, how can companies ensure they keep the momentum going and their communities invested in their brand? While plenty of brands are using the digital space to host webinars and share everything from #WFH tips to recipes for that 'gram worthy coffee, it is imperative for them to go a step further and use this time and space to offer their communities content that is engaging, educational and inspirational. As retail strategist Doug Stevens says, "Use this time to reinvent how you do what you do, bring customers new alternatives, new value, and in the process even reinvent your own brand. Don't let innovation stop, because this could be the window of opportunity". Rental companies can use this opportunity to help customers that have been affected by the pandemic and create content that is both, realistic yet inspiring. Brands can use this time to empathize and in the process, generate customer loyalty – a sentiment that will serve them for the best long after the worst is over.
Use this time to reinvent how you do what you do, bring customers new alternatives, new value, and in the process even reinvent your own brand. Don't let innovation stop, because this could be the window of opportunity

Doug Stevens, as told to BoF
What, then, happens to rental fashion companies around the globe? At this point in time, it can be hard to have an informed opinion on the future of the shared economy. While customers are still shopping, purchases tend to be more thoughtful and pared back; in-line with a more conscious and minimalistic lifestyle – which is, ironically, what the rental fashion industry has always championed for. Customers may not necessarily be looking at rental fashion as an option to wear right now, but they are still looking. And when the worst of the pandemic is over and social calendars will begin filling again, the brands that customers will veer towards then are those who will keep their customers' best interests at heart right now.
While this is a tough time for independent creatives and brands all over the world, the only way forward is together. And though business may have paused for the rental market, it has definitely not stopped and in the future, the winner will be the one who chooses the welfare of their customers today, while aiming for #collaborationovercompetition.
---
– Written by Soha Joshi
Help us help the local fashion community of Europe! If you like the article, don't forget to share it + tag us @aispi.co and make sure you follow our Instagram and blog as we continue bringing to you more from the fashion industry in Europe and beyond!