Oh what a year 2020 has been… and we're only 3 months in! The novel coronavirus, a.k.a. COVID-19, has swept across the world. It has given rise to travel bans, social distancing and lockdowns of cities. With schools, restaurants and public events coming to a halt, COVID-19 has also brought about a sudden disruption of the fashion industry. 
In the retail sector, factories and retail stores are seeing shutdowns for the next several weeks. Large events such as the Met Gala and the CFDA Fashion Awards have been delayed. Fashion weeks have been cancelled, postponed or have even gone virtual. Due to consumers needing to redirect their spending from luxuries to necessities and the shut down of non-essential retail, fashion stocks have been hit hard. Compared to their peaks in 2019; Farfetch is down 74% to $7.27, Revolve Group is down 84% to 7.66$, and Kering is down 31% to $419.
The difficulty with these numbers is that most will accept them as a necessity in a luxury industry such as fashion. "We needed a slowdown to account for sustainability anyway." "The move away from fast fashion is long awaited." "It is normal that the luxury dress-up-for-the-1% industry has been hit." "So what? At most, they miss a season – but their brand will still be intact." The issue here is that there is little to no emphasis placed on those who suffer due to the change in bottom line – those whose jobs, livelihoods and means of sustenance are or will be lost.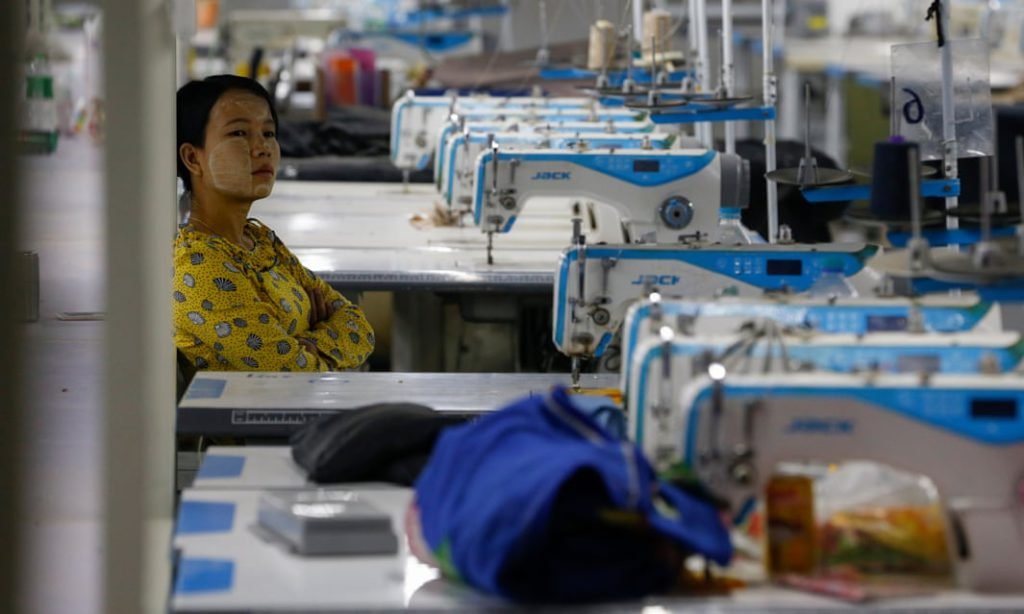 In all brick and mortar retail, the current downfall is unpaid leave to thousands in sales and management. The temporary closing of shops will also give rise to the conversion of customers to online shopping – making retail jobs increasingly obsolete. With the cancellation of large fashion events comes the sudden unemployment of all the daily-wage workers and contractors behind the scenes. It is not the glamor of the event that we mourn, but the jobs of event managers, builders and set up crew, waiters, caterers, performers, and hair and make-up artists, that depend on this work.
There is a similar dwindling of jobs at the beginning of the supply chain. Countries like Bangladesh, Cambodia and Vietnam are experiencing a lack of orders from foreign clothing brands and an unavailability of raw fabrics and components from Chinese manufacturers. This has lead to an extreme and sudden slowdown in production. Workers therefore face reduced or delayed wages, most of which are needed hand to mouth. In worst-case scenarios – as has happened to tens of thousands across Burma, Sri Lanka, India and more – factories have been shut down, and workers laid off.
However, all is not lost. 
Influential figures, luxury groups and designers are rallying donations towards causes such as hospital supplies and care. Amongst these are:
• Italian influencer Chiara Ferragni, who personally donated €100,000 and helped raise over 4 million euros for Milan's San Raffaele Hospital
• Luxury brand Moncler, donating 10 million euros for the construction of a new hospital in Milan.
• Designer Giorgio Armani, who donated 1.25 million euros to various Italian hospitals and institutions.
Some of these brands and houses have even gone one step further, repurposing their production centers to manufacture essentials during this time.
• Beauty manufacturers Coty, L'Oreal and LVMH are now making hydro-alcoholic gel for hand sanitiser.
• Designer Christian Siriano and Inditex (the parent company of Zara) are now making modified surgical masks for healthcare workers in New York and Italy.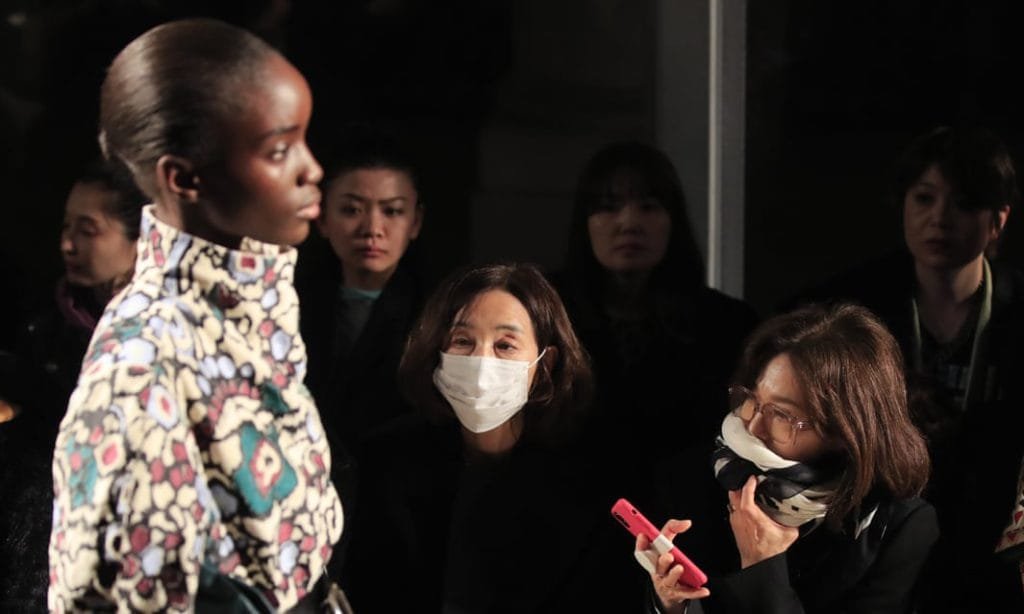 And on the education and innovations front:
• Fashion universities such as New York's Fashion Institute of Technology, Istituto Marangoni, and University of Arts London are taking to remote learning – and providing support for self quarantined students
• Fashion shows are being taken online into Augmented Reality, Virtual Reality
• Lookbooks of some designers now feature 360-degreelooks and even display to buyers through 3D holograms.
With the sudden suspension of not only the fashion industry but also economies across continents, the world is now waiting with anticipation to see what will happen next. The pandemic has astonishingly led to the rise and acceptance of various forms of technology and online accessibility with incredible results. Hopefully it will soon lead to the exposure of and more support for the most vulnerable links in the chain of supply such as through the Clean Clothes Campaign – a global alliance working to improve conditions in the garment industry. It could additionally be a catalyst: as brick and mortar businesses become obsolete due to technology, innovation could lead to those jobs being repurposed in online customer service.
As an emerging designer, it has personally helped me by giving me time to do that which I never could slot in. It gave me the space to step back from daily administrative tasks and get back to the roots of my design, resources and intentions. As we recover from this, the first worldwide pandemic in decades, with luck we will be able to work towards a stronger, further inclusive and more sustainable industry.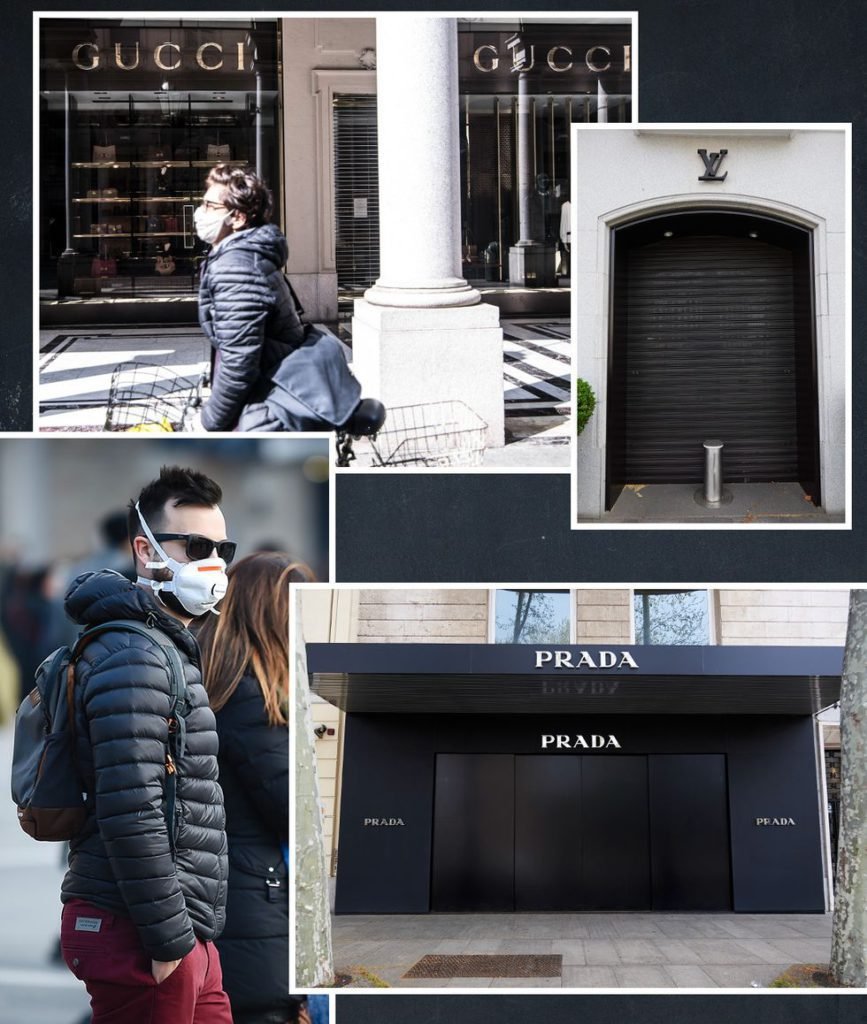 ---
– Written by Sana Kothari
Follow the AiSPi blog and Instagram to know more on how the European fashion industry is keeping up with business and style during the pandemic.