Decadent Dubai is the destination on everyone's mind when it comes to chasing the winter sun. From customised sports cars to its ever-changing skyline, Dubai remains in the fast lane. 
To give you a head start, we have collaborated with The Cult Curators to curate a guide that shows you this City of Gold in all its glory.
Sip Cocktail For Hours On End
Renowned for its abundant brunches and VIP nightlife, just because Dubai is located in the desert, it doesn't mean going dry during your holiday. Whether you're seeking a boozy package or punchy mocktails, no one is left behind in this beautiful city!
The first-ever extension of the homeware brand La Nena, this cafe offers delicious breakfast treats and artisanal coffee that we love. Warm interiors, exceptional decor, and Spanish delicacies–you wouldn't want to leave this venue.
After a full meal, make sure to take a stroll through La Nena studio to take in their unique handmade pieces.
Located on the Dubai-Sharjah border, One Degree Cafe's winter pop-up experience is set in the middle of the desert. From chairs to push sofas to makeshift canopies, choose your preferred seat in this desert-surrounded cafe.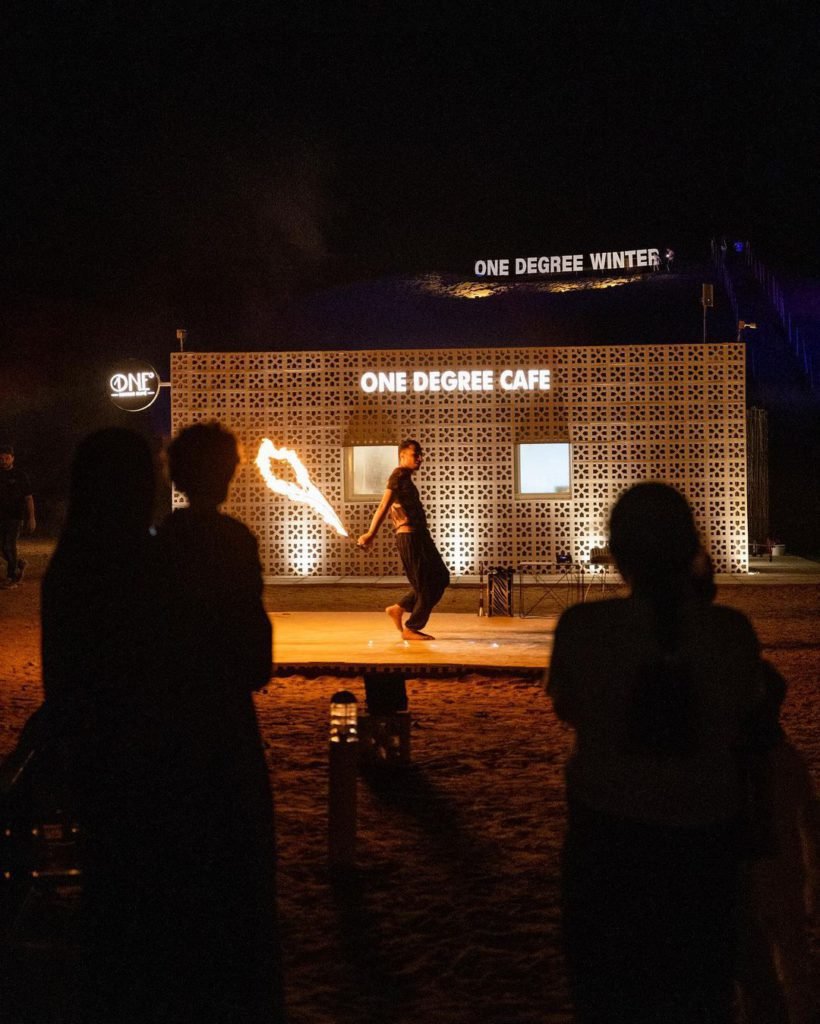 As the cafe is known for their premium Arabica coffee beans, you must order a cup to go along with your açai bowl as you enjoy the sun setting over sand dunes.
As the name suggests, Bla Bla is the talk of the town, and for good reason! 
Boasting twenty beachside bars and vibrant clubs, Dubai's 'go big or go home' energy pulsates from day to night.
Enjoy bubbles and international cocktails while overlooking sundown across JBR, or shine under the strobe lights until sunrise.
Savour These Michelin Menus
Il Ristorante by Niko Romito
Taking Italian cuisine to Michelin Star level is chef Niko Romito.
Bringing the flavours of Milan to Dubai, his extensive menus are a combination of tradition and modernity. 
Twiggy by La Cantine celebrates the South of France with their fresh, chic menu. Find delectable dishes tailored to all taste buds, from sushi to silky pastas, accompanied by elegant cocktails. 
A chef with his own constellation of Michelin Stars, Yannick Alleno has curated a set of menus to take you on a journey of exquisite French dining. 
Choose between his "Emotion" and "Experience" menus, composed of four to six courses full of the finest ingredients.
These beautifully presented dishes are an ensemble of  modern cooking techniques. 
French Mediterranean inspired dishes, unique cocktails, and minimalistic modern decor, Carine offers its customers an unbelievable dining experience in a bright and welcoming atmosphere. 
With a refined menu curated by Chef Izu Ani, this award-winning restaurant must be added to your Dubai itinerary.
Known for its modern authentic Japanese cuisine, Zuma offers a twist on the traditional Izakaya style of eating and drinking. Located near the Burj Khalifa, this contemporary restaurant has three kitchens: main kitchen, sushi counter and the robata grill.
Whether you're hosting a corporate luncheon or a social event, Zuma offers unique spaces for all your needs.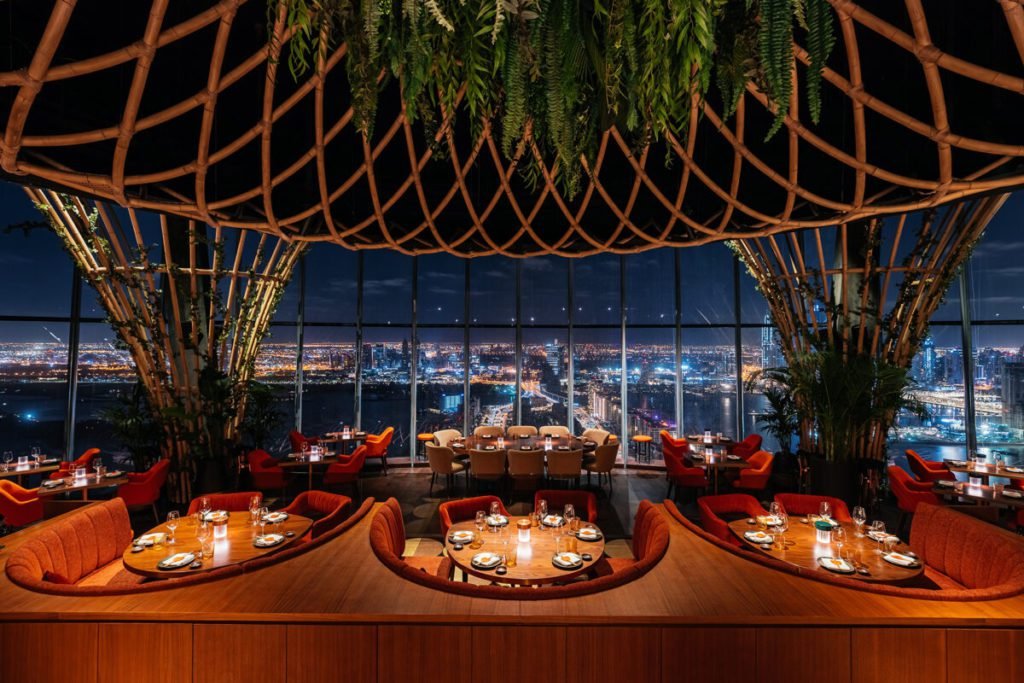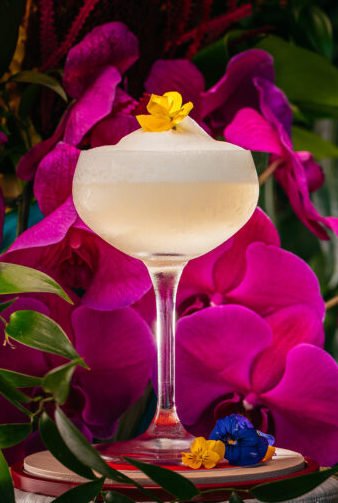 What happens when you mix Japan, Brazil and Peru? A culinary experience unlike any other! Located on the 51st floor of St. Regis hotel, Sushi Samba offers the chance to dine on Japanese tempura, Brazilian moqueca or Peruvian anticuchos while enjoying a 360-degree panoramic view of the iconic Palm Jumeirah coastline, Arabian Gulf, and more. 
Along with being the highest restaurant on Palm Island, it also offers a menu that delights every palate.
Partners and renowned restaurateurs, Sandro Silva and Marta Seco opened Amazónico in Madrid in 2016. Soon after gaining popularity, it opened its doors in Dubai in the heart of DIFC. 
The three-story restaurant offers an immersive environment filled with lush greenery and natural materials designed by Lázaro Rosa-Violan, an internationally renowned artist. Explore their tropical and Latin American menu inspired by the Amazon, Asia, and the Mediterranean communities that inhabit it.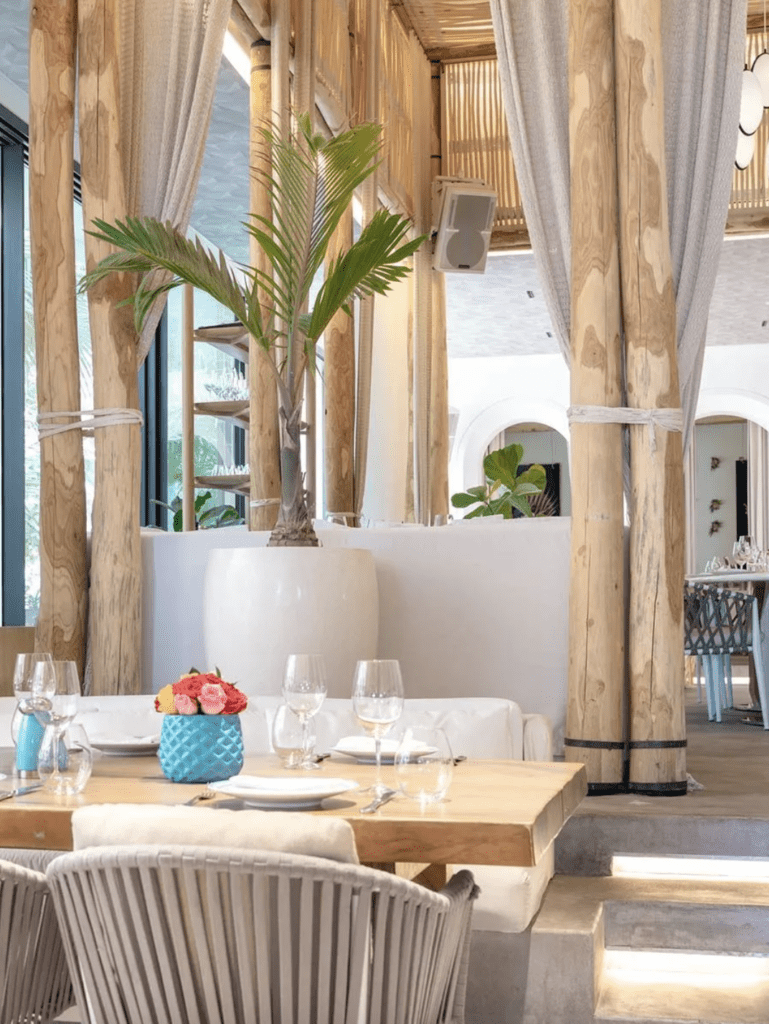 Originating in Mykonos, Nammos is an internationally renowned restaurant chain that's known for its Mediterranean flavours. Located in Jumeirah beach and Four Seasons Resort in Dubai, it offers Mykonian dishes that will leave you wanting more. 
Redefine luxury dining with a one-of-a-kind gastronomical experience at Nammos. 
More than just a culinary experience, Sublimotion is a multisensory journey which merges culinary art and technological innovation. Step into an exciting world of molecular gastronomy and haute cuisine in a compelling and exciting atmosphere.
Co-founded by Paco Roncero, two-Michelin-starred restaurateur from Madrid, Sublimotion includes a 360-degree screen which stimulates diners' senses with imagery projected onto every surface–from walls to the table. Turn your next dinner date into a show at this one-of-a-kind restaurant.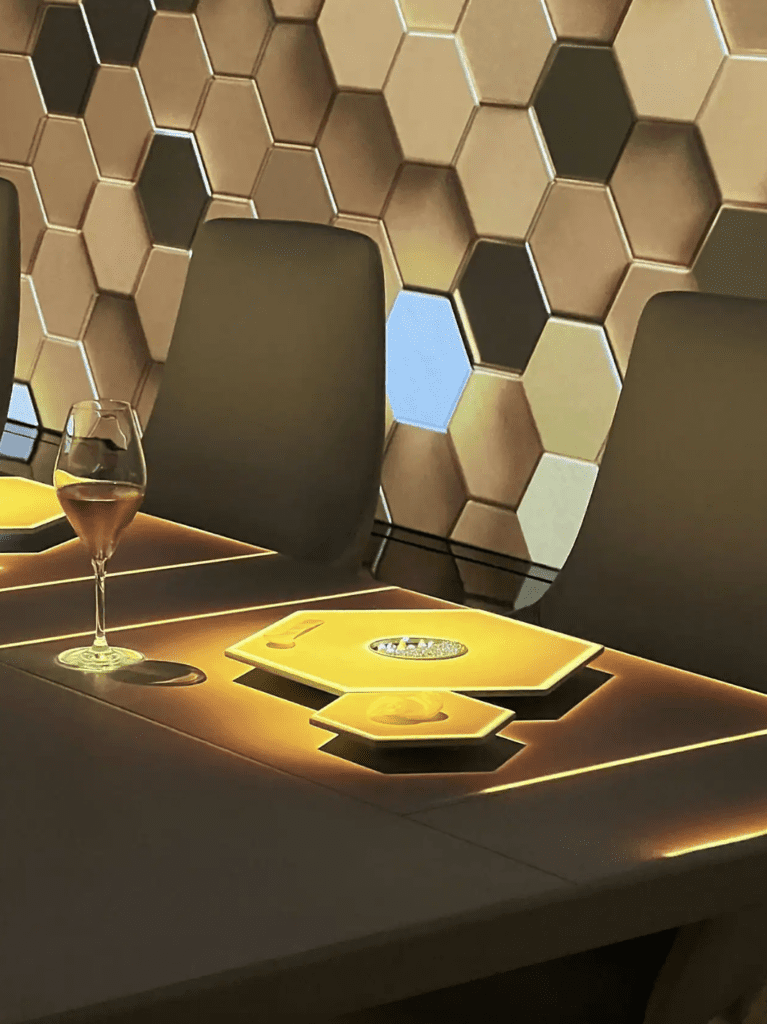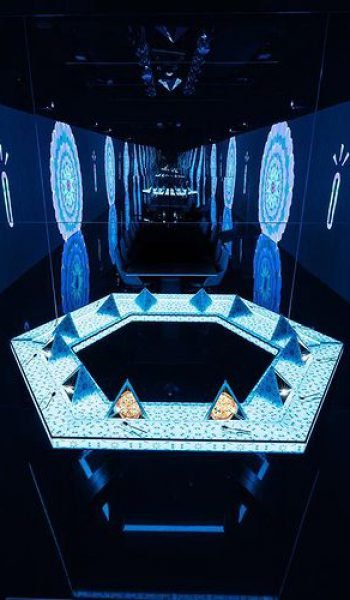 See: Sand Dunes and Stars
Dreaming of some desert escapism from the business of the city? Sonara Camp will become your oasis.  
An evening in Sonara is an ambient fantasy, filled with glowing embers of fire shows and a sense of freedom.  Choose from their range of experiences catered to you and your family's desert desires.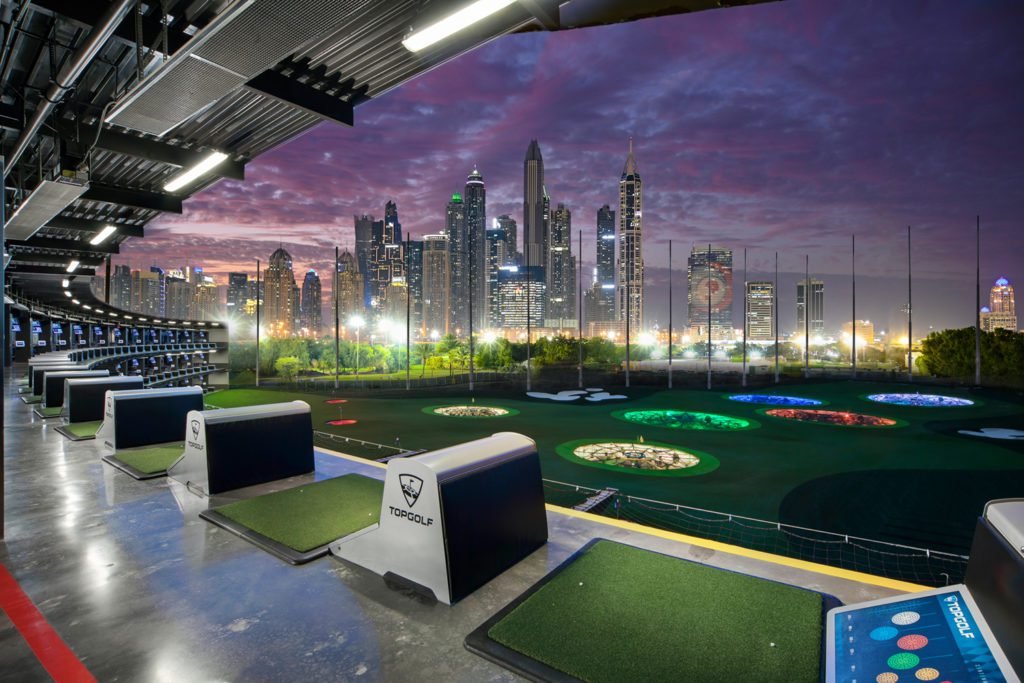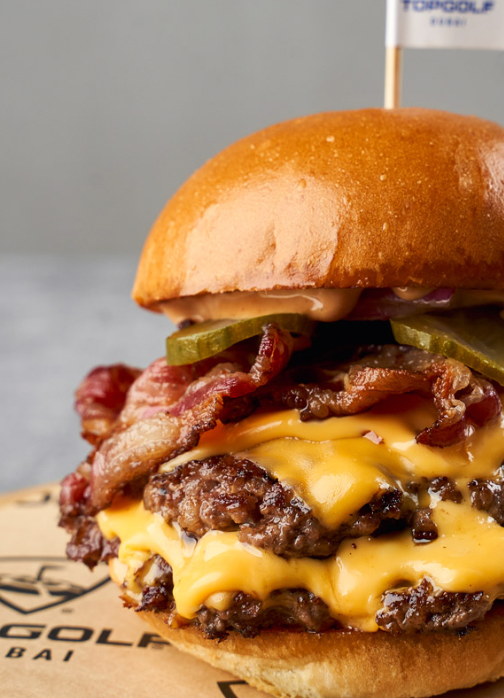 Whether you enjoy golfing or don't, TopGolf offers an unmissable experience to anyone who visits it. 
This three-level venue at the Emirates Golf Club spans across 60,000 square feet with a rooftop terrace. It consists of 96 hitting bays, 3 restaurants, and live music–all of which promise a good time to visitors. 
Shop: Curated Collections and Culture
Life is made simple in Dubai, stress is simply off limits! This also applies to fashion, where shopping couldn't be simpler. 
These boutiques offer a second home to their clients who have wardrobes to die for. 
Inspired by international travel, their in-house jewellery brand's  designs are created with the cultured nomad in mind. 
Escape the busy malls and experience a whole new way to shop.
Comptoir102 isn't just your average boutique, it is a fully functioning home for all fashion lovers with an amazing curation of international brands
Indulge in founder Emmanuelle Sawko's healthy offerings and fuel up for a day of dressing up. 
Kulture holds your hand and leads the way as you discover new lands through fashion and food. You can find everything your heart desires here, from fresh flowers to stylish accessories! 
Written by Sophie Corbett & Amulya Misra
All images are credited or courtesy of their respective brands. 
Learn more about Dubai here. Looking for guides to your next getaway? Explore our city page! Follow us on Instagram  for regular fashion inspiration.