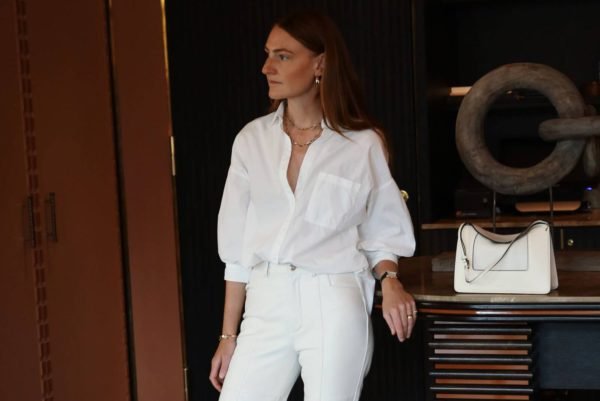 A city of contrasts – the modern architecture and vibe blending seamlessly in its rich history, where each inhabitant is an individual and yet can be free, diverse and included with solidarity. Amsterdam is quickly becoming known for its sustainability measures, great food and stylish but easy-going culture whilst already being beautiful with meandering canals and rich with historical architecture & museums. Today I give you a sneak-peek into Amsterdam's hidden gems through the lens of Elza Wandler.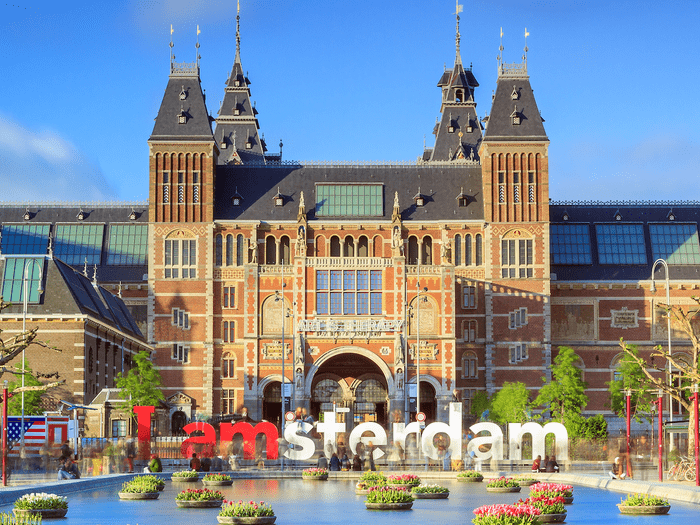 You ask: Who is Elza Wandler?  She is the designer behind her namesake leather goods brand Wandler, and has she got an eye for some stylish spots! She has been based in Amsterdam her entire life and her line of boldly coloured cult bags has quickly attracted a massive line-up of Instagram followers, and after gaining traction for its hit style, she expanded into footwear in 2019 and now also includes chic well-tailored denim and leather clothing under her label. She created a lot of buzz for her label by transforming an abandoned gas station in Amsterdam Noord into her first physical presentation of her brand by wrapping silver metallic siding and a fresh paint job in the brand's signature colour, crisp apple green. You can watch this extraordinary installation here.
It is then that she realized that this area of Amsterdam is newly buzzing with cool new places that are yet to be discovered. Stay tuned to discover some lesser touristy, lesser-known, great-vibe spots.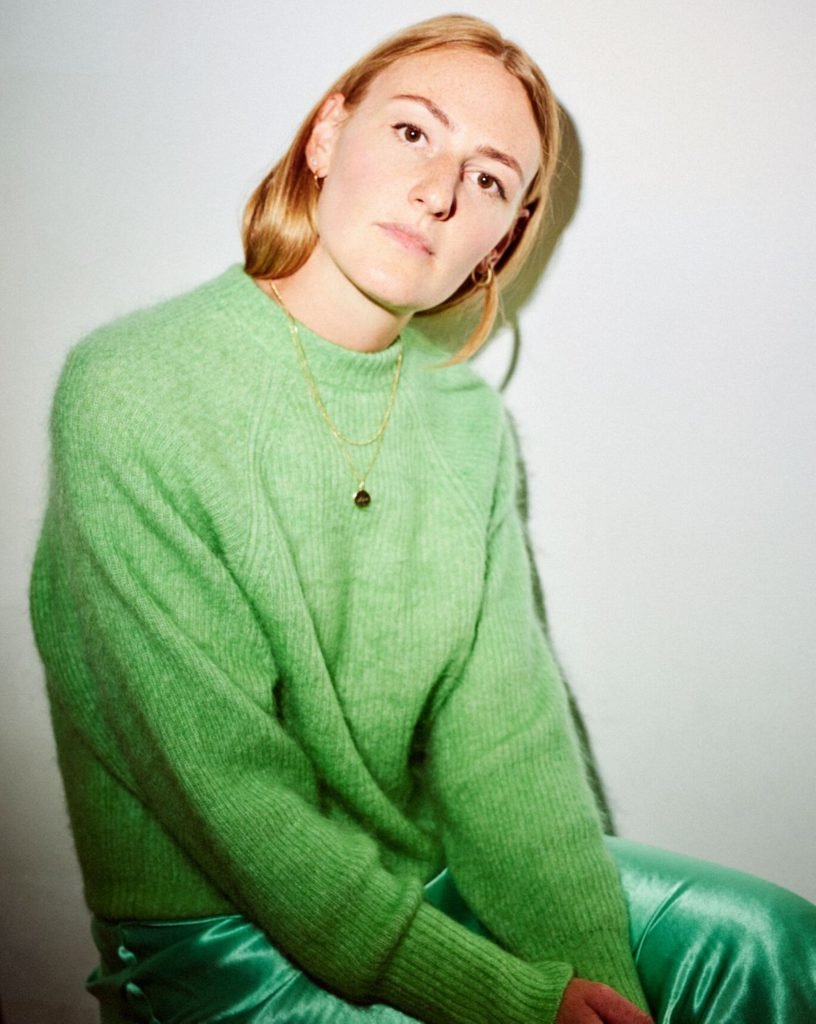 The brand's tagline is "Luxury leather goods for modern femininity." It aptly represents the brand due to its effortless aesthetic and luxe her very versatile products bring to your wardrobe.  
A bookstore and publisher with the most beautiful books at the Hotel De L'Europe. Wandler is heavily inspired by books & magazines in all creative areas including photography and interior design. She recommends this place to buy a perfect gift but also to browse around since it is so aesthetically pleasing especially designed by renowned interior designer duo – Nicemakers.
Salon Heleen Hulsmann offers a carefully selected selection of second-hand designer clothing, shoes and accessories. The collection has been critically selected to ensure that only the truly unique, quirky and fashionable pieces make it to the finish line. The Salon does not sell vintage, all designs come from very recent designer collections (usually less than 3 years old). In short, wonderfully curated current trend second hand pieces of good quality.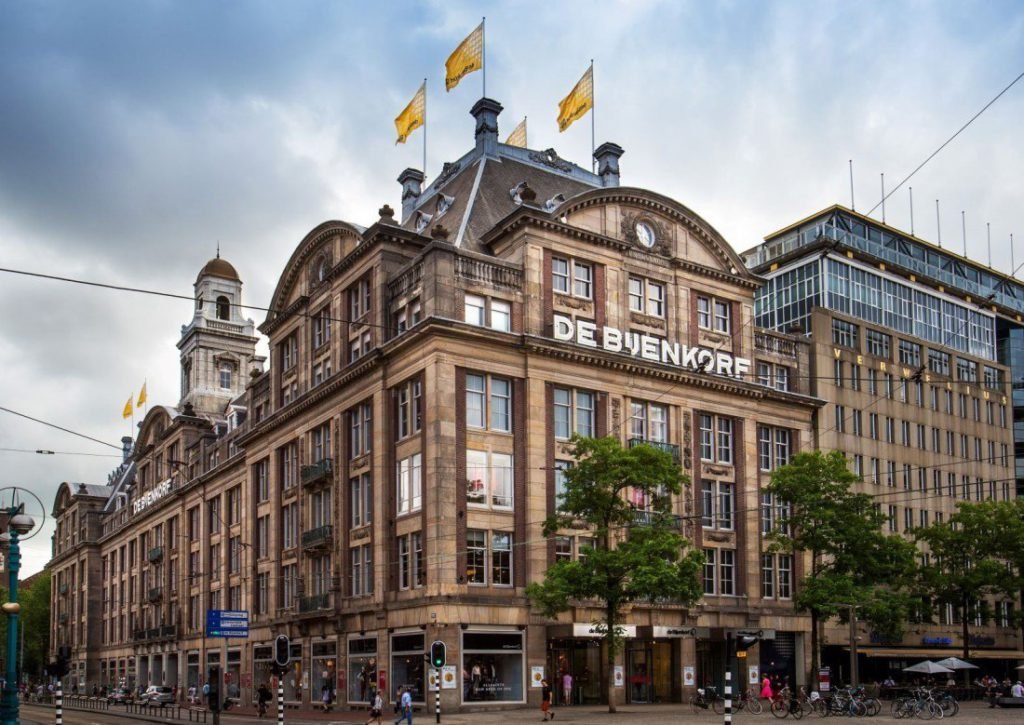 A place that is so much more than a multi-designer luxury department store located in Dam Square. It's a place where you can find everything luxury that you would need under one roof from Chanel to Louis vuitton to Off White and what can get better than that! It has ana amazing cafeteria as well as make up section.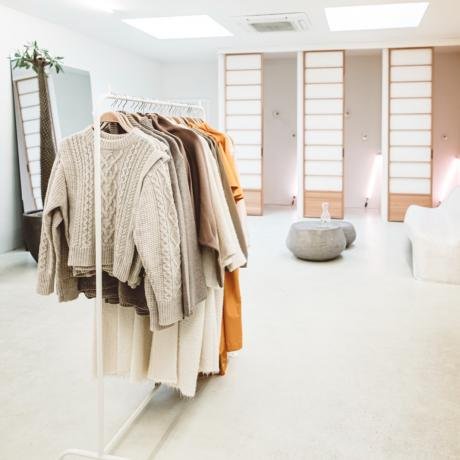 An impeccably tasteful multi-designer boutique with a collection of selected high-end designers. She recommends this store as a must-go if you're looking for timeless investment pieces.
A beautiful but quaint market where one can find really unique one-of-a-kind items. Bonus!!! It has the best apple-pie in town as well!
Apart from all these boutiques she is often seen in her favorite labels such as Prada for jackets, Gucci for loafers, Totême for jeans, Attico, Ellery, Sies marjan and Halpern.
But first, Coffee! She refers to 'Toki' as the best coffee in town with a great lunch menu. It is a typical hip Amsterdam Cafe which isn't very touristy which makes it a great place to enjoy your morning coffee or catch up with old friends on the weekends.
An adorable rooftop restaurant with some great views of the canal and top food.
A steakhouse on the top floor of the W Hotel with an amazing view of the city. Need I say more? The pictures that you see online of this place doesn't do it any justice. It is just off Dam Square and has got to be one of the most picturesque views in Amsterdam.
Wandler's favourite restaurant in the city. It is a really cute Italian restaurant and recommended for lunch and dinner in the Jordan areaa.
A concept restaurant with great food and super collection of wines. The light art interior is something to look forward to.
Apart from this, Wandler recommends staying Hotel De L'Europe as it is the oldest luxury hotel of Amsterdam which was recently redesigned by renowned design studio 'The Nicemakers'. She also suggests The Hotel Pulitzer for business meetings. And if you would like to go dancing after dark the place to be is 'De School'.
Amsterdam, though most commonly known for its tulips, canals and the infamous Red-Light District is so much more than that. It is quickly becoming a go-to hub for fashion enthusiasts, green conservationists and good food. 
Writen by Parishi Shah Jogani
This article has been inspired by an interview with Elza Wandler in Vogue.
To know more about the city of Amsterdam, visit our city page. Follow us on Instagram to say updated on the best of European fashion.