Sister Jane's whimsically eccentric designs will make you feel like royalty. The contemporary London-based brand releases refreshing new capsule collections every six weeks. Each of its limited-edition designs combines the latest trends with feminine, retro touches. 
The magic begins in the Sister Jane Townhouse in West London; where each garment is designed with intentionally integrated details and considerable sustainability efforts. The brand itself is a visual experience that stands for individuality and this unique store location is where it can best be appreciated. A Townhouse visit can include a fashionable stop at the Sister Jane restaurant (Cha Cha), the boutique, the showroom, and their refreshing garden rooftop; all in the same building as the headquarter offices of course. The brand's presence has grown from its local flagship location to worldwide whereabouts, developing a solid following.
Limited-Edition Collections
Sister Jane stays true to its unique aesthetic which blends nostalgia with newness and sophistication with playfulness.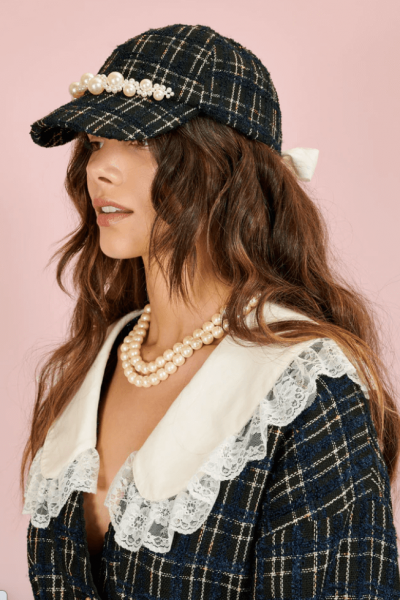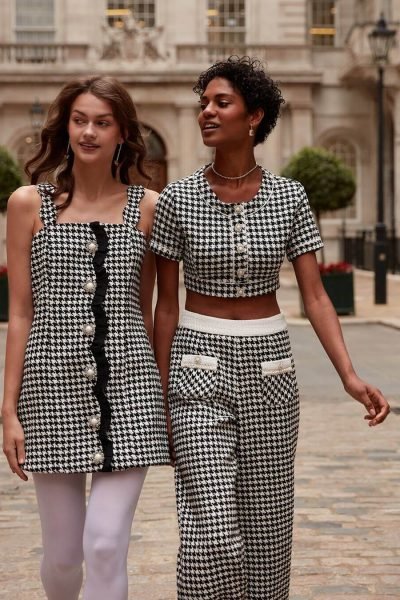 Ornamented jacquard dresses, tweed sets, jewelled collars, trimmed suits, and bow blouses are amongst its emblematic pieces. The one-of-a-kind aesthetic appeals and inspires women internationally.
Sister Jane collections involve clever use of stand-out fabrics and prints with quirky imagery. To create vintage-inspired pieces with whimsical details, the brand experiments with colours, silhouettes, and oversized proportions. Clear appreciation for the '60s and '70s fashion era is pertinent throughout, yet each collection tells a different story that women can relate to. Sister Jane manages to create important wardrobe pieces that maintain their recognisable individuality, yet transition with the seasons for greater functionality throughout the entire year.
Enrico Ziglio established Sister Jane in 2011. He did not have any fashion experience at the time, but was heavily motivated to jump into this industry by curiosity and the passion he had always felt for design and aesthetics. The brand took off with its signature vintage-inspired artistry expressed through big bows and Victorian frills and has maintained its essence ever since. 
Whether you lean towards the feminine and nostalgic or the spirited and jolly, you'll be fascinated by Sister Jane's dreamy collections as much as we are.
Written by Hannah Gabriella Armstrong Méndez.
All images are courtesy of Sister Jane.
Explore more boutiques in London through our City page. Visit our Instagram to know more about the latest European trends.