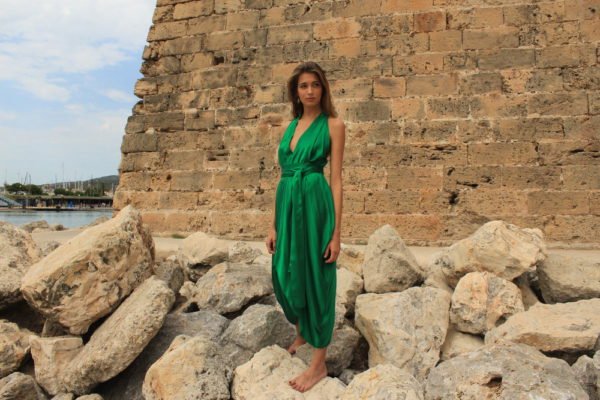 E P O K was founded in London, in 2018, with the ambition of creating a new feminine silhouette, appealing to both western and eastern women. AISPI had the pleasure to interview the founder, Prudence, and learn more about this newborn brand that hopes to break the frontiers of cultures, shapes and ages.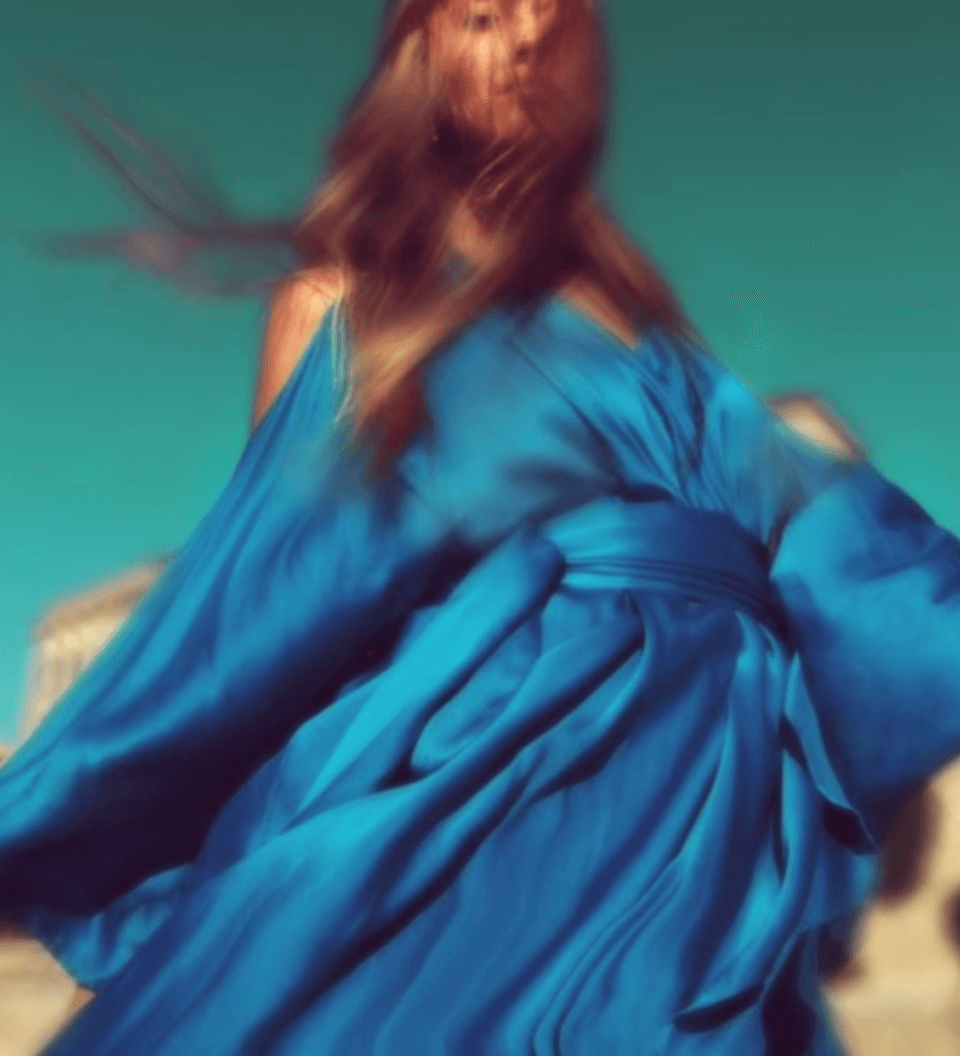 What is your story and your inspiration the brand?
The designs are inspired by the fluid shapes of the kimono, sari, abaya and the wrap dress, that enhance and liberate the female form. E P O K wants to create a style that crosses cultures, shapes and ages, and that is adaptable to all different environments or moods.
What materials do you use?
We use only the finest fabrics. We almost exclusively use silk—not only because it's gorgeous to wear but it's an incredibly fabric that is strong, soft, versatile and breathable. Silk is also a protein as it is not grown in the ground and its environmental impact is far less than say cotton or polyester. We avoid these fabrics and choose to use silks and silk blends and other natural lower impact fabrics.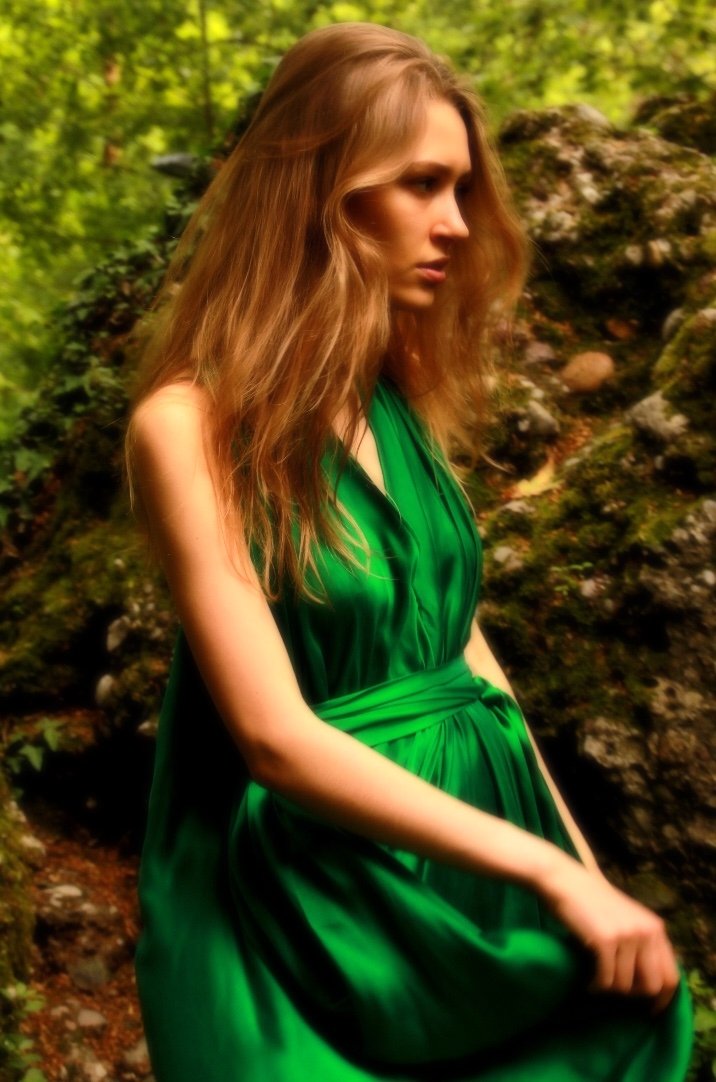 What is your price point?
We learn towards the luxury end of the market, and our price range goes from €650 to €2000. All our dresses are made to order in our London studio. We have embraced the slow fashion model, but your item still ships in 7 days. Here is the magic combination of quick shipment with slow fashion we are in love with!
How does the E P O K experience work?
As a new born brand ready to break the rules, our brand  is not confined by the normal fashion calendar. Instead, it comprises of fabric story and colour drops throughout the year. Each dress is made to order and crafted in fine silk in their studio. Then, the customer receives their E P O K dress in approximately a week.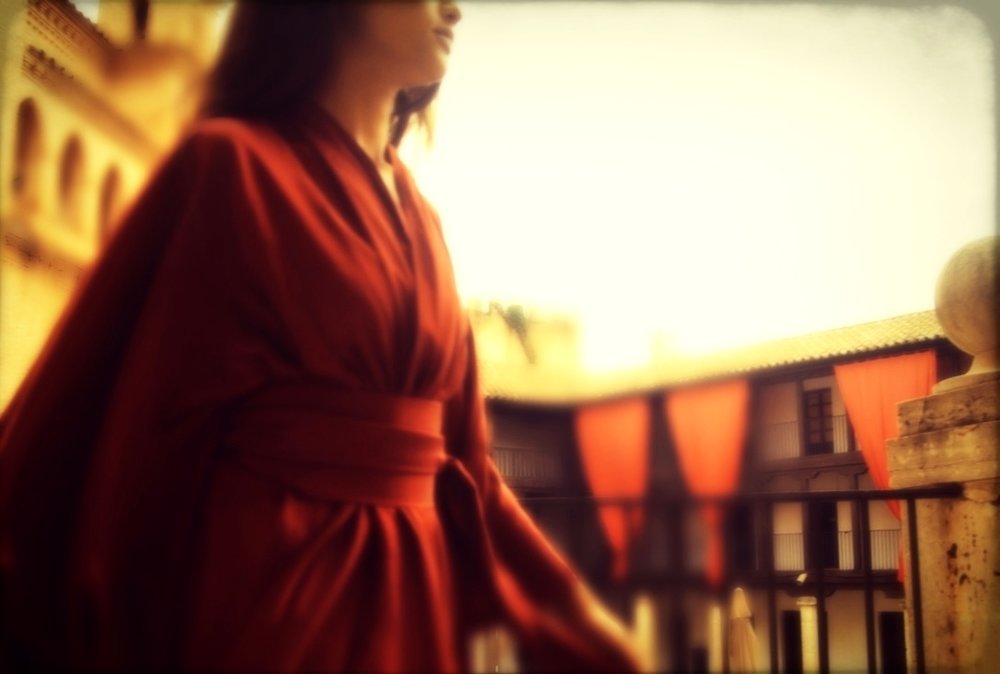 Where can our readers buy E P O K?
Our flagship online boutique just launched! Actually, we are still in our soft launch now. We ship worldwide, and there is a free shipping order right now. Guys, did you hear that?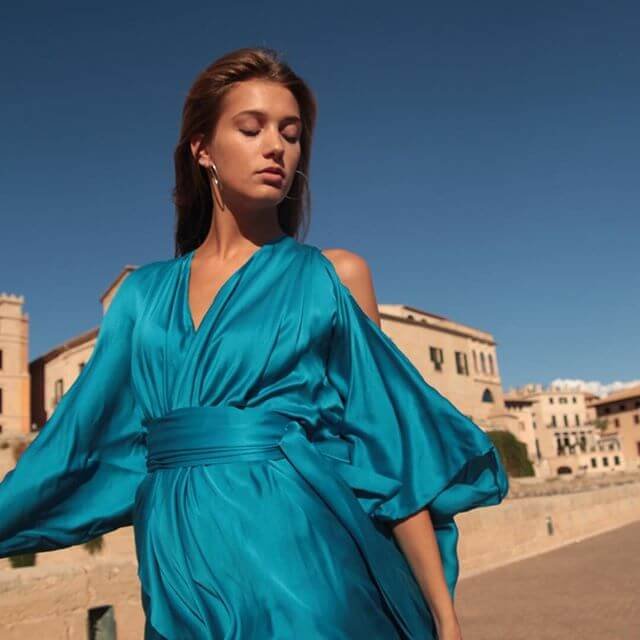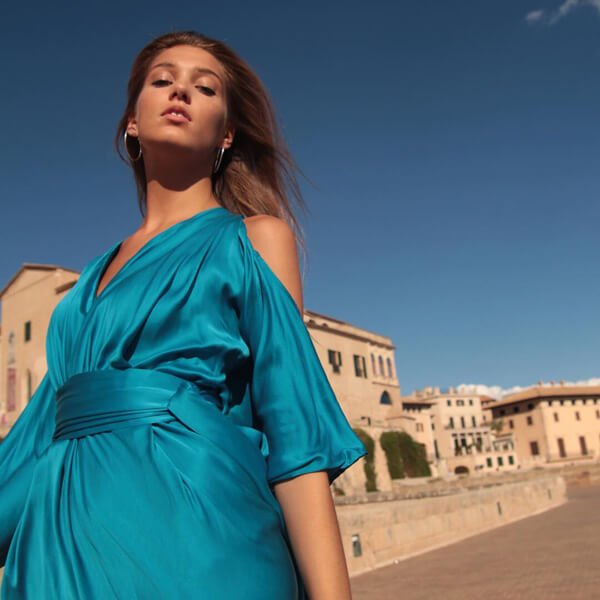 Do you personalise products? What could customers do to make their outfits unique?
Customers can order scarfs and Hijab items to complement their outfits whenever they want to. If our customer requires a special size or a dress for a special occasion, we can create something custom made. For our Islamic or Middle Eastern customers, we can make dress modifications too.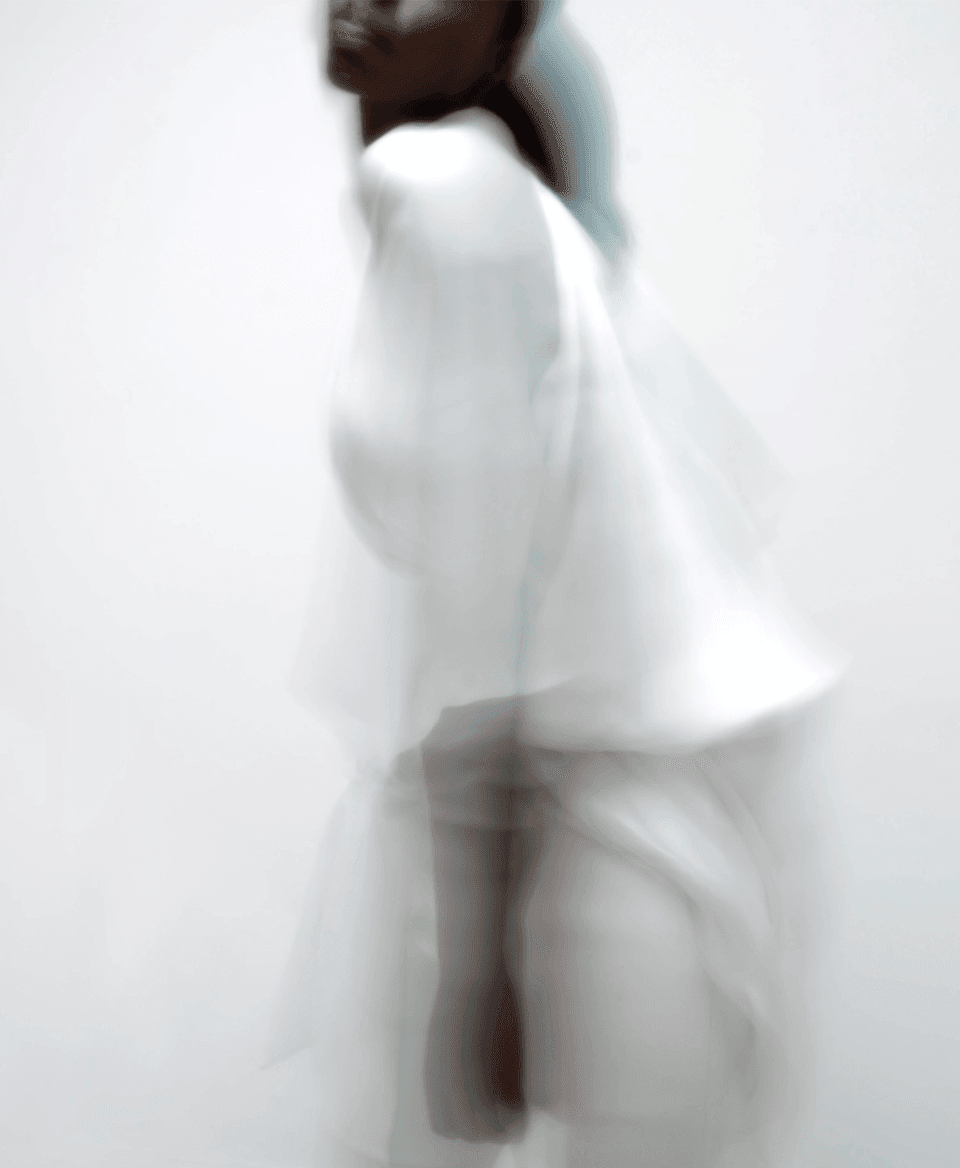 Finally, just a quick collection of factors that make you unique, just in case any of our readers are not convinced yet.
Well, we have many differential factors. We work out of seasons, off fashion calendar, creating stories with fabric and colour pallets throughout the year. We manufacture limited edition garments and special-order pieces, made from the best materials by the best experts. Designs are deliberately inspired by kimonos, saris and the abaya to create a new feminine silhouette that frees the female form, that respects these aesthetic heritages and reimagines them for a better future.
Because that's what the new Epoque (or E P O K) is: open frontiers- to time, to culture, to women.
Remember, we have a 10% AISPI discount for you! Check out this and our E P O K coverage here.
---
– Interviewed by Aisha S Kothari and transcribed by Virginia Lite. All images are courtesy of E P O K.
Did you enjoy what you read? Click here to discover many other emerging designers that come to stay.