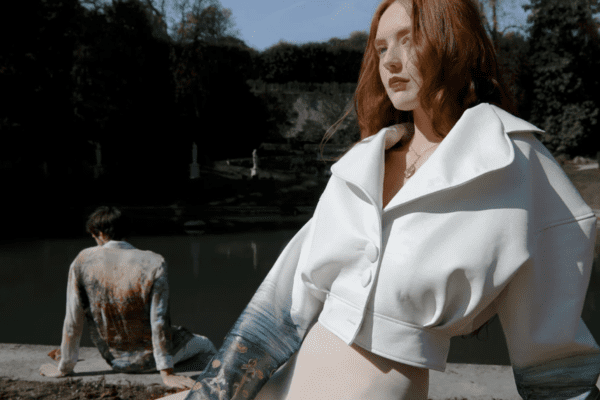 A sustainable ready-to-wear label with ethical and eco-responsible values, Parisian brand Fête Impériale is changing the way people perceive fashion forever. The brand has designed their own kaleidoscopic universe of vibrant colour and botanical beauty through their collections. Inspired by the elegant era of Belle Époque and the '80s fabulously outrageous attitude, they design soft imperialistic armour for the integral woman. 
Translated literally to 'imperial festival', the brand was founded by Laura Gautheir who wanted to celebrate the women of today and their "scandalous characters". It encourages all women to embrace their femininity and let out their true selves without fear of judgement. Embrace your freedom and become a warrior of pride and success with Fête Impériale. 
Romantic & Ethical Collections
With a wish to design colourful pieces that liberate women, Fête Impériale's collections are 'outrageously' elegant with an artistic flair. Feminine details, rich materials and expressive prints all define their romantic style.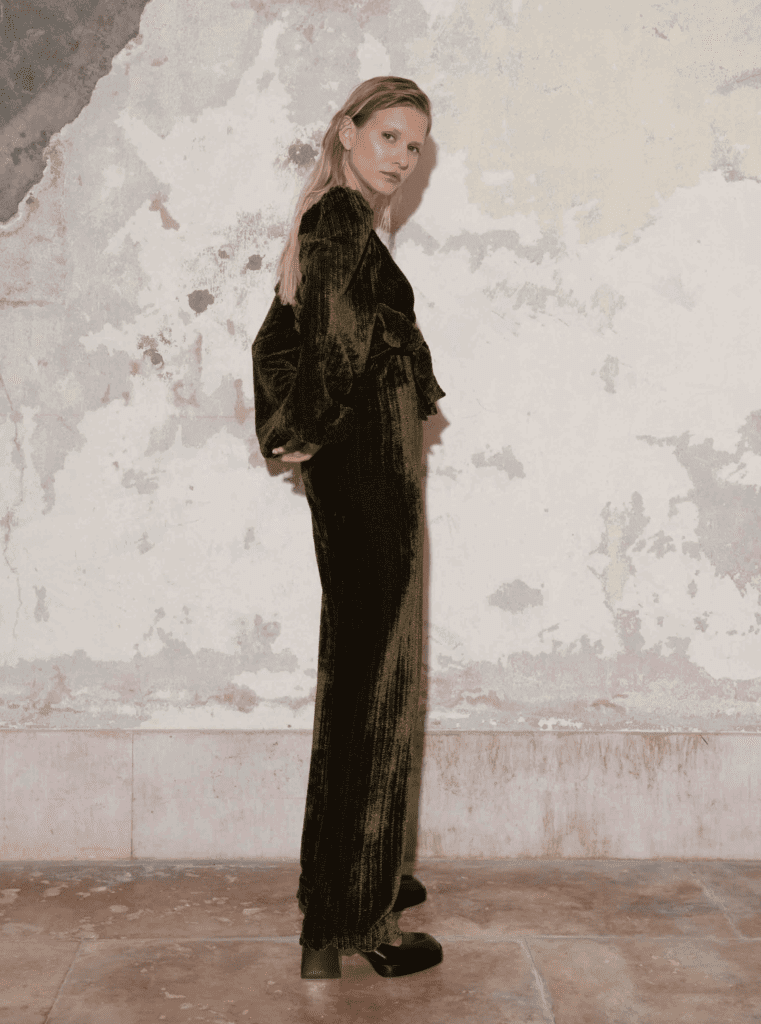 The collections are inspired by the decadence of the 19th Century and the British punk movement–an unorthodox mix that somehow results in harmonious designs. Their fluid silhouettes are enhanced by the use of natural materials and bold androgynous cuts.
An Act of Free Expression for Women
Inspired by successful women, Fête Impériale creates collections that allow them to be free to express who they really are. The pieces are luxuriously comfortable while still being stylish. "From supporting the fight against endometriosis to reducing clothing waste, the brand cultivates genuine partnerships to make a difference and participate in societal change," says their website.
Prints are at the heart of any Fête Impériale design. Designed by founder, these patterns invite the audience to travel to imaginary landscapes that exude freedom. 
Whether its through a photograph or drawing or eclectic tabletop pieces, Laura creates a pattern for every collection is highlighted by the palette of colours it is dipped in.
The Story Of Fête Impériale
The Fête Impériale maison was launched in 2015 by Laura Gautheir Petit as she explored her fascination with the liberation of Paris. Thus the brand became a marriage of '80s punk splendour and the riches of historical Paris.
This is particularly evident within her eclectic range of fantastical prints, inviting you into her dreamlike world of psychedelic landscapes. Today, Laura continues to discover this imaginary paradise by seeking inspiration from photographs, poetry, and mythology; occasionally collaborating with other artists.
Fête Impériale currently operates five flagship stores across Europe and even the USA, with Qatar soon to be joining their ever-growing roster. 
Written by Sophie Corbett. 
All images are courtesy of

Fête Impériale

. 
Visit our Paris city page to know more about French designers who are changing the world. Follow us on Instagram for daily style inspiration and updates!