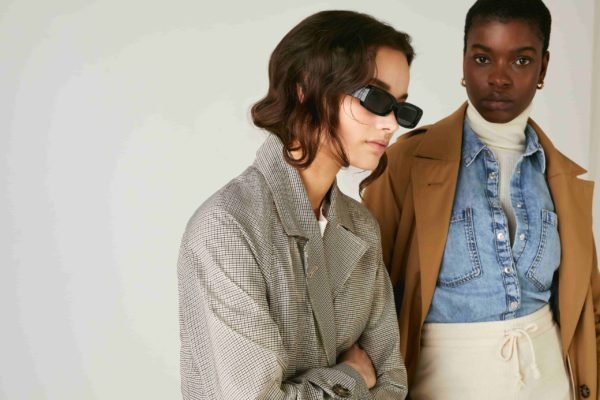 You know those times when you're watching shows like Gossip Girl or a chick-flick and you spot the lead actress, impeccably dressed, emerging from a blizzard? You may think that you could never survive in such weather wearing what they have since you'd either freeze to death or resemble a wet rat due to the downpour. What if this could be you too!?
Rain or storm, nothing can stop you from looking fabulous! When you live in any country that has unreliable weather, your outerwear becomes a prominent part of your outfit. With Rain Couture around, you never have to compromise between looking fabulous and feeling warm and comfortable. Rain Couture offers a one stop solution to looking stylish whilst also being cosy all as you withstand a storm. It will help you fall in love with those amazing moments of life that won't even stop the weather.
Their designs can be described as a 'wardrobe essential that no woman should go without'. Their expansive range covers all, from women to men, to kids and accessories. It's about investing in clothing that is built to last, made in such a fashion that they are kind to the craftsmen, developing timeless pieces that last a lifetime, and above all are multifunctional. Wearable in all kinds of climates, seasons and occasions, Rain Couture designs are an investment.
Anything that you need in a coat, it has. Made of 100% waterproof and windproof material, it has an adjustable hood, taped seams and two- way zippers. They also feature buttons on the inside that you can use to attach other winter essentials to when the temperature drops! Their design is completed with a key cord and even an AirPod holder!
Need any more reason to invest in these products? They are timeless styles that you can wear to every occasion, made consciously with fair labour practices and not mass produced. Some coats are even made out of recycled materials! 
Their pieces are waterproof, windproof with a breathable coating. Their premium innovative durable materials have a special membrane with a watercolumn of 10k and a breathability of 5,000 gr/m2. On the outside of the material, they apply a special DWR treatment, so the first raindrops will roll off the fabric. Their detailed designs have many cutlines and seams, but each of the single line and seam is taped. This is done with utmost care with specialized machines. This true for even their woollen looking coats.
Rain Couture came to be when Daphne Gerritse, working mother of two who often commutes by bicycle, found it impossible to find a coat that wasn't too hot, too cold, too wet or too ugly when confronted with the unexpected elements of nature. Her idea: An all-in-one fashion solution that could work for all occasions, all weathers, all seasons, all styles for all time. It was an ambitious challenge, but one that Daphne took on with full energy and spirit.
It took five years to get the product right. Despite multiple trials and errors, Daphne held steadfast to her vision. After all, she wanted women to feel confident, sophisticated and protected while they rushed around living their busy lives. Her determination paid off in a wardrobe essential that no woman should go without.
To really understand their detailed styles and designs, take a closer look at this inner jacket and see how it can be worn in a multifunctional manner. It comes with detachable sleeves and can be buttons to the weatherproof trench as an inside layer. Really it is one coat that serves all!