My name is Nikita Khaire and I head content at The Wedding Brigade – a digital portal for all things weddings! I have always been brought up in an environment full of diversity and it has taught me to live and adjust anywhere in the world, a quality that helped me to quickly adapt to the multi-talented city of London. I completed my undergrad in Fashion Design post which I slowly worked in carrying forward the role of a brand manager for an Indian sustainable designer label Ka-Sha by Karishma Shahani Khan. This is where I explored my strengths, worked on my weakness and opened my horizons to learning. I realized that one of my main forte was, communication. I love people and I love to travel, so I decided to move to one of my most favorite cities in the world, London, and worked hard towards bagging a spot at the London College of Fashion for my Masters in Fashion Design Management (big shoutout to my ever so selfless parents).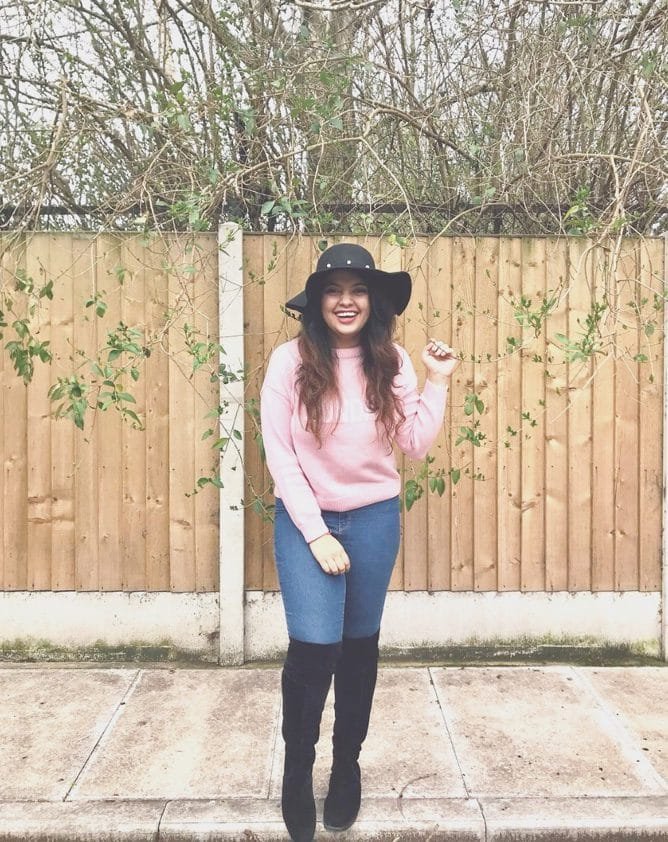 Being a solo child of two very confident working individuals, being independent came naturally to me. Moving away from home was more enthralling than challenging, barring the rare bouts of home sickness of course. Living in a city housing nationalities from all over the world meant witnessing diverse thoughts, cultures and most importantly fashion. I turned into a keen observer and just in general passive to my surroundings during my course and time in London.
From high-end to budget and from vintage to thrift shops, there is so much to observe and learn from the many communities who call the bustling city home. Londoners excel in expressing themselves through fashion. Everyone's aesthetic differs from the other and the push for that extra effort of looking perfectly put together is visible on a daily basis, be it walking through Regent Street or wading your way through Oxford Circus excusing yourself between humongous Primark totes. From discovering hidden fashion gems sandwiched between tiny alleys to picking up some exclusive finds in Notting Hill, London has it all.
During my undergrad days I had the chance to experience some Parisian & Italian fashion too; in my opinion, it was a tad bit underwhelming as compared to the sartorial vivaciousness that seems at home in London. The streets of Paris witnessed women prancing around in their classic Burberry coats & berets while London had a women walk around NikeTown with their trendy Bershka coats and Balenciaga sneakers all the while sporting accessories from a local designer. London is much more diverse and welcoming to local fashion boutiques and young designers, as evident every season at London Fashion Week.
During my Uni days, I chanced on having the opportunity to work part-time with Tory Burch & Harvey Nichols; amidst the usual celebrity spotting, I also came to observe consumer behaviour and fashion trends. Interacting with the incredibly bold and fashion forward customers taught me to be individualistic and not blend in the background. I currently work with a wedding focussed digital marketing startup – The Wedding Brigade – as a content idealist & strategist where I bring in my experiences from my time in London to creating content that can help widen the horizons of the typical Indian audience residing in the multi cultural city of Mumbai.
AISPI seems like the perfect way to shop and feel like a local while staying/ travelling in Europe, it gives you the feeling of being in the know and in charge while exploring. Expert approved boutiques honing local talents is just what you need when you are exploring a new city and AISPI is definitely going to help do that. More so, some of the shops makes me want to travel to shop and not just shop while travelling. Building a digital presence to explore collaborations with foreign talents gets easier with AISPI and I cannot wait to delve further into creating new experiences with the help of multi faceted platforms like AISPI.
---
– Written by Nikita Khaire, Edited by Soha Joshi
Follow the AISPI Instagram and blog to catch up on the latest and the best from the fashion industry in Europe and beyond.