If you are looking to catch a break from the influx of images that are currently dominating your Instagram feeds, allow us to suggest a few talented artists who have successfully managed to merge the art of fashion illustration for a living.
While fashion illustration in itself is not a novel concept, the industry had been, until quite recently, pushed into the background with glossy imagery taking prominence. However, thanks to the power of social media, fashion illustrators, along with a host of other artists, are looking towards avenues such as Instagram and Facebook to showcase their art and gain clients in the process.
Dubbed as the industry's newest influencers thanks to their ability to render a story around the product or experience that is unique only to them, they are also taking front row seats to the hottest shows, illustrating the looks for their legions of eager followers. Ahead of the upcoming international fashion month, we are taking a look at some of the talented fashion illustrators currently dominating the incredibly diverse fashion scene in Europe.
Ëlodie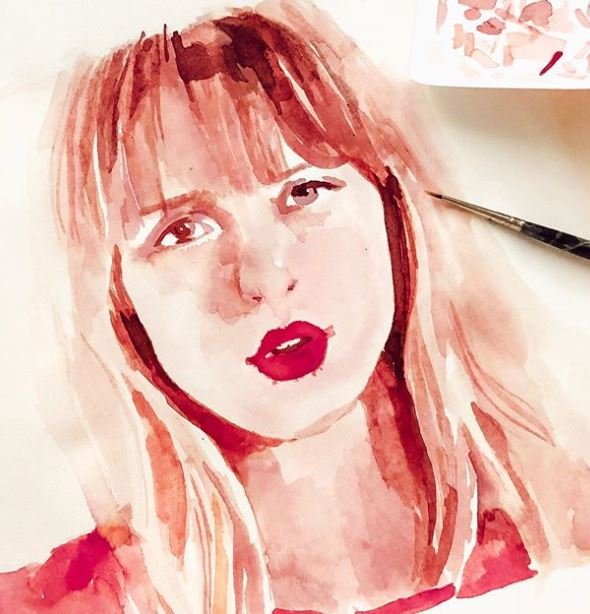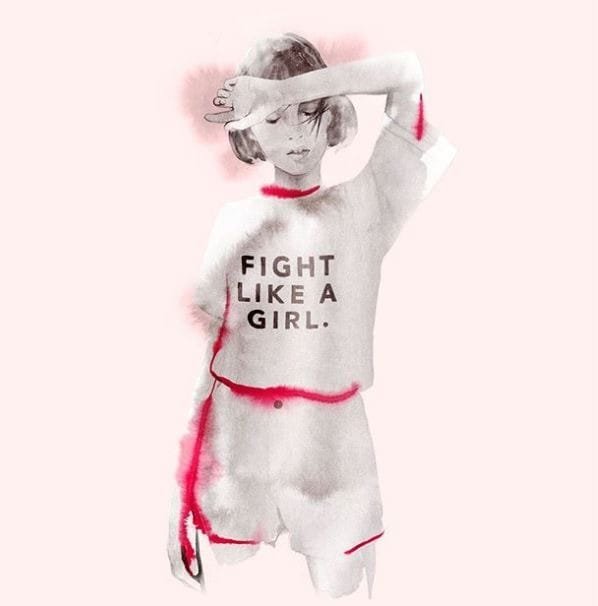 Ëlodie is a fashion illustrator and blogger based in Paris. Her illustrious list of clients include Stella McCartney, Kate Spade and Galeries Lafayette Haussman. In 2010, Elodie embarked on the path of entrepreneurship and decided to start illustrating full time. Her style is a captivating mix of a diverse variety of medium including watercolour, beautifully detailed pencil work and delicate computer generated graphics. Elodie also has a blog by which she aims to educate and inspire other aspiring illustrators.
Check out her Instagram here
Olga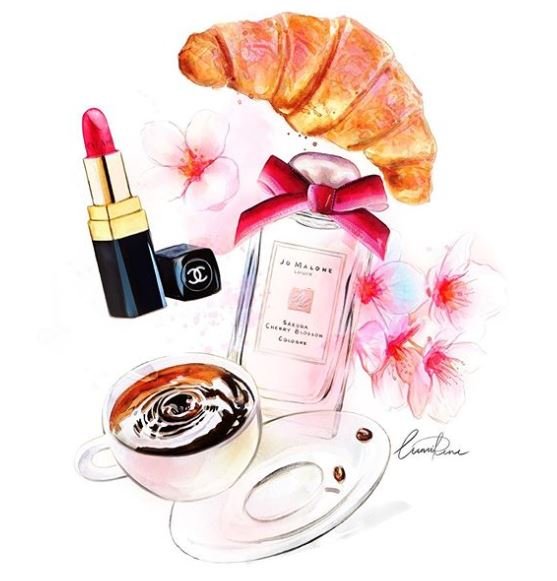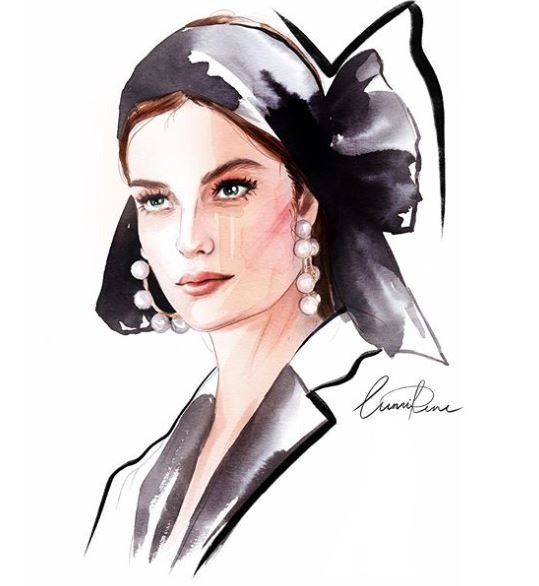 Olga Arnold, the face behind Lumikene, is a fashion illustrator from Frankfurt. She renders her world of beauty, couture and fashion illustrations through a delicate mix of watercolour and digital mediums. Olga's clients include poca & poca, Jardin de Fleurs, Kikio, among others. Her editorial style Instagram feed is a beautifully detailed melange of fashion illustration and sketches inspired from the city of Paris and haute couture – all done in the most stunning shades of pink.
Check out her Instagram here
Cristina Alonso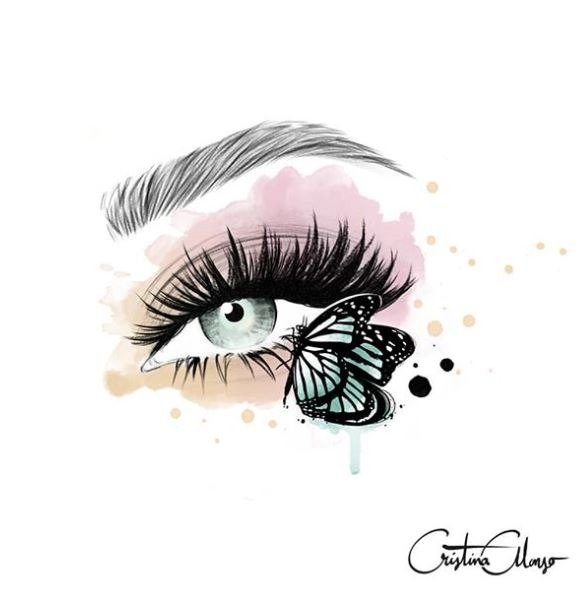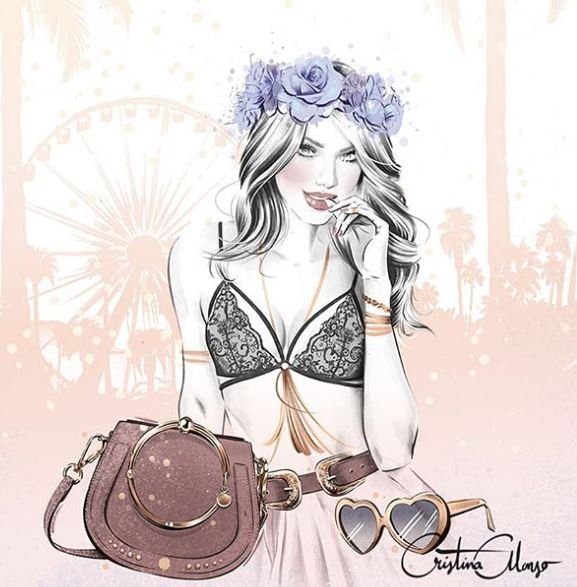 Cristina Alonso is a Spanish fashion illustrator and has been featured in several international publications including Condé Nast International. Her style of illustration is extremely glamorous, lyrical and feminine with an exceptional eye for detail. With a mix of traditional and new age mediums, her work includes pencil work, watercolor and computer generated graphics. Her illustrious client list include the likes of Bulgari, Conde Nast, Huawei, Pantene and Winsor & Newton, among several others.
Martine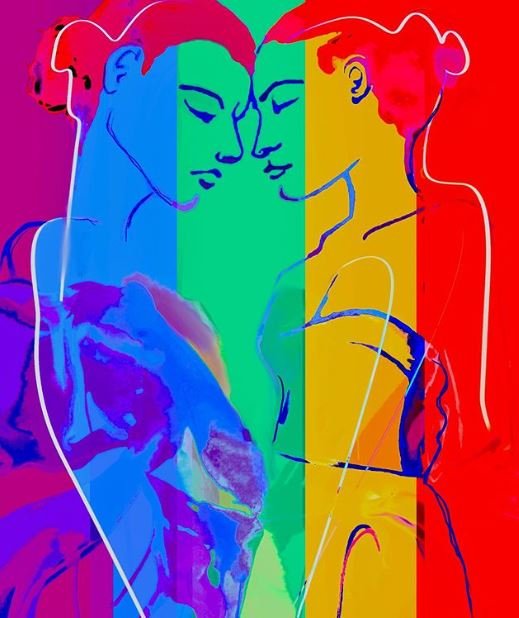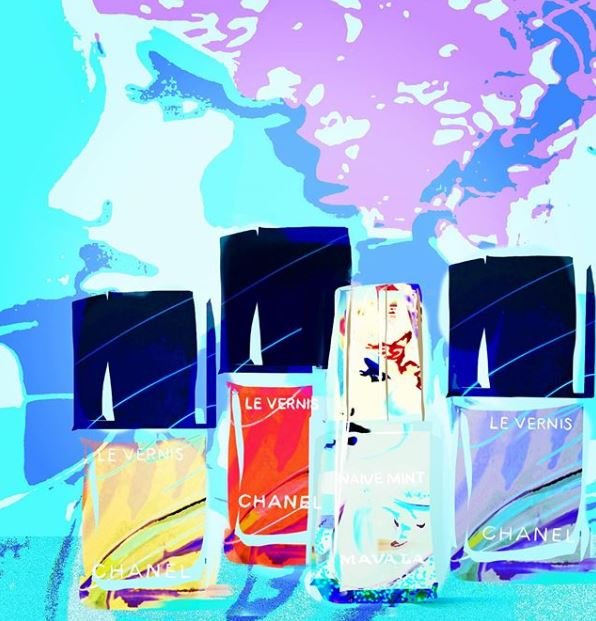 Martine's bold linework, prominent shapes and use of bright colours instantly catches your eye the moment you land on her Instagram feed. Born in Nice and educated in London, Martine is currently based out of Horsham. Like so many of her contemporaries, Martine merges the use of vibrant inks and watercolour with computer generated graphics to create works of art that are extremely vivid and contemporary. Martine derives her inspiration from street style, wellness blogs and fashion magazines. She has showcased her work at several art exhibits at Victoria & Albert Museum, the museum at The Royal College of Art, among others.
Check out her Instagram here
---
– Written by Soha Joshi
All images are courtesy of the respective artists.
Do you have any favorite fashion illustrators whose work you admire? For more news on the latest fashion offerings around Europe, do not forget to check the AISPI Instagram and blog.