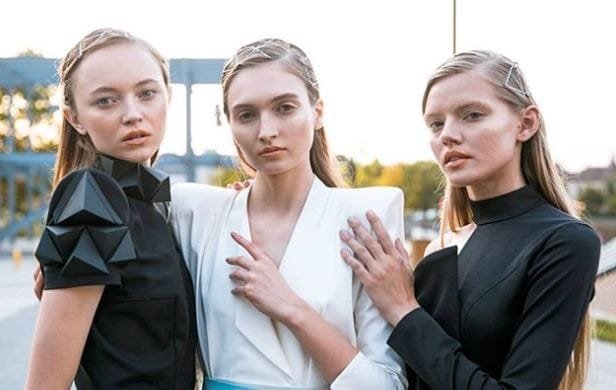 The 12th edition of the world's most creative fashion showcase, Feeric Fashion Week, took place in July this year in the city of Sibiu and the areas around the city.
For long now, Feeric Fashion Week has been credited as the world's most creative fashion showcase and rightly so; while the designer curation in itself is completely out of the box, the shows are presented at some of the most interesting locales in and around Eastern Europe – show locations this year included a zoo, under water, in the middle of a savannah, among so many others in the city of Sibiu.
It is a well-known fact that the fashion industry is the second most polluting industry in the world, and Feeric Fashion Week has been making strides in ensuring that it's showcases fall in line with the recent developments in and demand for sustainability and ethical consumerism in fashion. The need for fashion that is environmental friendly, ethical and sustainable was clearly evident in the designer presentations.
While Feeric Fashion Week saw some great designers, we AISPI-ed a few of them that we personally loved. Read on for a few of AISPI's picks from Feeric Fashion Week.
Silvia Serban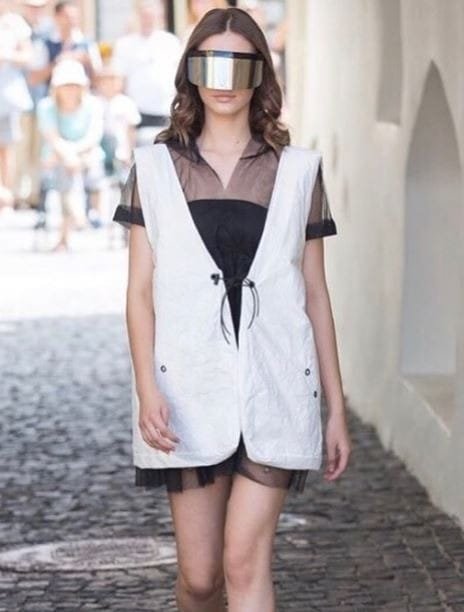 Silvia Serban's Autumn/Winter 2019 collection titled Double You is about the idea of a woman in her completeness. Silvia's inspiration for Double You was a woman who is wise and strong and has the capacity to be aware and accountable of her own actions. She is someone who is consciously transforming herself all the time to be the best version of herself. She is someone who knows how to create a world of love and happiness and accepts others as they are. Double You is presented as a tribute to the modern day woman and is inspired from the myriad of cultures coexisting across the globe.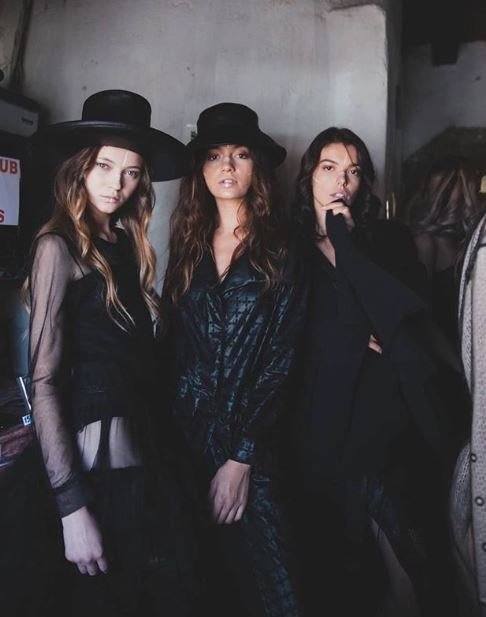 Sustainability, of course, played a major role throughout the collection with garments constructed out of leftover fabrics. A delightful play in texture was also clearly evident – tulle was manipulated in a way to create unexpected volume combined with rhinestones, lace and metallic elements.
Eduardo Ocantos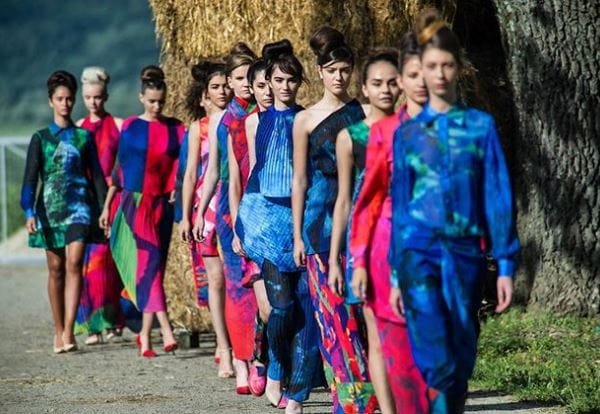 Eduardo Ocantos presented his collection amidst the scenic locales of the Brukenthal Summer Palace in Avrig. The inspiration behind Eduardo Ocantos' colorful collection, showcased by the stream that crosses the palace courtyard, was his own paintings rendered on fabric in sustainable Llama wool.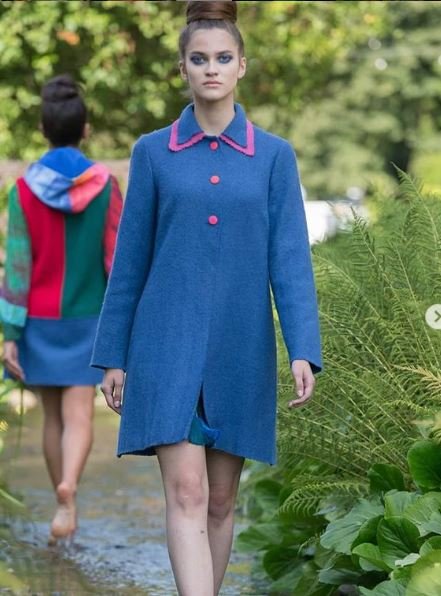 The wool is naturally dyed and combined with silk. Eduardo Ocantos is an artist, designer and lawyer and has been working to align the cultural bridge between Latin America and Europe.
Bianca Pop
Bianca Pop is a veteran at Feeric Fashion Week; having presented her collections at the showcase for the past ten years, Bianca went a step further this year and presented her collection amidst the departing planes at Magura Airport in Cisnadie.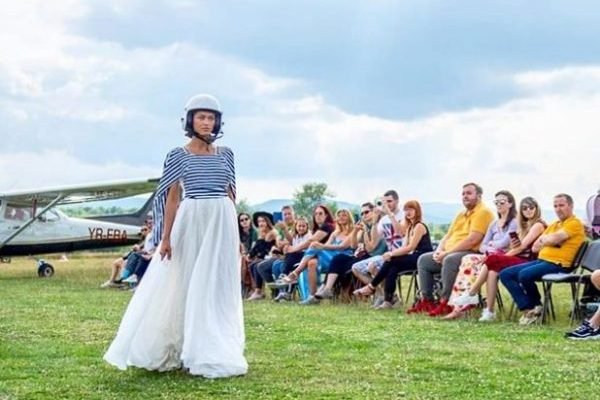 Serene whites and blues played a major part in the color story and the collection was a declaration of complete freedom with romantic and free-flowing dresses sashaying up and down the runway.
Ramelle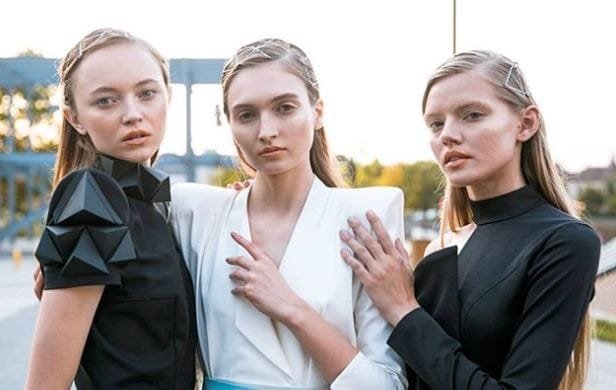 Born out of a deep passion for fashion and the arts, Ramelle is a brand that focuses on creating garments that have a minimalistic and feminine style. Founder Ramona Mihaela's desire to create new dimensions in fashion that blend classic geometric shapes with futuristic accents with a fresh perspective led to the creation of Ramelle as what it is today.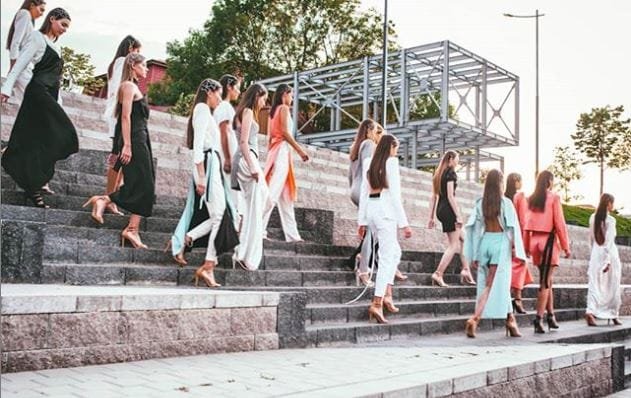 Her collection at Feeric Fashion Week–Haseya was inspired by the woman who created and found a world for herself, by using all the resources available within her. As Ramona quotes – "(the Haseya woman) is a part of the Universe and the Universe is part of her."
Juan Boleco

Amidst the exuberant markets of Andulasia, designer Juan Boleco presented his latest collection Lola En La Lula to an eager audience – inspired by the Holy Week and the very market he showcased the collection at. Playful polka dots and lurex were predominantly seen in every swish and flick of the Spanish inspired collection.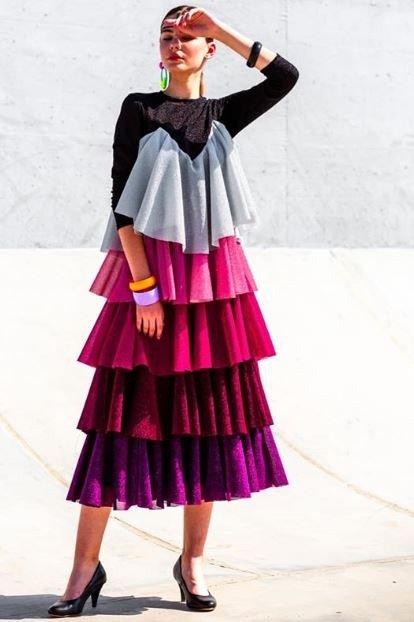 Juan Boleco currently has a flagship store in Andulasia, although the designer is originally from Seville – which forms the inspiration for a lot of his collections.
---
– Written by Soha Joshi
Discovering new designers is something that AISPI has been extremely passionate about and we applaud Feeric Fashion Week for their bold and niche curation of designers that also focus on sustainability. Find more such unique curations on the AISPI Instagram and blog.