"How fun!" exclaimed the thousands of people who visited any AiSPi trunk show upon seeing the beautiful and innovative designs from Any Di. Anne Dickhardt is the brains behind this popular brand, best known for its chic, innovative, and unique suncovers.
An inspiration for her passion and celebrated for her tenacity, she gave up her career as a tennis star and turned towards fashion. Today, Any Di is well-known for their curation of luxury accessories. 
The designer has gaining international recognition for her signature designs, and her curation can be found at Lodenfrey in Munich and Galeries Lafayette in Berlin.
Over the years, the brand has partnered up with Hello Kitty, Fujitsu, Microsoft, Inuikii, and others to create collections which are inspiring. 
In a fun interview, we asked the designer all about the brand, her inspiration, and her goal for the future.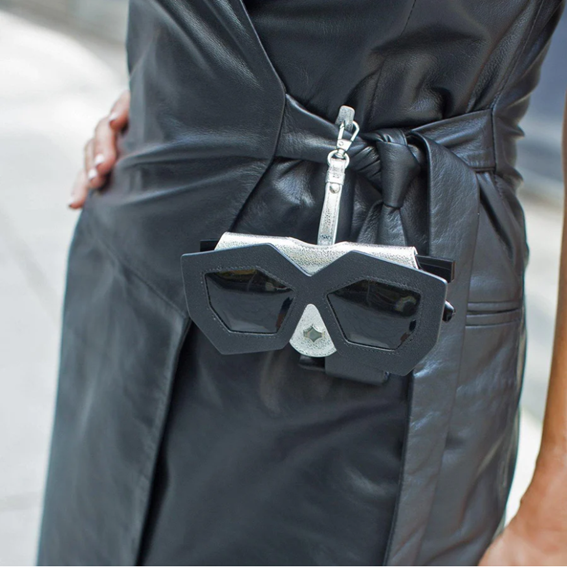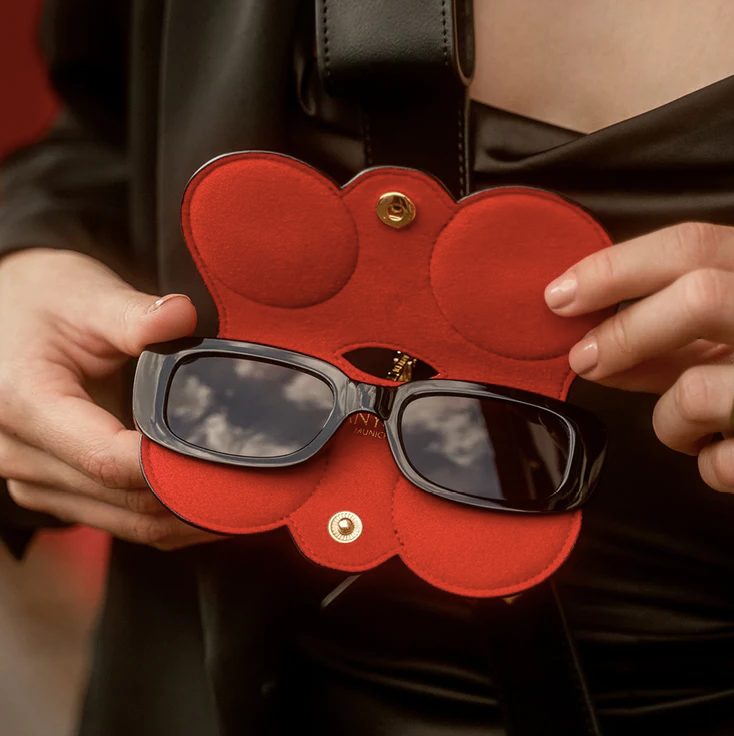 Tell us a little bit about yourself.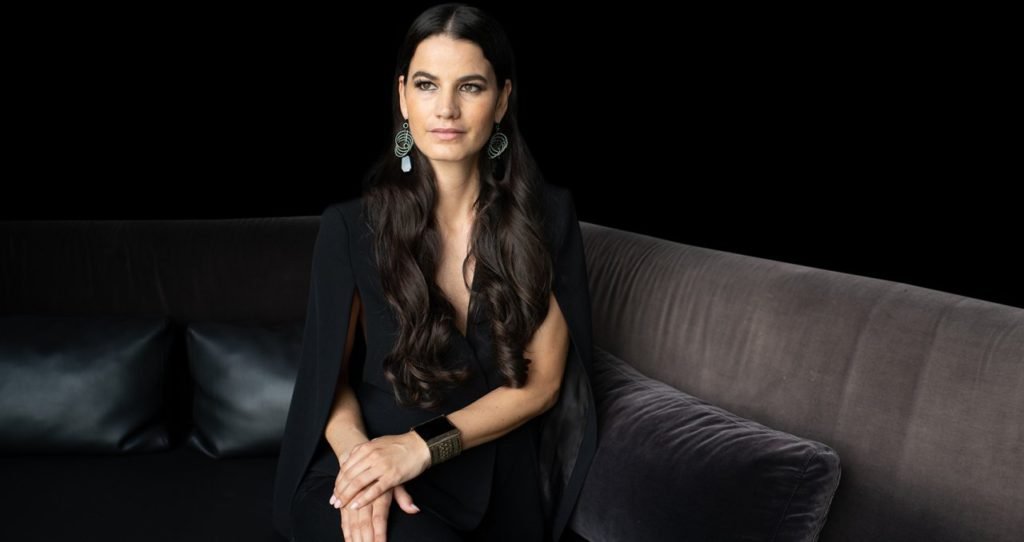 "I grew up in a small village in Germany. I started playing tennis very early and it became my absolute passion. From then on, I really wanted to become a professional tennis player! So I traveled a lot around the world and was at home in many places in the world."
"After a sports accident at the age of 17, my life changed abruptly – and so I devoted myself to my other passion, designing," she says. "During my fashion studies in Munich, I had developed the idea for a versatile high-end collection in terms of designs and comfort which was inspired by the vision to create a handbag for all women and for every situation in life." 
"From then on, I put my time and energy into building my own brand. A short time later, this beautiful and innovative business was born!" 
What is the story behind the brand?
"I have always dreamed of my perfect bag. The idea came to me as a teenager because as a professional tennis player I traveled a lot around the world! During my countless travels, I was never able to fit all my important essentials into a single bag that was comfortable to carry and looked chic at the same time."
Describe the brand aesthetic in three words.
"Luxurious. Innovative. Individual."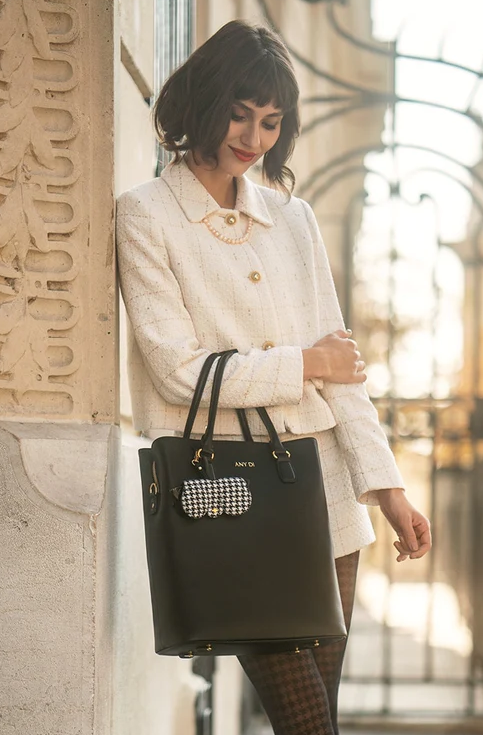 How does the product get made, from initial sketch to final product?
"We start with researching themes. For example, for Miami we look for matching colours, materials, symbols or design elements that are typical for the city. Afterwards, we pick a detail that appeals to us and adapt it so that it fits our identity and products."
"The first sketches we make are pencil scribble which are then detailed until we have a beautiful technical drawing on the computer which is then sent to production for prototyping. After the sample is created, we access and make changes as needed until the design integrates perfectly into our collection." 
What role do materials play in your designs?
"Luxury is very important to me. Any Di's quality standards permeate all creations with an elegant and harmonious combination of materials, colours and details. Details like premium leather, genuine gold plating and high-quality workmanship create the optimal balance between pure luxury and everyday wearability."
Who is your ideal customer?
"Fondly called Any DiVas, our beloved versatile consumers appreciate luxury, style and elegance as much as functionality and practicality."
What are some of your favourite pieces from all the collections?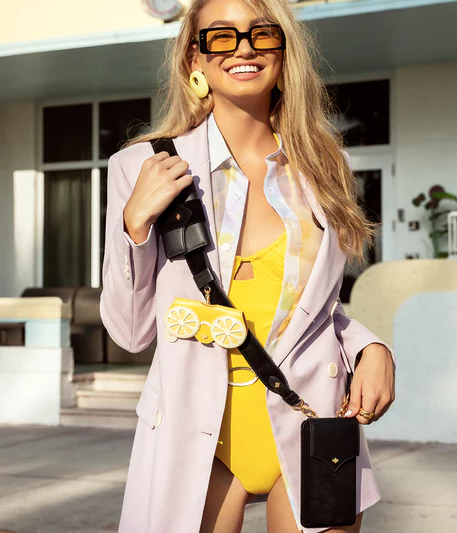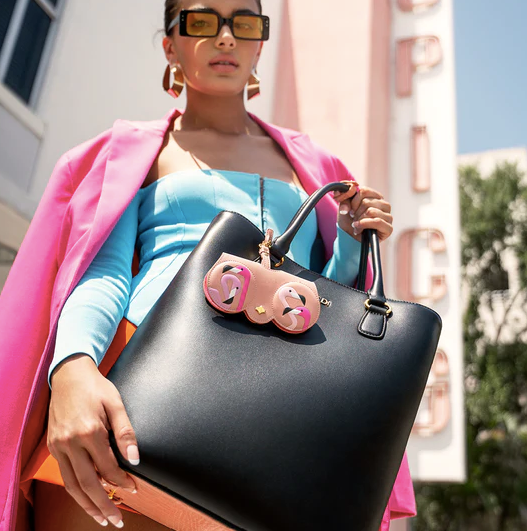 "I can't really decide a most-loved collection because I love them all! My current favourite is our Miami Vibes collection because it coveys a cheerful attitude for life, good mood, and desire for summer and vacations."
"My favourite piece of all time is the the SunCover, because they are simply unique and special. The cases can be so versatile that there is something for everyone, whether simple, elegant or playful."
Tell us about your signature piece–the SunCover.
"The innovative SunCover is a new kind of modern luxury. With the unique shape and luxurious design, it is the ultimate trademark of the brand."

"The noble leather accessory is an eye-catcher worldwide and an absolute innovation on the market. The soft SunCover keeps glasses safe, protects against scratches and pressure marks and takes up little space in pockets. Every shape and size of glasses fits inside. Hung on the bag or worn on the belt, your hands are free and the glasses are always handy. The soft cowhide leather not only looks classy, but also protects the glasses and the supple lining frees the lenses from dust and impurities."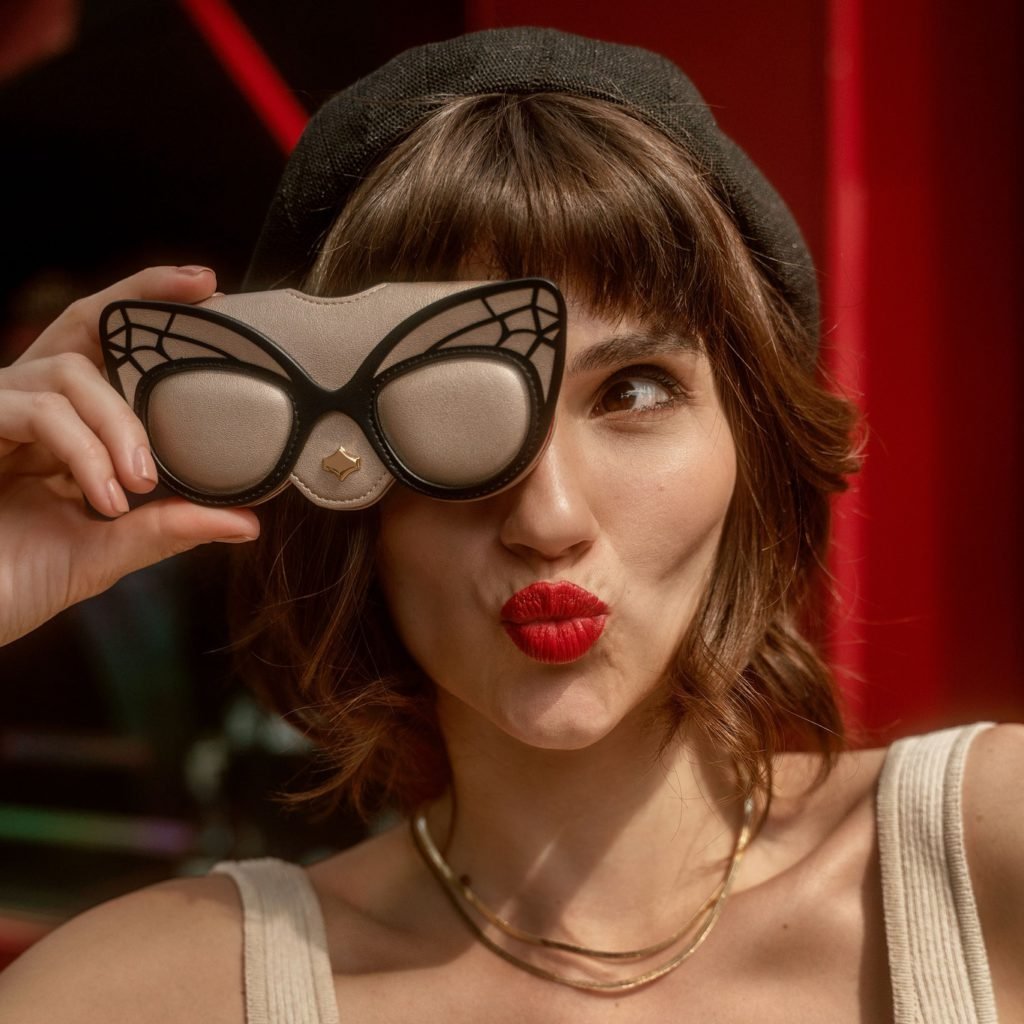 How did you come up with the ANY DI Strap System?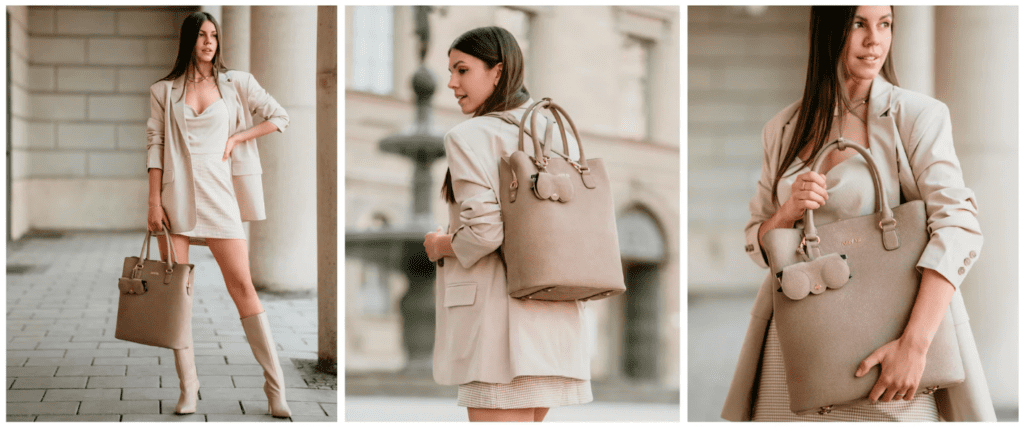 "I wanted to create a multifunctional and modern handbag. Thanks to the strap system, Any Di handbags can be transformed into a comfortable backpack in no time. The special feature of this system is the terrific convertibility without any visible construction."
"With limitless carrying options, made possible by the design-patented Bag Strap System, our brand creates a revolution in the global fashion market. In my opinion, a modern woman needs a bag which flexibility and variation possibilities to be changeable herself. Whether classic look, business or imaginative glamour, Any Di bags adapt to any situation in an instant."
How do you think the AiSPi customer can make your products a part of their life?
"Our products, especially the SunCover, are the perfect travel companions that are not only functional but also beautiful. There is something for everyone: traveller, style icons or new moms."
What do you think about the AiSPi concept?
"I am extremely excited about this innovative concept. I think it's great that AiSPi gives designers a voice and a place to show their potential across Europe."
Interviewed by Team AiSPi, Written by Ravan Clowers 
All images are courtesy of Any Di. 
To know more about the designer, head over to our Berlin city page. Follow AiSPi on Instagram for updates about European fashion.