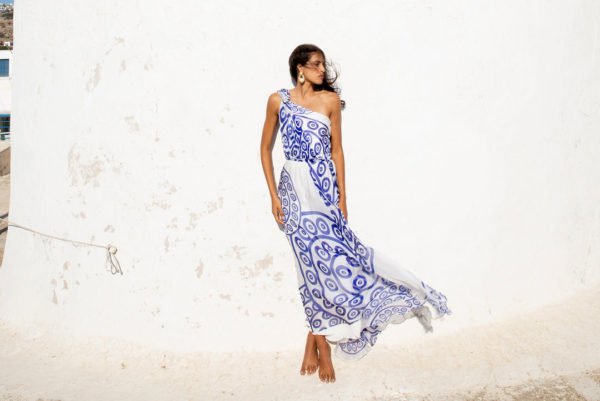 Mykonos, one of the most famous Greek islands is all about casual chic. With turquoise waters, blue skies and white walls, it is impossible not to become instantly relaxed in such a beautiful location. In the spirit of summer we at AiSPi have selected some of the best Mykonian boutiques to visit if you are looking for a day dress. We recommend you spend the day to roam around the island in these summery frocks and channel your inner Mamma Mia.  
Sketch boutique offers a selection of luxury beachwear and resortwear with a touch of elegance. At Sketch, there is a dress for everyone. From short casual beach-ready dresses to more sophisticated flowing maxis, there are an array of options to choose from. We are obsessed with this beautiful blue wrap dress from Sketch, isn't it so effortlessly cool?
Open: Sunday to Monday 10:30 am-1:00 am
Address: Kalogera 32, Mykonos 846 00, Greece.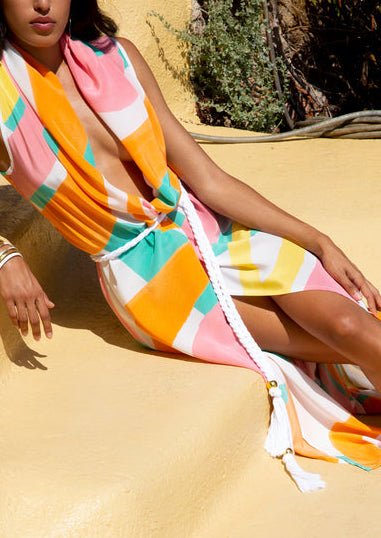 This Anthos ruffled dress is a versatile piece which can be dressed up for a day out on the boat or worn out to a casual brunch.  Made from cotton, you'll love to spend all your summer days in this luxuriously comfortable piece. 
Open: Monday to Sunday, 11 am-2 pm, 6 pm-12:30 am. 
Address: Δημητρίου Μαυρογένους, Πλατεία Γουμενίου &, Mykonos 846 00, Greece. 
Themis Z is the eponymous label of Themis Zouganeli. This is a uniquely Greek inspired lifestyle brand. The designer focuses on creating collections which are simple, elegant and fresh. Day dresses are lightweight, comfortable and vibrant. Made from the finest fabrics exclusively in Greece, this boutique is the perfect place to find timeless designs.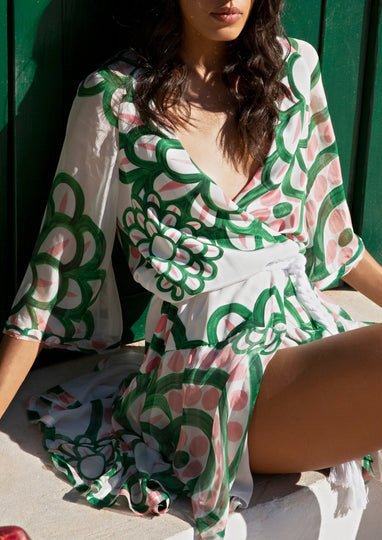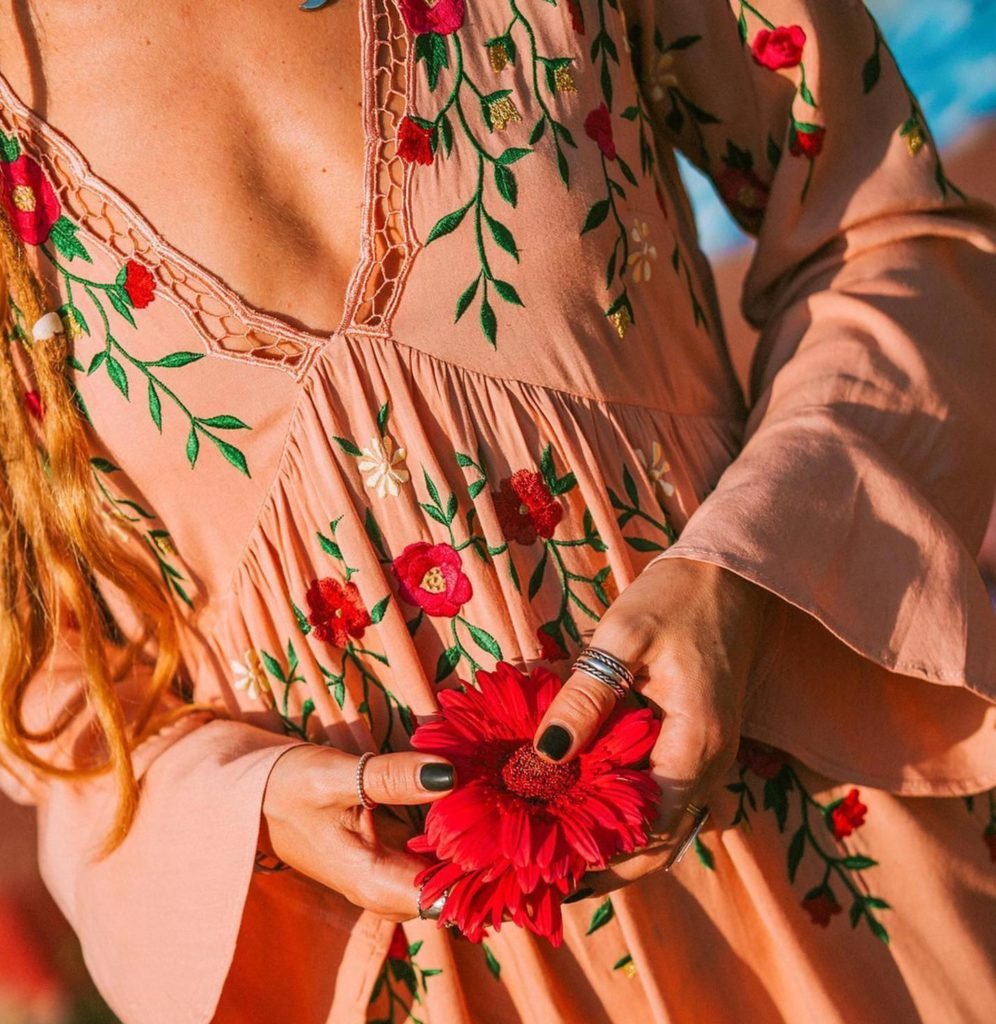 If you are in search of luxury resortwear in Mykonos, Jardin of Mykonos is the perfect place to stop and shop. The boutique offers only the best quality garments from a range of Greek designers. The boutique stocks a range of summery dresses, from long flowing kaftans to tiered skirts and short dresses. Collections are a fusion of bohemian and quintessential Greek fashion.
Open: Monday to Sunday, 10 am-2 am. 
Address: Μητροπόλεως 23, Mykonos, Greece.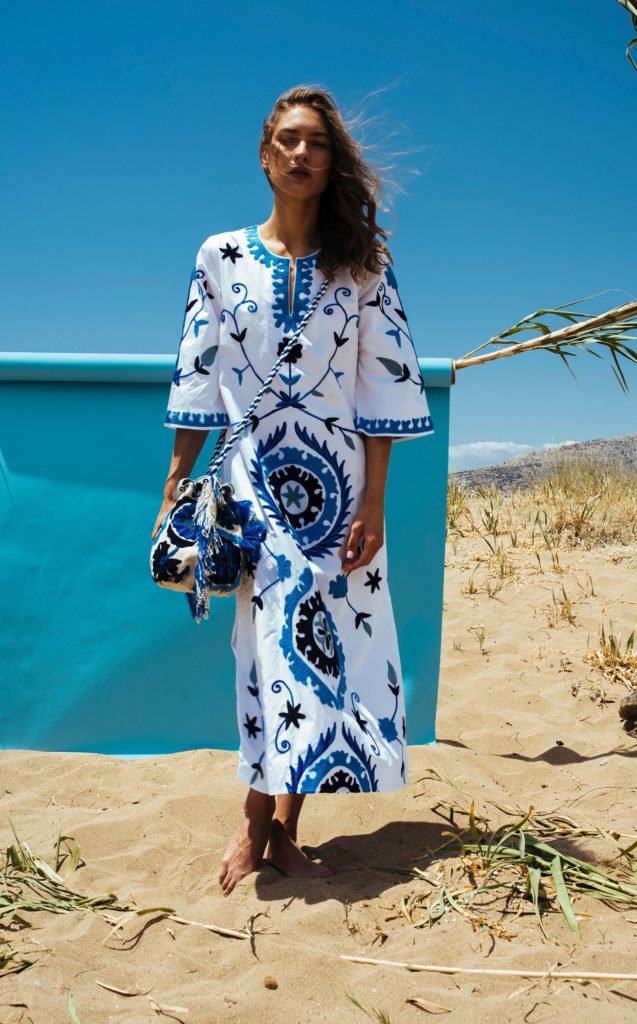 Ada Kamara is a resortwear brand that offers elegant, minimalistic designs. If you are visiting Mykonos, you must stop at the Ada Kamara flagship store. Their womenswear range mixes Eastern flare and Mykonian simplicity. Dresses are of the finest materials, handcrafted by local Indian artisans.
Dresses are marked by colourful exotic prints and natural lines. Bold, elegant and effortless, shop a range of day dresses with a feminine charm. The earthy colour palette makes for an effortlessly casual and chic look.
Open: Monday to Sunday 10:00 am- 10:30 pm.
Address: Florou Zouganeli 2, Mikonos 846 00, Greece.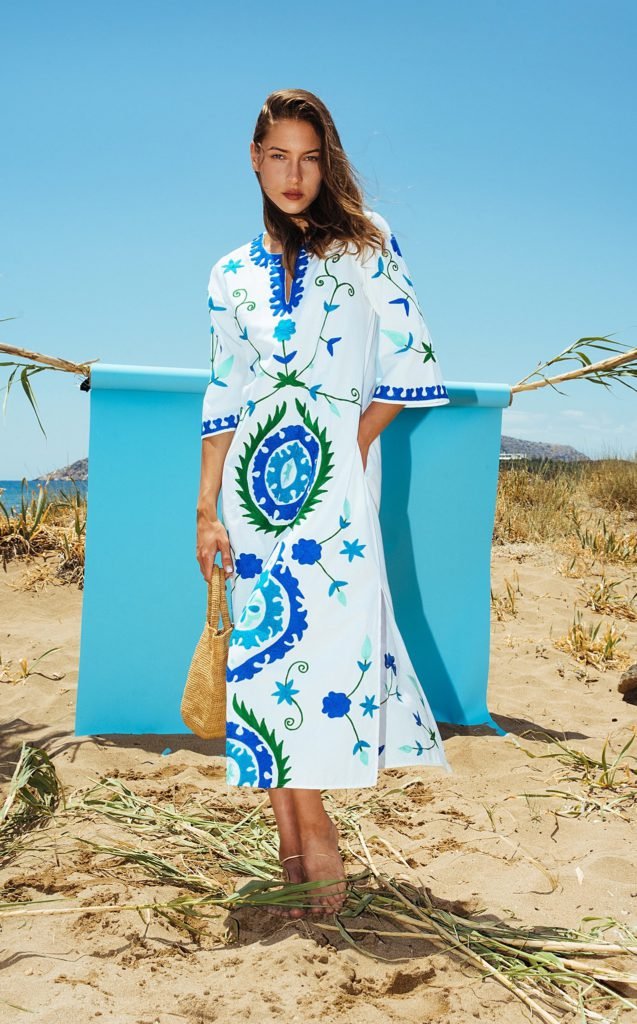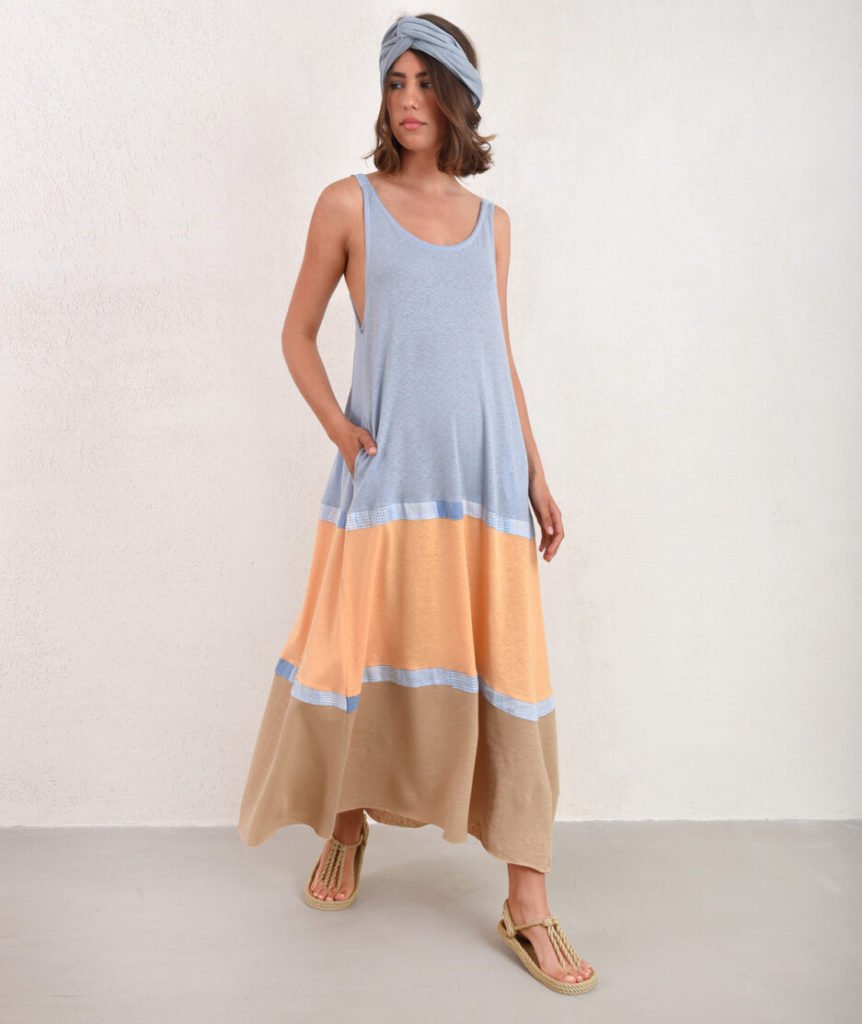 If you are looking for a simple, on-the-go comfortable day dress, then Heel Boutique is the boutique for you. Focusing on sustainability, Heel collections are made with all organic cotton and linen. Their dresses are lightweight, allowing an easy-breezy fit for the hot summer days. If you are a minimalist at heart then you will appreciate the grounded and uncomplicated nature of Heel.
Open: Monday to Sunday, 10:00 am-2:00am.
Address: Panachra church, Chora, Mykonos.  
Looking for a feminine summer frock? Inasami is just the place. This boutique, established by Inas Sami in 2014 is all about linen, cotton and lace. It is where minimalist looks meet exciting shoulder moments. Shop summer dresses that are off the shoulder or with shoulder cut-outs which express a modern flare.
We love this Paulina dress, made from 100% linen and 100% cotton lace. Why not wear it with some espadrilles and oversized sunglasses for your day out in Mykonos?
Open: Monday- Sunday 10am-12pm.                                                                                                            Address: Panachrantou, Mykonos 846 00, Greece.  
Written by Antigua Rose Koekemoer.
All images courtesy of the brands featured. 
Find more exciting boutiques of Mykonos on our city page. Want to stay up to date with the best boutiques in the beautiful cities of Europe? Visit our blog page or explore the latest trends on our Instagram!