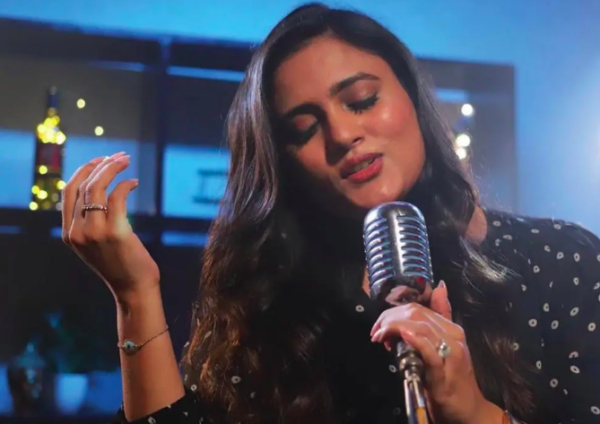 Can you tell us a little about yourself?
I am Silkee. I am a mom. I am an artist. Music is my passion & I love to sing. I have also founded a clothing label "Your Silq".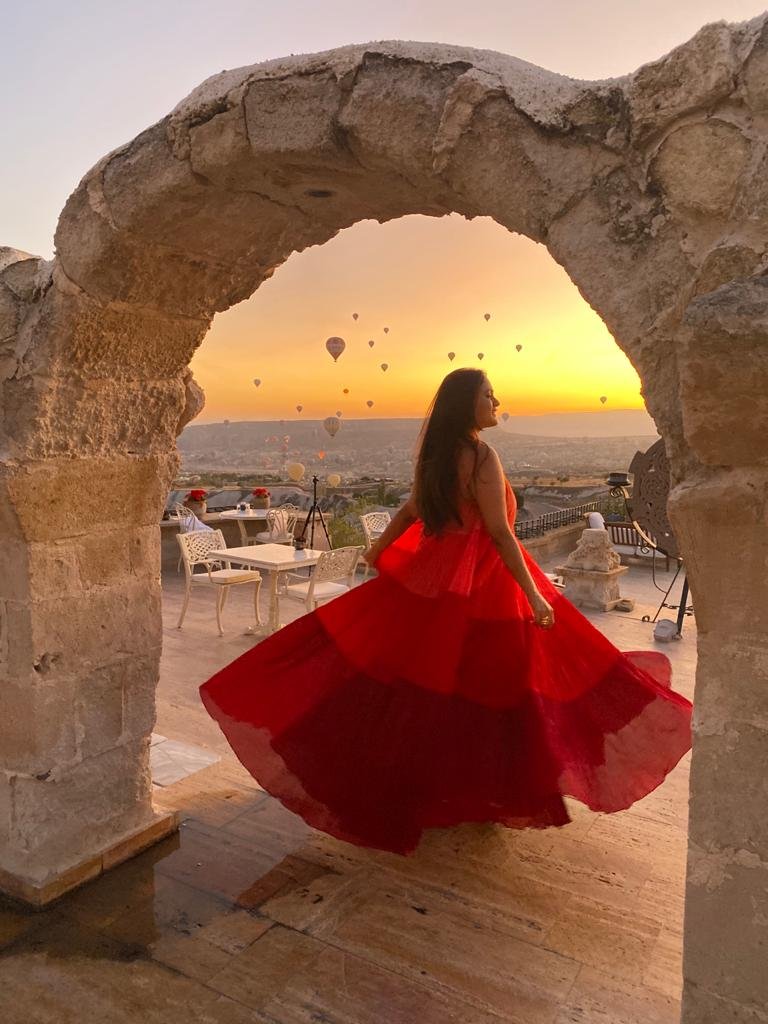 What does fashion mean to you?
Fashion to me is a reflection and expression of my personality and moods. It's the joy of wearing clothes that makes me feel powerful beautiful, unique and in control.
How do you use fashion as a means of expression?
What you wear has a great effect on how you feel. Fashion has the power to elevate your mood, make you feel more creative, interesting and put together. Even on a dull day, if I wear something what I love, it instantly elevates my mood. I personally love to dress up on holidays. I plan my outfits according to the places we are visiting and each of those garments become so special because of the memories and feelings attached to it.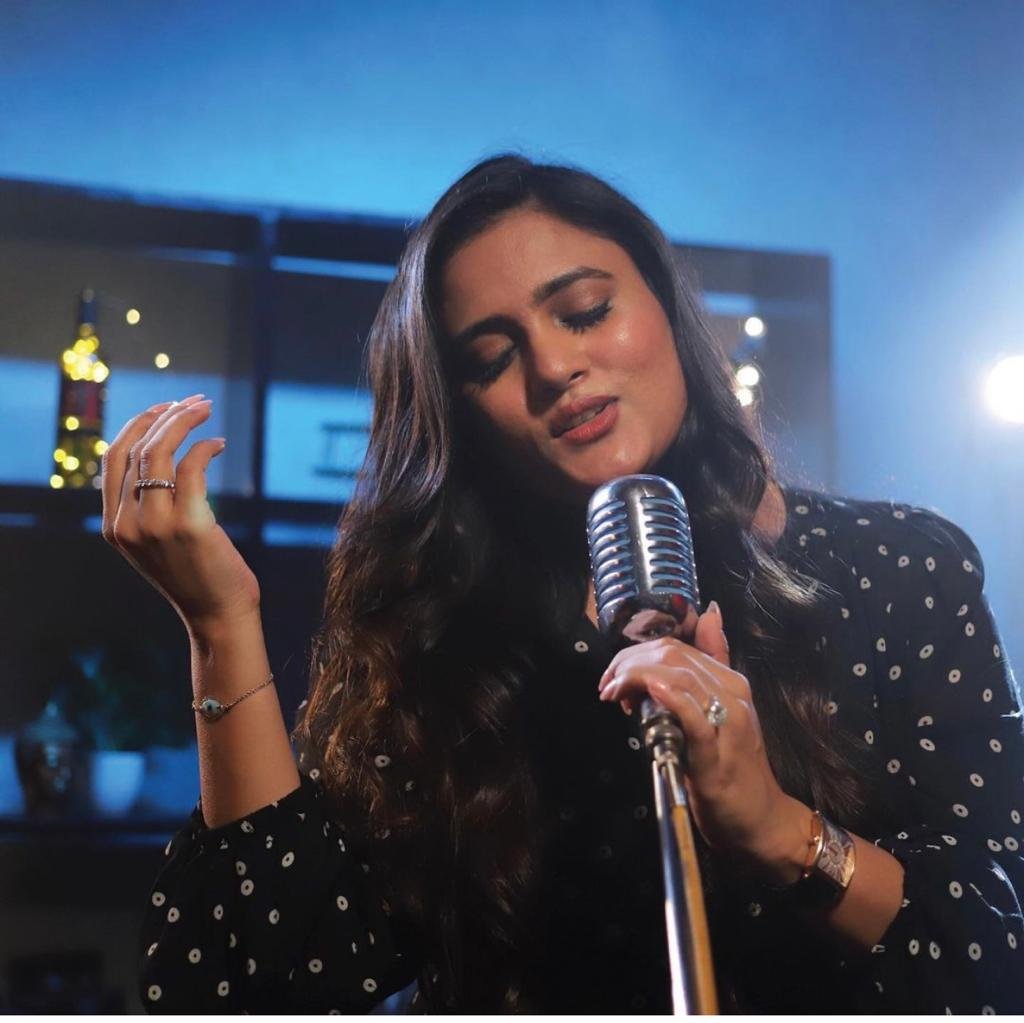 How do you stay inspired? What do you do outside of work?
I derive inspiration from everything around me. A piece of tile, a motif on an artwork, the vibrant colours of Nature especially sea life, sometimes even sitting by my window and looking out at the sky, the birds, the trees fills me up with creative energy. But definitely travel has a huge part to play in building my aesthetic sense and broadening my perspective. I love to observe my surroundings especially when I am travelling to a beautiful place. If anything strikes a chord I definitely take a mental note or capture it in picture to go back to for reference.But I would definitely credit music to be my emotional anchor. Music is like mediation for me and it fulfills my spiritual side.It gives me inner peace joy and happiness.
How does music, fashion, travel all tie in together for you?
All three of these things give me tremendous happiness and are incredibly soul satisfying. I have been fortunate to travel quite a bit and explore various countries and I feel like it has really helped evolve & broaden my perspective, my taste & colour palettes and this in-turn has had an effect on my fashion and music sense. Infact besides my family, my life has been the sum total of music fashion and travel.
Why did you start your own brand? Can you tell us a little more about it?
After working as a creative consultant for an interior firm, I wanted to build something of my own which expresses my love for all things feminine & floral and that's when YOUR SILQ was born. I wanted to create a brand that sparks a sense of joy to its wearer be it through its colour, silhouette or print. Your SILQ's fluid designs complement most body types and are meant to be styled in your own way to reflect a bit of your personality. My brand represents the modern woman who takes an outfit and makes it her own. That's why the tag line #yoursilqyourway.
What are the challenges you foresee today as an entrepreneur? What is that which inspires you and gets you excited to work?
As an entrepreneur and conscious global citizen, the challenges I face are balancing scalability and minimum wastage. As a young brand We are taking small steps to make YOUR SILQ a sustainable and eco friendly clothing brand. I get inspired by the innumerable possibilities of mixing and matching prints, fabrics in different silhouettes and creating a beautiful & stylish piece. Also, seeing clients wear our garments on their special days and share their joys with us really inspires and makes me happy.
What is your most favorite part of travelling? Which are the cities that rank amongst your top few favorites?
My favourite part of travelling is being able to discover new culture, see new sights, meet new people and just being able to experience a  whole new world. There are quite a few favourite. I love Florence for it's beautiful architecture & accessibility to walk all around, Maldives for its serene and turquoise water colourful sea life & a super peaceful vibe. Paris for its beauty charm art architecture & shopping.
How would you like to make an impact on the world?
I have often been told that my music especially the mantras and kabir songs are very soothing to the listeners. Through my Music I would like to spread peace & positivity. With my brand Your Silq, I want people to associate it with cheerful prints beautiful colours and a joi di vivre to its wearer.
Why do you shop from AISPI? What are some of your favourite discoveries?
AISPI is an amazing platform to discover super talented young European brands. I love shopping from AISPI because the pieces I have bought are very unique & stylish. Currently two of my most favourite bags are the ones I purchased from Aispi and both are from this amazing brand I discovered through AiSPi. The la lingi bags. They are very versatile. I have worn them so much and styled it in so many ways.
What are some of your favourite boutique brands? Can you tell us a time when boutique shopping helped you create a memory of a place?
I've loved picking up some sweet jewellery pieces from 
tanzire.co
. They have some unique jewellery pieces from women artisans from around the world. A recent new addition has been a fun resort bag I picked from this Italian brand called Le ninè. There is this one incident I particularly remember. We were in a quaint little Italian town called monterosso Al mare.while walking the streets I remember discovering this beautiful little boutique  with the sweetest owner. The way she welcomed and made me feel, I will always cherish. Every time I wear the dress I bought from her, it brings that happy memory and a smile to my face.All images courtesy Silkee.
---
– Written by Soha Joshi
Follow AiSPi on Instagram and check out our blog for more.