Hey Margarita, let's start our interview by sharing with our readers a little about the yourself and the work that you do.
Hi everyone! My name is Margarita and I am a freelance photographer and fashion stylist. I am currently studying and working in the field of Creative Direction within the fashion industry. I am based in Milan, Italy and have also recently published my own fashion magazine entitled MAD, which I can tell you about later on! My creative vision manifests itself in a raw yet aesthetically crafted eye, mixing the cutting-edge times of the past with a nostalgic resonance to the presence. I prefer to diverge from the commercial standards and explore fashion as the very fabric of culture. I write, work with mixed media and images, channeling my own creativity through an exploration of various tools I can find. My work revolves around the creative yet also the academic side of Fashion and Art.
What led to your interest in fashion? How do you see yourself making an impact with the work that you do?
I have always had an immense love for art as I was raised in a family of art enthusiasts and collectors. My mother, who is a collector of African and Asian art, raised me with an appreciation for beauty in its most diverse form. I think my interest for fashion grew quite naturally from my interest in art. Moreover, ever since growing up I have noticed my fascination with aesthetics, colors, textiles, compositions all of which led to my personal experimentation with photography, collage and art. I think it was a painting of Samson and Delilah by José Echenagusía Errazquin that with its detailed ornaments and fabric has sparked in me a deeper interest in fashion. I have always been fascinated with the beauty of things, of shape and form.
I am still learning everyday what it means to have the power to cause impact on the system and people around us and I am trying to educate myself on the downsides of what I possibly could find appealing. I think my work can be impactful to someone because it is very personal. It is real because it is authentic and I think that's the only way to touch people. A lot of my work also offers the 'insider-outsider' experience of fashion and art events, which of course was much more alluring in the pre-covid era (laughs) yet still retains a contemporary resonance.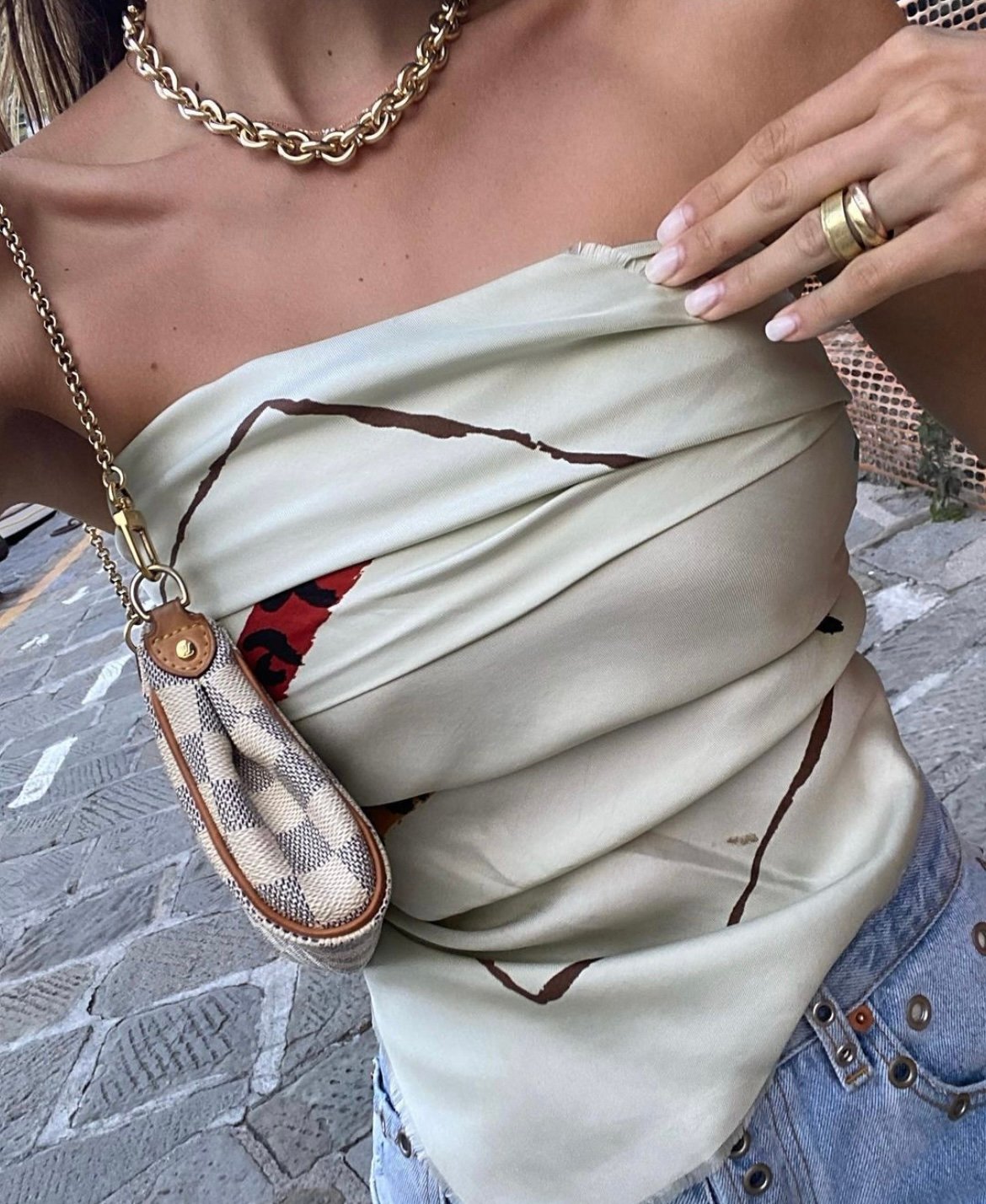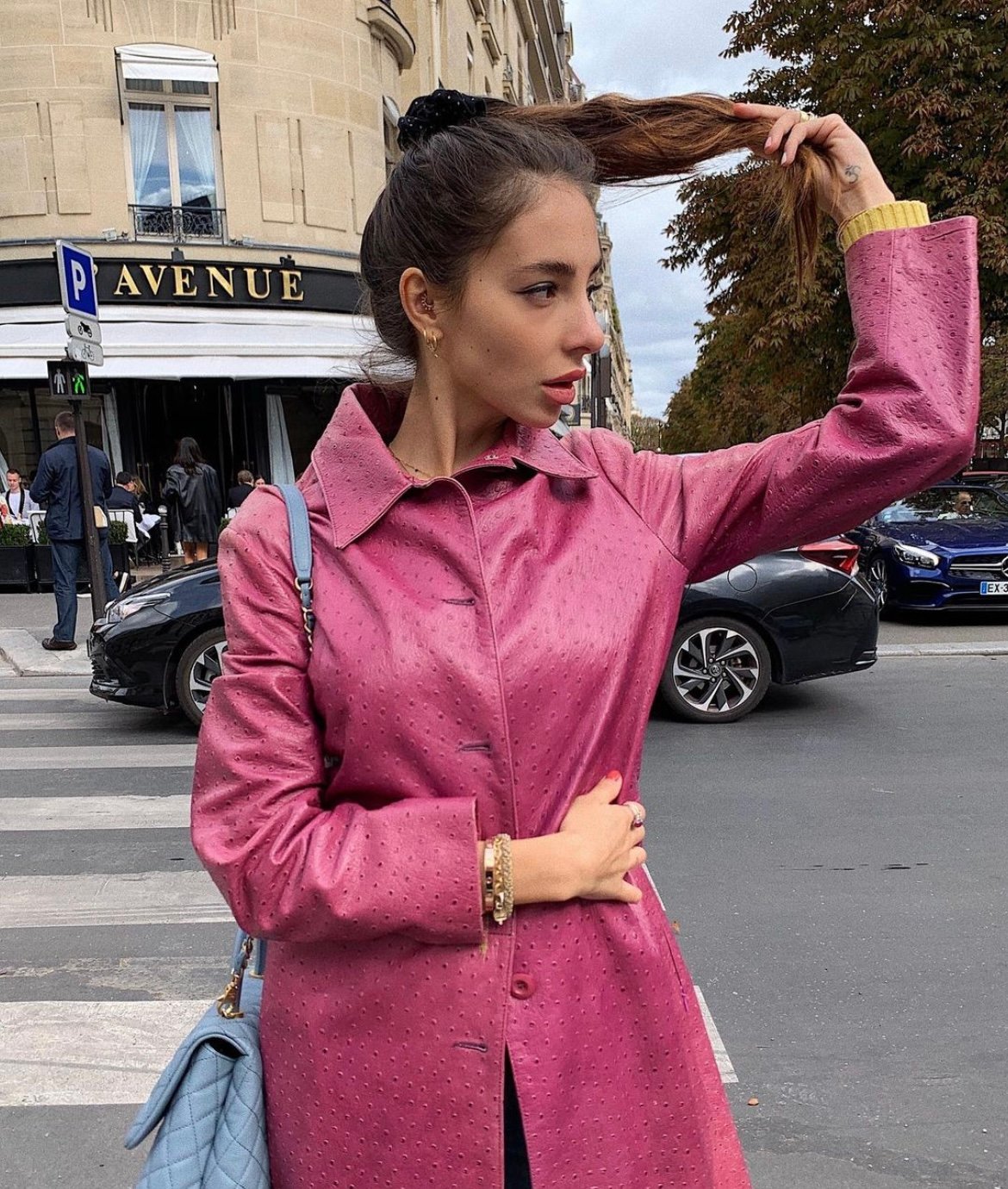 How do you think the fashion industry has changed with the pandemic? How has it impacted artists like you?
I think it definitely sparked awareness in consumers about their shopping habits, sustainability and the purpose of it all. I heard from many friends who would be attending all sorts of fashion events that they are buying less and have become more skeptical to the whole fashion system in general – I mean, when you're locked in house do you really need all those clothes? As the world changed the fashion system has changed as well. Offline became online, brands following the lead of Stella McCartney in the market began considering eco-friendlier options. Personally, for myself the year hasn't been bad at all. Most of my creative process takes place at home anyways. The only thing that I missed was traveling. I love museums, exhibitions, galleries – I need a change of scenery. It saddened me to see the fashion shows move into the online, yet at the same time the concept of a fashion show is so outdated anyways. I think what this pandemic has showed – is that the fashion system needs to change. We can't be producing so much, it has never been necessary. Fashion began looking like a capitalist trap too quickly in the past decades.
As a connoisseur of fashion, what do you think the future of fashion and luxury retail looks like? How do you think platforms like AISPI fit into this?
I've been reading some articles a while ago talking about the outdated understanding of the importance of physical stores – basically during the lockdowns in Europe the big brands that still had to pay rent for their space yet made no revenue as the shop wasn't running brought logistics into question. People began doubting it all as the shops weren't paying off and so the future of offline stores in my opinion will be the transition from the store as the main site of distribution venue for product to a store being seen in the light of customer acquisition – meaning that the stores should impress and inspire the customers, be a sort of heritage and entertainment centers rather a mere distribution point. While online shopping should consequently elevate and serve as an extension of the physical store.
I am happy to see locals benefiting from repatriation during these hard times of the crisis and I think many places realized the importance of advancing their business locally. The global growth of network that we saw as a generation is great yet almost too rapid, everything boomed too quickly for conscious decisions to take place. And this way a platform such AISPI that fills in the gap by proposing to the people the deceleratedprocess of retail is great. I think just the fact that AISPI was created to declutter the tons of sponsored information out there is in itself very contemporarily needed. I find it very valuable that there is a page out there that proposes unique designers through slowed-down pace of research and expertise.
I see AISPI as a travel guide to original and exclusive boutiques, designers and sources of inspiration around Europe that are otherwise hard to find. And I know as a matter of fact that there are many people, like myself, out there always in search for something special.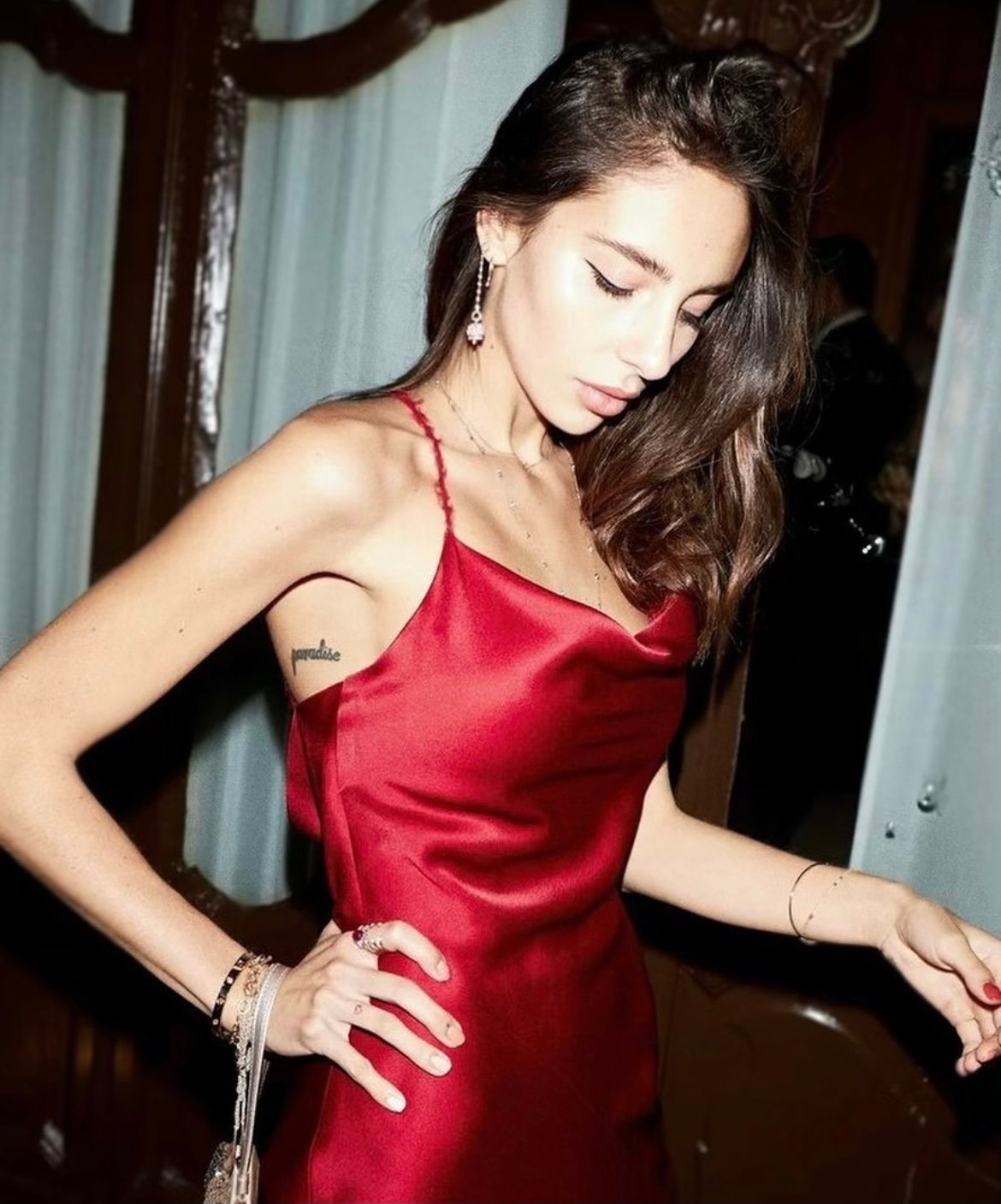 Can you share with us a little about your interests outside of work?
I have many interests outside of fashion, most of course are related to the arts. I have always had an insatiable curiosity for almost anything creative, really. I always question things. I am interested in how art applies to the real world, through the lens of sociology, psychology, philosophy and so forth. I think if it wasn't fashion I would be studying literature or sociology with immense pleasure. I love Russian poetry, I love films. I love the depths of Kubrick's work. I have found myself in the text of Rosa Rosà, Lermontov and Beckett. I am fascinated by the semiotic language of Barthes and the judgement of Pasolini. I am always searching for an emotion to leave me in awe.
As a global creative, how do you ensure you – and the work that you do – stands out and makes a mark?
I ensure that I am different, because my work is based on my own experiences. I think the best thing one can do is be curious of what's around, and to grow the inspiration from there. The more you know the deeper is the message you can convey. For example, for me it was Alexander McQueen and Yves Saint Laurent that dazzled me into the fine art of fashion. Alfred Stieglitz and Arthur Schopenhauer that taught me the power that aesthetics have over our world. Beauty is important, contrary to what many believe, and it is everywhere. I have photographed since the age of 14 and blindly captured moments that were beautiful to me. And in the end, art school taught me that the best asset that you have is yourself.
Lastly, we would love to know your goals for this year? What are you hoping to manifest in 2021 and where do you want to drive a change in the days to come?
I would like to focus more on my work this year. I have recently published my own fashion magazine entitled MAD and would like to continue working on some new material for the next issues. I'd like to slow things down, remind myself and others of the importance of books, films, culture and knowledge as a source of truth. Perhaps move to a different city! Yet nothing's planned. The goal is to work really hard and to understand myself more. Last year has showed us all how simple happiness is, the key objective is to not take things for granted and to stay grounded in the moment instead of my head.
All images courtesy Margarita.
---
– Written by Soha Joshi