Originally from Albania, French at heart and currently living in Canada. Aurela Nasedkin seems to have crossed the entire world! Besides her amazing taste for fashion, she is also a full-time wife and mom! In this blog you can obtain some interesting business and fashion related insights from an experienced influencer!
When was the last time you traveled and where to?
Last September I got married in Como, Italy. From there, I travelled to the South Of France, Paris and London together with my husband for our honeymoon. I visited a few stores in Paris that I have worked with in the past and just visited a few boutiques that are well known.
What is your favorite boutique or designer?
I love Scandinavian fashion and lately, I am obsessed by ROTATE, a Copenhagen-based brand that sells beautiful 80's dresses and bold silhouettes. Secondly, There is an Ukrainian brand called Chacksyn that offers tailored menswear-inspired pieces for women. Orseund Iris' designs are one of my favorites for their silk, sensational dresses. I love every piece of their collection.
How much time do you spend on shopping while traveling?
I read a lot of fashion magazines and follow a few accounts on Instagram that share the latest trends and emerging designers. I spend a lot of time doing research for my clients as well. As I am a personal stylist too, I always try to find unique pieces for each of my clients. While I travel often, I wouldn't mind traveling even more!
Why and how did you become a fashion influencer?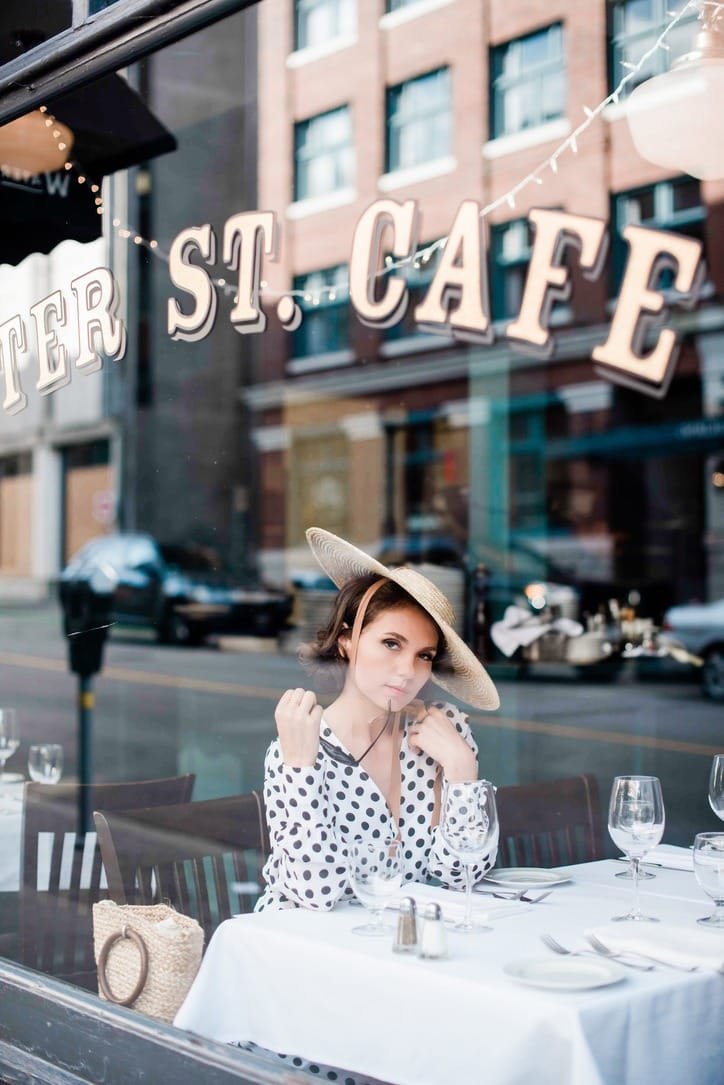 I decided to launch my blog and Instagram when my son left home to attend university back east. It has been five years now and last year before I got married I decided to quit my fashion buying job to work for myself. It was the best decision I ever made, even though I really loved my previous job.
How do you stand out from the crowd of influencers?
My niche would be all women who love fashion and being effortless just as much as I am. I try to be inspired by everything that happens in my surroundings, but I will always stick to my own unique style that I take pride.
The inspiration can be through the outfits I share, my genuine approach, things I believe in and the way I look at life.
What is your business tip on remaining relevant on social media?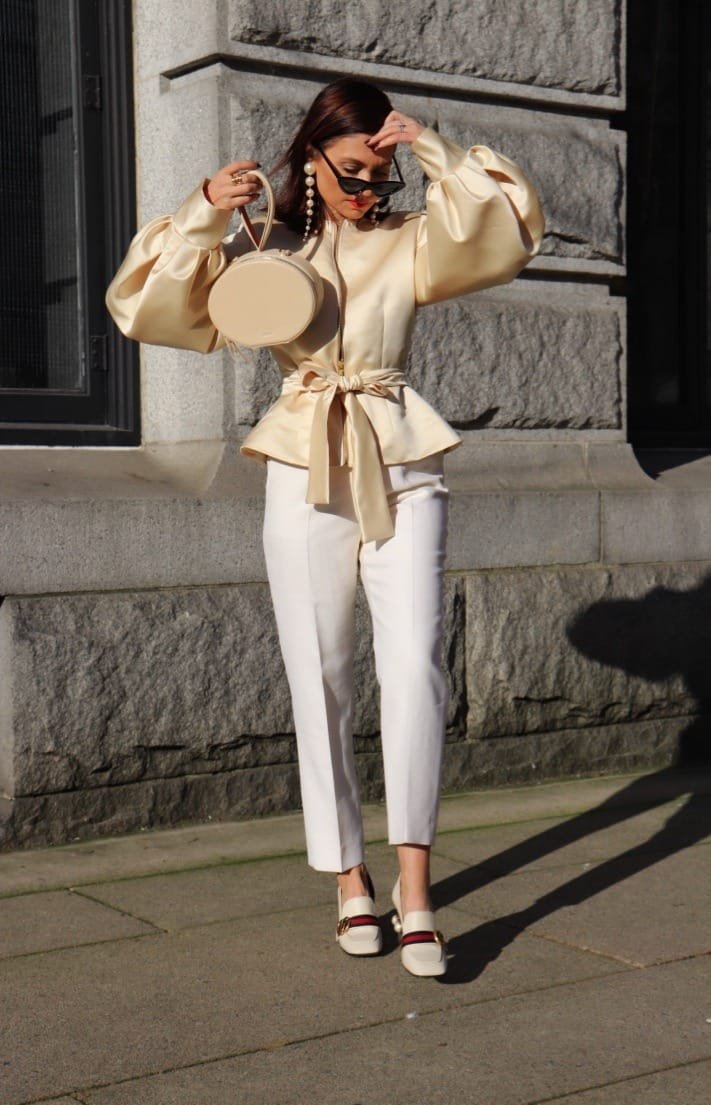 Keep doing what you love doing and never give up. I believe in good content and always strive to be creative with my looks and my daily posts. Instagram is something we can not control, no matter what we do. I love putting looks together and inspire women who struggle to look stylish and in the budget.
What do you think is the right balance in terms of planned and spontaneous content creation?
I get more story views when I post spontaneous without filter or makeup and I think that people relate more to these stories. Stories with templates are my favourite as I love being creative but sometimes it's good to post spontaneous so you can connect with your followers.
It took me a while to finally talk on my stories as I didn't like how I sounded because of my accent but one day I posted a video of me just talking and my inbox was on fire. I had one of my followers telling me that my voice was so soothing to her that she asked me to post more videos of this kind.
What's your opinion on being present on every possible social media channel?
It's hard to keep up with everything but to be on top of the game you need to be present in all of them. I would love to launch my YouTube channel so that I can post "How to Wear" videos since I have many requests from my followers how to wear a certain pieces.
Do you think the influencer industry is too dependent on Instagram?
I think Instagram is primary for most influencers, but seeing all the latest changes on Instagram, I want to focus more on building my website traffic and my subscription list.
How do you feel about the authenticity of the industry today?
I never bought followers or likes and don't use boots. I have done giveaways in the past that helped me grow my following. But I want to grow organically. I can't use boots as I am too paranoid I will get hacked or lose my account. While I engage as often as I can, it is hard to keep up. Although I understand why other influencers want to use the help of the boots but I am too paranoid to do it.
Tell us about a time that you failed and how you dealt with that?
I lost a few jobs and at that specific time I felt like I was a loser, not good enough, not worth it. Now looking back I am glad that happened as I was aiming to reach something better and bigger. Failing is hard to everyone but the way you handle that failure is the key to success. I always learned from my mistakes and I have always been grateful for all the opportunities that were given to me, even if they didn't work out. To me, every failure is an experience and lesson.
What would you recommend young readers on how to make their own memories?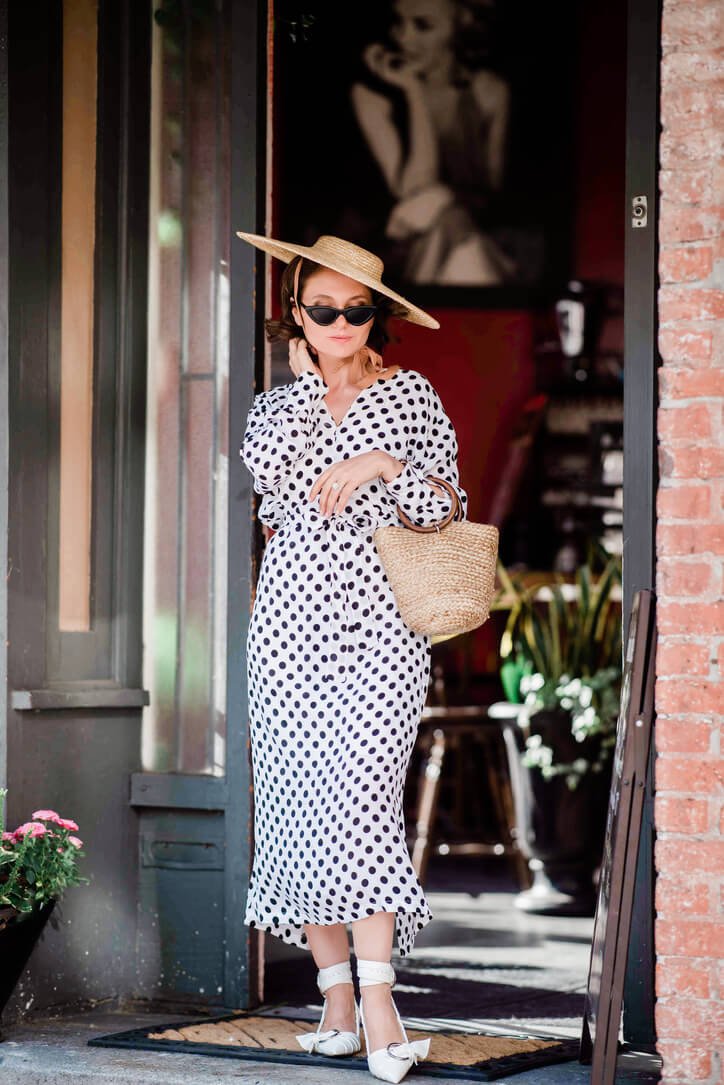 Social media isn't real. It's an imaginary life. People only see the curated content of traveling around the world, but they don't see how much hours influencers spend on creating this content. When I travel my husband gets upset as I am always on my phone trying to capture the best picture. Sometimes I even forget to enjoy the real moments.
If you had to think of a person, a memory or an experience, what would that be?
Ever since I was a little kid, I always persisted on a "never giving up" in an attempt to reach my goals. It does not mean it was easy, but I just never gave up. The difference between the one who will make it, and the one who will not, is simply not enough follow through. Not enough push! I was a single mom when I arrived in Canada starting from the bottom, with nothing, not knowing the language, no family around to rely on and no career path. I worked really hard to pursue my dream of being in the fashion industry, becoming a fashion buyer. It took me 20 years of hard work to get the job that I wanted. I proofed to myself that I can get anything I want as long as I am focused and work hard towards my goals.
Thoughts on AISPI?
I love the story behind the concept of how it started.
---
– Interviewed and edited by Emma Van Severen
AISPI brings you undiscovered fashion finds and boutique stores from all over Europe. Follow us on Instagram and check our blog for a new fashion find each day!