Amidst an ongoing debate of what is ethical and sustainable for the industry, the environment and the consumers of fashion at large, fur in itself has become a largely dispensable element. A brand's decision to ban the production and usage of fur, is nothing but the industry catching up to the quickly changing mindset of the consumer.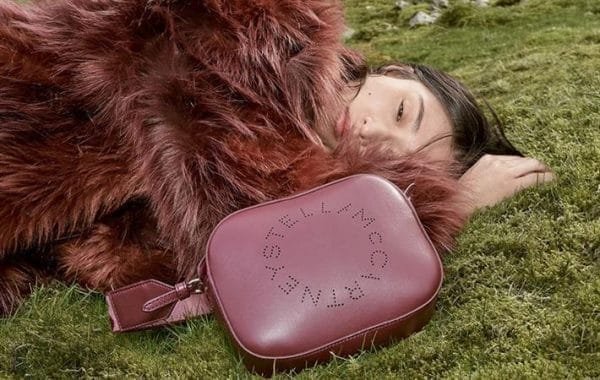 When prodded on the reason behind brand's transition to the production and sale of fur-free products, what is commonly heard is a growing awareness of the cruelty that is inflicted upon the animal for the procurement of it's fur. American designer Tom Ford, who is careful not to label his brand entirely fur-free just yet but consciously avoided using fur in his Fall 2018 the collection recently told WWD:
"I have started using much more fake fur. I'm not yet ready to say that I'm fur-free. Now, however, I have limited the fur in these collections and going forward to food byproducts, which does not sound very sexy. "I'm selling you a food byproduct!" That means cowhide, it means shearling, it means not doing fur that is raised purely for its pelt."

Courtesy – People Magazine
In layman terms, what that essentially means is that while leather can be considered a food by-product, fur cannot, considering that the animal in question is raised entirely for that purpose. Stella McCartney, one of the industry's leading pioneers in sustainable and cruelty free fashion, agrees. McCartney's eponymous label is a member of the Sustainable Apparel Coalition and since it's launch in 2001 has been proudly fur-free using what is instead, fur-free fur. For her Spring 2020 collection, the brand sent models down the runway, clad in Kobe – a sustainable and ethical fur variant made from the by-product of corn. True to Stella McCartney's sartorially sustainable practices, Kobe can be recycled at the end of the product's life cycle.
"I think that the fashion industry can get away with a lot and it is getting away with murder. Fur is the most unnecessary thing in the world. Those animals are not eaten, if they try to pretend that the fur industry products are by-products they are not. Those animals are bred to be turned into coats."

Stella McCartney, as told to Broadly (2016) | Courtesy – People Magazine
Stella McCartney and Tom Ford are, however, not the only brands to turn fur-free or limit the use of fur in their production processes. Italian design house Gucci, currently helmed by Alessandro Michele, announced it's plans to go fur-free this year, a move that surprised many given that much of the brand's cult-favorites – including it's popular and often replicated fur lined loafers – use fur within their construction. However, chief executive and president Marco Bizzari recently admitted to BoF on how the usage and sale of fur is slowly turning into an outdated concept. Bizzari also encouraged designers to explore options other than fur, imploring that creativity can afford fashion to turn to more ethical and sustainable options than fur.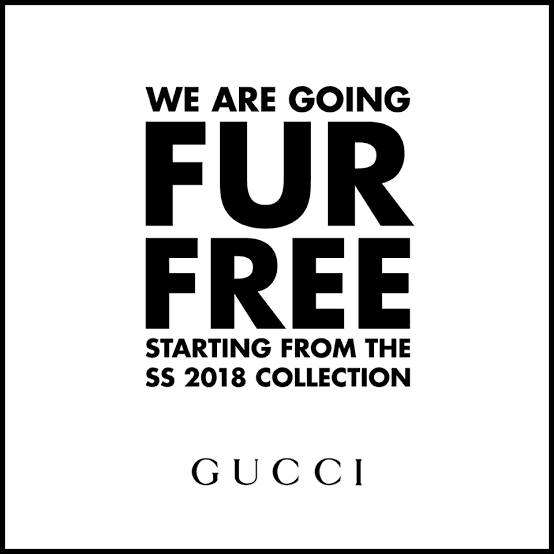 The British Fashion Council became one of the first popular fashion weeks to ban the use of fur at the shows and instead encouraged designers to explore more ethical and environmentally conscious choices within their manufacturing processes and supply chain. Across the pond, the San Francisco Board of Supervisors ruled to ban the sale of new fur pieces in the city, making it one of the largest cities to do so.
Given the consumer mindset and the state of the industry at the moment, how well does a brand fare in the eyes of the customer when it announces it's decision to go cruelty free? The answer is obvious, however, it is important to note that fur-free cannot translate into faux fur. At any given point in time, faux fur equals nothing but plastic, which essentially goes against everything that the notion of going fur-free stands for.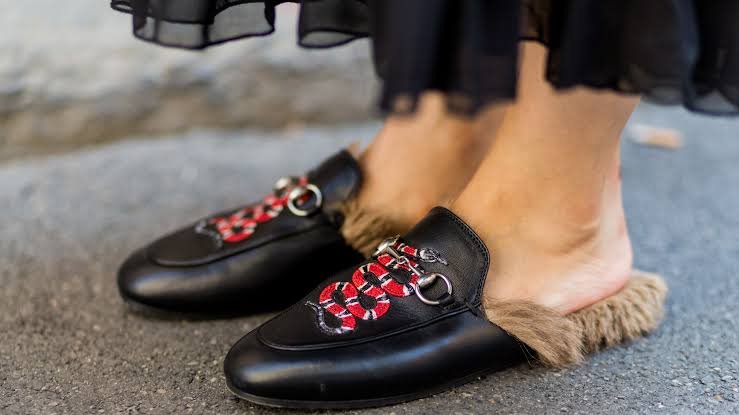 What then, does this mean for the consumer? As with everything else, the choice lies with them. It is imperative to understand here that while going fur-free is great, it does not do the environment any good if you choose to use faux fur in lieu. Ultimately, until sustainably manufactured and fully decomposable fur is available to a wider range of consumers, it is important that consumers inculcate the practice of being mindful about their choices. They need to make an informed decision about what they purchase, whether real of faux.
While it is crucial for brands to quickly catch up to the changing mindset of the environmentally conscious and ethically inclined consumer (a demographic that is fast growing in itself), it is even more important to look for alternatives that do good like the concept of Kobe as introduced by Stella McCartney.
---
– Written by Soha Joshi
The AISPI Blog has lots more on sustainable fashion while our Instagram is chock full of sustainable and environmentally conscious designers that we promise, you'll love. Check them out and don't forget to let us know what you think!