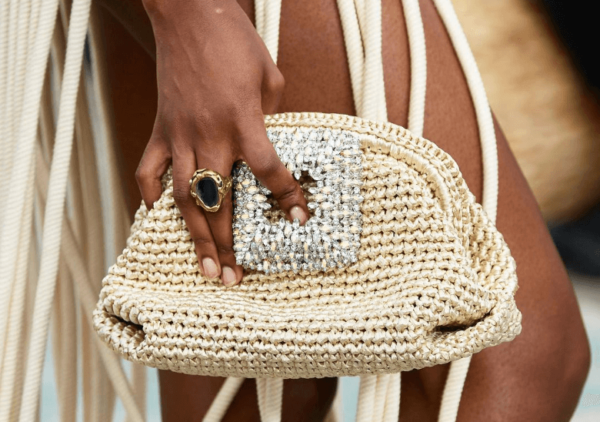 Bling is in. Italian brand Gedebe is changing the fashionable world of jewelled accessories with a whole new concept. The Naples-based brand redefines the idea of evening bags and shoes with each of their collections. They bring their bedazzled pieces into a contemporary dimension, ensuring they are functional along with being stylish.
It's feminine, innovative, and attractive–all the reasons it has become AiSPi's new favourite! Alluring and eye-catching, discover the brand's modern designs with just the right amount of bling. 
Gedebe's story is rooted in the concept of renewed femininity. It constantly plays with extravagant details like embellishments and unique shapes, all of which define the brand's aesthetic. At its core, the brand remains electric, contemporary and sensual.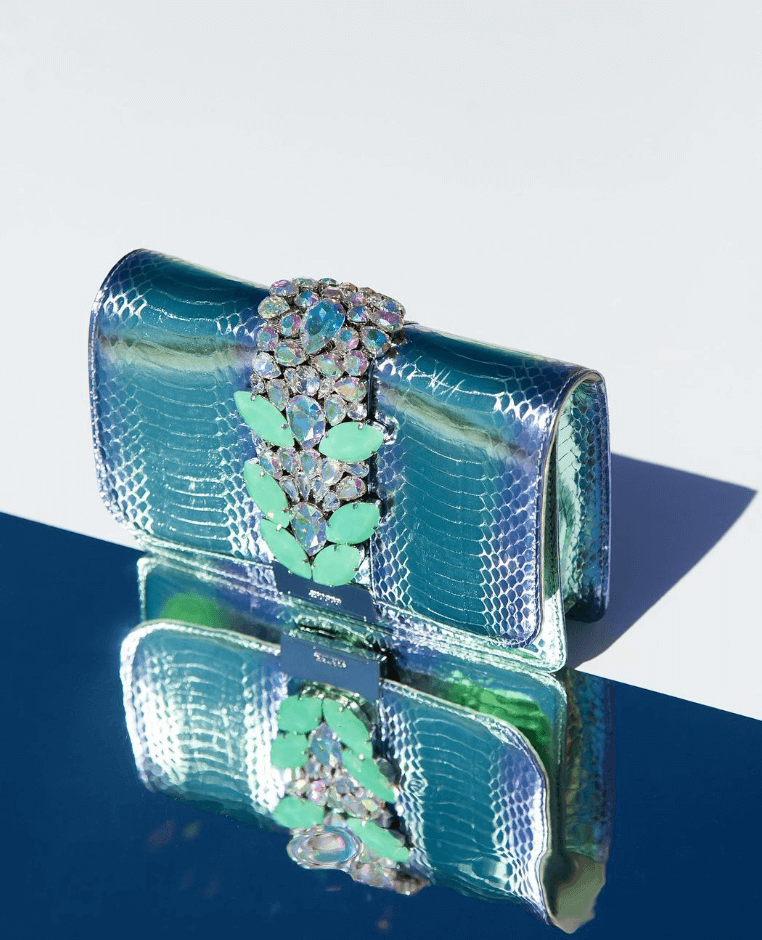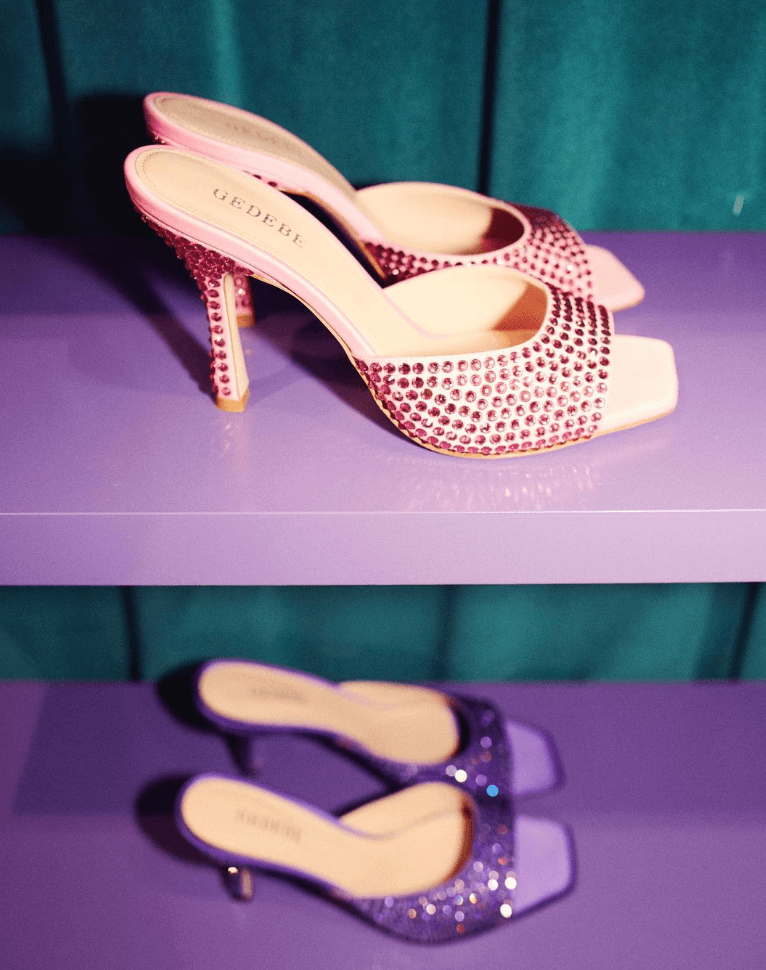 Every season, the Italian brand produces attractive and attention grabbing handbags and shoes. They enhance clean silhouettes with embellished jewels and crystals, while staying true to their Italian design heritage with masterful craftsmanship and fashion-forward design language. 
Eccentric colour combinations, premium materials, and intricate details are the core of Gedebe's aesthetic. 
Materials & Craftsmanship
Dive into the glamorous world of accessories with Gedebe. From high-quality leather to precious stones to enchanting silks, all elements come together to make their one-of-a-kind designs.
Made in Italy, their couture handbags and footwear play with the idea of contemporary and transversal luxury. They are iconic and timeless, designed for women who are unafraid to let out their inner selves. 
Gedebe came to be in April 2010 thanks to Napoli-native designer, Giuseppe Della Badia. The founder and creative director leads the brand's distinct design vision. As an individual with rich Italian roots that appreciate fashion and craftsmanship, Della Badia followed his passion for accessories and craftsmanship to launch the brand. 
His haute couture work experience allowed him to develop his stone and crystal embroidery skills. It's also where his clever vision for mixing and matching colours, fabrics, and textures were further enhanced. In his collections, Della Badia merges his ability and creativity skills with the use of top-quality materials and amazing artisan traditions.
Have fun with Gedebe's glamorous yet sophisticated blend of feminine eccentricity and contemporary style.
Written by Hannah Gabriella Armstrong Méndez
All images are courtesy of Gedebe.
Explore more Italian boutiques through our city page. Visit our Instagram to know more about the latest European trends.