Hi Gosia, we are so thrilled to be interviewing you today. Let's start by getting our readers better acquainted with you.
I am a Warsaw born and London-based fashion designer. As a teenager, I was always helping and working in my father's antique restoration workshop, where I was surrounded by fine art objects which shaped my aesthetics, passion for detail and love for craftsmanship. I loved art and was always up to date with the museums, galleries and exhibitions in the city.
I previously studied Tourism Management and then later moved abroad – first to the USA where I continued working in antique restoration and later to London, where I worked as a stylist, personal shopper, window dresser and visual merchandiser. Once I was back in Denmark, I began studying fashion design and business after which I came back to London to start my own label, Wolinska London. While developing my label, I collaborated with various artists and designed costumes for independent opera performances and theatrical plays, but eventually tweaked my business to make it more commercially inclined.
I also joined some start up accelerators and enterprises to be able to gain more business knowledge, which allowed me to network and connect with other creatives from the industry.
What about your brand? What inspired you to start a fashion label of your own?
It started as a hobby first. I wanted to be able to express myself and be able to get to know myself better. I loved the creative freedom that comes with fashion, so it seemed like a good starting point for me.
Another reason was that I always wanted to be see the world and not be restricted by location, and I conquered that a business would be the best way to do that. I also wanted to be able to share my values as a person and empower others through my work.
Of course, it does requires much more work than a regular job, but it gives you freedom of choice as well. It's also great when people resonate with you and you create your own tribe–it helps you grow and transform immensely, an experience you could rarely get elsewhere.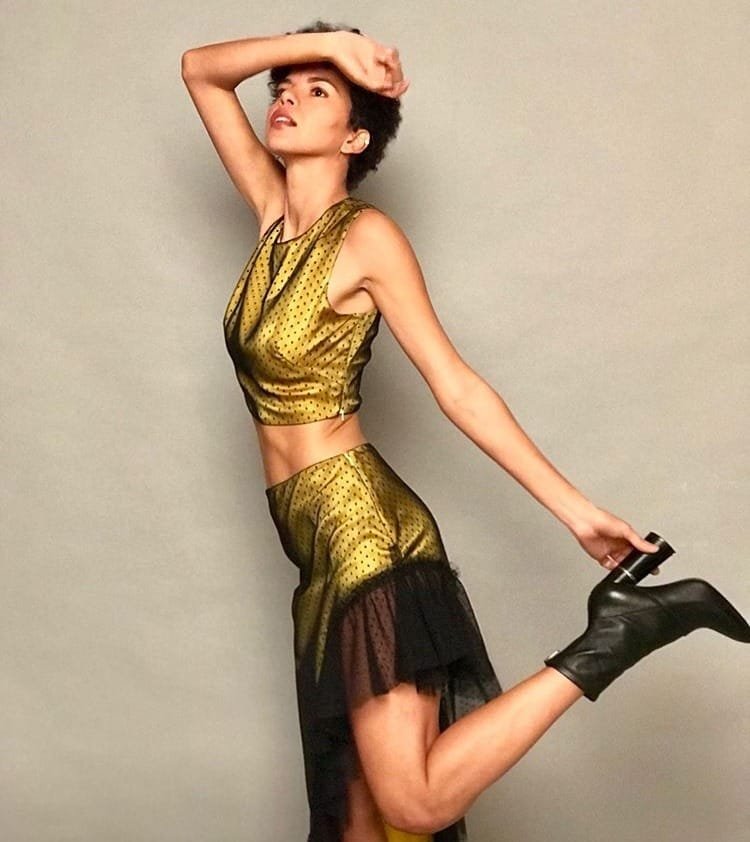 How does your design process work from ideation to the point of sale?
Usually I choose the fabric first, because I like to create based on what inspires me about it. Then I research, sketch, drape and improvise on how I can play around with the fabric. From the first sketch that I create, it is a whirlwind of developing and documenting the work – from working with the pattern maker to the final fittings. I research showrooms and other potential partners, who I fit in with the brand's concept.
How do you manage to create a demand for the brand in the market while sticking to your principles of slow fashion and sustainability?
Slow fashion is an intrinsic part of the brand value and defines who we are as a brand. I never planned to mass produce just for profit and I always aimed to create a small-scale production unit, which ensures minimal wastage on our part.
Our fabrics are not 100% sustainable yet, but we are working on it. We are an ethical brand, that cares about the environment and the people working for us. In early 2020 we will be launching a new upcycling project which is closely linked to and inspired by my childhood spent working in my fathers antique restoration workshop.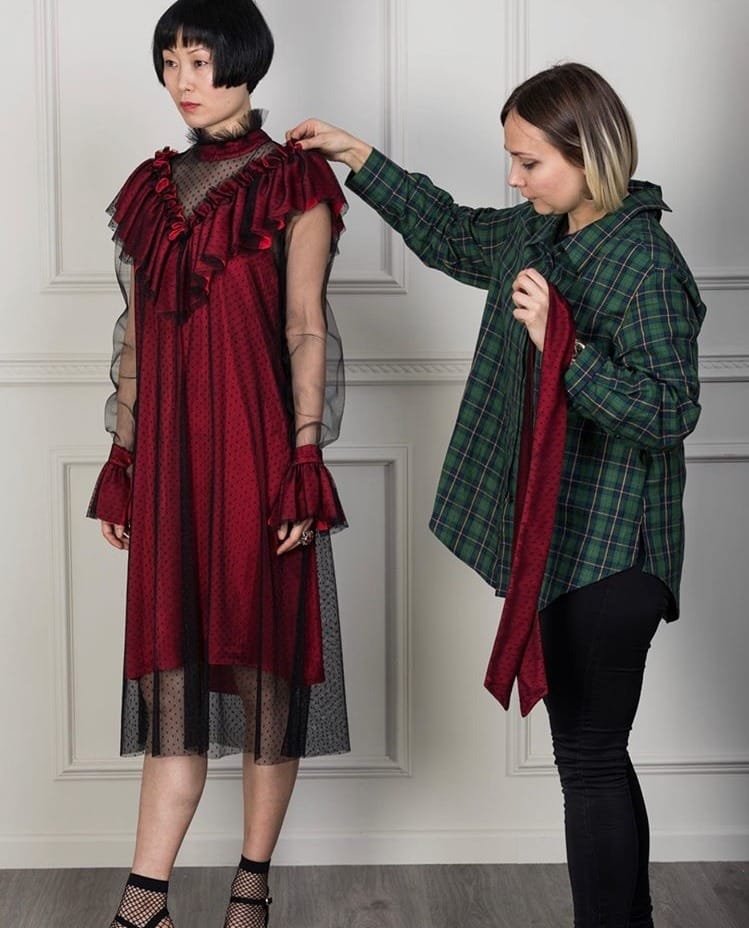 Can you elaborate a little on what you mean by non-seasonal garments?
By non-seasonal garments, we imply that the brand creates pieces that are not defined by seasons. The garments that we create are timeless and classic and are not oriented by trends.
Sustainable fashion is commonly seen as something that is reserved only for those who prefer clothes with a baggy fit and/or a raw aesthetic. How are you working towards breaking the mould with the brand?
The fabrics that we use are not 100% sustainable yet, so we can't call ourselves a sustainable brand, but we are an ethically conscious brand trying to implement the value of sustainability in our brand DNA. In this case, sustainability for our brand means being circular and our fashion rental concept definitely adds to that.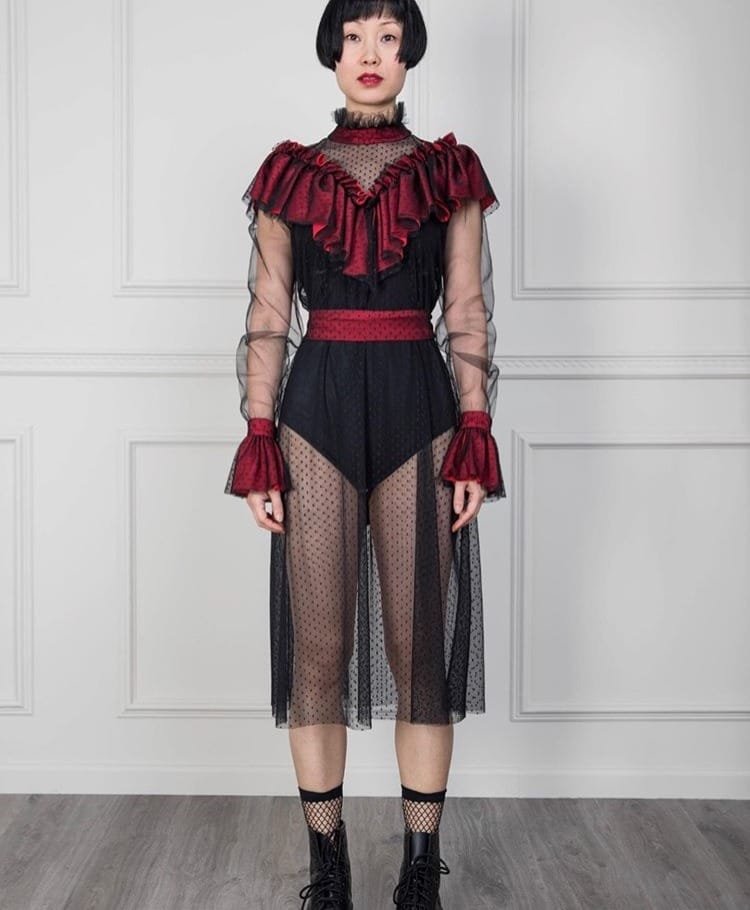 We see that your clothing has a very distinctive vintage feel to it. How do you feel that a style like that fits in today's extremely fast-paced and modern world?
Well, there will be always be a space for vintage pieces, because some customers prefer clothes that have a story to it, as opposed to modern clothing that does not have the personal touch that vintage clothing has.
I think there is still space for vintage clothing and the beauty of such a piece is that it can be worn by women of different age groups for a long time.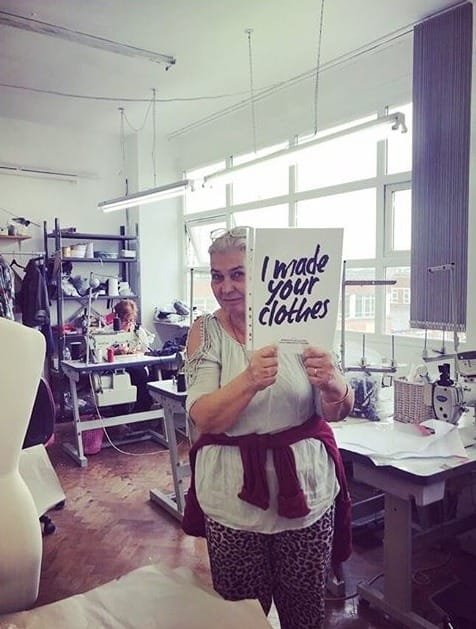 You recently ventured into the world of rental fashion. Can you share with us your thoughts on the concept?
We ventured into rental fashion with the idea of offering a service to people who cannot afford the garments at full price or will only wear it once. I wanted to have my designs to be accessible to everyone as well as incorporate our idea of circular fashion even more strongly in the brand story.
Buying vs renting – how do you work at imbibing both concepts into your business model? Do you think that they both can seamlessly exist within the same brand?
We are trying to become more sustainable and create fashion that is more circular and oriented towards upcycling, which is why I decided to start with rental to test the market. I do think that both can exist within the same brand, it's just part of the brand's expansion policies.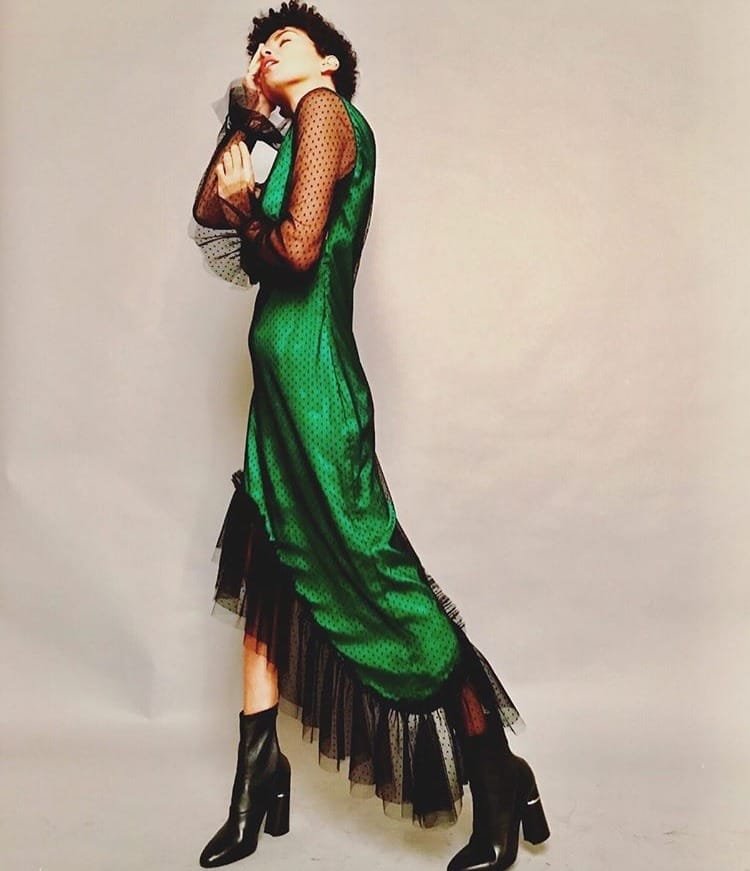 Where are you currently retailing your designs? Do you prefer e-commerce to a brick-and-mortar store?
We are selling through our own e-commerce portal and through our partners . Our designs are mainly made to order, or available in small quantities. I also like doing pop up shops, which is a popular concept right now and it is a good way of connecting with customer and get exposure for your brand. I like to also work with independent boutiques that stock other emerging brands.
I prefer to work on a consignment basis, rather than wholesale.
Would you have any advice for the young designers who are looking to break into the industry?
They need to have a strong vision and and know who they are and the story that they want to tell. It is important to take time for self-development and not rush into things while starting the brand. It's important to know about your business and the industry you are in, so join startup accelerators and enterprises. It takes time to research the market and find your own style. Also, new designers and brands need to be ready for obstacles and failures but it's important to stay true to yourself and not give up.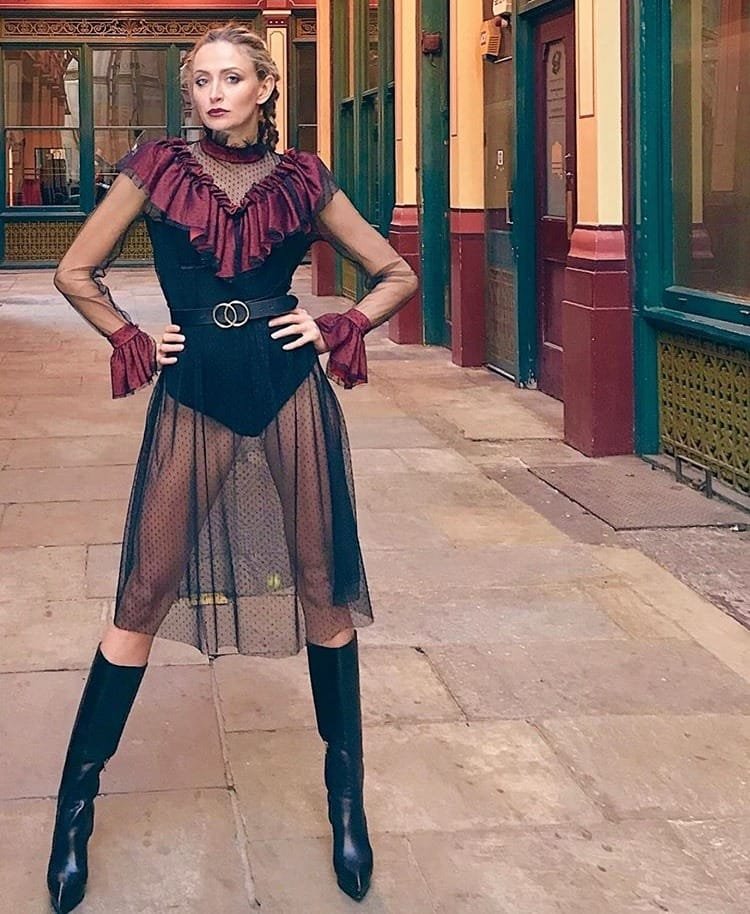 AISPI stands for local European fashion that is well-made, competitively priced and highly distinctive. Can you share with us your thoughts on the company and how you see it impacting the businesses of brands like yours?
I like that AISPI curates very carefully chosen, high quality brands that have a unique story or craft behind them. I also like that it believes in emerging brands and their craft and sees potential while promoting them around the world with the company's partners. It gives hope to young brands that we don't need to be a legacy brand to be valued and cherished by consumers. I also like that the company's way of promoting it's products is very personal and authentic. It's exciting to watch the company launch it's concept of trunk shows around the world, which is very helpful for young brands like mine.
Gosia Wolinska is just one of the many designers we have interviewed recently! Check out the official Instagram page of Wolinska London here and visit the website here.
---
– Written by Soha Joshi
Head to our blog to catch more of our designer interviews, carefully curated city lists and inspirational stories and stay updated on the latest from the fashion community in Europe through the AISPI Instagram.