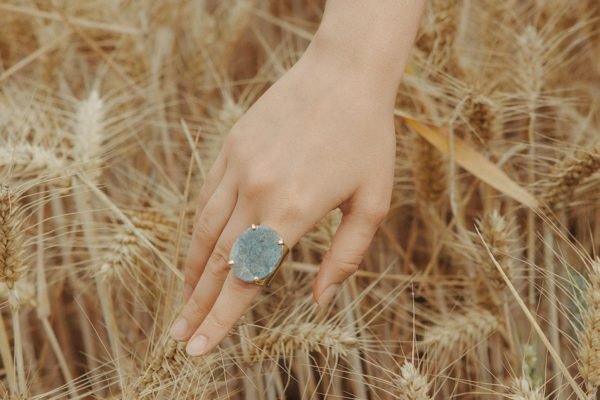 It's no secret that this past season has seen an unprecedented return to glamour— with every piece of clothing and accessory bringing a sense of optimism, joy and grandeur. All the fashion and extravagant style of the roaring twenties are back with an eighties twist, with striking colours, all-over sequins, colourful prints and a more is more approach. And jewellery is not immune. 
Taking on the philosophy of 'more is more', gone are the times when minimalistic, classic rings were trending on Instagram along with our jewellery box. Now, it's all about fanciful, playful and lavish rings that draw the attention of anyone within the 15 metre radius. Spotted on everyone—from Bella Hadid to Rihanna, these over-the-top rings are extra in all the right ways.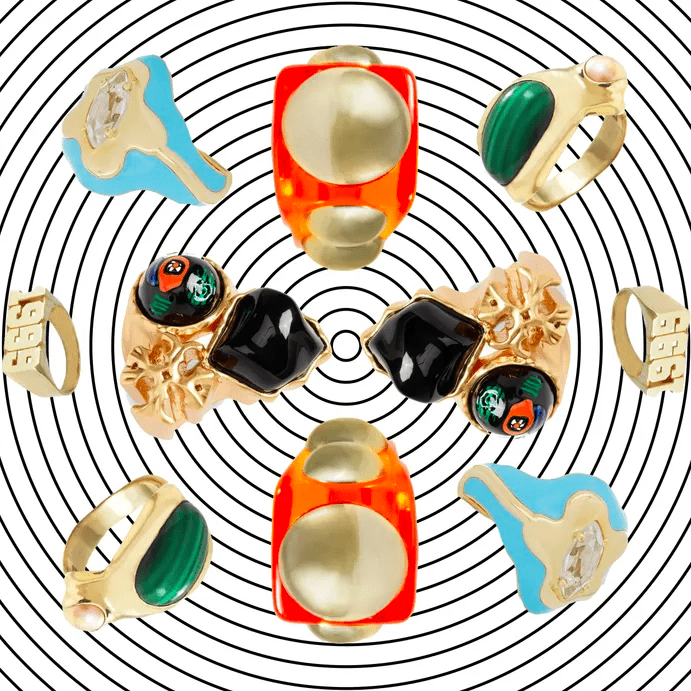 More is more is more is more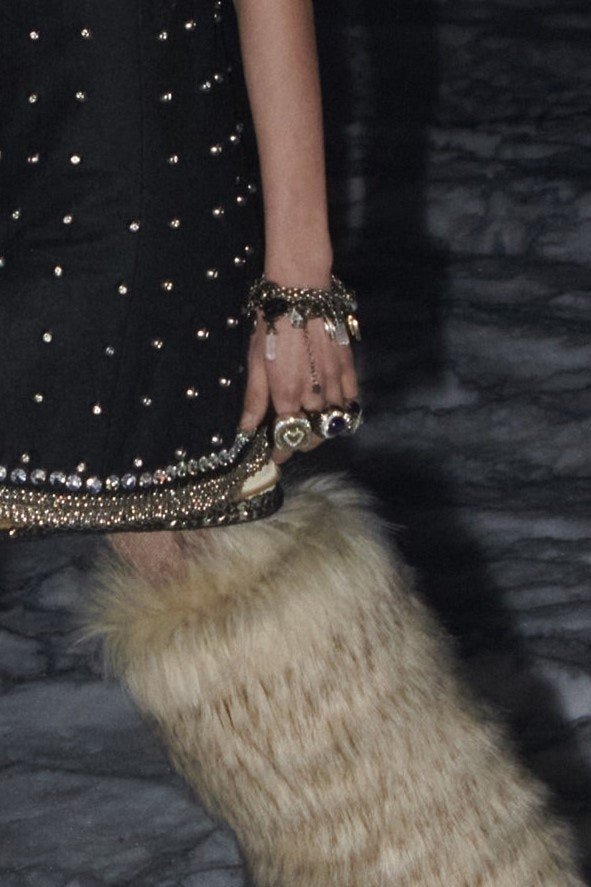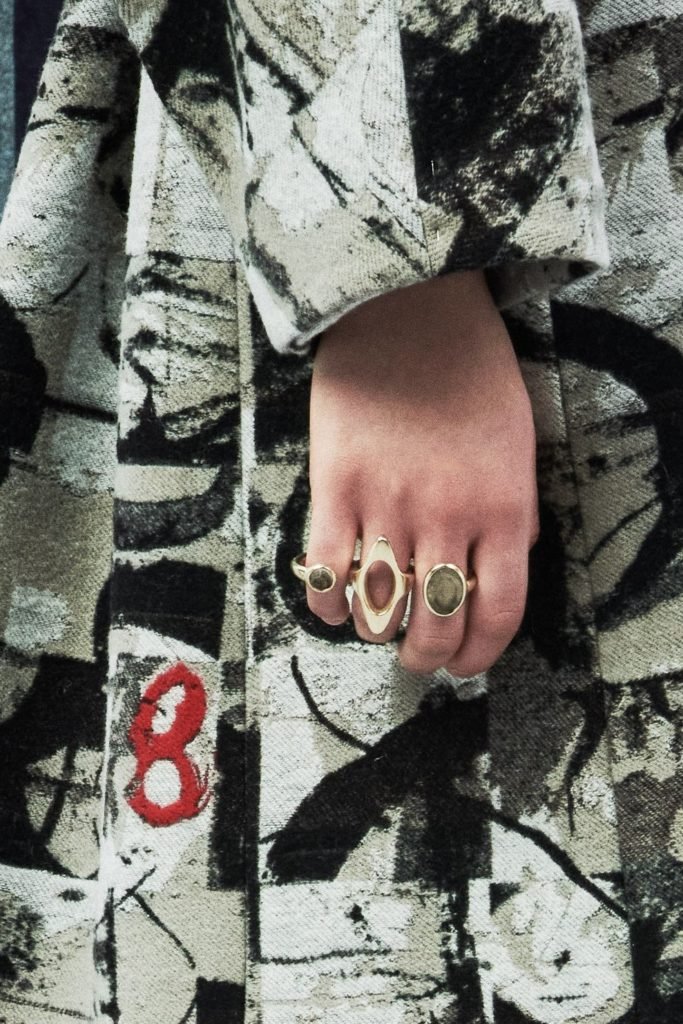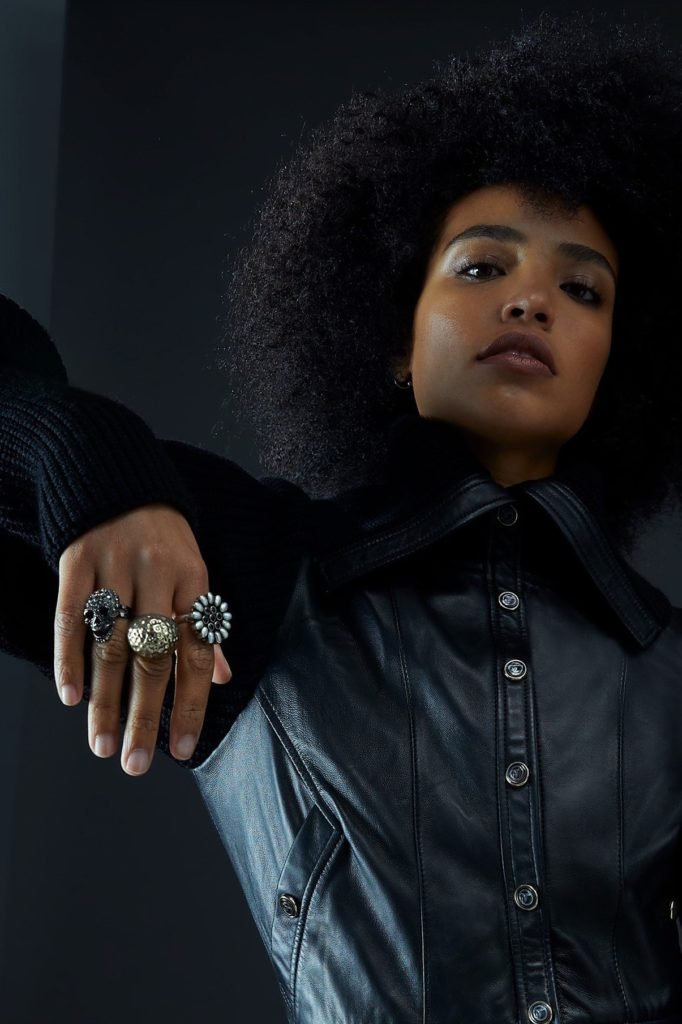 The sparkle, the drama, the shine–we love it!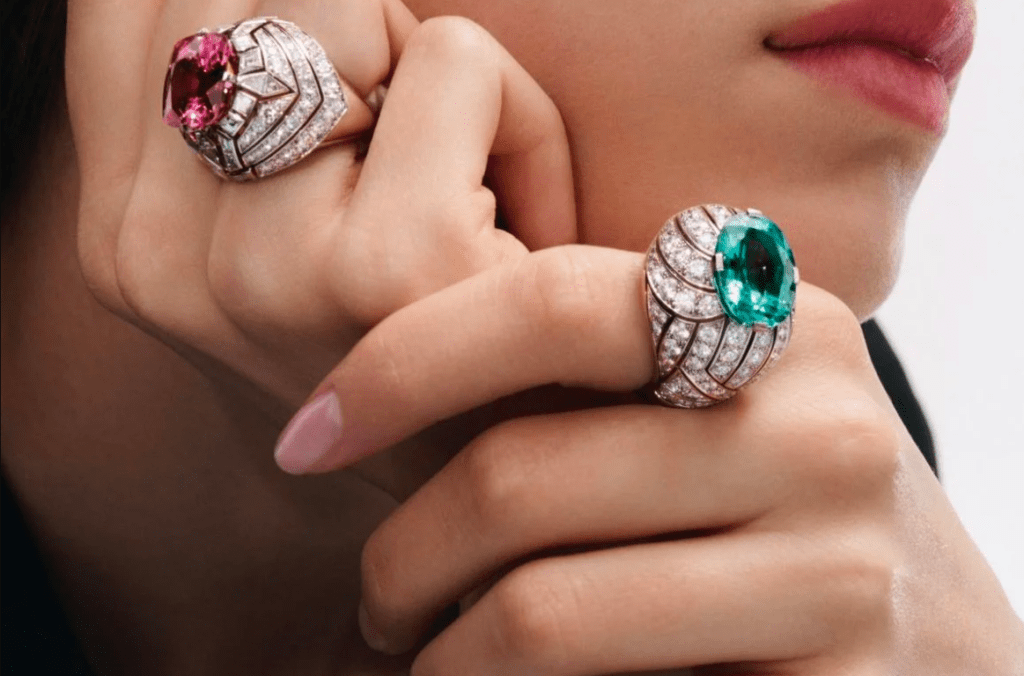 Big, chunky dramatic rings were the flavour of the season. From the ones that leant more towards a more youthful, Y2K aesthetic to the ones which were all about abundance through gems, these pieces were definitely not meant to be ignored.
Statement rings, also known as cocktail rings, were a must-have in almost every designer collection. From Schiaparelli's bauble of gold flora-inspired rings to Versace's logo encrusted rings, the recent fashion weeks saw some amazing designs.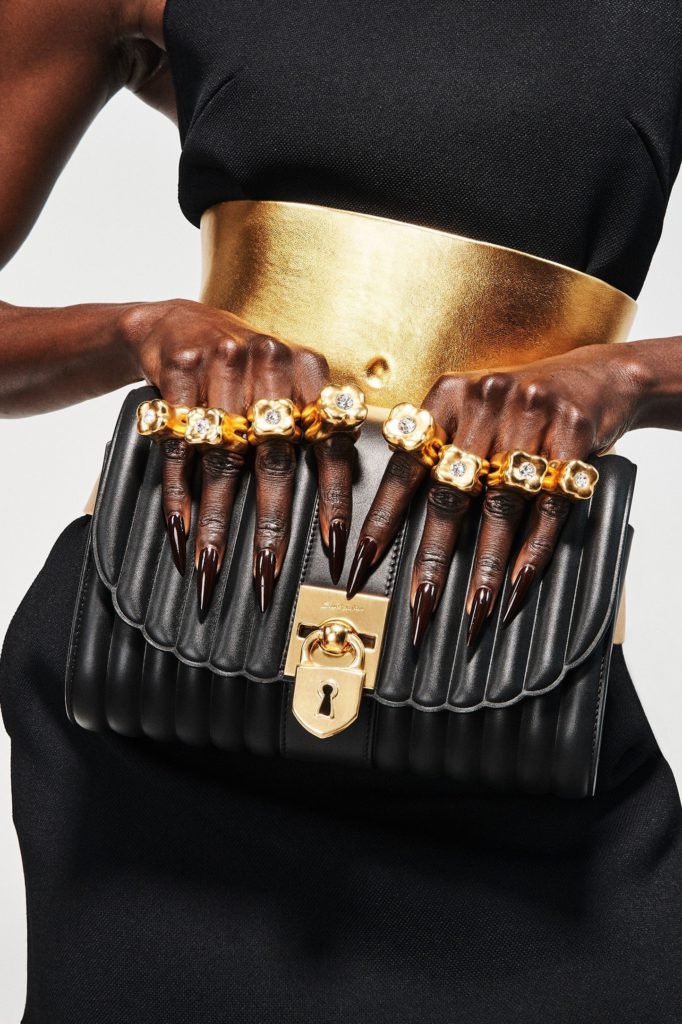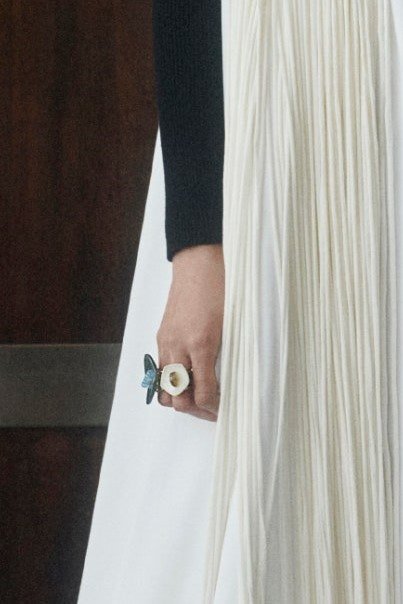 The Trending Style In Europe
In the search for some truly unique ring designs, we turned to some of our favourite European designers to help us curate a one-of-a-kind jewellery box.
Inspired by geometry and contrasts, this French brand creates designs that play with proportions and lightness. This ring, named Rays, is crafted using silver plated brass. The design is minimalistic and classic, featuring clean lines with a beautiful design that speak of the designer's modern sensibilities. 
Based out of London, Tiana Jewels produces some truly gorgeous designs using gemstones. This ring showcases a beautiful amethyst stalactite slice. "The amethyst is an all-purpose healer's stone, it works in emotional, spiritual, and physical planes to bring calm, balance, and patience," claims the brand.
Written by Team AiSPi
To read about other trends, visit our journal page. Follow us on Instagram to say updated on the best of European fashion.