A company that uses security cameras to determine the demographic of it's customers? Or one that delivers a shopping experience custom to your size and taste? Welcome to the world of Artificial Intelligence – where anything is possible!
In a world that is quickly using Artificial Intelligence to create businesses from scratch, track consumer data and bring in revenue, the fashion industry is not to be left behind. A common misconception is that the start-ups using Artificial Intelligence within their brand DNA are the ones that are reaping in huge profits or that Artificial Intelligence in general has the power to magically transform the fate of a brand. While the only companies who have noticeably imbibed the idea of Artificial Intelligence within their culture (and are seeing profitable returns from it) are the big guys (think Amazon, Facebook and Google), the fashion industry is catching up to it as well, albeit a tad bit too slowly.
Much can be said about the benefits of using Artificial Intelligence within the company structure, or for that matter, creating an entire business around it. However, one can certainly argue that the cost of such an initiative is too high for most start-ups to take up on a full-fledged scale.
That being said, there are a few companies within Europe that are using Artificial Intelligence within the fashion industry in ways that can only befit the creative aspects of the fashion industry. Sounds interesting? Read on for some of AISPI's top picks from the European fashion start-ups paving new paths using Artificial Intelligence.
Aura Vision, London, United Kingdom
Aura Vision is a company based in London that uses security cameras to track the demographic of consumers that walk into the store. In layman terms, that means that it uses the power of Artificial Intelligence to understand the age and gender of the consumer. It is also able to track the behavior of the consumer and give better options to the consumer by analyzing the products the customer is interested in – based on the time they spend engaging with it.
As of now, the only way to track the above demographics is by the use of online surveys, loyalty cards and the like – which, in all honesty, does not match up to the pace of the world today that changes in the blink of an eye. This technology by Aura Vision is a novel way (and the only one of it's kind as of this date) to track consumer data up to such an extent and also distinguish from a customer and an employee.
E.L.S.E. Corp, Milan, Italy
Let's be honest, we all love a piece of clothing or a pair of shoes that are made just for us. Who doesn't love the fit and feel of an outfit that has been crafted as per your custom measurements? We know we do! However, the industry of customization has it's own set of limitations and at the top is the fact that most pieces of custom-made clothing, accessories and shoes are crafted by human hands. While there is no denying the unique touch that such a piece carries, it also makes it impossible to execute the idea of customization on a larger scale.
Enter Else Corp from Milan – a start-up using technology that enables mass customization and virtual fitting. A B2B service, Else Corp is available to retailers, fashion brands and clothing manufacturers that want to amass the power of this technology within their brand. The company designed and developed a Cloud based SaaS platform that has made possible to carry out mass customization and virtual fitting possibly using custom measurements while simultaneously executing order generation up to the final point of sale.
Heuritech, Paris, France
In a world where trends in fashion change in the blink of an eye, we wonder how no one thought of an idea like Heuritech's sooner; with the idea of predicting global fashion trends and relaying them seamlessly to businesses across the globe, Heuritech is in itself a game changer.
The company also uses it's unique technology to correctly forecast stock quantities by analyzing over 2000+ (!) components of close to 3 million images each day. Then it translates the data received into the most precise insights possible of a brand's target audience. The benefit of this technology is that it is the closest brands can come to predicting trends in the global fashion industry, specifically with regards to the precision, speed and global adaption to the trends. Some of the brands using Heuritech's technology include Louis Vuitton, Dior and Adidas.
Huub, Porto, Portugal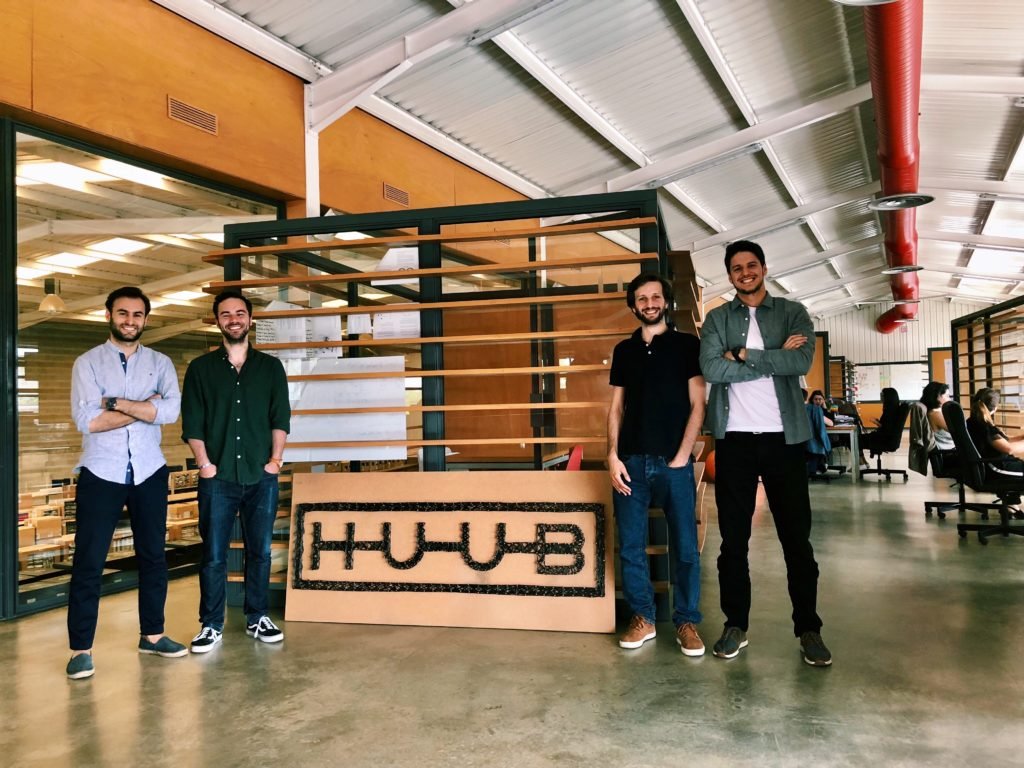 When a brand gets labelled as Europe's sexiest start-up, you know it is well worth a second glance. Meet Huub: the brand revolutionizing online shopping with it's signature technology that works as an integrated logistics platform for websites and provides stocking, shipping and fulfillment services for e-commerce fashion websites while using it's predicative algorithms to prevent understocking – a classic problem in the global fashion industry.
Huub's scope of services varies from suppliers in Asia and Europe and extends as a B2B or even a B2C service. With a heavy round of funding to set the ball rolling in full speed, it is clear that Huub's disruptive technological advances are only the beginning of what is to come from this company.
SPOTT.ai, Aalst, Belgium
Couldn't resist buying those pair of shoes while scrolling? It is possible that you have SPOTT.ai to blame. This genius start-up from Belgium has developed a technology that places a layer of metadata over the images that you see online, making them instantly engage-able and shop-able (well, now you know just why you absolutely couldn't resist making that purchase!)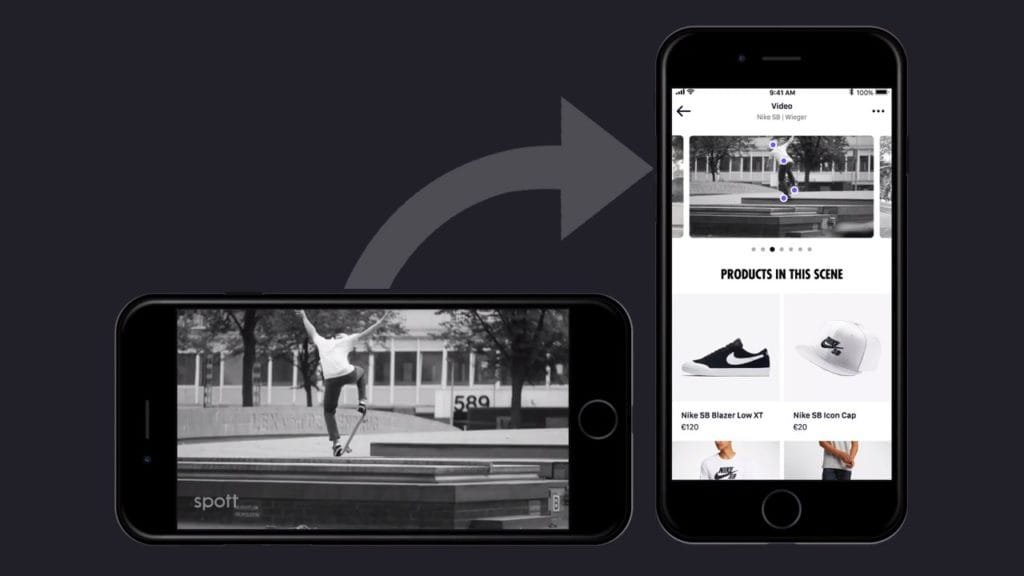 The brand works at instantly transforming a customer's perception of a product from inspiration to action. This makes it possible to rapidly bring in revenue for it's partner brands and creating a unique mix of an aspirational and accessible shopping experience for it's customers. This start-up has won over 20 international awards (a massive feat in itself for a brand of it's scale and size) and is used by digital media companies like ELLE and entertainment giants like FOX.
It is no surprise that using Artificial Intelligence within the company culture can bring about a revolutionary change for the brand. It is also worth noting that like the brands we've listed above, Artificial Intelligence is not just a novelty but the very future of the industry, including fashion. What remains to be seen, however, is how quickly the industry catches up to it.
All information courtesy of Loomish Fashion Innovation Award
---
– Written by Soha Joshi
All images are courtesy of the above-mentioned brands.
Follow the AISPI Instagram and Blog to stay updated on more such exciting stories from the diverse fashion industry of Europe.