Gifting something a beautiful knitted blouse or embellished gold pants can often be a risk. From navigating sizing concerns to understanding the receiver's personal taste, such complications can be off-putting for those seeking the perfect gift. A simple hack for such an occasion? Stick to wardrobe staples and accessories which serve as the ultimate stylish gift.
They will serve the wearer across every occasion for years to come. This is the key to a valued gift that will be cherished forever.
We have taken the task of finding versatile fashion gifts off your hands. Our selection offers great quality pieces at attractive price points, meaning you can stick to your budget without sacrificing on style.
A little box under the tree gets us excited on Christmas Day as this usually means jewellery!  Who doesn't love a bit of sparkle during the festive season?
As a coveted classic, Anisa Sojka's Cuban Link is minimalist in design but bold with style. Perfect for layering with your other favourite pieces, this would make the perfect gift for jewellery lovers.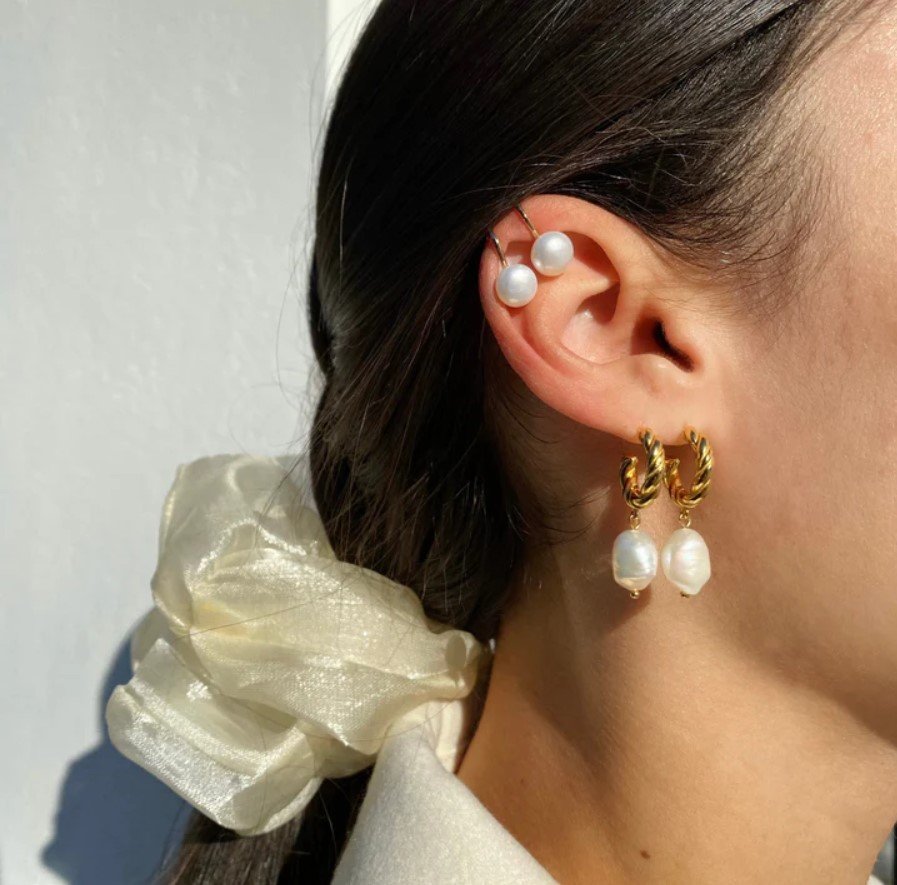 If you've got a vintage collector on your hands, these Victorian sea-inspired earrings will bring a touch of timeless elegance to their collection. Using authentic freshwater pearls, each pair is uniquely shaped and one-of-a-kind.
If your special person is hoping for a new purse to be hiding in your stocking this year, then bagging one these pieces will be a check on their Christmas list.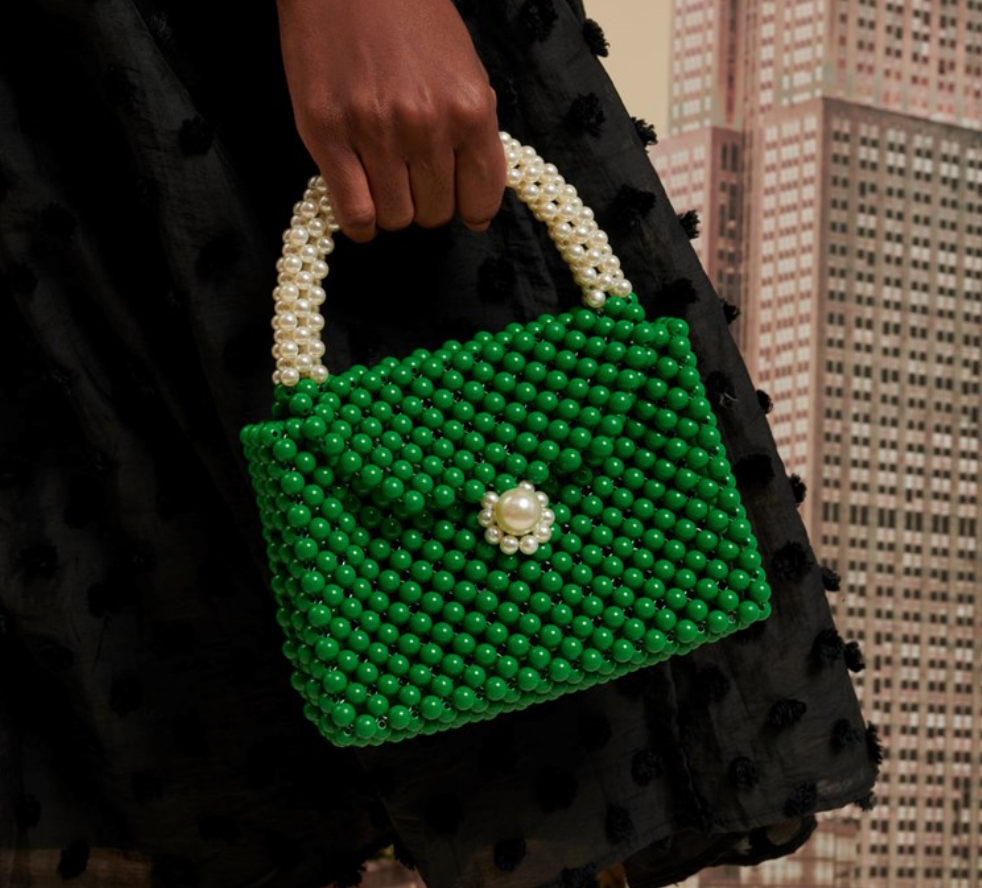 Sister Jane's "Dream Reunion" mini bag the perfect way to embrace the festive spirit. A gorgeous combination of green and white pearlescent beads makes this a party-worthy accessory ideal for carrying the essentials all year long. 
This gift will make your loved one's dreams come true this Christmas. 
0711's tiny tote in this charming apricot shade is perfect for every season. It can be dressed up in the winter for the festivities or paired with a summer dress on a beachside holiday. 
A handbag that can be adaptable all year round makes its mark as a stylish gift.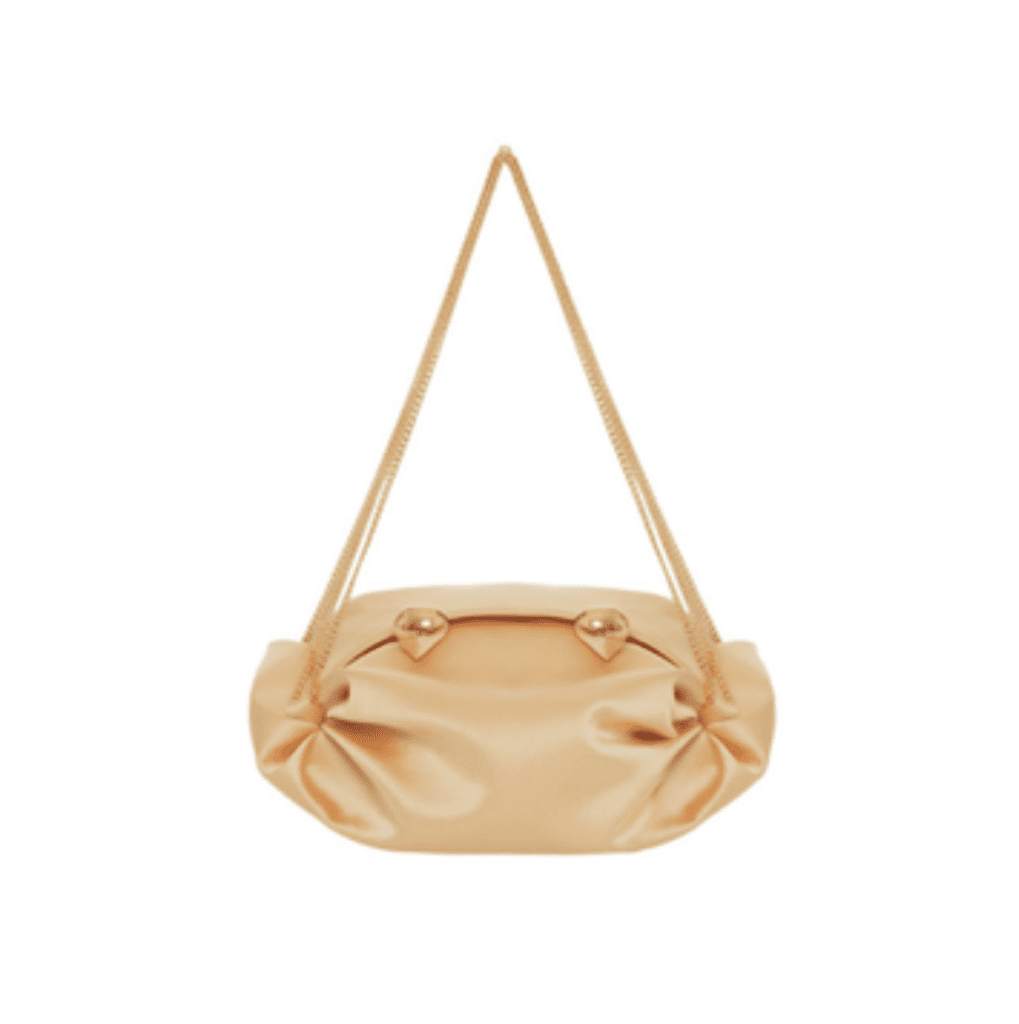 You can always rely on Mlouye for great quality leather products that are both unique and functional. 
Their "Naomi" wallets can be placed in your handbag or worn around your waist using the adjustable strap. Don't forget to place a coin inside before wrapping for good luck!
Take the plunge and gift a glamorous garment that will become their new go-to.
The ideal gift for a sun worshipper is a beautiful fluid kaftan by Baobab. The brand is dedicated to restoring coral reefs, making this purchase a gift to your friend and well as our planet. 
Stella Nova garments will take up a permanent place in any woman's wardrobe. The "Stephania" checkered dress is for those that are playful inside and out.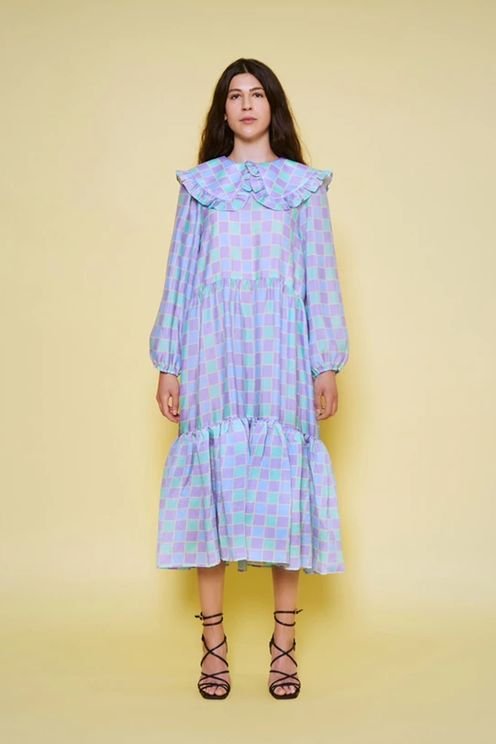 Designed for the jet-setters, Sister Jane's "City Flowers" midi dress has us consumed with wanderlust. A floral dress is a suitcase must-have for those seeking stress-free glamour abroad. Grab this for the city girl in your life. 
For those who like are all about edgy fashion, Esthé's organza bomber fits their style needs. This piece can be worn casually or styled for a super cool evening look.