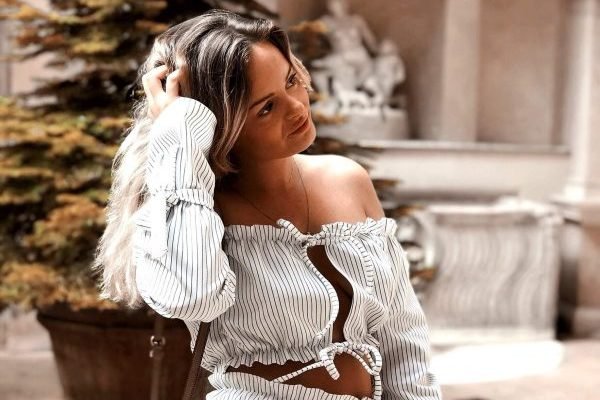 AISPI is your one stop to boutiques stores, upcoming designers and everything unique about european fashion. Our Instagram releases a new designer or boutique each day and we strongly believe in using fashion to tell a story about yourself. We recently spoke to Chloe Carno, a european fashion pioneer, to tell us about how she expresses herself with what she wears. Read on and get inspired!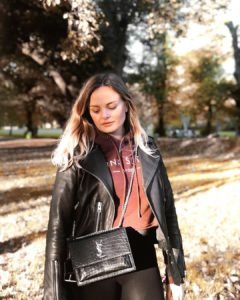 Where are you from? Where do you currently live?
I originally come from Saint-Tropez which lays in the South of France. For the moment I live in Cardiff for my studies.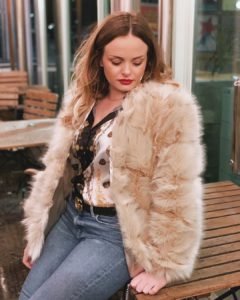 As an influencer, there are many that look up to you, what is the impact that you hope to leave behind?  
Every single day I try to discover myself and be a better person. "Wake up with desires, go to bed with satisfaction" is a statement I truly believe in.
I first started blogging because I felt the need to create. By creating, I mean sharing positivism, making people happier with themselves and showing that social media is not always reality.
I want people to get inspired by what I post. I want them to know my opinion on certain subjects. Ultimately, I want my followers to find their purpose in life and live their best lives.
Don't forget to take a look at Chloe's account!
What are some of your favorite cities to visit in Europe?
My favorite city in Europe is definitely London. I lived in London for one year and I really enjoyed it. Staying there was really eye-opening on what concerns my view on fashion.
I would describe fashion in London as colorful and daring. Mixing different colors and styles are very common. In contrast to where I live in France, people are dressed less playfully.
When you think of who you are today, what has attributed the most to it?
Who I am today has been shaped by my good and most of all, my bad experiences in life. Every experience, good or bad, is meant to prepare you for the next one. Even though sometimes it isn't easy, I try to consider every experience as a blessing.
What does travel mean to you? How does it influence your style?
Travelling means discovering. I always get inspired by the different ways people dress in different parts of the world.
Tell us about a time that you failed and how you used that to learn and inspire yourself and others around you?
A few months ago, I failed an exam and because of that I almost didn't pass my year at the university. I realized that the reason why I didn't pass was not because I didn't work hard enough, but because I had such a bad self-esteem and self-trust.
As I said earlier, I think everything happens for a reason. I believe the reason why I failed this exam, was because it was time I learned to be more self-confident. I started working on this and guess what, I killed my next exam!
What do you think of AISPI?
Nowadays, we all shop at big retail chains where they often sell low-quality clothing and there's little originality. It is amazing that through AISPI people are able to discover emerging boutiques and designers in an easy and accessible way.
My last trip was to Rome where I visited some boutiques. What I like most about boutiques is the pleasant, but especially personal atmosphere.
---
– Interviewed by Emma Van Severen
AISPI brings you undiscovered fashion finds and boutique stores from all over Europe. Follow us on Instagram for a new fashion find each day!
Check our blog for the latest european fashion trends. Stop talking, start exploring!