For close to six years of her life, designer Inés Monjo lived through a body disorder disease that would shape her design philosophy for her debut collection in 2019. Monjo, a graduate of the IED Barcelona University, won three awards for her exemplary design skills: The award for the best collection by Franca Sozzani, the award for the best editorial by Manuel Outumuro and the award for the best thesis 2018.
Speaking of her debut collection that she released for Fall/Winter 2019, Monjo says, "It is inspired by the food disorder that I lived through six years of my life, in which I went through different stages that I wanted to be shaped by the variety of looks made. As the collection progresses, I wanted to reproduce my mood as well as the mind-body relationship in each moment of the disease, until achieving stability, playing with colours, textures and volumes."
Monjo's relationship with her body and the illness is apparent in her use of silhouette, color and embellishment. "As the thread of the collection, I used the flowers and their colours to create a simile with my body during all the stages of my illness. Starting from a withered flower, for lack of irrigation (anorexia), to another irrigated in excess (bulimia). Finishing with an explosion of colour and light once the disorder has been overcome."
Her relationship with her body and it's progression over the years is ingeniously mimicked in the silhouettes, with a bodycon shape for some and an exaggerated silhouette for others. The accessories too, bear Monjo's design hallmark; embellished with foil, crochet flowers and wool pom-poms, they are reminiscent of her mental state over the course and evolution of the illness from instability to an eventual calm.
Discover more from Inês Monjo's collection below: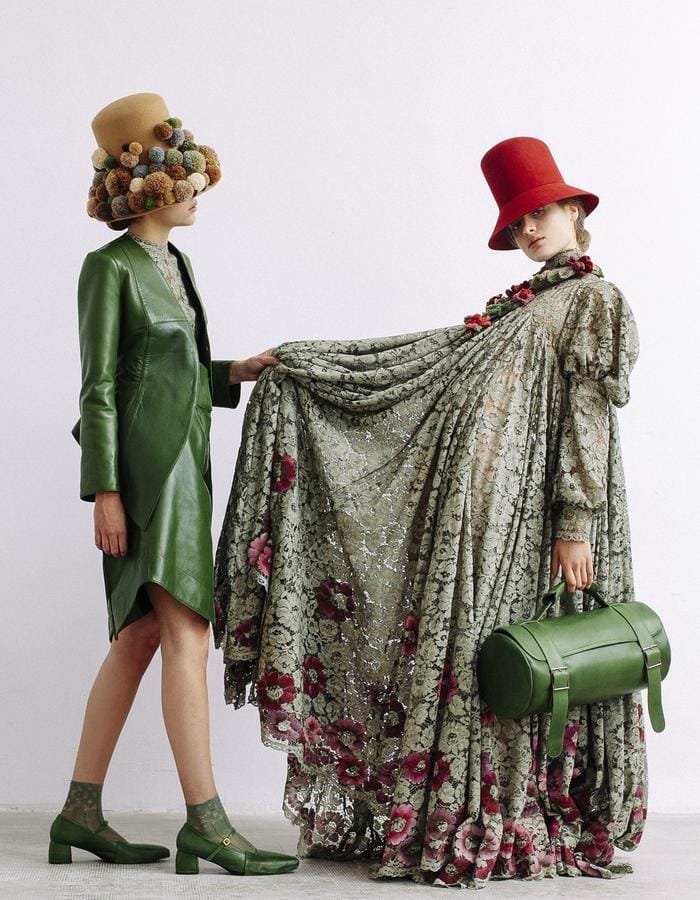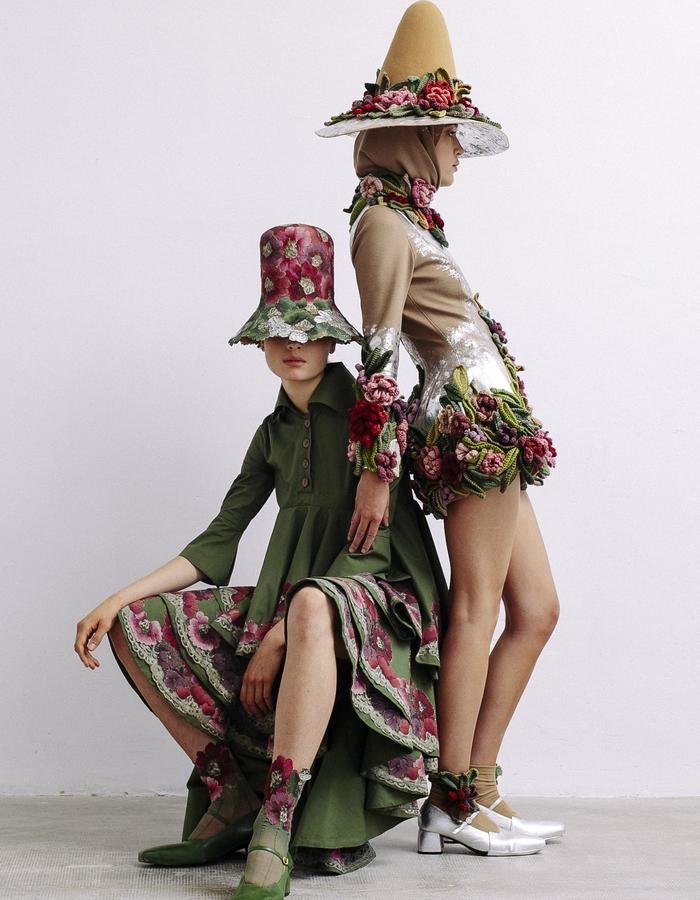 All images courtesy of Inés Monjo and Not Just A Label. 
---
– Written by Soha Joshi 
Discover more designers via the AiSPi blog and don't forget to follow us on Instagram for more designers to know and love!