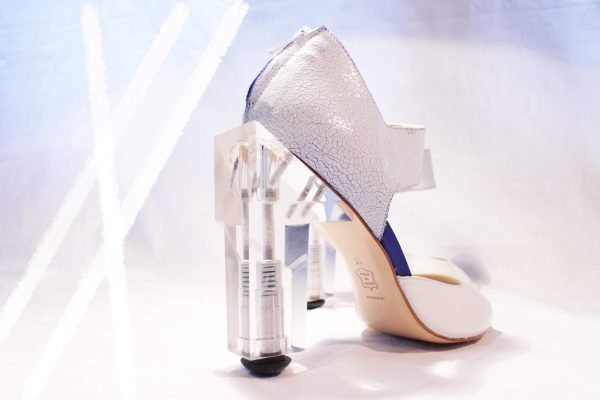 AISPI had the opportunity to interview Silvia Fado, the Spanish footwear designer that is creating stunning, comfortable high heels. Yes, you read it right: through the study of comfort elements in footwear, such as impact absorption, shoe weight or traction, jointly with futuristic, unique aesthetics, she manufactures high-end women's high heels.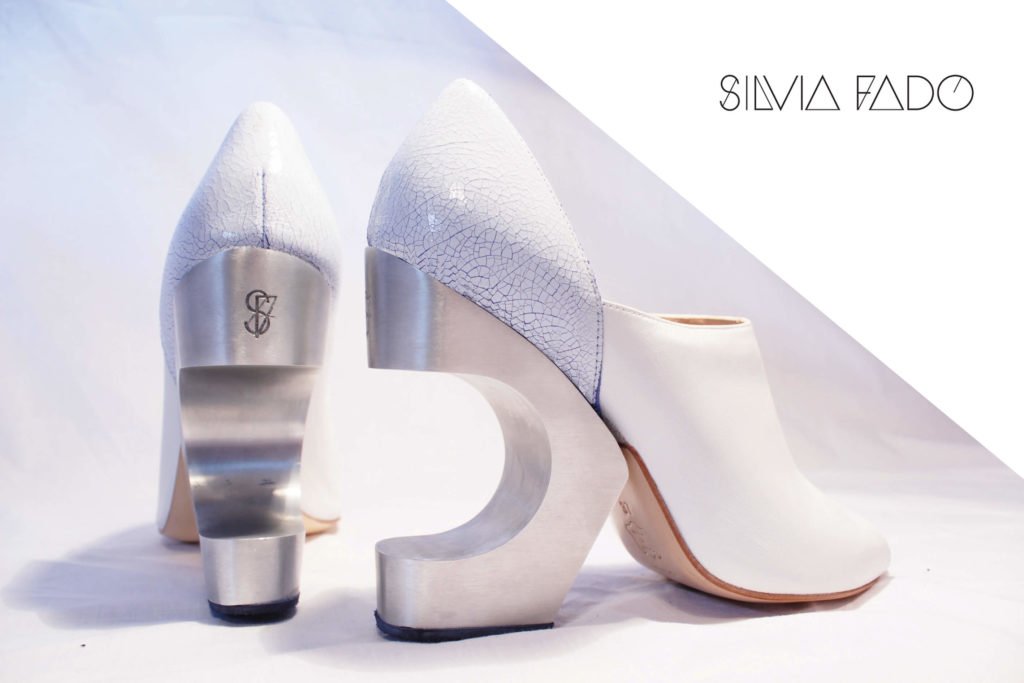 Tell us a bit about your story as a designer.
I started studying Architecture in La Salle (Ramon Llull) in Barcelona, but soon realized I was more drawn to creating something tangible that you can work and play with. So I changed to design and, of course, many people told me that I was making a mistake.
But my strong interest in fashion made me decide to take this path so I finally got my Fashion degree in ESDi (Barcelona). Then, after several years of professional experience in knitwear, I decided to follow my true passion: footwear.
I moved to London for an apprenticeship in bespoke shoemaking with one of the most skilled shoemakers, Paul Thomas. Then, I attended MA Fashion Footwear in London College of Fashion (Cordwainers) were I developed my master project collection, Kinetic Traces.
After that, I have been working in growing and promoting my brand, I specialise in conceptual sculptural footwear, always combining technology and traditional making. It is a very congested and difficult industry, and there is still a long way to go; dedication and passion are essential.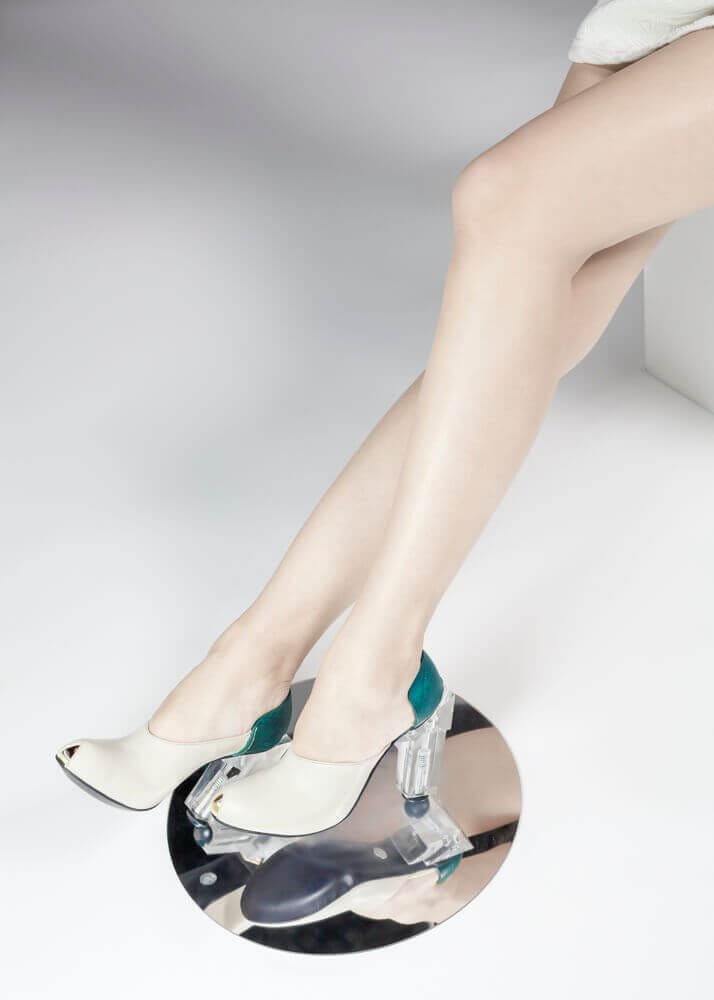 Your shoes have a very characteristic design. How would you describe it?
Minimalistic, functional, experimental, engineered, architectural and futuristic.
Where do you get inspiration from?
I have been always interested in clever and functional design and is what I seek to transmit in my design. My work focuses on footwear function itself by analysing performance and motion. Additionally, architecture and engineering strongly influence my work. Finally, I always try to seek all new technologies and materials to inspire and be introduced in my projects.
Your work has 2 strong points: aesthetics, the creative part and, let's say, functionality, which comes from your technical side. With which side do you feel more identified?
For me there is no one without the other, I enjoy both of them equally.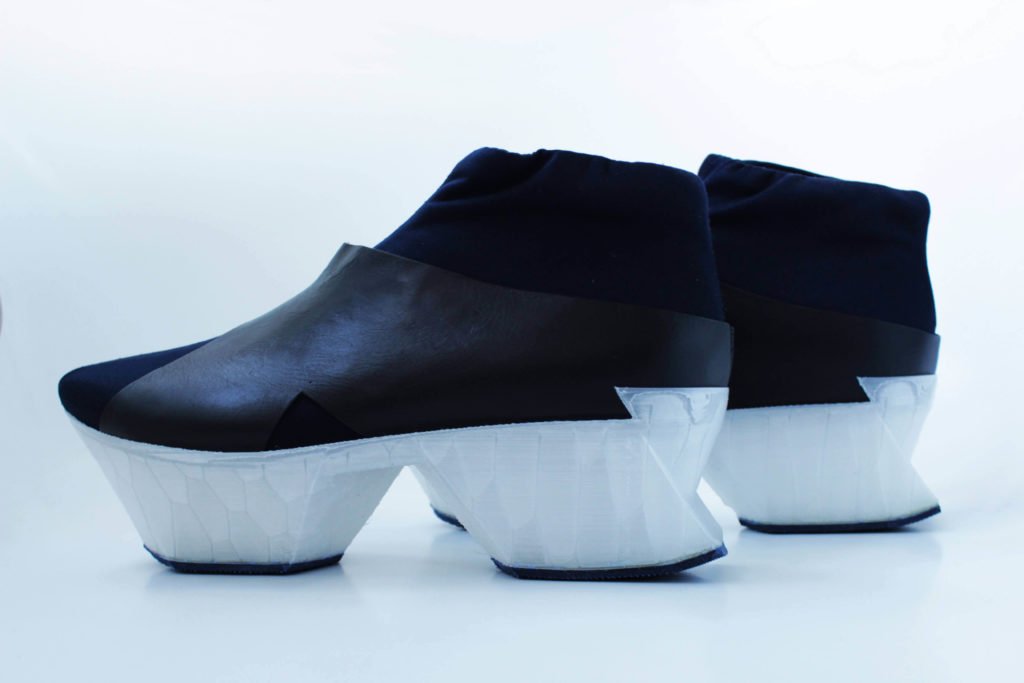 How many pairs do you manufacture per model?
My designs are unique and made-to-order under request, there are just a few pairs of each style. We want our clients to feel special offering exclusivity and thus bespoke services such as colours or adjustments to fulfill their requirements.
Where can people buy your products? Which is the price range?
They can contact directly to order them under request at the moment; we handcraft them in our atelier according to customer needs.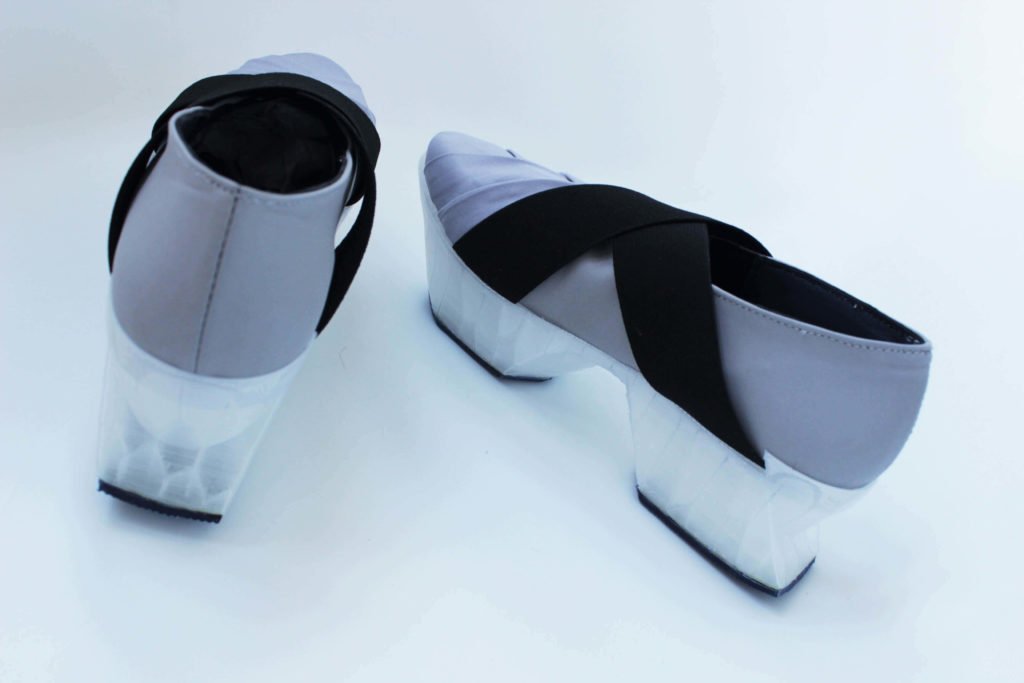 Nowadays, there are tech-driven fashion brands and the traditional handcraft focused ones. Do you think that there will be a winner and a loser regarding the merger of technology and fashion?
I think technology is taking over in a lot of fields, but in footwear there are still a lot of processes that are very traditional. In my opinion, they will remind there for a long time.
I would like to think that traditional methodologies will still be appreciate for certain audience in the future, I am a bit nostalgic maybe; finishings and details in handmade products add an extra value and make them always unique.
In AISPI we always encourage collaborations with other professionals: designers, artists, photographers. Do you collaborate with more people to develop your work?
In all my collections I work with engineers to develop my heels, I wouldn't be able to achieve the professional results if it wasn't for that. I love to work with technicians in interdisciplinary projects; you learn so much about the other professionals and the results are always something I couldn't dream of when working by my own.
Any future plan? Where do you want to take your brand?
I am in a big project now to take my brand, Silvia Fado, one step forward, but I cannot talk about it yet; results will be in the market in about one year, that is what I can say.
What do you think about AISPI?
I love the AISPI selection and attitude! It is a great platform and I love the fact that it is creating a community for all designers and people passionate about unique fashion.
---
– Interviewed by Virginia Lite
Already looking for a pair of stunning & comfortable heels like Silvia Fado designer shoes? Follow our Instagram and our blog to discover more unique findings and create the whole look!